Top 10 Must-Visit Destinations In India
Posted On January 2nd, 2023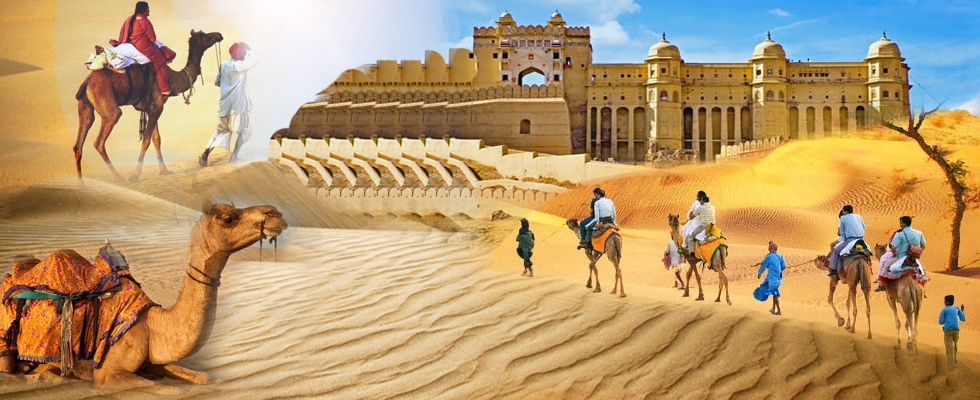 India is a wonderful country where you will find so many interesting destinations. There are fantastic places such as beaches, forts, palaces, temples, and national parks among others. The northern part of India is a land of Himalayan mountains and big rivers such as Ganga, Yamuna, Beas, etc. The hill stations in the Western Ghats are teeming with wildlife and national parks. The beaches of the Konkan Coast have shimmering white sands. The royal kings who ruled India built magnificent forts, palaces, temples, and other historic monuments. A traveler can choose from the top 10 must-visit destinations in India if he wants to enjoy his vacation in the subcontinent. You can find so many places to visit in all these destinations for a memorable India trip.
Delhi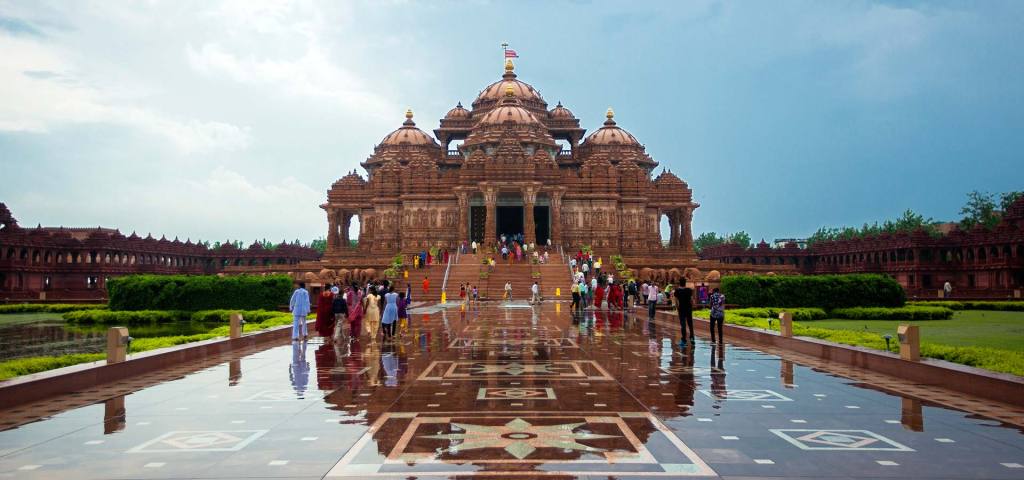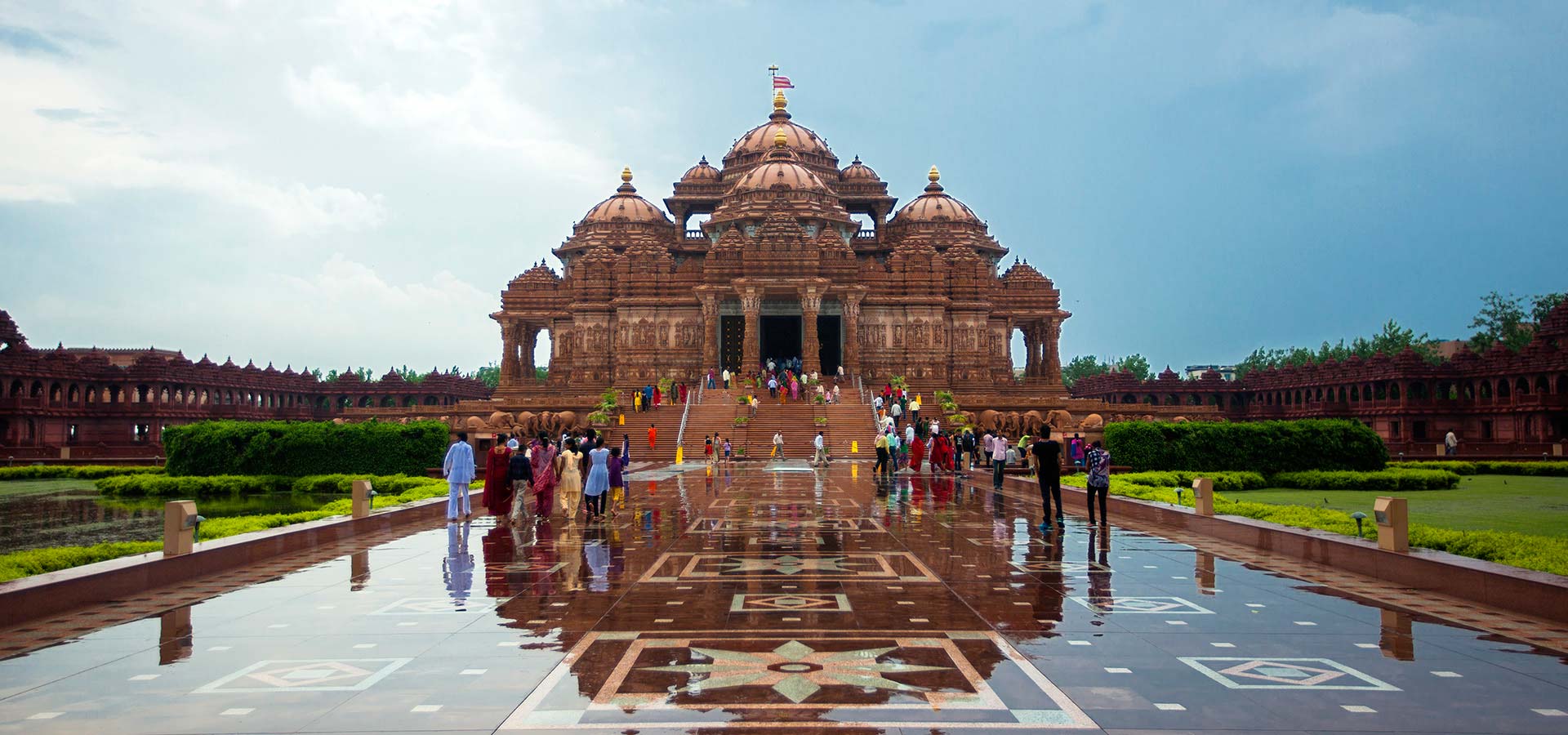 One of the top 10 must-visit destinations in India is none other than Delhi. When we speak of Delhi, the most iconic landmark that comes to mind is the Red Fort. Delhi was the capital city of so many dynasties. They built the most famous monuments in Delhi. Some of the most famous ones are Qutub Minar, Humayun's Tomb, Lodhi Garden, and Jama Masjid among others. Delhi is famous for its street food also. You will find temples such as Akshardham Temple and Lotus Temple in Delhi. Delhi is also a shopping destination and Connaught Place and Chandni Chowk are great places to shop here. Rashtrapati Bhawan and India Gate are the best architectural buildings in Delhi.
Rajasthan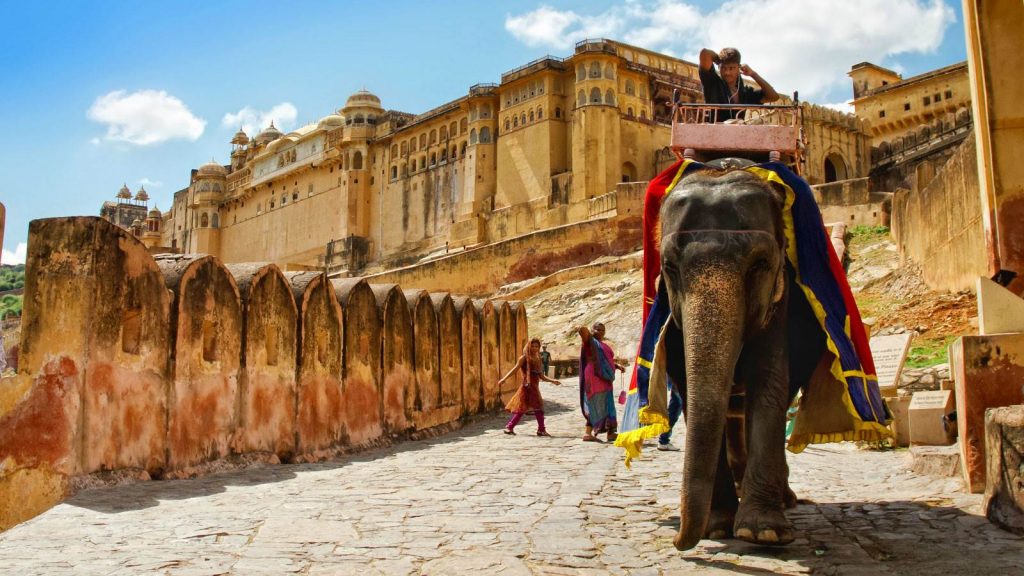 We have included Rajasthan as one of the top 10 must visit destinations in India. Rajasthan is famous for its forts, palaces, desert landscapes, and temples. The Thar Desert in Rajasthan has rare animals and birds which are found nowhere else in India. Rajasthan has some of the largest forts in India. The cuisine of Rajasthan has some of the tastiest street food in India. You will find painted Havelis and medieval step wells in Rajasthan. There are so many adventure activities you can do in the Thar Desert near Jaisalmer. Cities like Jaipur, Jodhpur, Udaipur, and Bikaner are famous all over India.
Ladakh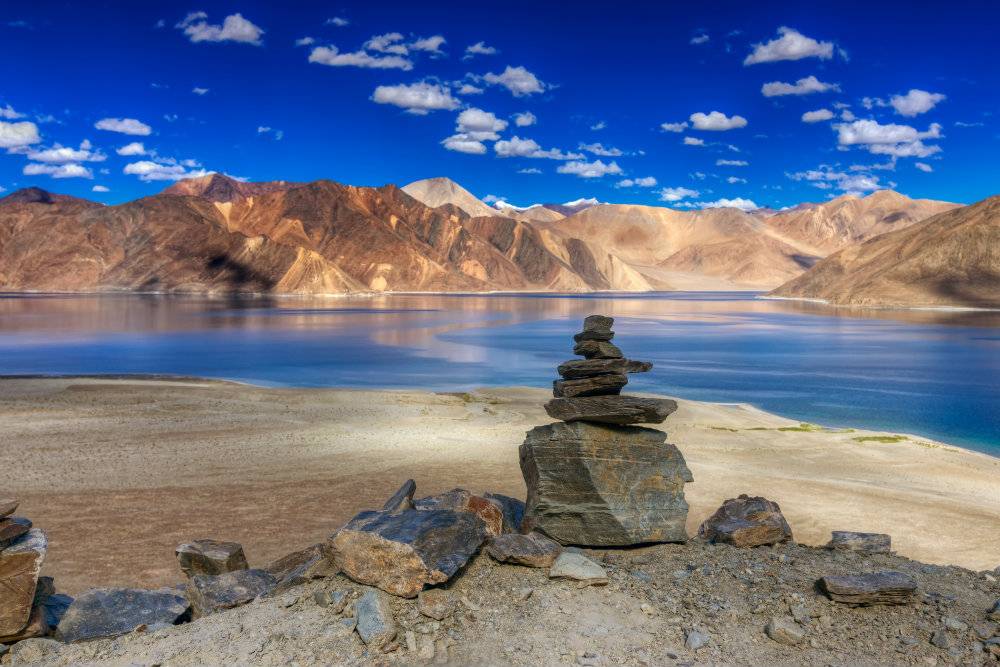 The mountain kingdom of Ladakh is famous for its eerie landscapes and Tibetan culture. You will find monasteries perched precariously on the rocky cliffs. Ladakh is one of the top 10 must-visit destinations in India. The Tibetan culture in Ladakh can be seen in Tibetan monasteries. It offers a rare opportunity to peep into the mystic life of the Buddhist monks who live here in these monasteries. The lakes in Ladakh are crystal clear and very scenic. The barren hills and cold desert of Ladakh teems with rare wildlife. Ladakh is a world-famous trekking destination. International travelers come to see the rich Buddhist culture and Himalayan landscapes in Ladakh. 
Amritsar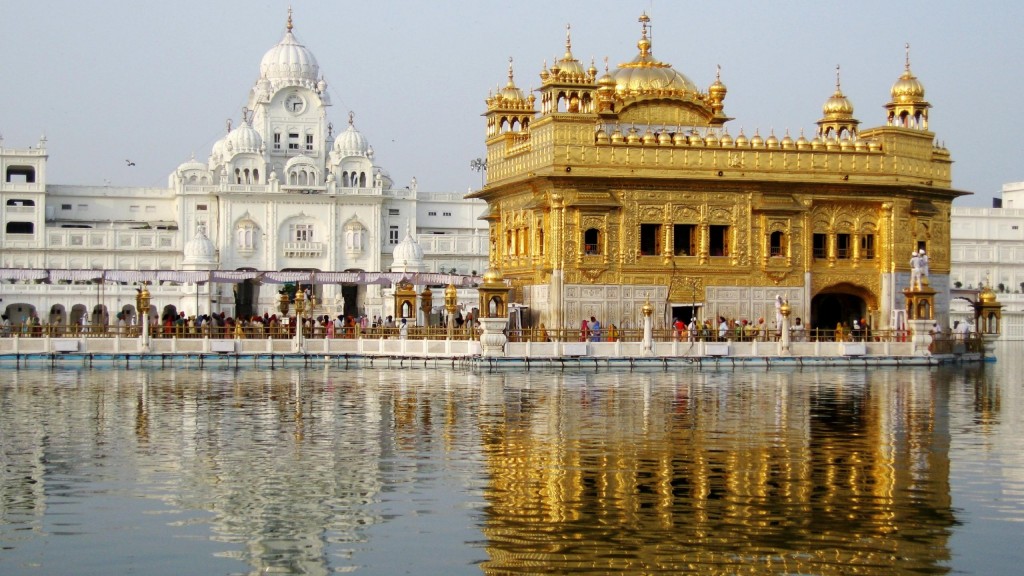 The land of Punjab is famous for its Sikh culture. One of the best places to experience this culture is Amritsar. The most famous attraction in Amritsar is the Golden Temple, which is also known as Harmandir Sahib. This Sikh gurudwara has the largest community kitchens in the world. This community kitchen serves food free of cost to thousands of people who visit the gurudwara. Amritsar is one of the top 10 must visit destinations in India. The street food that is served in dhabas is very famous in Amritsar. There are many other places worth visiting in Amritsar such as Jallianwala Bagh, Wagah Border, Gobindgarh Fort, etc.
Goa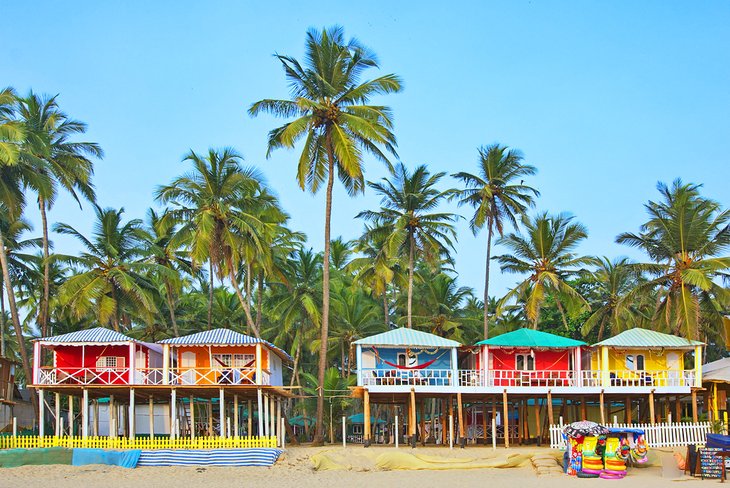 There are so many reasons why Goa ranks in this list of all the top 10 must-visit destinations in India. The beaches in Goa are, of course, the most famous reason. The beaches in Goa are famous all over the world and are known to be clean and scenic. Shacks and beachside restaurants offer fresh seafood to visitors. Goa has ancient churches which are known for their Portuguese architecture. Goa is famous for its nightclubs and hippie culture. There are medieval Portuguese forts, which were constructed during the Portuguese rule in Goa. There are famous national parks in Goa with various wild animals, birds, and reptiles.
Kerala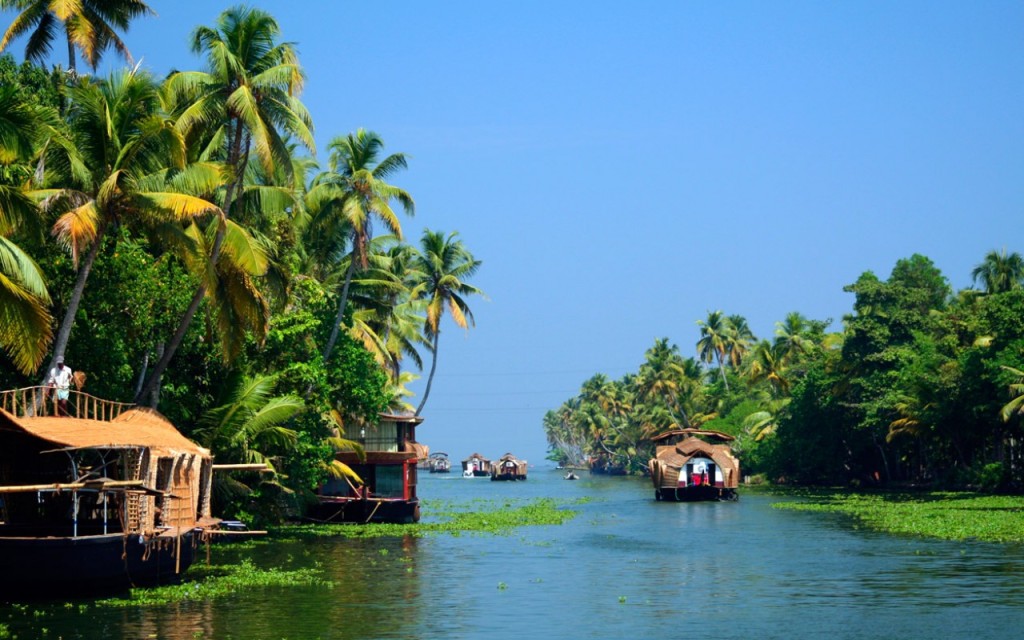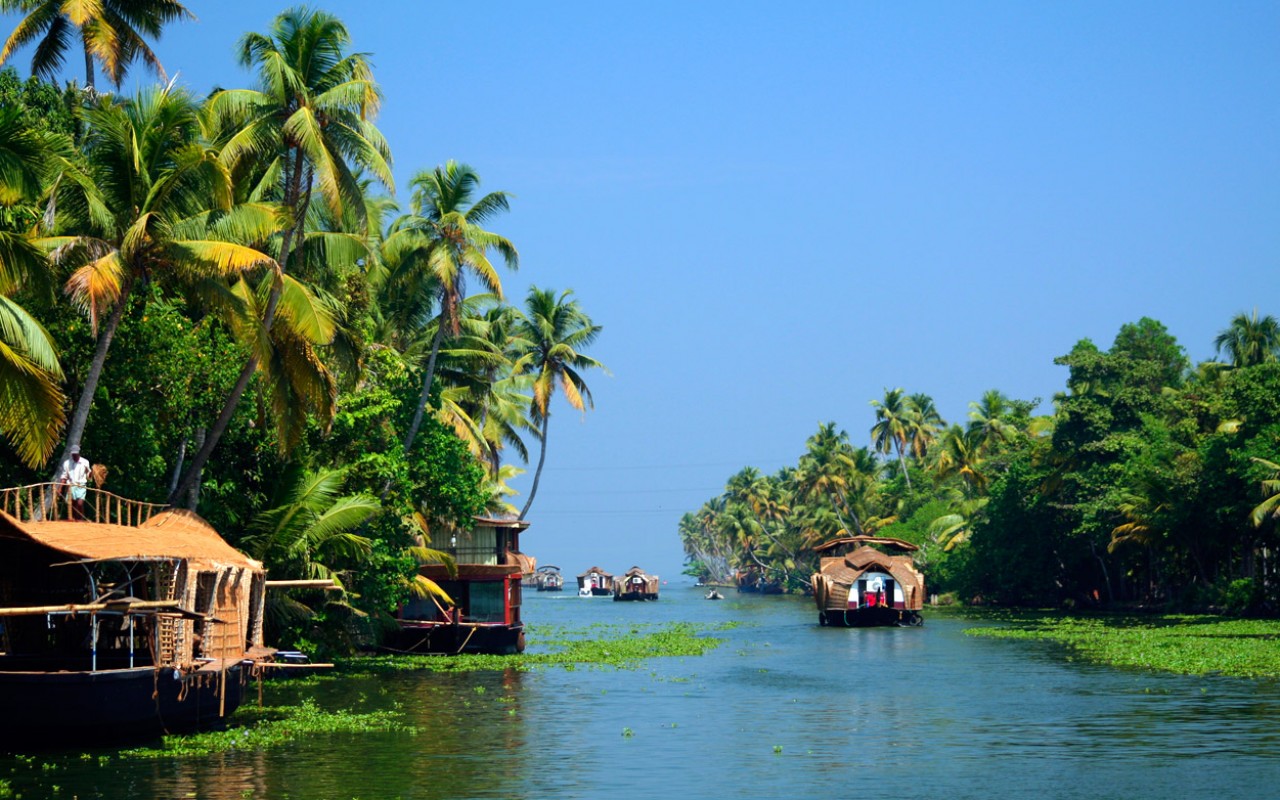 God's Own Country is a tag that aptly describes Kerala. Lush green rice plantations and a coastline that is dotted with beaches make Kerala one of the top 10 must-visit destinations in India. Kerala has some of the most scenic hill stations in South India. The wildlife in national parks consists of rare animals and birds. Kerala also is famous for its Dravidian temples. These temples host some of the most famous festivals and are also the most famous pilgrimage places in India. Kerala cuisine is famous all over India for its authentic food. The Western Ghats and its hill stations have some of the tallest mountain peaks in India. Kerala is a land of magnificent culture, traditions, history, and natural wonders. This is what makes Kerala so very remarkable place to visit in India.
Hampi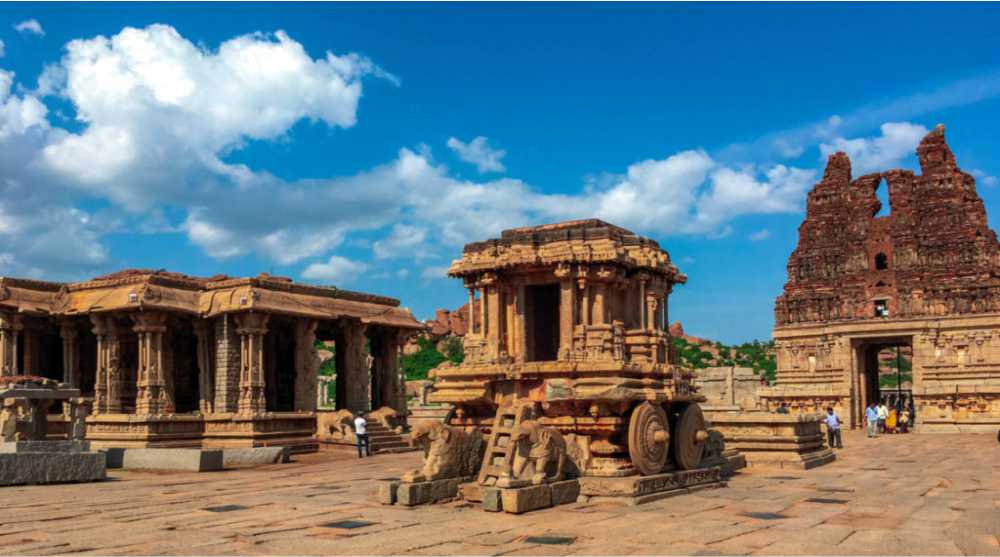 If you want to visit historical places in India, then you should visit Hampi. This small town in Karnataka is a UNESCO World Heritage Site. Hampi was the former capital of the Vijayanagara Empire which ruled over the Southern part of India in medieval times. Hampi has some of the most famous temples and other monuments. These temples are well-known all over India for their majestic architecture and intricate carvings. The monuments were built many centuries ago and still captivate tourists from all over the world.
Manali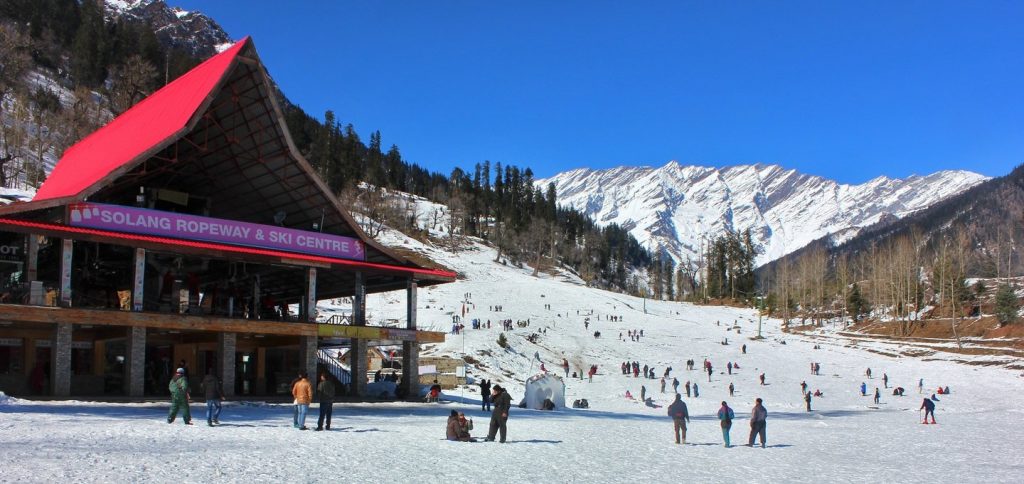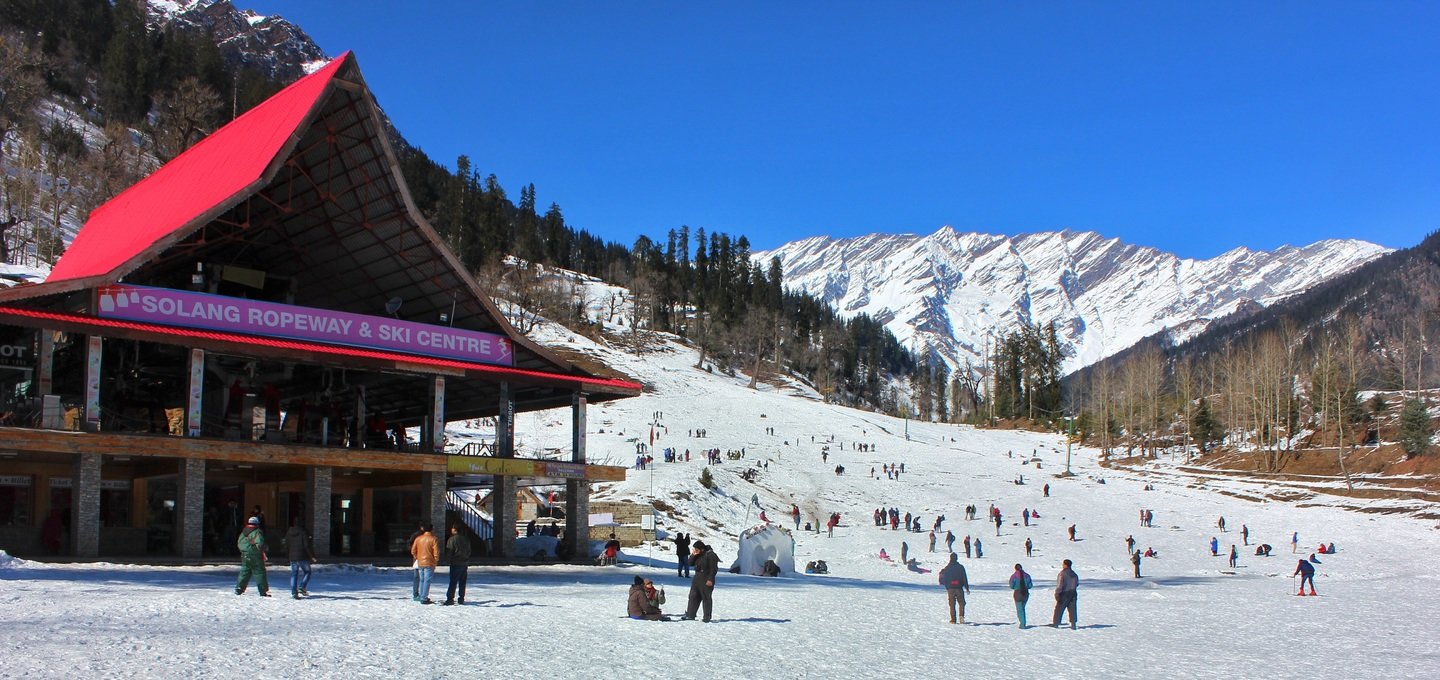 The hill station of Manali is famous all over India for its scenic beauty and wonderful landscapes. This is the reason why Manali is one of the top 10 must-visit destinations in India. The famous Rohtang Pass is close to Manali. The landscape of Manali ranges from deep valleys and waterfalls to high-altitude mountain passes and icy Himalayan peaks. Manali is well known for its ancient temples and shopping markets. There are so many sightseeing places in Manali that you will need at least 2 days of touring to fully visit every place in Manali. Manali is also one of the finest trekking destinations in India. The trekking places in Manali are best for both beginners and professional trekkers.
Sikkim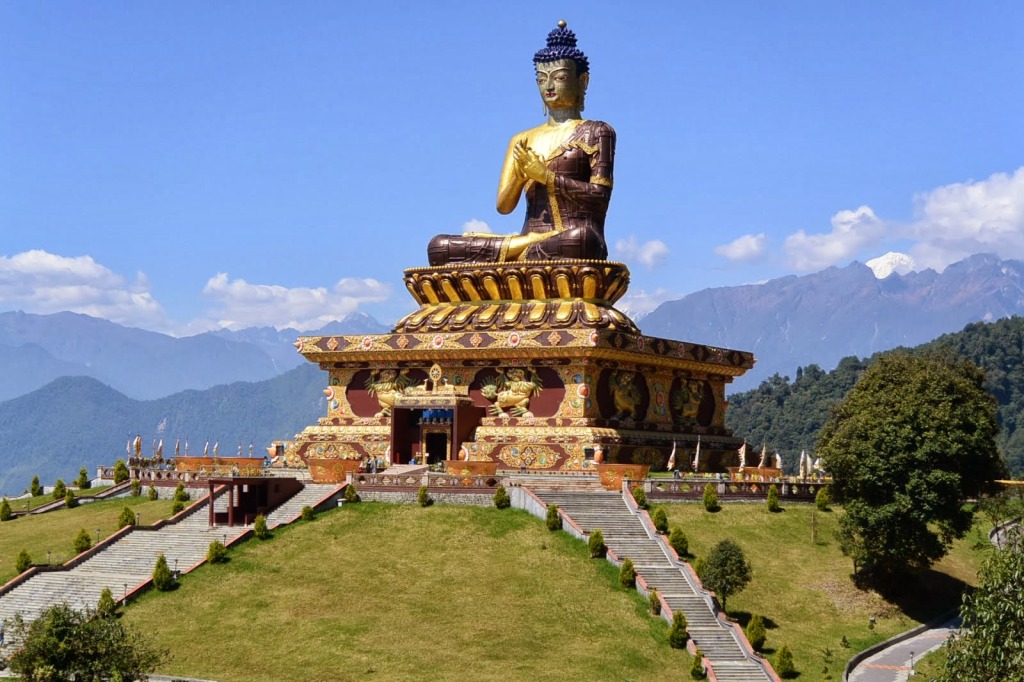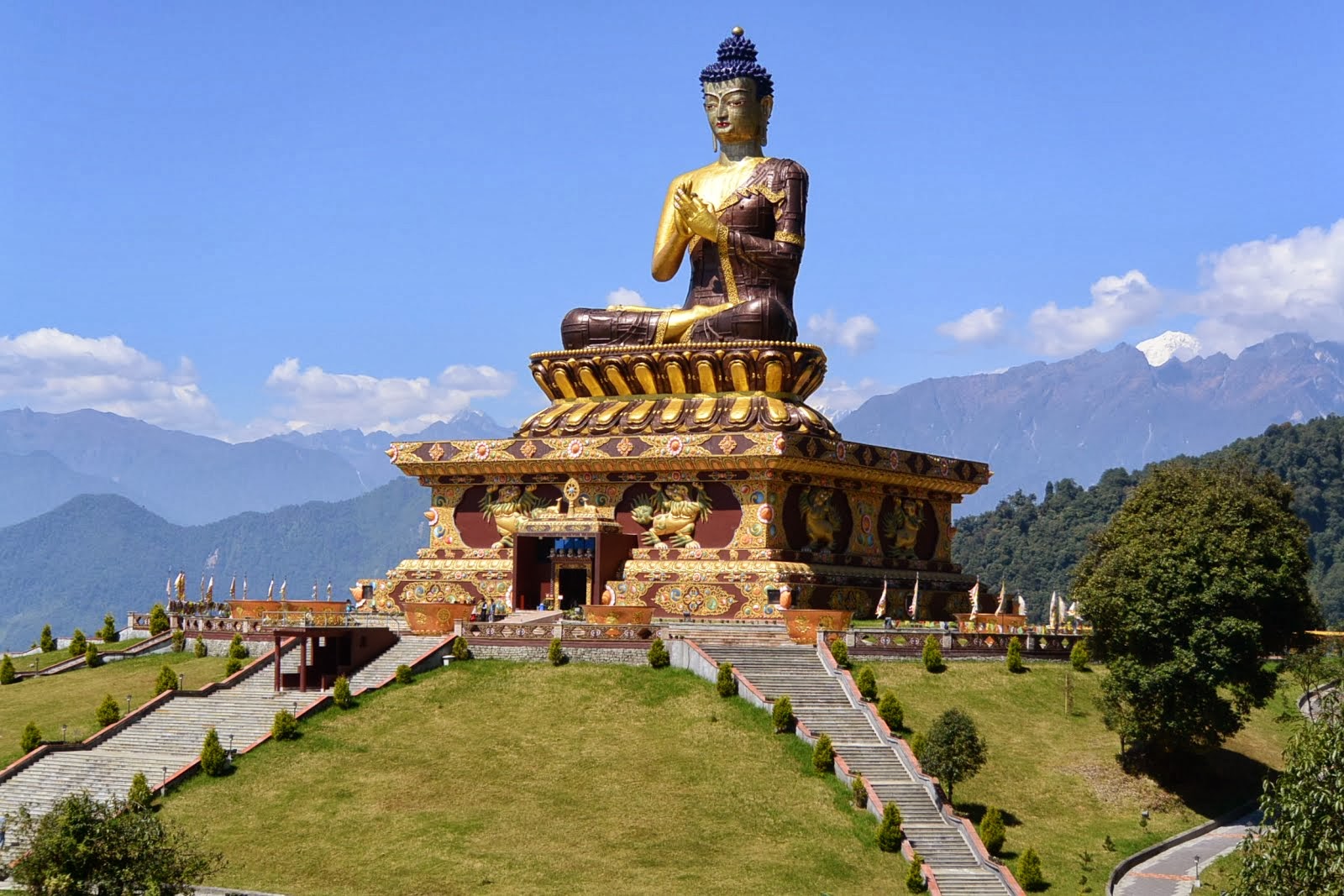 Sikkim may be a small state, but it is one of the top 10 must-visit destinations in India. This hill station in the northeast of India boasts incredible natural beauty. The towering Himalayan mountain peaks like Kanchenjunga can be seen very clearly from Sikkim. The Buddhist monasteries in Sikkim are rich in Tibetan culture and architecture. You can do so many activities in Sikkim like riding yaks, tasting tea, and mountain biking. The high-altitude lakes, glaciers, national parks, and mountain peaks are what make Sikkim one of the best travel destinations in India. You can buy thangka paintings, woolen garments, Tibetan prayer wheels, and other local handicrafts in Sikkim.
Rann of Kutch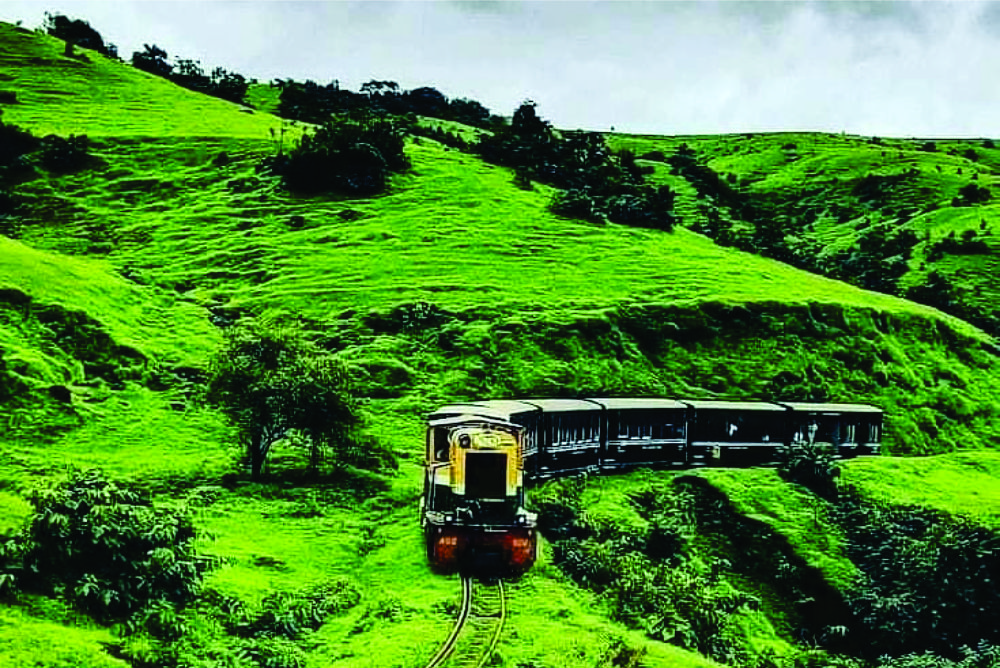 If you want to find beauty in desert landscapes, the best place to visit is Rann of Kutch. The vast salty desert seems endless and surreal. Rann of Kutch is in Gujarat and is one of the top 10 must-visit destinations in India. Rann means desert in the local language. This desert looks even more beautiful on full moon nights. The Rann Utsav is the best festival that is organized in the Rann of Kutch. It is the best opportunity to experience the culture of Gujarat. You can visit the various places near Rann of Kutch during this annual festival. Rann of Kutch is also home to some of the rarest kinds of birds and animals. The nomadic tribes have built unique houses and tourists can stay in these houses and learn more about the tribal lifestyle of these people.
---
---
STAFF'S PICKS &
Related Posts