10 Best Local Food in Goa That Will Make You Drool
Posted On December 17th, 2022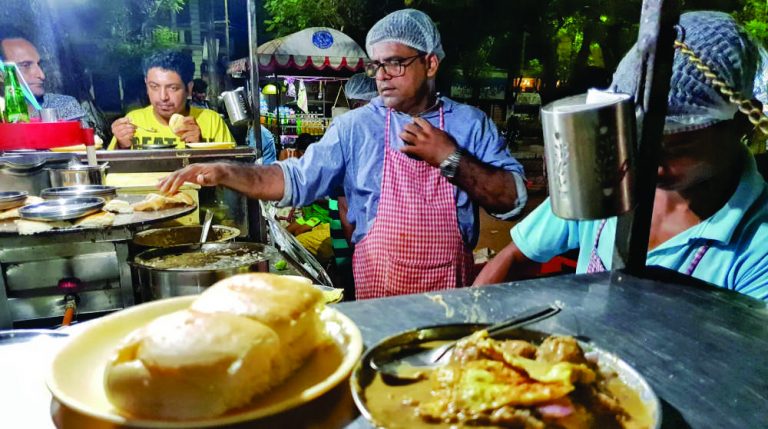 Numerous street food carts serve delectable snacks all day long in the Goa state in towns like Panjim, Mapusa, Miramar, and Margao. From adventurous beaches to local markets and street foods, there is much to explore and enjoy in Goa. In Goa, you can find everything from regional specialties to traditional Indian snacks to Lebanese and Italian cuisine. While it's a good idea to sample all the different types of local food in Goa, there are some that you must try. Are you looking for mouthwatering local food in Goa to satisfy your craving for comfort food? Let's dive into it. Here are the best ten local food in Goa to sample some of the city's most mouthwatering street food.
Gadbad Ice Cream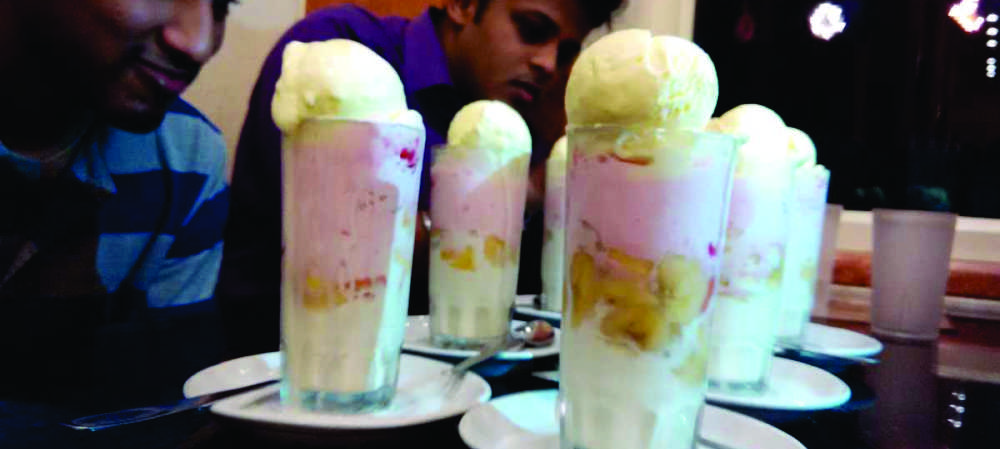 A tall glass or bowl serves the renowned Gadbad Ice Cream from Goa. With noodles and jelly on top, it is a variety of ice creams in a single serving. Taste the Gadbad Ice Cream on a hot summer day after shopping at the Panjim or Mapusa markets for the ideal summer treat. A bowl of Gadbad ice cream would be the best remedy for the hot Goan summer if you wanted to unwind. It surely is the best local food in Goa.
Missal Pav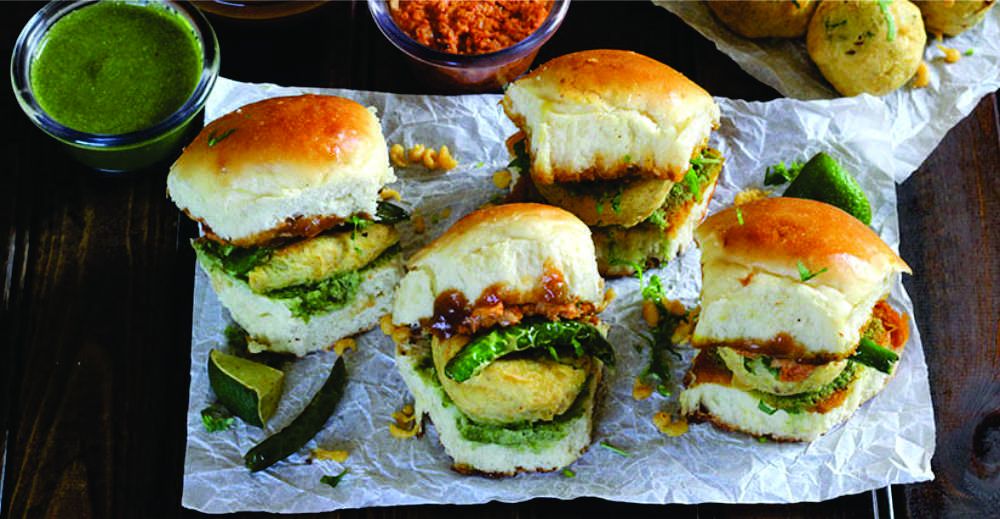 Although winter is the best climate to enjoy all Goa offers, the state also has something special for summer travelers. Missal Pav is a dish that is spicy and has missal and pav. Spicy, scrumptious, and healthy, missal pav is the best choice for local food in Goa. It is prepared differently here than in Maharashtra. You won't be disappointed with the taste. Missal is a famous tea-time snack or for breakfast.
Chow-Chow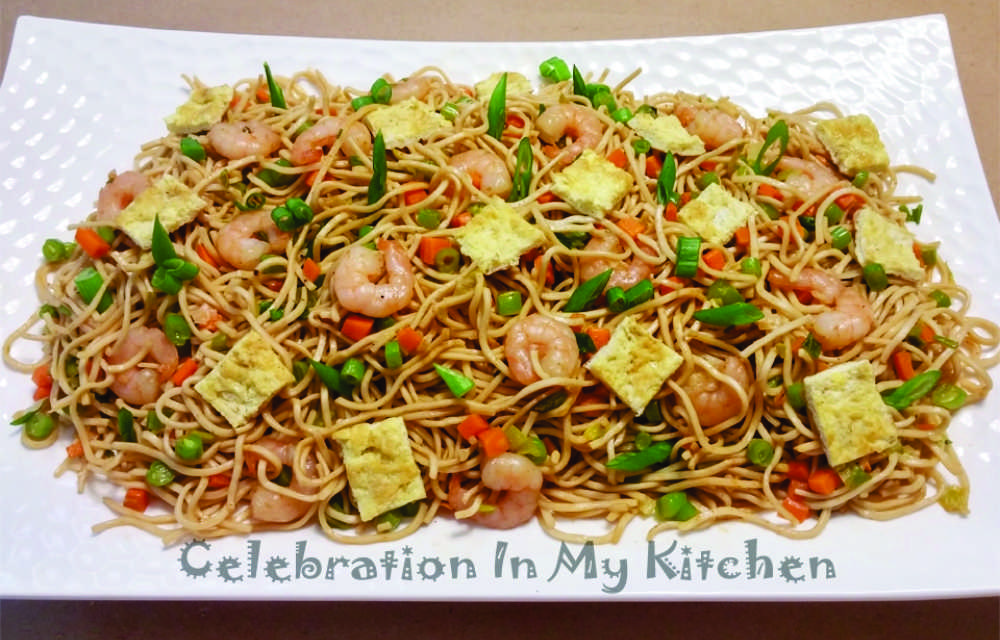 Think again if you believed that Goa's street food scene consisted solely of regional specialties. Chinese food is also popular. You can discover street food vendors selling hot and fresh Indian and Chinese snacks in Mapusa, Panjim, and near the beaches. Many tourists appreciate Chinese and even the locals are interested in it. Chicken Chilli, Schezwan Fried Rice, Hakka Noodles, and Manchow Soup are popular Chinese dishes in Goa.
Ras Omelette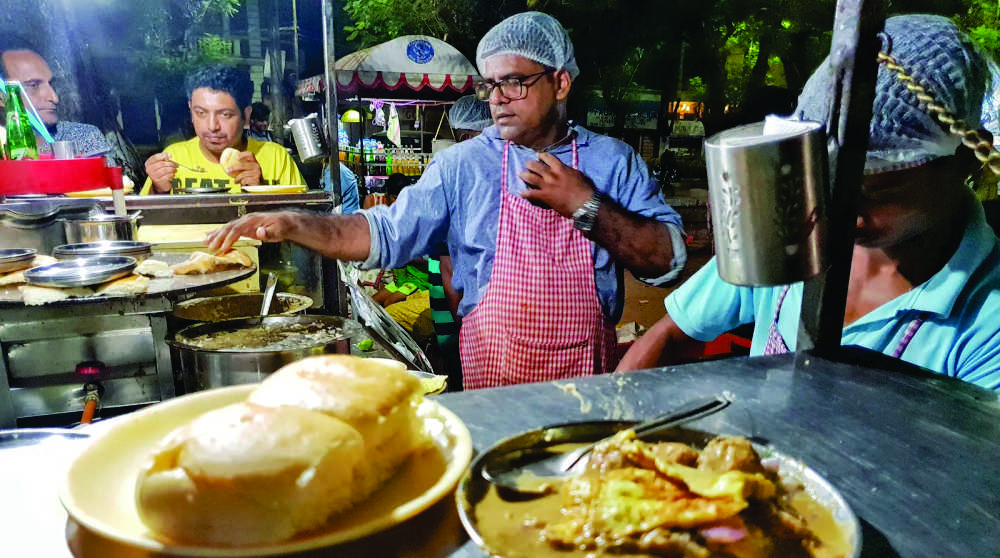 In Goa, everyone likes omelet pav. Even more common is Ras Omelette, a traditional omelet served with chicken curry. For a very inexpensive cost, this is offered at Ravi Ras Omelette in Panjim. You'll want to return for more of this delectable dish. We advise you to try the foods mentioned above if you want to experience local food in Goa. They are delicious, inexpensive, and will make you want more.
Fish Thali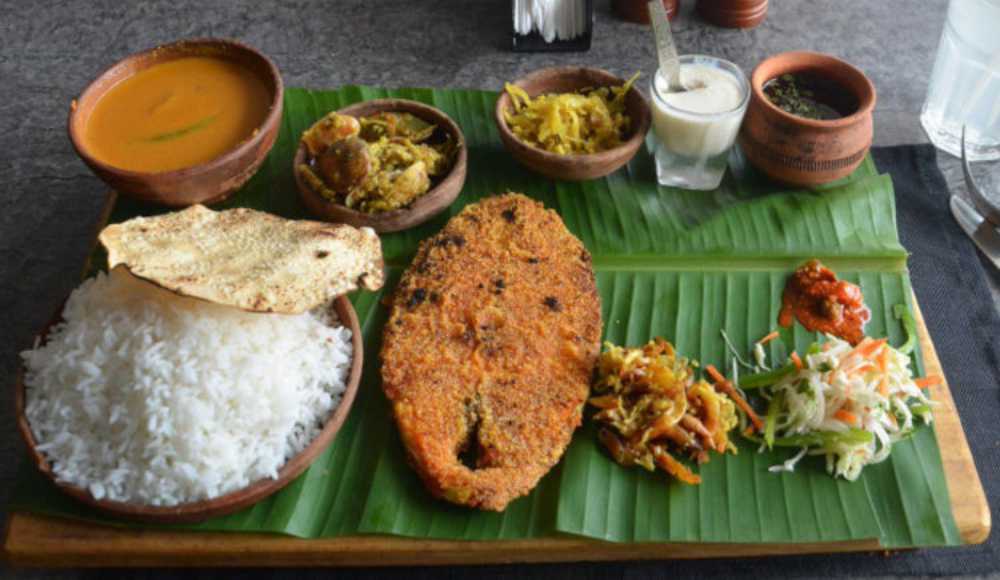 This is unique and unquestionably the most well-known street food in Goa. You can eat it at the renowned Anand Seafood Restaurant in Anjuna or a neighborhood bar shack. This fish platter includes pickles, pickled fish, pickled vegetables, rice, fish curry, and typically two chapattis. It is unquestionably seafood at its finest. After you've finished shopping in Anjuna, treat yourself to one of these mouthwatering platters from a neighboring Goa Street food vendor.
Prawn Curry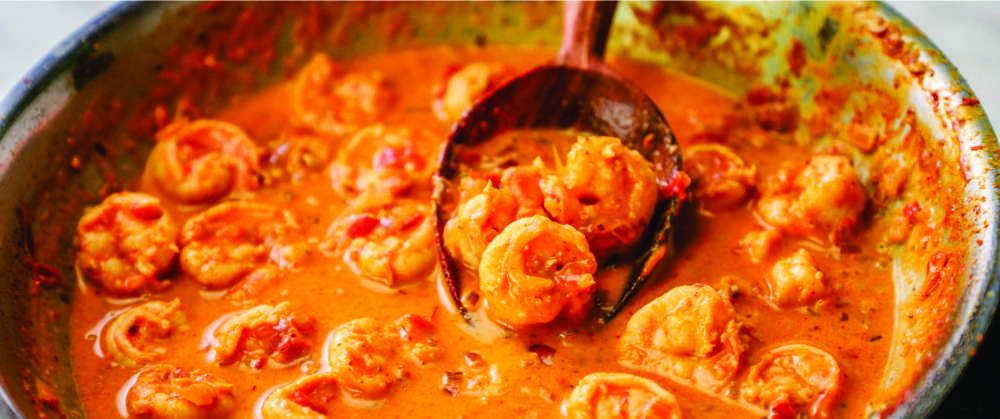 Prawn curry is unquestionably one of the best local food in Goa. The dish's primary ingredient is prawns; coconut milk, onions, and vinegar. These ingredients improves the flavor. To make it taste fantastic, the chef adds various spices to it. Prawn and radish curry is one dish variation. It has a distinctive flavor and is frequently served with rice. This prawn curry is easily accessible at a typical Goan food vendor.
Pork Vindaloo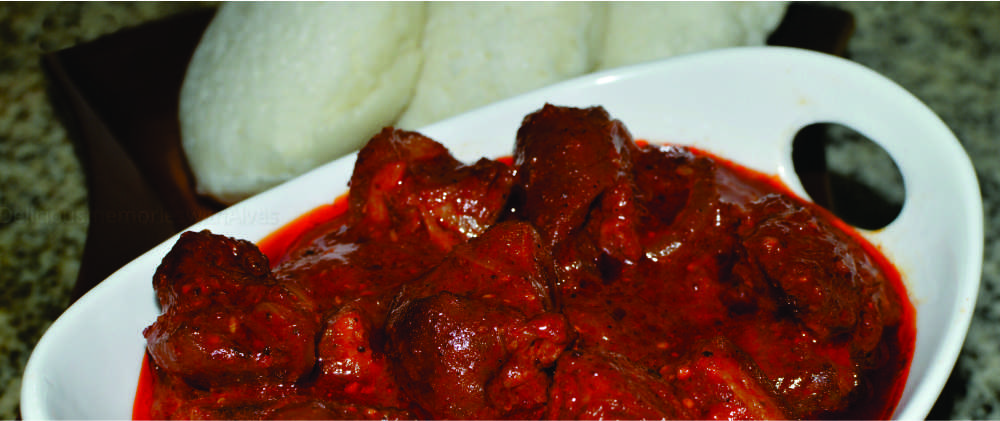 One cuisine dish that exemplifies Goa's Christian culture is this. It is renowned for its spicy characteristics. It is one of the most well-known street dishes in the state. Cloves, cumin, cinnamon, Kashmiri pepper, and many more Indian spices are added to the meal, which is made using boneless pork, to give it a distinctive flavor. This delicious street food is offered at several food stands lining Goa's streets. It is made by cooking boneless pork and potatoes with Indian seasonings like cumin, cloves, and Kashmiri pepper and drizzling copious amounts of vinegar over them. The streets of Goa are lined with food vendors selling this regional specialty.
Rolls N Frankies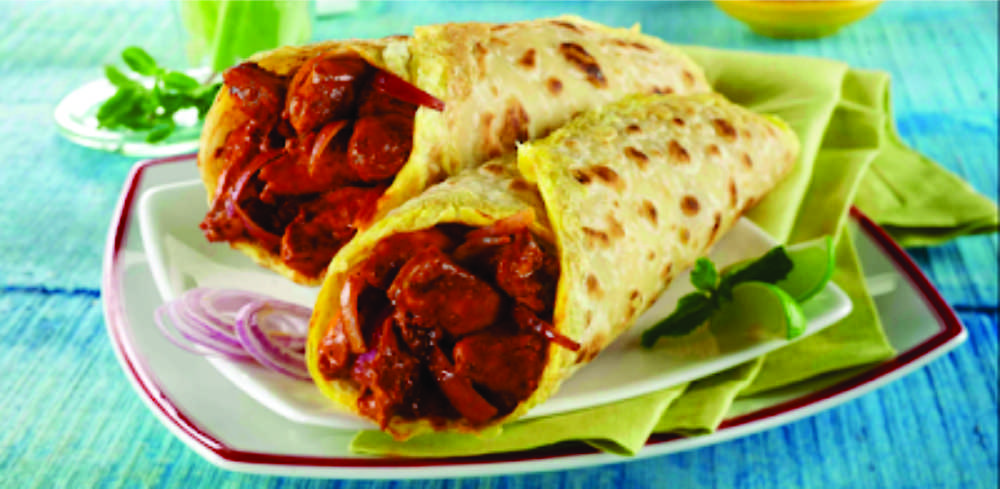 Whether in Panjim, Margao, or Mapusa, you'll be astounded to see several large red carts with the word "Frankies" emblazoned. Indian flatbreads that have been grilled and loaded with various toppings are offered. You can enjoy them while exploring or purchasing in the Goan markets because they are simple to carry and consume. Eggs, chicken, soy pieces, or veggies are present in the stuffing. The majority of these rolls are tasty and inexpensive while also being spicy. The best local food in Goa is Frankies.
Cutlet Pao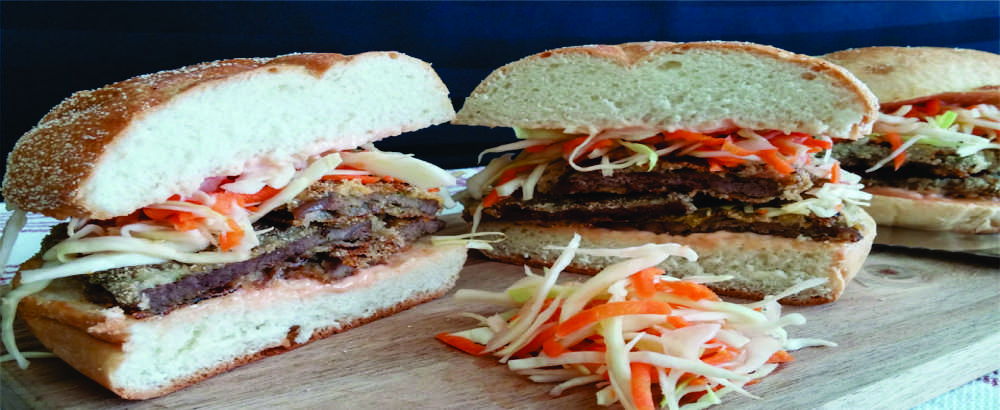 Additionally, because it is a popular location, numerous stores offer snacks nearby on blue carts. The diversity of foods offered by these street food vendors in Goa is well-known, and cutlet Pao is another must-try street cuisine in Goa. This street food consists of bread sandwiched between layers of cabbage, salad, regional Goan curry, and a sizable piece of meat. You can also try Cutlet Pao's fish chops and beef tongue roast.
Chicken bread cutlet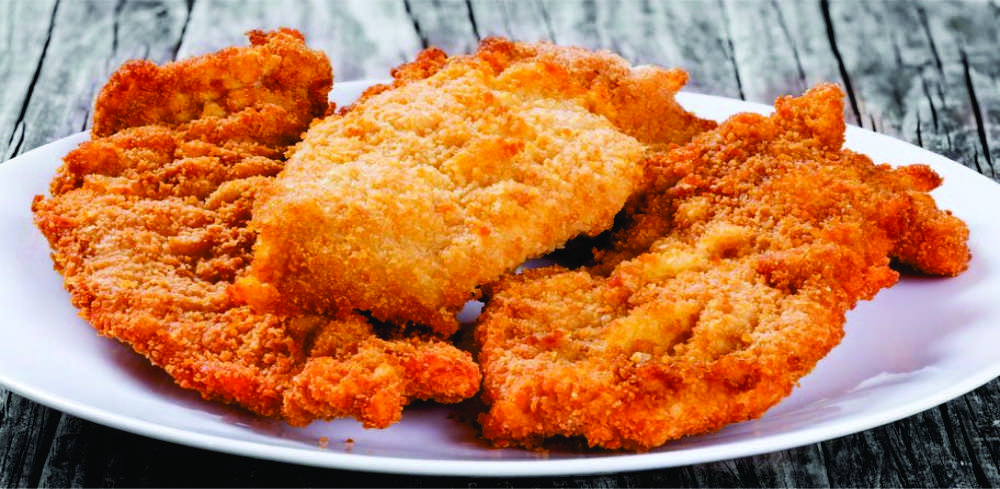 The first thing Goans adore is food, and hence many kiosks provide various foods across Goa. You're lucky if you're near Betalbatim since a small eating shop just 100 meters from Da Tita Italian restaurant serves delicious, deep-fried chicken and beef cutlets sandwiched between Goan Poie bread and Goan sauce and salad. Goa is well known for its seafood. It is also home to some delicious indigenous chicken dishes. Chicken bread cutlet is one of the most delicious local food in Goa. Additionally, chicken cutlet bread may be among the best snacks in Goa if you want something with chicken. Don't you agree that this Goan street food is delicious and that you should try it?
Plan a visit to Goa and explore the famous and delicious street foods. We bet you will be okay with the list of local foods above.
FAQ's
What is the famous food of Goa?
The famous food of Goa is Chicken Cafreal, Sorak, Samarachi Kodi, Goan Khatkhate, Goan Fish Curry, Shark Ambot Tik, Chicken Xacuti, Goan Pork Vindaloo, etc.
Is food cheap in Goa?
Yes, the food is cheap in Goa. You can find nonveg dishes at low prices in Goa.
---
---
STAFF'S PICKS &
Related Posts