The most miraculous and mysterious temples of India must visit once
Posted On December 5th, 2022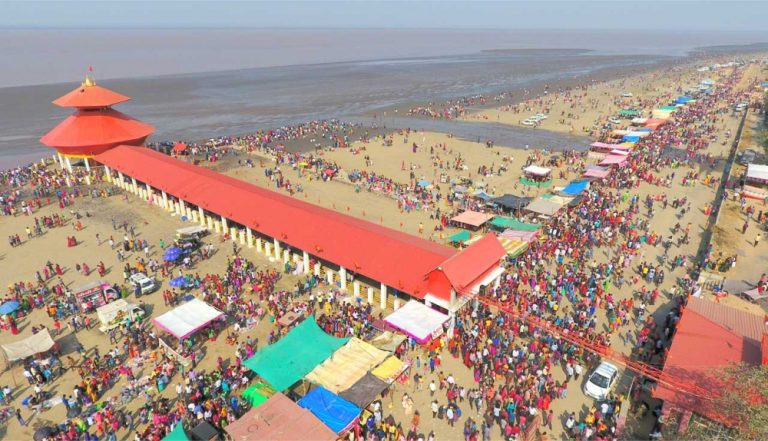 India is the home of 64 crore gods and goddesses, and there are several holy cities and gurus here. There are temples here at every turn, but just a few of them are peculiar, unbelievable, mysterious, or unique in some manner. These enigmatic temples in India are famous for a variety of reasons, including their unusual deities, rituals, and their age some are more than 2000 years old.
It's actually extremely fascinating to observe how individuals of many cultures and religions coexist together. While the majority of religious locations are well-known for hosting ceremonies honouring the principal deities or for their exquisitely designed temples, mosques, cathedrals, etc., some are also well-known for their mysteries.
The majority of us think that science has an explanation for everything and that each phenomenon we see can be explained by one of its theories. The most perplexing occurrences occurring in outer space or the deep ocean come to mind when we consider the greatest scientific mysteries. But India is the country residing most of the mysteries, in its holy temples. In other words, these temples are a nurturing environment for phenomena that science cannot account for.
Let's get started and know more about these amazing and mysterious temples.
Kamakhya Devi Temple, Assam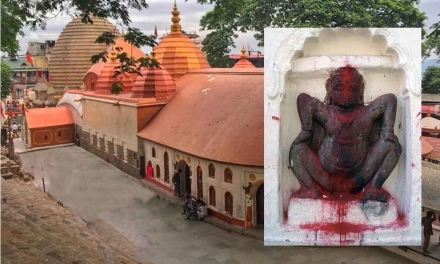 On top of Nilachal Hill in Guwahati, Assam, there is one of India's holiest locations for pilgrims. It is one of the earliest Shakti Peethas in the Indian subcontinents. The yoni (vagina) of Devi Sati, who was the bride of Lord Shiva, is the only object you can worship at this temple. A crimson silk saree is draped over the yoni. Every year, the Goddess has her period during the monsoon season, and the temple is closed for three days. During this time, Ambubachi Mela, also known as the Tantric Fertility Festival, is observed here and lasts through the fourth day, when the temple reopens. The subterranean spring that runs through the temple's interior is what makes it so intriguing. During these three days, it becomes crimson. The scarlet cloth that is given to the worshippers to cover the goddess' yoni during the course of these three days is known as the prasad. The best time to visit this temple is from October to March. One should visit during the mornings to enjoy tranquillity and peace around 5:30 or 6:00 am.
Dedicate to: Devi Sati
Unknown Thing: Devi Sati like all the other women in the world goes through a menstruation period of 3 days every year.
Timing: 5:30 or 6:00 am best time to visit.
Why visit once: Enjoy the tranquillity and aura of the Devi Sati, and learn more about the mysterious period that she goes through. One of the holiest places in the country and enjoy the Ambubachi mela.
Mehandipur Balaji Temple, Rajasthan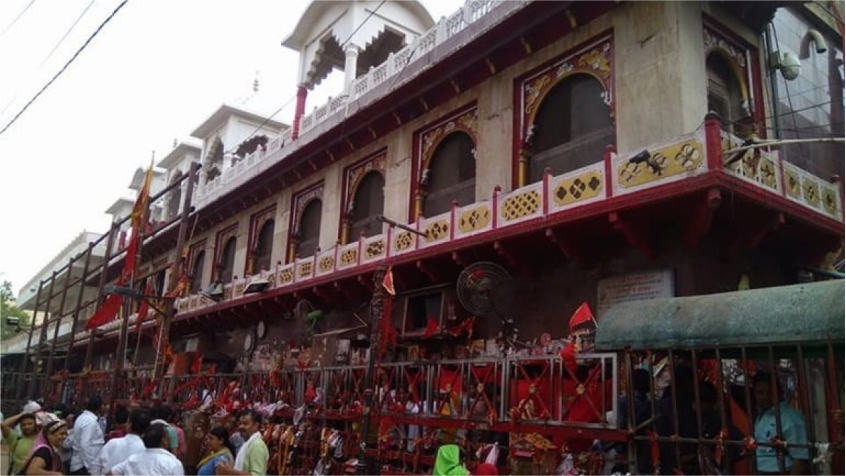 Every day, thousands of worshippers visit the Mahendipur Balaji Temple in Rajasthan's peaceful Dausa region to purge themselves of ghosts, devils, and other evil spirits. Extreme acts of penance, like dousing oneself in boiling water, hanging from a ceiling, chaining oneself to a wall, and pounding one's skull against a wall, are supposed to purge one of all wickedness. Balaji Temple is renowned for being one of the most enigmatic temples in India and is also likely the only location in the country where priests still perform exorcisms.
It is best to visit this temple during festivals like Holi and Dusshera. Tuesday and Saturdays are also days that are commonly visited by worshipers.
This temple doesn't accept Prasad, and it's believed that once you leave, you shouldn't go back to gaze at it because, who knows? Maybe malevolent spirits may see it as an invitation to invade your body.
Dedicate to: Lord Hanuman
Unknown Thing: Excorcism of ghosts, devils and other spirits by the priests.
Timing: Winters: 6:00 AM to 7:30 PM Summers: 5:30 AM To 8:00 PM.
Why visit once: The only temple in India with a reputation for healing those affected by bad spirits or black magic is this one.
Sree Padmanabhaswamy Temple: Thiruvananthapuram, Kerala

The Padmanabhaswamy Temple is situated in Thiruvananthapuram, Kerala's capital city. There are several things to keep in mind before entering the Padmanabhaswamy Temple. In the temple, casual attire is not permitted. Women are permitted as long as they are dressed in a "Saree," but men must wear "Dhoti." According to Hinduism, this enigmatic temple in India has the power to grant the wishes of every devotee who enters. According to historical authorities, the Padmanabha Temple was built in the eighth century. This enigmatic temple in India was created in the Chera architectural style. One of the 108 Divya Desams is this one. Only worshippers who identify as Hindus are permitted. No other religious individuals are permitted due to sanctity's preservation. To avoid heavy rush, you should visit between 8am to 10 am.
Dedicate to: Lord Vishnu
Unknown Thing: It is a temple that is said to grant every wish of its devotees. The temple has underground vaults filled with gold and other precious jewels.                           
Timing: 3:30am–12pm, 5–8:30pm
Why visit once: To acknowledge the beauty of the gold Vishnu statue and make your wishes come true.
Stambheshwar Mahadev, Gujarat

Would you go to a temple that appears and disappears all day long? The Stambheshwar Mahadev temple, one of India's most enigmatic temples, is situated close to Vadodara in Gujarat and has Arabian Sea coastlines. Lord Shiva stays here and bestows his blessings on anybody who enters. One of the most well-known temples in Gujarat and all of India.
The sole peculiar aspect of this temple is that it may only be visited at low tide periods. The temple is totally submerged by the sea at high tides, then it re-emerges hours later as the water recedes.
Dedicate to: Lord Shiva
Unknown Thing: Disappearance and appearance of the festival under the water.
Timing: 12 Noon To 6.00 pm and 12 Midnight To 6.00 am
Why visit once: A place of worship known for its Hindu temple on the shoreline that is submerged during high tide.
Veerabhadra Temple, Andhra Pradesh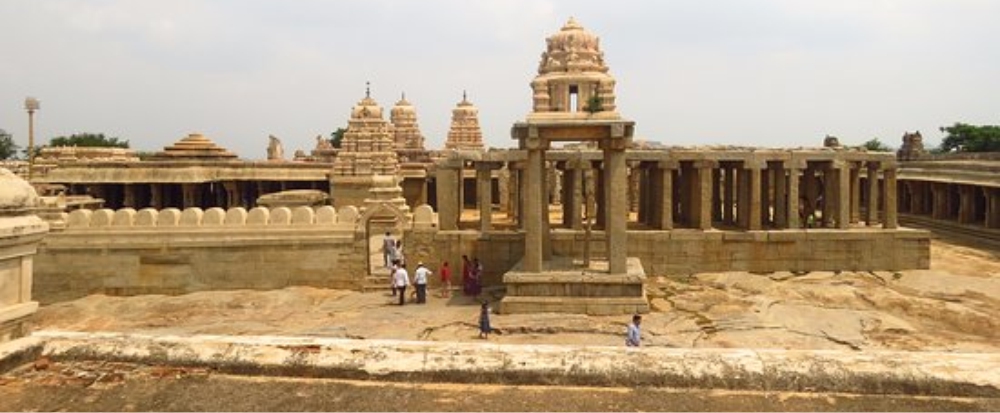 One of the wonders of ancient Indian architecture is the Lepakshi temple, often called the Veerbhadra temple. This magnificent work of art, which was carved out of rock, says a lot about the mighty Vijayanagara Empire.
The magnificent hanging pillar that is housed in the Lepakshi Temple is what has everyone in awe the most.
It is utterly mind-blowing to even consider what tools would have been employed to create such a minute space between the base of the pillar and the surface of the hard stone floor underneath it.
Mostly visited during the Monsoons, it opens at 6:00 am and closes at 6:00 pm. The tour guides will demonstrate several techniques to show that the incredibly sturdy stone pillar is truly floating and not touching the ground.
Dedicate to: Lord Shiva
Unknown Thing: Hanging pillar
Timing: 5:00 AM – 9:00 PM
Why visit once: To enjoy the architecture and acknowledge the mystery of the hanging pillars.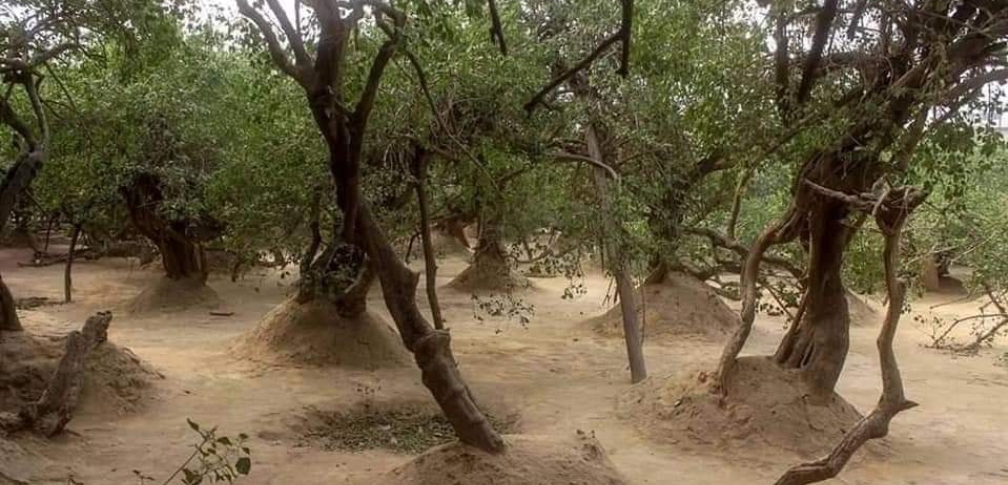 One of the ancient temples in India devoted to Lord Krishna is the Nidhivan Temple. The interlaced trees in this area are what make it attractive to look at. The trees are usually green, despite the fact that the area is arid. The hollow tree roots and trunks, which have drawn the attention of numerous individuals, are objects. The locals here assert that if you spend the night close to this shrine, you may even hear the sound of ghungroo. One should visit this during November to March and the best time is during early mornings.
Dedicate to: Lord Krishna
Unknown Thing: Lord Krishna is rumoured to make nightly visits to Nidhivan. Not only that, but there is a rumour that he plays Ras Leela every night as well.
Timing: 5:00 am to 8:00pm
Why visit once: One of the places you really must see in your lifetime since it has a lot of unanswered questions regarding the Hindu god Shri Krishna.
Kodungallur Sree Kurumba Bhagavathy Temple: Kodungallur, Kerala

Your body would experience a stream of confusion once you visit this temple in Kerala's Thrissur area. The Bharani Festival, which takes place in the Kodungallur Sree Kurumba Bhagavathy Temple every year in March or April, is quite well known. The start of this special event coincides with the Malayalam month of Meenam. Animal sacrifice for ceremonial purposes used to be commonplace, but it is now totally outlawed.
You'll be surprised to learn that visitors to the Kodungallur Sree Kurumba Bhagavathy Shrine drink before entering the temple as a ceremony. The odder aspect of the practice is that followers recite vulgar lyrics and devotional songs.
Every year, for seven days, men and women both actively engage in the event while brandishing swords.
Additionally, they used swords to slash their own heads, which caused blood to flow freely. The temple grounds are closed for cleaning after the unusual festivity. Do you not believe that the Kodungallur Sree Kurumba Bhagavathy Temple in Kerala is a mystery temple? From the Bharani asterism in the month of Kumbham until seven days following the Bharani asterism in the month of Meenam, it is a month of celebrations. Typically, it takes place between March and April.
Dedicate to: Sree Kurumba
Unknown Thing: Drinking and using swords to slash their own heads during festival
Timing: 5:00 am to 12:00 pm and 4:00 pm to 8:00 pm
Why visit once: To acknowledge the Bharani festival that consists of using vulgar lyrics, swords and drinking alcohol by locals.
Regardless of your religious beliefs, we are confident that after reading this article on fascinating Indian temples, you'll want to see these architectural wonders. Don't forget to tell us about your trip to these locations and to let us know if you come across any more mysterious scientific phenomena of a similar nature.
FAQ's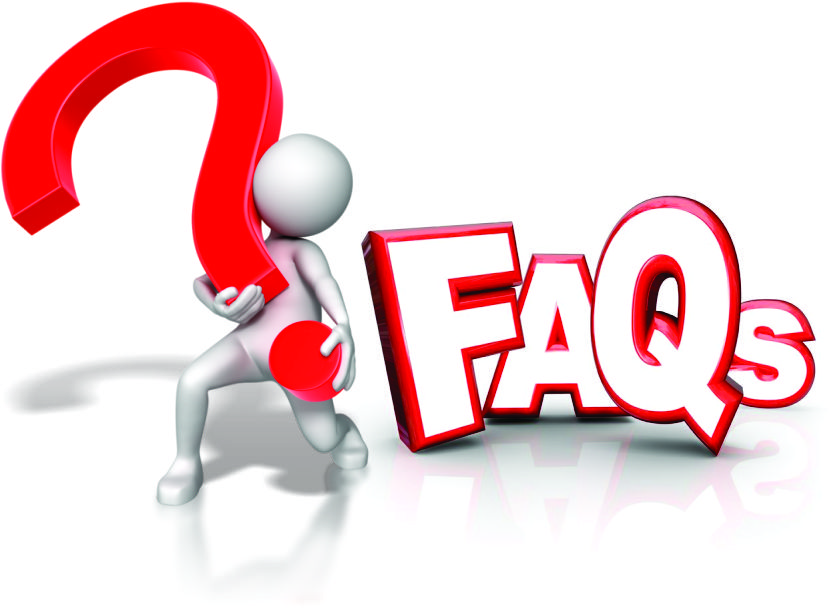 What are some of India's most enigmatic temples?
The following is a list of the top 13 mysterious temples in India that you should visit: Temple of Mehandipur Balaji is most enigmatic temple.
Who is the richest Temple on earth?
The Padmanabhaswamy Temple's reputation as the richest place of worship in the world has been cemented by this revelation.
---
---
STAFF'S PICKS &
Related Posts