Nine Devi Yatra Temples North India
Posted On November 4th, 2022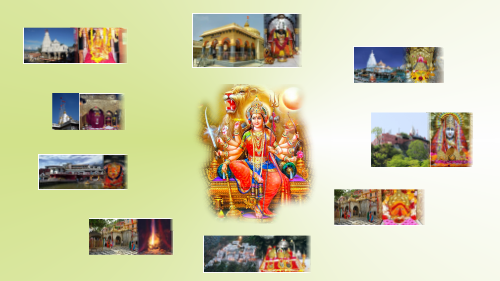 India holds importance in having some of the most divine temples. Every state of India has some famous temples. And every tourist who wants to experience the religious vibe never fails to include famous temples in their itinerary.
Today let's discuss the famous Nine Devi temples in North India. These temples will make you soak in the devotional worship and will fulfil your desires. The Nine Devi Temples are dedicated to Hindu Goddess in her different forms. Some of these nine temples also constitute the 51 Shakti Peethas. It's a pure blessing to visit these religious places. 
Witness the divine energy at Nine Devi Yatra in North India
There are many stories and powerful activities at many North Indian temples. And Nine Devi temples in North India are popular all over India to seek special blessings.
The Nine Devi temples in North India are mostly settled on a hilltop. And the surrounding panoramic view and forest make it an ideal place for peace seekers and nature lovers. Here is the complete list of Nine Devi yatra, which you should include in your North Indian trip.
1. Vaishno Devi

Located in the Jammu district surrounding Trikuta Hills, Vaishno Devi is one of the holiest shrines of the Hindu religion. To reach this temple, you can book a helicopter, or go on a horse ride, there are also other options available. However, most of the devotees who are fit enough, prefer trekking 12 km high to reach this holy shrine.
At Vaishno Devi temple, three forms of Goddess are worshipped, i.e Maha Kali, Maha Lakshmi and Maha Sarawati in the representation of Pindi form. Chant "Jai Mata Di" as you reach this 5200 feet high altitude temple.
2. Jwala Devi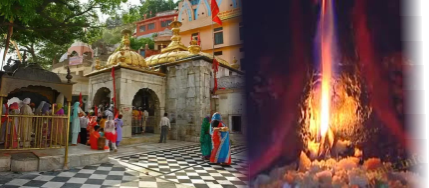 Jwala Devi temple is one of the ancient temples in North India located in the Kangra district of Himachal Pradesh. It belongs to India's Shakti peethas as well.
Jwala Devi temple is a mesmerizing location surrounding the Shivalik ranges. In this temple, the holy flame that resembles the shape of the Goddess's tongue is present and considered divine. One interesting fact about this temple is the natural flame that can't be stopped and keeps burning all year round naturally.
3. Chamunda Devi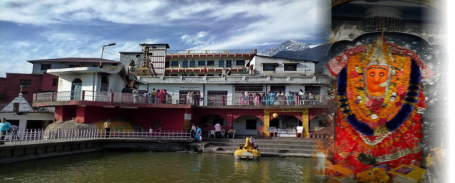 Another famous temple in the Kangra district, Himachal Pradesh is the Chamunda Devi temple. The name Chamuda Devi is acquired after the Goddess killed two demons.
It is an ancient temple from the 16th century. And the story behind how the temple was built by the instruction of the Goddess in the dream of the priest is interesting.
4. Naina Devi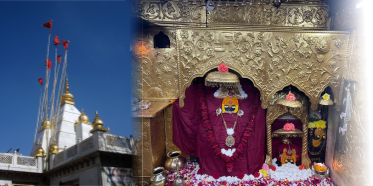 Naina Devi temple is situated in the Bilaspur district of Himachal Pradesh. This is another Shakit peeth in India, where the eyes of the Goddess are worshipped. Naina Devi temple is always filled with its devotees, and on special days such as Navratri and Shravan Ashtami, there are divine events.
Moreover, the location of the temple is breathtaking. Up above the hillock surrounded by Gobind Sagar Lake, the sight is a true beauty.
5. Sheetla Devi

This temple is considered one of the most divine and beautiful places in Dharamshala, Himachal Pradesh. Overlooking Shivalik ranges, the location of Sheetla Devi temple will leave all your worries back.
Your tour of Nine Devi temples in North India is incomplete without visiting Sheetla Devi. Pray with a good heart, and all your prayers will get an answer.
6. Mata Chintpurni Devi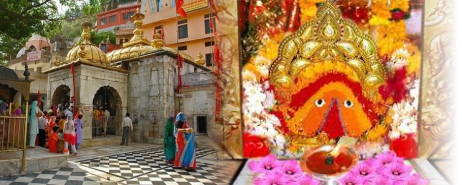 This temple is dedicated to another form of Goddess Durga, and visiting this temple with pure devotion will free you from endless desires and worries.
The divine temple of Mata Chintpuri is located in Himachal Pradesh in the Una district. If you are in a grave problem, visit Mata Chintpuri Devi and seek her blessings to solve all obstacles in life.
7. Mansa Devi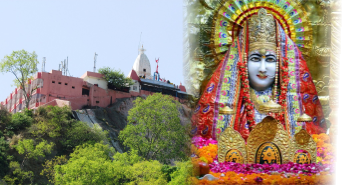 In your 9 Devi yatra list, Mansa Devi is a must. This shrine is located in the Panchkula district, Haryana. Like, any other temple in North India, even this temple is perched on a hilltop.
As you step inside this spiritual place, you will feel the divine energy. Spend some time praying and adore the natural environment surrounding the temple.
8. Brajeshwari Devi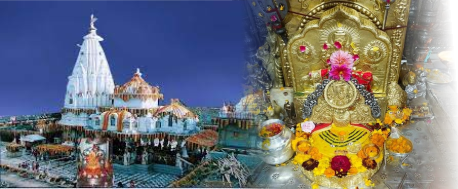 This temple in Kangra district, Himachal Pradesh is also a part of Shakti Peethas in India. If you are a spiritual personality, you should visit this temple at least once in your lifetime.
The Nagar-style architecture of the temple is fascinating and eye-catching. It is also the best place for history lovers and for people who love folklore stories.
9. Ashapuri Devi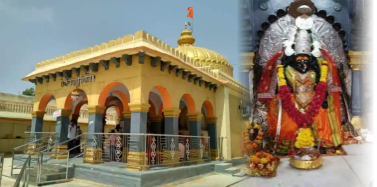 The temple is situated in the Himachal Pradesh of the Palampur town. During Navratri (Indian festival) there's a unique charm in this place.
The architectural marvel of the temple is worth admiring. And the location of this temple on a hilltop is bliss to the visitor's eyes. There are some mythological references connected to the Ashapura Devi temple.
These Nine Devi temples in North India are divine and peaceful. Plan a complete package to temple yatra with Japji Travel and enjoy a blissful journey with comfort and  best facilities. 
FAQs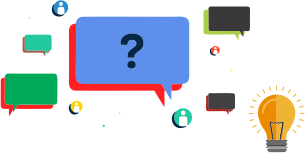 1) How many days are required to visit 9 Devi temples in North India?
A maximum of 9-10 days is sufficient to visit the entire 9 Devi Temple yatra in North India. 


2) Which is the best season to visit the 9 Devi temple tour?
You can plan your trip between March to July, or from October to November. 


3) Are phones and cameras allowed in Vaishno Devi temple?
No, phones and cameras must be kept at the counter before entering the temple. 


---
---
STAFF'S PICKS &
Related Posts