Best hill stations in India for a beautiful holiday
Posted On January 16th, 2023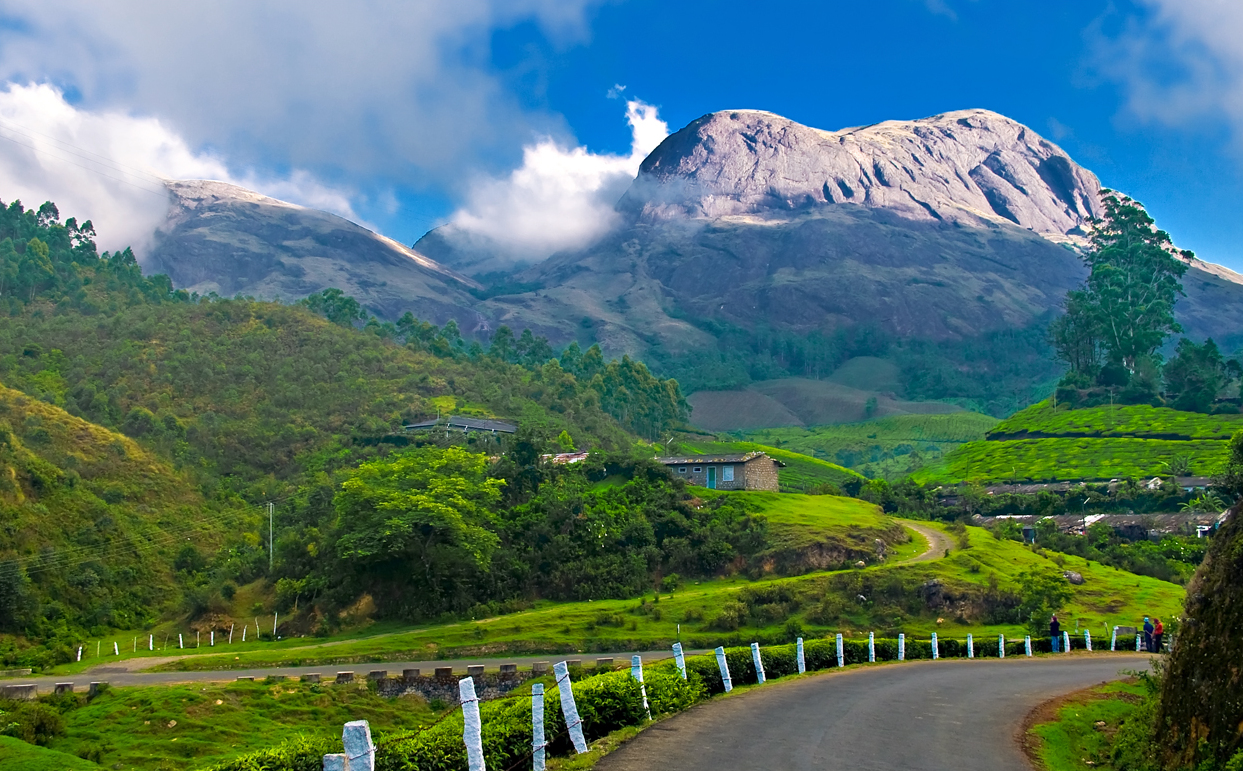 India has many hill stations sprawled all over the country, which makes for a peaceful and picturesque destination for tourists. Summers in India are usually hot, long, sweaty, and exhausting. But our country houses plenty of beautiful hill stations that can give you the peace you need. You can enjoy the pleasantly cool climate in these sites and soak in nature's beauty, get your adrenaline rushing with thrilling activities, wear stylish winterwear, and try yummy cuisines.
Kashmir has some of the most astonishing hill stations in India, which include Pahalgam, Srinagar, Gulmarg, and Sonmarg. In Himachal Pradesh, people can be spoilt for choices like Shimla, Manali, Kasol, and Dalhousie. Mussoorie and Nainital are among the popular hill stations in north India. Coorg, Ooty, and Kodaikanal are the famous ones in South India. Matheran, Almora, McLeodganj, Gangtok, and Coonoor are India's lesser congested hill stations.
Here is a list of Beautiful Hill Stations in India for a Perfect Holiday
McLeod Ganj, Himachal Pradesh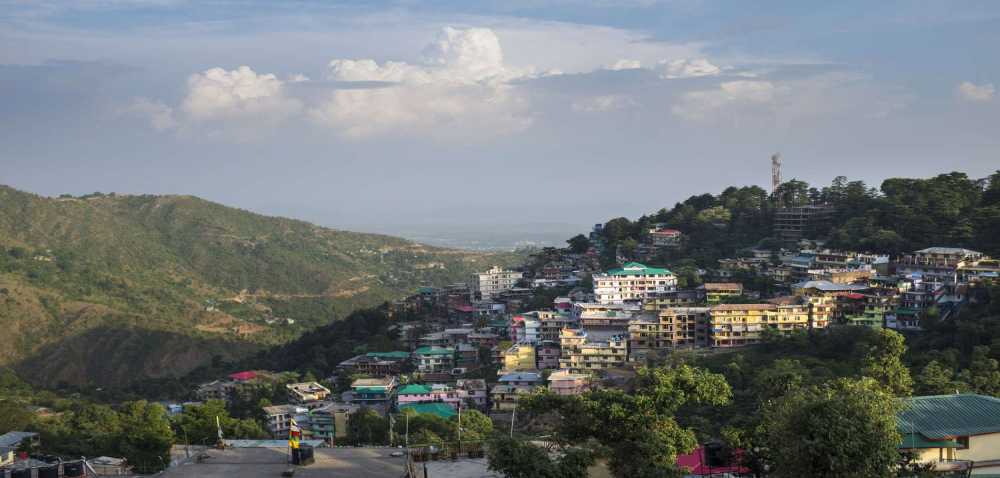 McLeod Ganj is an excellent getaway from the city's hustle-bustle. It is popularly called Little Lhasa and is famous for being the home of the 14th Dalai Lama. Here, you will see a beautiful mixture of Tibetan and British cultures. The monasteries dotting McLeod Ganj are perfect if you want to meditate amidst verdant green and serene environs. The nightlife is also worth experiencing here.
Best Places to Visit: Tsuglagkhang Complex, St. John in the Wilderness, Tushita Meditation Centre, Tibetan Market, Kangra Fort, Kareri Dal Lake, Kalachakra Temple
Best Time to Visit: March to June
How to Reach: Kangra Airport (18 km) and Pathankot Junction (90 km)
Manali, Himachal Pradesh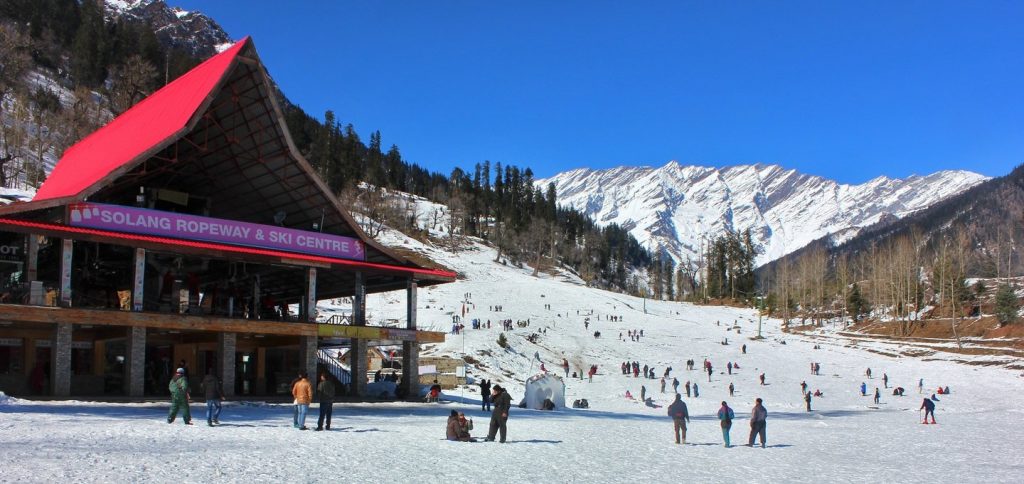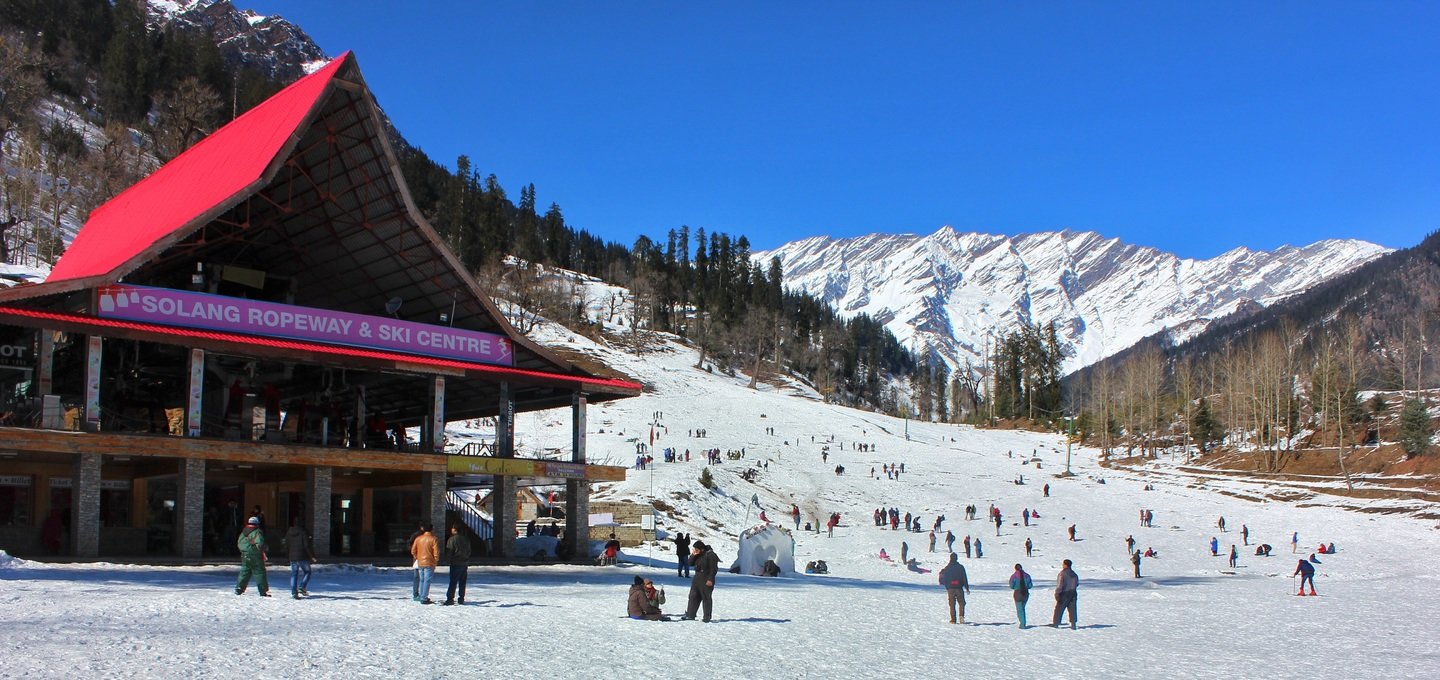 Manali is the ideal destination for nature lovers and adventure seekers. Its natural beauty is beyond compare and is filled with verdant valleys, beautiful waterfalls, fruit orchards, and extensive meadows. This stunning hill station also houses temples and ancient forts and has cozy cafes and shopping markets. Adventure seekers are in for a fantastic treat as the hill station has many options for an adrenaline rush. Manali is among the top hill stations in India.
Best Places to Visit: Hidimba Devi Temple, Manu Temple, Rohtang Pass, Solang Valley, Bhuntar, Manali sanctuary
Best Time to Visit: October to June
How to Reach: Bhuntar Airport (51 km) and Joginder Nagar Railway Station (144 km)
Shillong, Meghalaya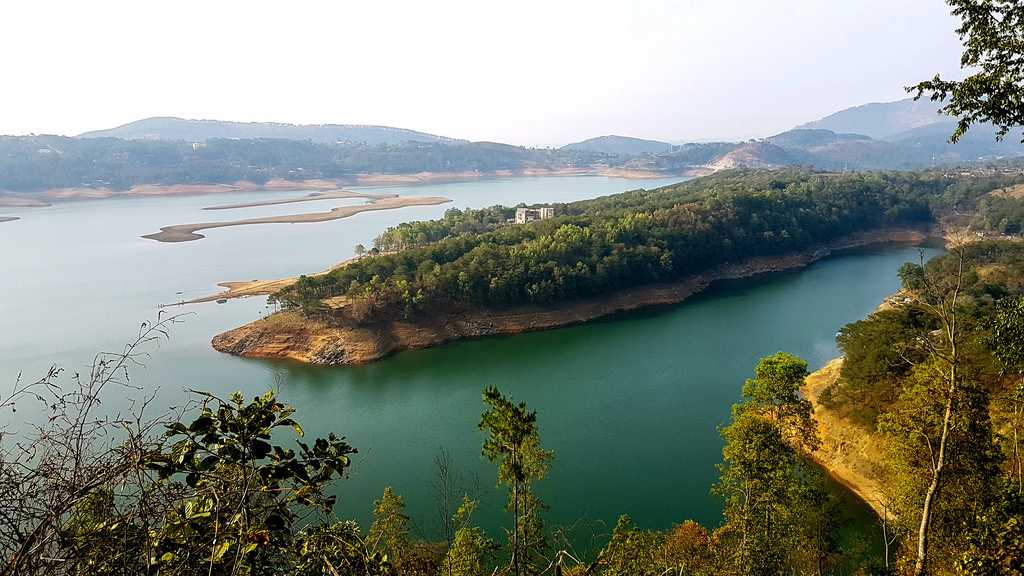 Shillong is ideal for smashing the summer heat and relaxing in nature's lap. Rolling hills, swaying pine trees, beautiful lakes, gorgeous waterfalls, and cozy cafes charm the little town and attract people from far and near. The beauty of this place is such that it was titled the Scotland of the East. Don Bosco Museum is a must-visit if you are curious about the culture and history of the North-Eastern states.
Best Places to Visit: Umiam Lake, Ward's Lake, Shillong Gold Course, Nohkalikai Falls, Lady Hydari Park, Elephant Falls, Ka Phan Nonglait Park, Butterfly Museum
Best Time to Visit: March to June
How to Reach: Guwahati's Lokpriya Gopinath Bordoloi International Airport (115 km) and Guwahati Railway Station (96 km)
Nainital, Uttarakhand

Nainital is at an elevation of 2084 m above sea level and is a beautiful hill station in Uttarakhand's Kumaon zone. Thanks to its closeness to Dehradun and Delhi, this popular hill station is one of the most frequented sites in North India. Boasting scenic beauty, pleasant weather, and a calm environment, Nainital plays an excellent host to those looking to spend time in nature, away from the scorching summer of plains. From boating on Naini Lake to visit Naina Devi Temple, there are many things to do in this little hill station. Nainital has several vantage points and trekking trails. All this makes Nainital one of the best hill stations in India.
Best Places to Visit: Tiffin Top, Mall Road, Cave Garden, Kainchi Dham, Hanuman Garhi Temple, Khurpa Taal, High Altitude Zoo, Kilbury Bird Sanctuary
Best Time to Visit: March to June
How to Reach: Pantnagar Airport (59 km) and Kathgodam Railway Station (26 km)
Leh-Ladakh, Jammu & Ladakh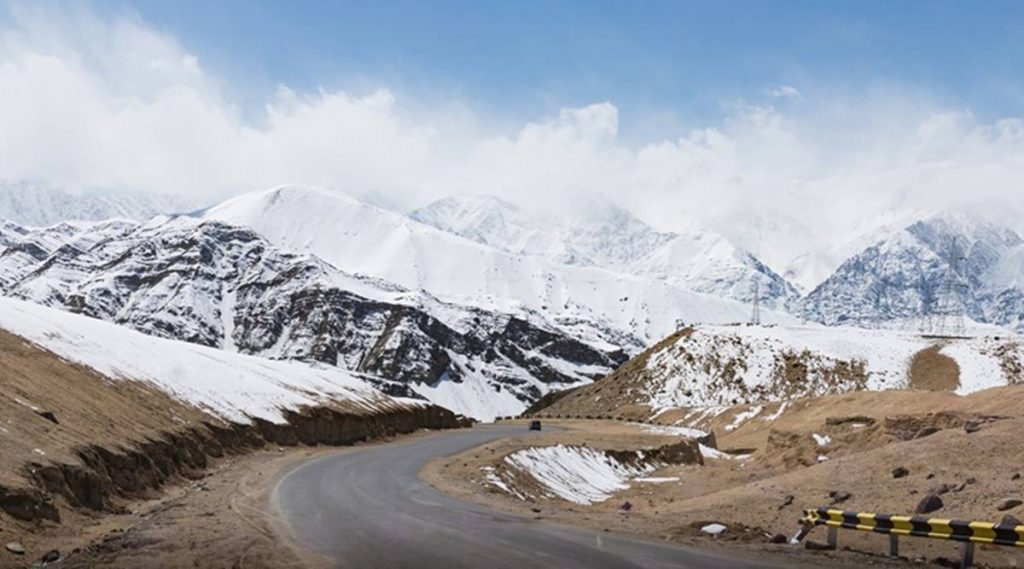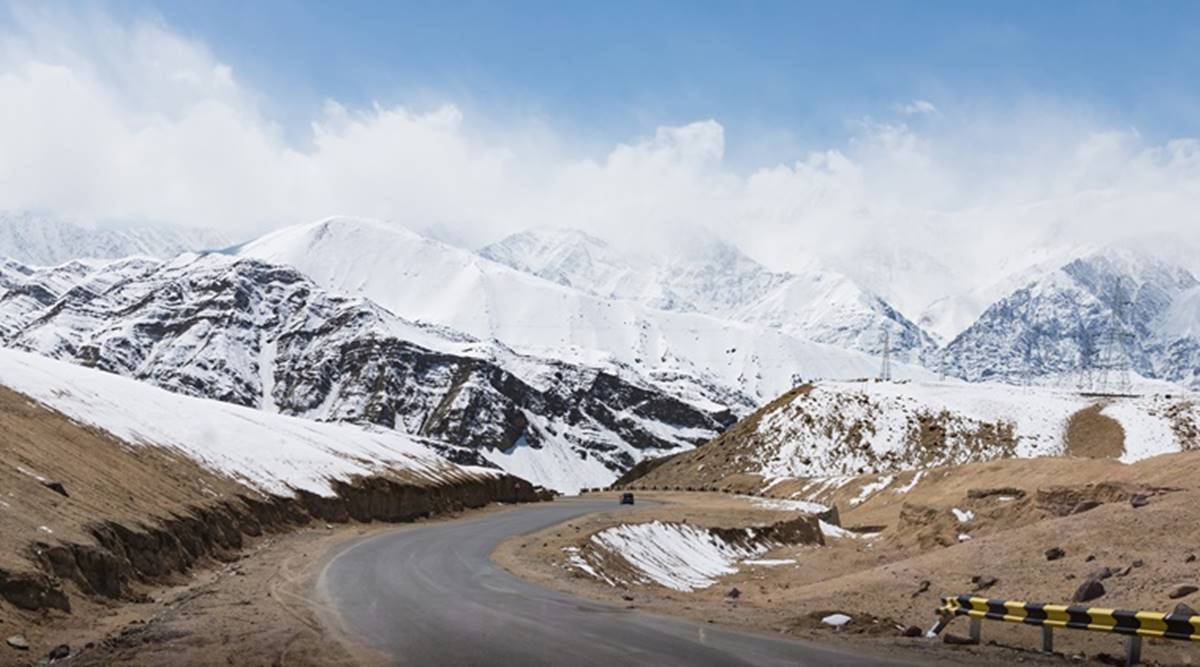 Leh Ladakh is famous for its dramatic landscapes, meandering rivers, Buddhist monasteries, cozy cafes, and many adventure activities. It is one of the best hill stations in India to visit. It lies at an altitude of 3500 m and is known for featuring the most elevated motorable road in the world. Moreover, the world's highest saltwater lake, Pangong Tso Lake, is in Ladakh. Besides its natural beauty, the place is famous for its rich cultural heritage, delicious cuisine, high-altitude trekking, and lake-side camping. Keep your camera handy if you are a shutterbug, as the site offers many landscape photography chances.
Best Places to Visit: Shanti Stupa, Hall of Fame, Leh Palace, Thiksey Monastery, Gurudwara Pathar Sahib
Best Time to Visit: April to June
How to Reach: Leh's Kushok Bakula Rimpochee Airport and Jammu Tawi Railway Station (702 km)
Ooty, Tamil Nadu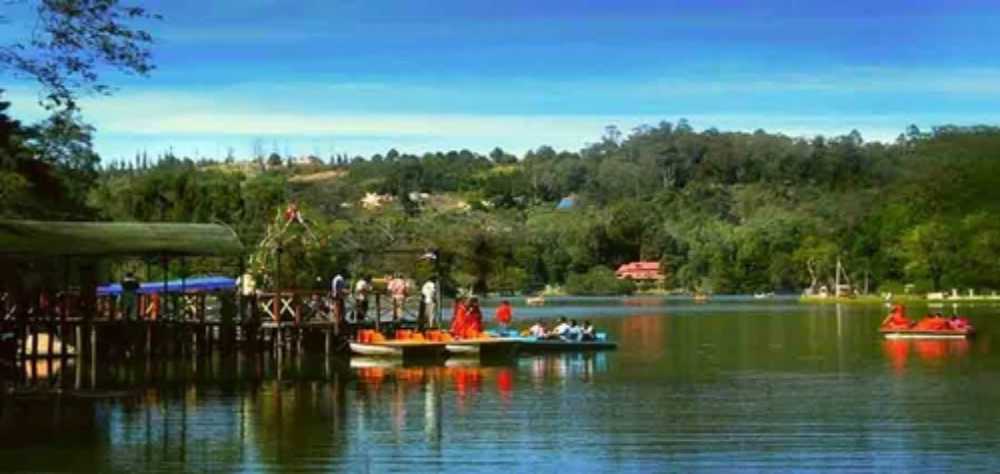 For every mountain lover, traveling to the city called the Queen of the Hills holds a charm like no other. Once the summer headquarters of the East India Company, Ooty, also called Udagamandalam, is a beautiful hill station in Tamil Nadu that serves as a trendy tourist destination for anyone looking for a calm place to relax and unwind. Ooty is placed amidst the Nilgiri hills at 2,240 meters above sea level and has a favorable climate all year round.
Best places to visit: Emerald Lake, Ooty Rose Garden, Ooty Lake,  Ooty Botanical Gardens, Dolphin's Nose, Kalhatti Falls, Tiger Hill, Tea Museum
Best time to visit: anytime
How to reach: Coimbatore International Airport (87 km) and Mettupalayam Railway Station (51 km)
Darjeeling, West Bengal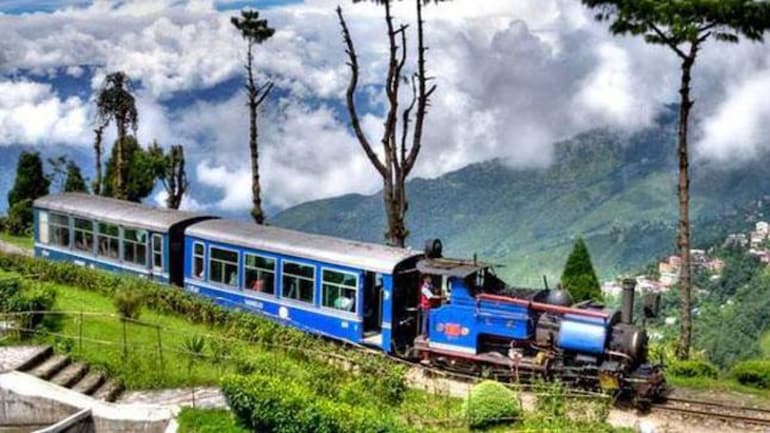 Darjeeling is one of the most stunning hill stations in India. Spread over a steep mountain ridge, housed amidst acres of verdant green tea plantations, the place stands at 2,050 meters above sea level, thus boasting a cool climate all year round. This scenic hill station is the ideal getaway for a romantic honeymoon and is around 700 kilometers from Kolkata.
Best places to visit: Batasia Loop, Nightingale Park, Tiger Hill, Rock Garden, Singalila National Park, Padmaja Naidu Himalayan Zoological Park, Peace Pagoda, Happy Valley Tea Estate
Best time to visit: Feb to March and Sept to Dec
How to reach: Bagdogra International Airport (70 km) and New Jalpaiguri Junction (73 km)
Gulmarg, Jammu & Kashmir

Gulmarg is a lovely town situated at 2650 m above sea level. It is famous for its snow-covered peaks, fields of flowers, evergreen valleys, and deep canyons. This fascinating destination attracts different types of visitors, especially honeymooners searching for quality time in natural environments. As a popular skiing place, Gulmarg is mainly visited by adventure seekers. If you want to boost your adrenaline, try mountaineering, trekking, and snowboarding.
Best Places to Visit: Gulmarg Golf Course, Strawberry Valley, Gulmarg Biosphere Reserve, Drung Waterfall, Children's Park, Maharani Temple
Best Time to Visit: April to June
How to Reach: Srinagar Airport (56 km) and Srinagar Railway Station (60 km)
Coorg, Karnataka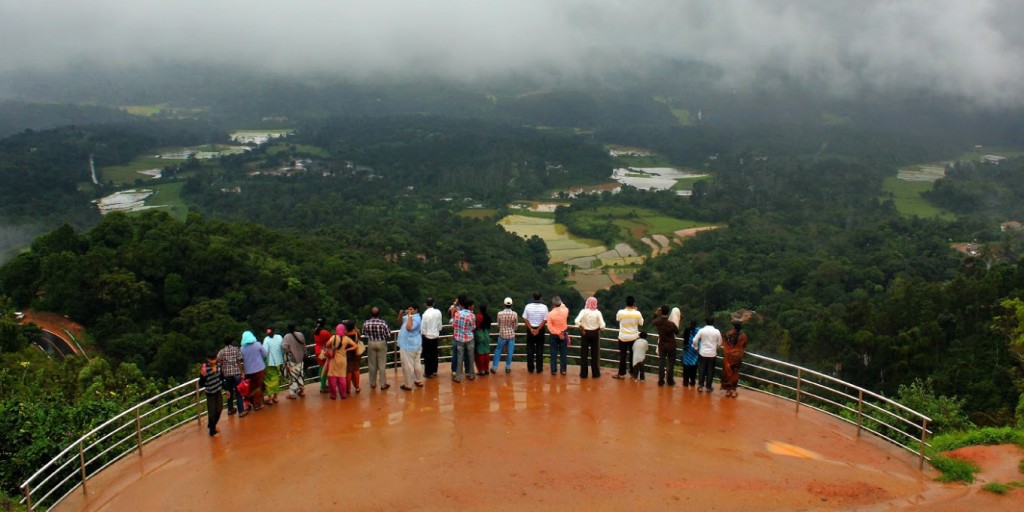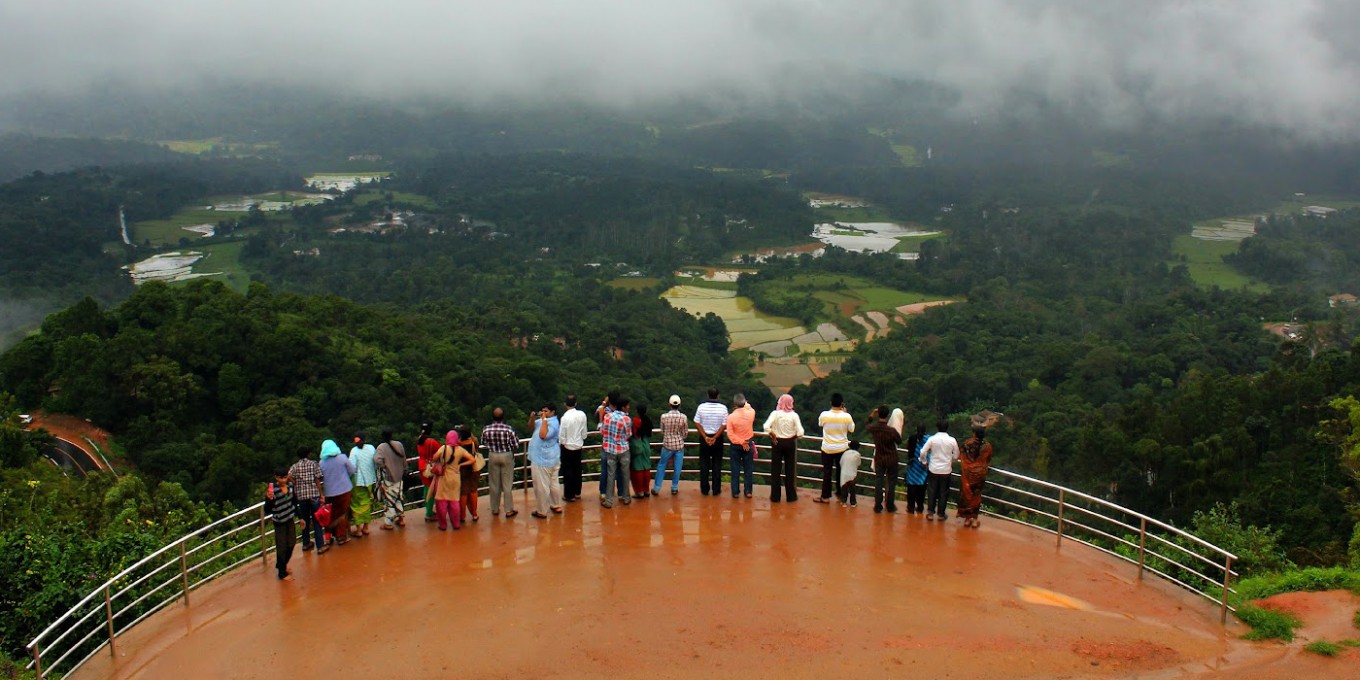 Coorg is based on the slopes of the Western Ghats and is covered in lush greenery. It is heaven for nature enthusiasts. This hill station is one of the southern area's best places for a comfortable and rejuvenating vacation. Vast acres of coffee and spice plantations, stunning orchards, and paddy fields add to the magnificence here and make Coorg a panorama. Coorg is also home to exquisite lakes, waterfalls, temples, sanctuaries, forts, and trekking trails.
Best Places to Visit: Raja's Seat, Madikeri Fort, Abbey Falls, Namdroling Monastery, Talakaveri, Omkareshwara Temple, Honnamana Kere Lake, Brahmagiri Wildlife Sanctuary, Iruppu Falls
Best Time to Visit: October to March
How to Reach: Mangalore Airport (143 km), Bangalore Airport (242 km), and Mysuru Junction (117 km)
Gangtok, Sikkim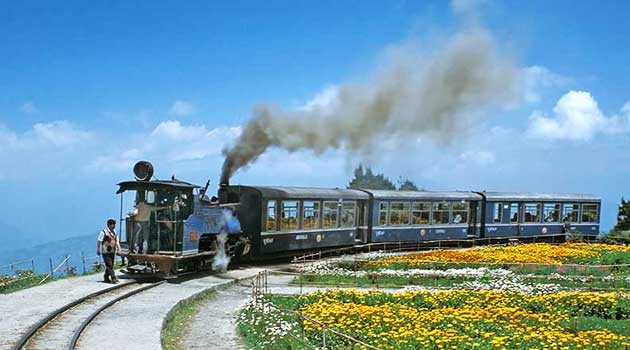 Gangtok, the capital city of Sikkim, can also give you a splendid view of Mt. Kanchenjunga from a faraway skyline. The squeaky-clean hill station lodged in mountains and clouds is a ground for many trekkers to the Himalayan peak ranges. The fascinating colorful beauty and the stunning winding hill roads are even more astonishing if seen from a bird's eyesight in a cable car. It is one of the most stunning hill stations in India.
Best time to visit– anytime
How to reach– Pakyong Airport (27 km), Bagdogra International Airport (124 km), and New Jalpaiguri Junction (118 km)
FAQ's
Which is the top hill station in India?
Manali is the best hill station in India.
Which are the inexpensive hill stations in India?
Sonamarg, kasol, Auli, Spiti valley, Coorg, bhimtal, etc., are some of the inexpensive hill stations in India.
---
---
STAFF'S PICKS &
Related Posts