Lip-Smacking Cuisines To Try In Jaipur To Pamper Your Taste Buds
Posted On January 21st, 2022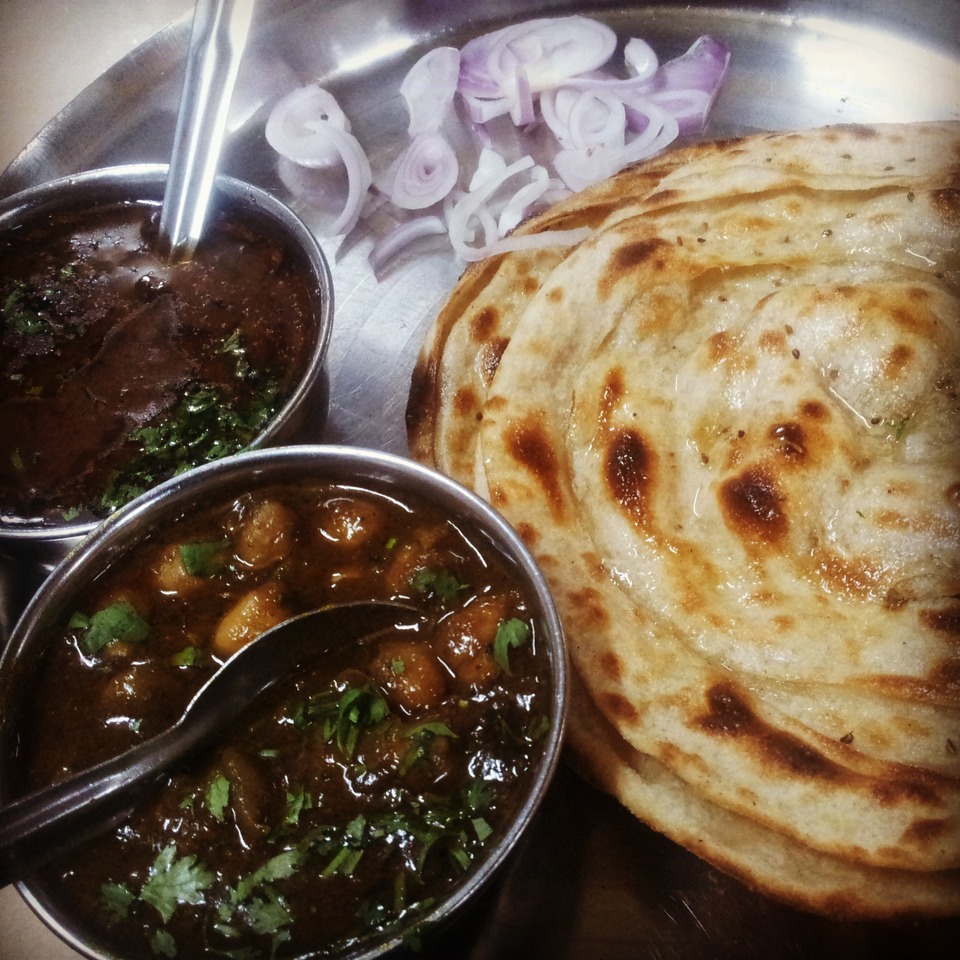 The pink city never disappoints the visitors with its royal authenticity and visual retreat. Dotted with magnificent palaces,  gardens and forts, Jaipur is an overall full-filled destination to plan your vacation. Want to know the other reason to visit Jaipur? Well, it's mouth-watering Jaipur food that will make even the fussy eater drool.
Forget the melancholy of life with the zesty staple cuisines of Jaipur
Get ready to delight the tasty cuisines melting in your mouth when in Jaipur. Excited to know the popular staple food to try here? Read on to satiate your foody appetency.
Pyaaz Kachori
A combination of different spices and fried onions, Pyaaz Kachori is a staple dish of Jaipur. It is one of the famous street food in Jaipur. You can relish Pyaaz Kachori in your morning breakfast or evening snacks.
If you don't like or eat onions, then there are other varieties of kachoris that you can try. This deep-fried snack is a yummilicious treat to your cravings. The best way to relish Pyaaz Kachori is by sipping a hot cup of tea.
Best places to try: Samrat Restaurant, "Rawat Misthan Bhandar", "Radhe Kachori Wala" and "Shri Ram Namkeen Bhandar".
"Dal Baati Churma"
A healthy dish with tasty delight is "Dal Baati Churma". A combination of three different delicacies is a taste to relish. Moreover, this is Jaipur's signature dish. So, you can't miss out on "Dal Batti Churma" when in Jaipur.
The relishing healthy yellow lentils, bread (baati) and churma (sweet dish), when mixed with desi ghee (clarified butter), is indeed heaven. Without any doubt, "Dal Baati Churma" is the best dish to try in Jaipur.
Best places to try: Chokhi Dhani, Spice Court, Thali House, Khamma Ghani, "Laxmi Mishthan Bhandar" and Santosh Bhojnalaya.
"Gatte Ki Sabji"
The Jaipur food and culture has a unique touch of age-old traditions. And if you want to explore authentic Jaipur's cuisine, then you must include "Gatte Ki Sabji" in your culinary platter. The whiff of this particular dish is enough to make you drool.
Gram flour is the main ingredient of this dish. A dough is made ready from gram flour, and later dumplings are made out of it. Later, these dumplings are mixed with yogurt curry. Furthermore, clarified butter enhances the taste of " Gatte Ki Sabji"
Best places to try: Chokhi Dhani, Aapno Gaon, Surya Mahal and "Sethani Ka Dhaba".
Ghevar
Anyone with a sweet tooth? Then the colourful Ghevar decorated on your plate is an ultimate culinary festival. This is the famous food to eat in Jaipur if you love sweets. A staple food for the Teej festival is now the favourite among all tourists.
Preparing this dish is a true art, and very few excel in this art. The ingredients used in making Ghevar are milk clarified butter, cardamom powder, flour, sugar, saffron and dry fruits. Overall the zesty presentation of Ghevar will force you to take a bite even if you are avoiding sweets.
Best places to try: Gangour sweets, "Sambhar Fini Wala", Kanha and "Laxmi Mishthan Bhandar".
Laal Maas
If you love relishing non-vegetarian food, you should not skip Lal Mass from your Jaipur food list. Laal Maas is a red-coloured mutton gravy and the whiff, taste of this dish is heaven. The decadent gravy of Laal Maas has a good combination with wheat roti, Bajra roti and even rice.
The meat is cooked well with rich spices and curd, while red chilli and garlic dominate the flavour. The arresting fragrance and the spicy taste will offer you culinary delight.
Best places to try: Handi restaurant, "Rajwada Lal Mass", Chawla's Restaurant and Niros.
Kalakand
A delicious milk cake straight from the Rajasthani kitchen is Kalakand. The main ingredients used to make Kalakand are Milk, sugar, cardamom powder, lemon juice and dry fruits for garnishing. The grainy texture prepared from rich cream milk adds a relishing taste to this sweet dish.
It is also a quickly prepared sweet dish that takes about 15 minutes to get ready. Enjoy this gluten-free milk cake after a scrumptious lunch or dinner, and allow your taste buds to celebrate joy. Cautious, Kalakand is highly addictive, so you can't stop yourself just by grabbing one piece.
Best places to try: Arham Sweets, "Cheelgadi Veg Restaurant", Kanha Restaurant and "Gopi Doodh Bhandar".
Kathi Roll
Kathi Roll is the famous street food in Jaipur. It is a roll packed with different stuffings with veg and non-veg options. If you want to give your tastebuds ultimate pleasure, then try Kathi roll in Jaipur.
The Kathi roll stuffings, when marinated and stuffed inside the roll is irresistible. You can try chicken, mutton, paneer, cheese and other Kathi Roll. Drooling already? Wait no more and try Kathi Roll.
Best places to try: The Kathi Roll Express, Nazeem Kathi Rolls and Rock N Rolls.
Try out the culinary delight of Jaipur food, and we bet you can't get over it. Follow the above gastronomical guide and relish the eclectic indulgence of different flavours.
---
---
STAFF'S PICKS &
Related Posts