Your trip is incomplete if you do not visit these places in Amritsar
Posted On December 20th, 2022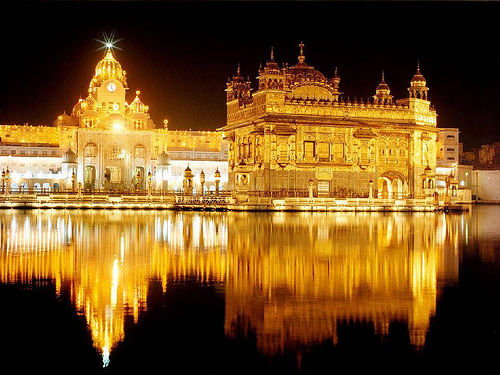 The spiritual and cultural heritage of Guru Nanak Dev's followers is represented by the city of Amritsar in the Indian state of Punjab. This city bears witness to both the existence of Sikhism and the freedom of India. It is often referred to as Punjab's holy city. Tourists are drawn to Amritsar by its fascinating history and natural beauty. Lakhs of tourists from India and abroad come here to visit. So let us tell you about the places to visit in this city.
Golden Temple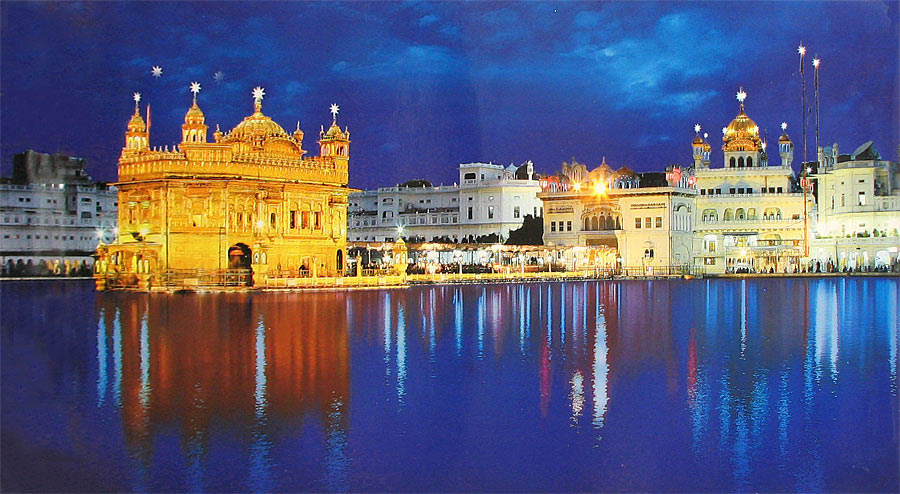 The Harminder Sahib Temple is another name for the Golden Temple. The entire city of Amritsar is built around the Golden Temple. Amritsar was named after the lake which was built by Guru Ram Das himself. The Golden Temple or the Golden Temple is located in the middle of this lake. According to an estimate, around 1 lakh people eat langar daily in the Golden Temple. This number doubles on festivals and on weekends. No one is allowed to enter the premises without a turban or any cloth or cap on the head.
Jallianwala Bagh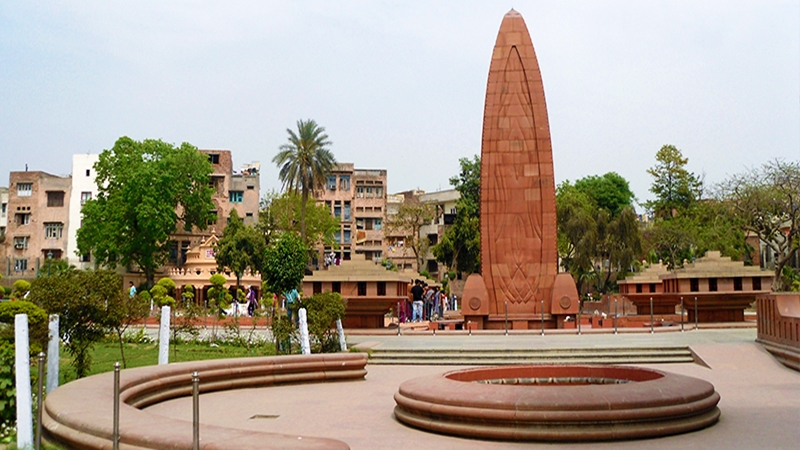 Jallianwala Bagh is known for a brutal incident of the British in the history of India. This pilgrimage site of revolutionary and sacrificial heroes is located at a distance of one kilometer from the Golden Temple. Thousands of innocent Indians have died i this garden, as evidenced. Here, unarmed Indians were slain on April 13, 1919, when the British opened fire without warning. Many people had jumped into a well there to escape the bullets. Even today, every person who comes to Amritsar does not forget to visit this place to pay homage to the people killed.
Wagah Border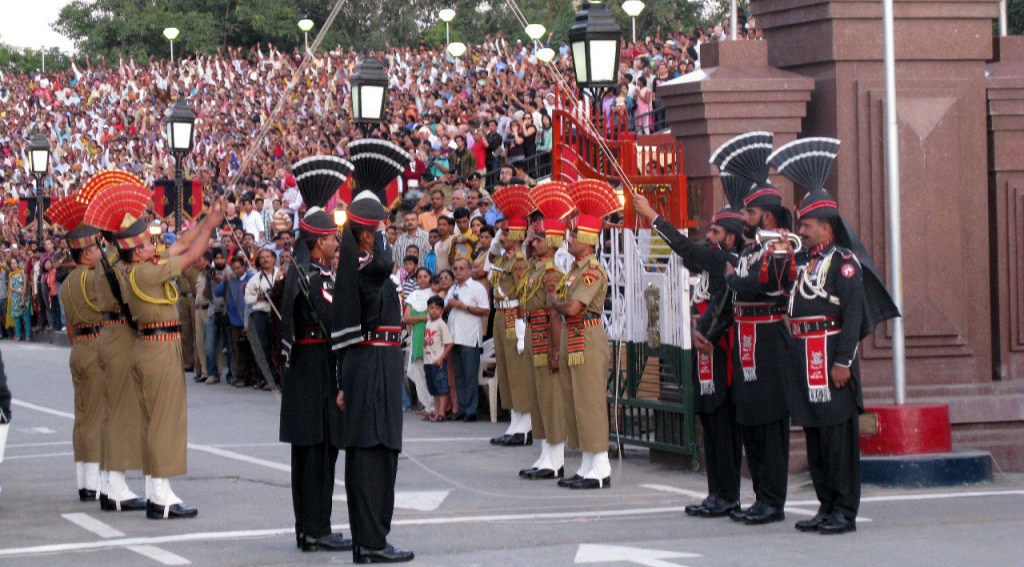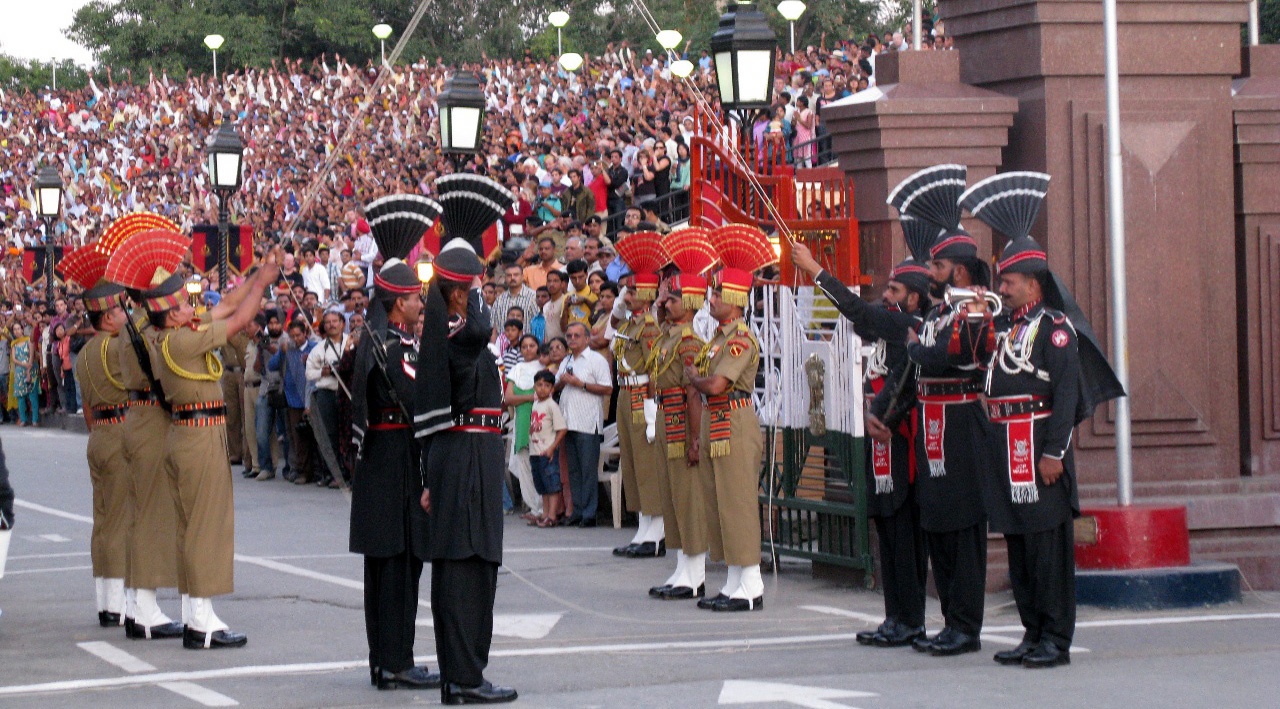 Wagah is a village located on the Grand Trunk Road between Amritsar in India and Lahore in Pakistan, where the border of the two countries passes. It is the designated point of land border crossing between India and Pakistan. About 27 kilometres separate Amritsar from the Wagah border. This border is regularly opened for tourists. Many individuals come to this location to see the retreat of the beating. Soldiers of both India and Pakistan demonstrate their patriotism with full enthusiasm here.
Gobindgarh Fort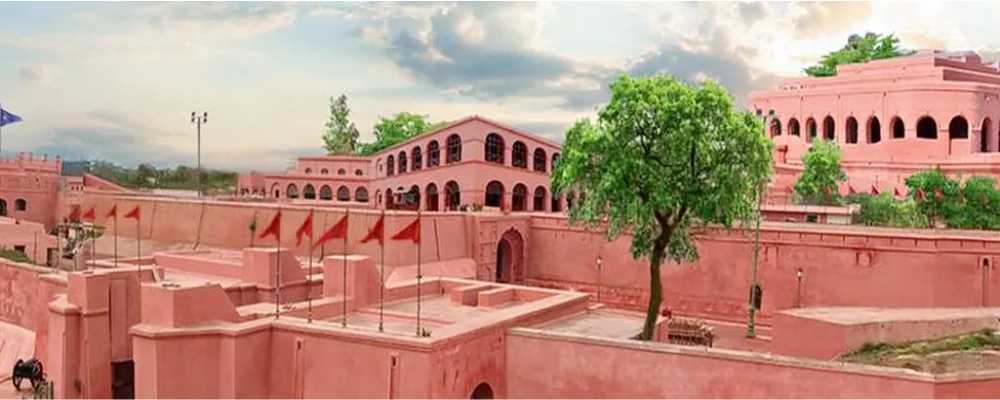 Amritsar is a historical site located in the heart of the city. It was built in the 17th century. In honour of Guru Gobind Singh, Maharaj Ranjit Singh gave this fort the name Gobindgarh. Brick and lime were used to build this fort. On April 13, 1919, General Dyer left this fort and engaged in a terrible game in Jallianwala Bagh. It is said that there is an underground tunnel near the Khooni Darwaza of this fort, which leads to Lahore.
Durgiana Temple

Durgiana Temple, a famous Hindu temple, is about 1.5 km from the Golden Temple. This temple looks like the Golden Temple from outside. This temple dedicated to Goddess Durga was built in the year 1908 by Harsai Mal Kapoor. Apart from Maa Durga, this temple also has idols of Lakshmi-Narayan, Sheetla Mata and Hanuman ji.
How to go and where to stop?
Amritsar is connected to most parts of the country by air, rail and road. Amritsar has an airport at a distance of 13 kilometers from the city which is known as Guru Ram Das Ji International Airport. Low-budget to high-budget hotels are available in Amritsar, which you can choose according to your convenience.
We hope you enjoy your next trip to the beautiful cities of the Amritsar.
To book your journey to Amritsar, click here!
FAQ's
What in Amritsar is well-known?
Millions of people visit the Golden Temple, also known as Harmandir Sahib, in Amritsar every year because of its fame.
In Amritsar, are shorts permitted?
While exploring the city or dining at nearby establishments, shorts are acceptable, but wearing them inside the Golden Temple is strongly forbidden. A Sewadar would approach you if you entered the complex in shorts.
---
---
STAFF'S PICKS &
Related Posts