Haunted places in India to visit if you are up for an adventure
Posted On
As a country, India has many places people deem spooky or scary. These places were once filled with life but have now become no more than deserted abandonments. The origin of such places is unknown as the real story of whatever happened has successfully managed to be mysteries to date. There is probably no state in the country that does not have a haunted place. Believe it or not, haunted places do exist. If you don't have a weak heart, you should visit some of the haunted places in India.
Real-life paranormal incidents often inspire horror movies. Stories of ghosts haunt several popular tourist sites worldwide. India is home to several sites that have ghosts or paranormal activities. Many of these are places of work and worship, while others are popular tourist spots people avoid visiting after dark.

There's a certain thrill in visiting these haunted places in India. The feeling of being in an area with some history, whether gruesome or mesmerizing, plays with the mind in ways like none other, making one feel as if they are part of something greater than themselves. And when it comes to haunted places in India, it can only be experienced, not told.

10 Haunted Places in India
Let's take a look into the top haunted places in India.

Bhangarh Fort, Rajasthan


Bhangarh is in the Alwar district of Rajasthan. It is an uninhabited town and is one of the most haunted places in India. It is collectively one of India's most haunted places. The Bhangarh fort is so dangerous that even the ASI legally prohibits anyone from entering. In the 16th century, a tantric whose name was Singhia fell in love with Ratnavati, the princess of Bhangarh. The tantric knew the match was a mismatch, so he used his magic to seduce her. However, the princess learned about her destructive plans and announced a death sentence to him. Before his death, he cursed the palace to be miserable forever. Nearby locals believe anyone who goes into the fort after dark won't make it back, so visit at your peril.

Kuldhara Village, Rajasthan


Rajasthan has a lot to offer when we talk about deserted ghostly villages and towns. There were Paliwal Brahmins in the village before, near Jaisalmer. There was the sudden disappearance of all the villagers. It is said that a minister of state fell in love with a local girl, and he used to threaten people that he would impose massive taxes on the entire village unless he married the girl. To protect the girl's honor, the chief of Kulhara and surrounding areas deserted their villages and doomed the land to remain unoccupied for eternity.

Dow Hill, Kurseong, West Bengal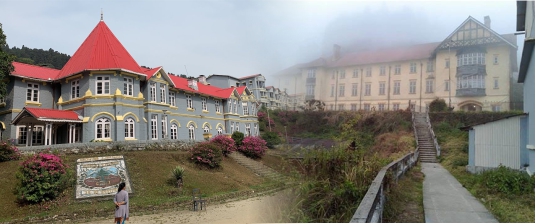 The Downhill Girl's Boarding School and Victoria Boy's High School in Kurseong, Darjeeling, are the house of many spirits. Their footsteps echo through the corridors and hallways. Endless murdered bodies have been seen in the woods. Many tourists and locals say that a headless boy chased them who suddenly disappeared into the woods. It is one of India's most haunted locations.

Dumas Beach, Gujarat


The black sands of Dumas Beach, situated on the Arabian coast in Gujarat, have witnessed several mysteries over the years. It was a Hindu burial ground, and many believe the spirits call visitors to take midnight strolls and walk towards the sea to return to the shore. Those who ignore the voices of the dead disappear into the ocean water forever. This beach is very scary.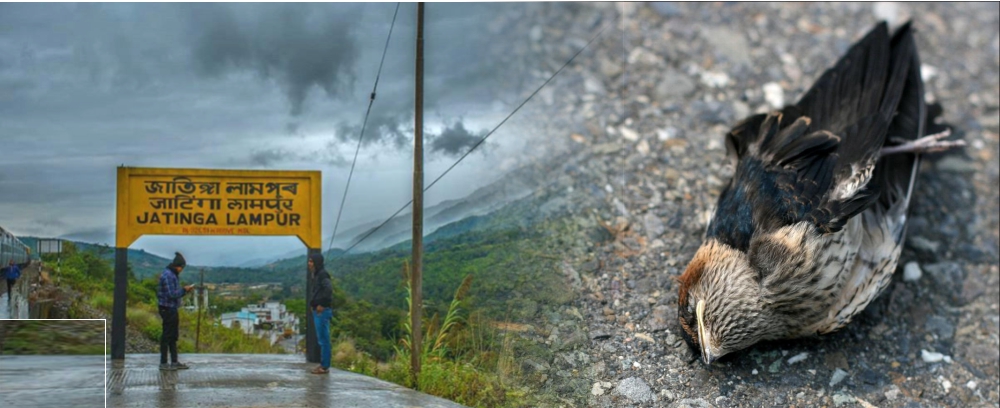 Jatinga is a small village with a handful of population of 2500. It has one of the most puzzling phenomena worldwide: recurring mass bird suicide. For centuries now, local and migratory birds have dived down to the ground on nights of September and October only in a particular area. This has startled scientists who can't find any valid reason for birds dropping dead in such a pattern, which is alarming. This, indeed, is one of the haunted places in India.

Lambi Dehar Mines


Lambi Dehar Mines was once a fully operational lime mine employing hundreds of workers. This mine is in Mussoorie and is now one of India's scariest places. Countless workers used to work in the mines who died due to a lack of safety regulations, hazardous working conditions, and accidents that now haunt the tunnels. Screams and strange voices coming from the mines are a daily occurrence.


This convoluted ancient place in Delhi is an architectural wonder, and the Archaeological Survey India protects it. Many ghosts haunt this place and follow visitors around. Visitors have complained about feeling dread once they step inside. It makes it to the list of haunted places in India.

Ramoji Film City


Many are unaware that India's most famous film city is built on the remains of dead sultanate soldiers, whose souls haunt the film set till today. Stunt performers get injuries in accidents, lights go off suddenly, and equipment is destroyed regularly. Women seem particularly prone and have had their clothes torn by some invisible forces and locked in rooms.

D'Souza Chawl, Mumbai


Even though this chawl is in a populated region in Mahim, Mumbai, people have seen ghost sightings of a woman who lurks around the room at night and vanishes once the sun is up. People believe she was an older woman who fell into a well and drowned as no one heard her cries for help.

Bombay High Court


The lawyers in the Bombay high court believe that a courtroom is haunted by a tortured ghost who restricts the entry of the criminal into the courtroom in every trial. This has been happening for almost three decades and is also best known as a historical place in Mumbai. This is another haunted place in India.

These are just a few of the scariest and most haunted places in India; each has tragic and spine-chilling stories. They have become famous amongst those who fascinate ghosts. If you're one of them, you already know where to go! However, do take all the precautions in this regard.
Can I take photos of these haunted places in India?
Yes, you are allowed to take photos in these places.
Can I visit these haunted places at night?
You can visit these places during the opening hours.
Is it safe to visit haunted places in India?
Yes, it is safe to visit these places.
---
---
STAFF'S PICKS &
Related Posts