Best Places to Visit in Darjeeling in 2023
Posted On May 30th, 2023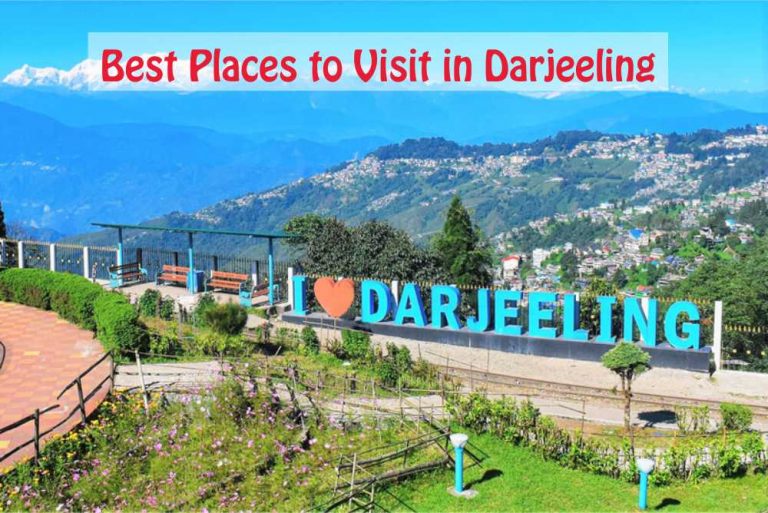 Darjeeling, nestled amidst the majestic Himalayan peaks, unveils a captivating blend of nature's treasures. This hill station is an exquisite masterpiece with its snow-capped summits, meandering trails, and enchanting valleys. It also has serene monasteries, delectable momos, sprawling tea estates, and charming toy trains. Amongst the verdant hills, lush foliage and breathtaking panoramas await, ensuring an unforgettable vacation. The unspoiled allure of this town allures travelers from far and wide, offering respite from the bustling urban existence. So embark on a remarkable journey as we present a handpicked selection of the best places to visit in Darjeeling. It is bound to leave an indelible impression on your vacation.
What makes Darjeeling the Queen of the Hills?
Darjeeling often hailed as the "Queen of the Hills," possesses an unrivaled charm that sets it apart from other hill stations. Nestled in the lap of the mighty Himalayas, this picturesque town boasts a unique blend of natural beauty, cultural richness, and colonial heritage. There are many best places to visit in Darjeeling.
One key factor that makes Darjeeling the Queen of the Hills is its breathtaking vistas. The town offers mesmerizing panoramic views of snow-capped peaks, including the majestic Kanchenjunga.
Another distinguishing feature of Darjeeling is its tea plantations. Renowned globally for its exquisite tea, Darjeeling is home to numerous tea estates that sprawl across the undulating hills. The lush green tea gardens add to the scenic beauty and offer visitors a chance to witness the tea-making process and savor the aromatic brew.
Darjeeling's colonial past is evident in its architecture and infrastructure. The town boasts charming British-era buildings, including the iconic Darjeeling Himalayan Railway, fondly known as the Toy Train. This UNESCO World Heritage Site is a living testament to the town's colonial heritage and provides a nostalgic journey through the picturesque landscapes.
The vibrant Tibetan and Buddhist culture further adds to Darjeeling's allure. The town is dotted with monasteries and temples, where visitors can witness spiritual rituals and immerse themselves in the tranquil ambiance.
Darjeeling's cool and pleasant climate throughout the year also contributes to its regal status. It offers a refreshing escape from the scorching heat of the plains, attracting tourists seeking respite and rejuvenation in its soothing environs.
Darjeeling's Top 5 Tourist Attractions
Let's check out the best places to visit in Darjeeling in 2023.
Tiger Hill
Peace Pagoda
Himalayan Railway Station
Singalila National Park
Darjeeling Ropeway
1.Tiger Hill
Nestled amidst the captivating landscapes of Darjeeling, Tiger Hills stands as a paradise for nature enthusiasts. For those willing to brave the icy cold, ascending this hill offers an extraordinary spectacle—the mesmerizing dance of the first rays of the sun caressing the majestic Mount Everest. As the sun embarks on its celestial journey, casting hues of gold and pink across the sky, Tiger Hill unveils its mystical allure. As the sun ascends higher, casting its golden embrace upon the peaks, you are left awe-struck, feeling a profound connection with the grandeur of the natural world. The serene atmosphere of Tiger Hills envelops you, evoking a sense of tranquility.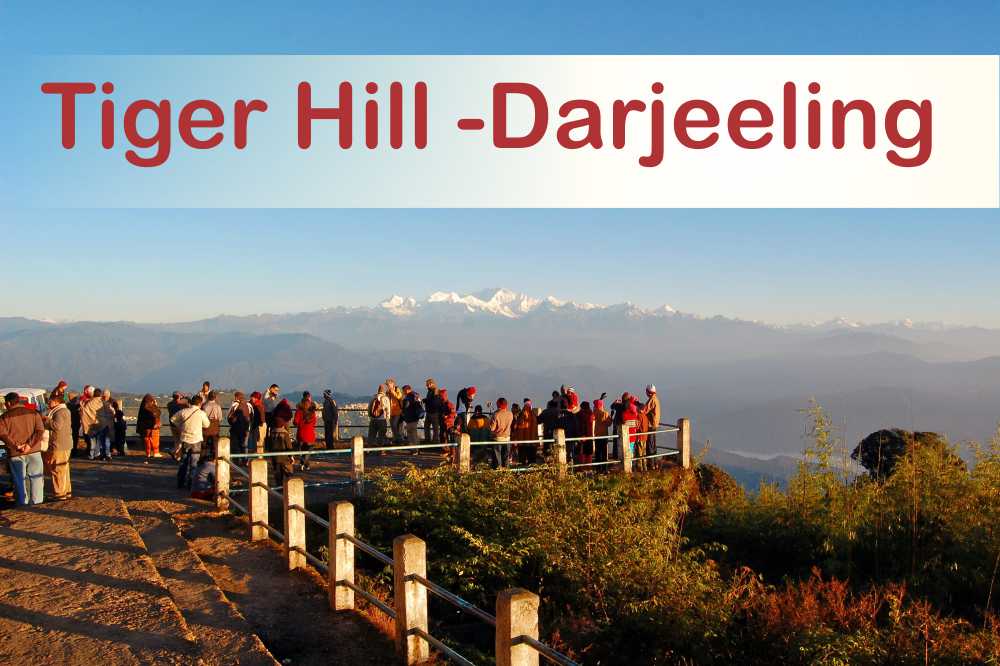 | | |
| --- | --- |
| Location: | Tiger Hill, Darjeeling |
| Timings: | Dawn till Sunset |
| Entry Fee: | None |
2. Peace Pagoda
Nestled beside the Nipponzan Myohoji Buddhist Temple, the Peace Pagoda in Darjeeling emanates a profound spiritual aura adorned with the essence of Lord Buddha's four avatars. Irrespective of religious beliefs, this sacred site beckons visitors with its inclusive embrace of peace and serenity. Take a moment to meditate within its sacred space, and you will be transported into an ethereal trance unlike any other experience. As a result, the Peace Pagoda stands as one of the finest destinations in Darjeeling, offering a picturesque view worthy of capturing and a sanctuary for inner reflection and a profound connection with the divine. Hence, it is one of the best places to visit in Darjeeling.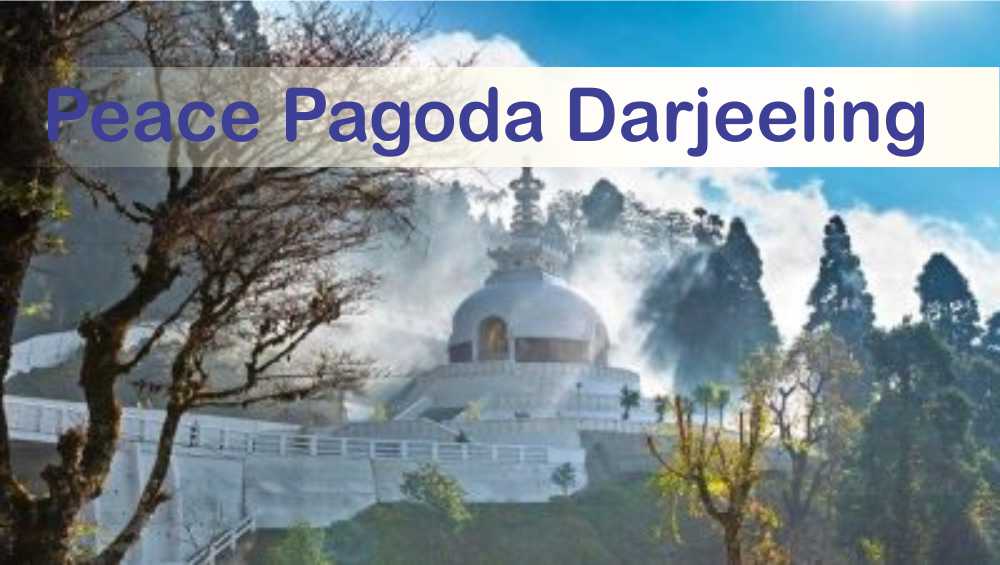 | | |
| --- | --- |
| Location: | West Point, Darjeeling |
| Timings: | 4:30 am to 7 pm |
| Entry Fee: | Free |
3. Himalayan Railway Station
One of Darjeeling's tourist attractions is the toy train, a delightful journey that commences from New Jalpaiguri and concludes in the enchanting town of Darjeeling. Nestled in the embrace of the Himalayas, this picturesque railway station is a captivating destination. Recognized as a UNESCO World Heritage Site, it has starred in numerous documentaries and films, adding to its allure and cinematic charm. Embarking aboard this charming toy train promises an unforgettable experience as it winds through breathtaking landscapes, offering glimpses of Darjeeling's timeless beauty.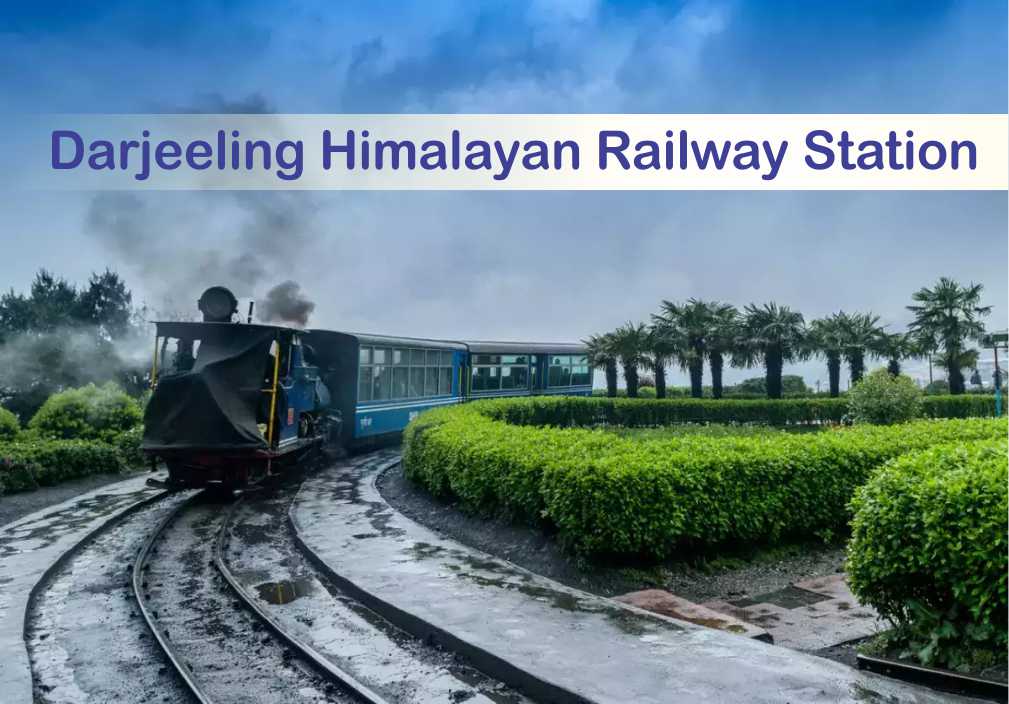 | | |
| --- | --- |
| Location: | Darjeeling |
| Timings: | – |
| Entry Fee: | INR 360 onwards |
4. Singalila National Park
Singalila National Park unfolds as a paradise for nature enthusiasts and wildlife lovers. Perched at a lofty altitude of 7000 ft above sea level, it proudly holds the title of the highest national park in West Bengal. This sanctuary captivates the senses with its vibrant greenery. Its elevated position blesses visitors with awe-inspiring vistas, offering captivating views of the majestic Singalila Mountain Range and panoramic glimpses of the Himalayas. From the enchanting realms of Nepal to the beautiful reaches of Sikkim, Arunachal Pradesh, and extending towards Bhutan, this national park is one of the best places to visit in Darjeeling.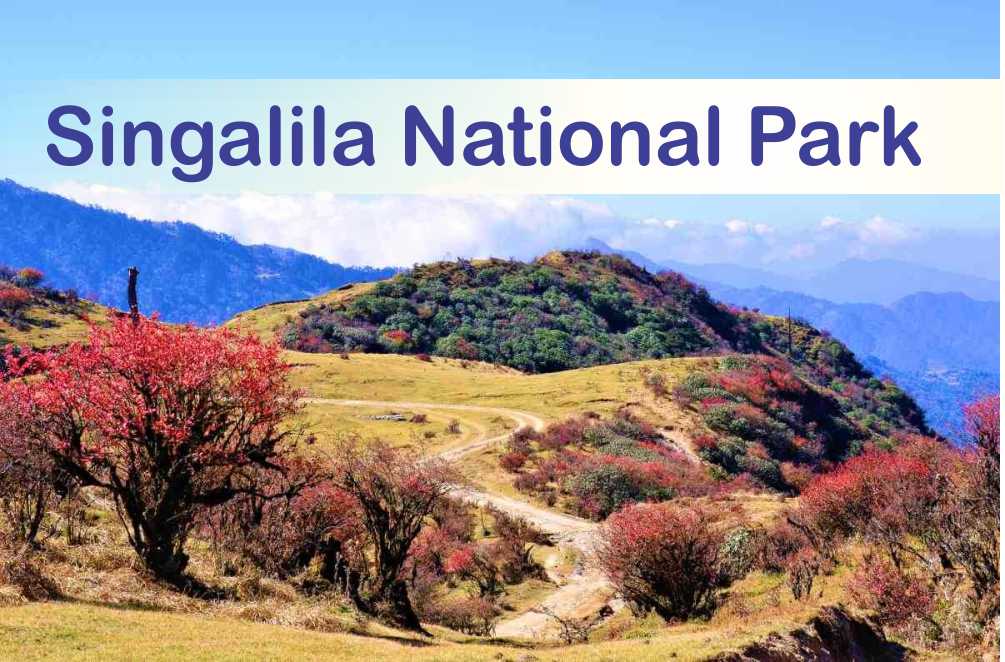 | | |
| --- | --- |
| Location: | West Bengal |
| Timings: | 6 am to 7 pm |
| Entry Fee: | INR 100 |
5. Darjeeling Ropeway
Immerse yourself in the panoramic beauty of Darjeeling, a sight that can be encapsulated within a single frame. A must-visit destination on your Darjeeling itinerary is the captivating ropeway attraction, where a cable ride unveils a bird's-eye view of this enchanting hill town. Surprisingly, the Darjeeling Ropeway holds the distinction of being India's first-ever cable car system, established back in 1968. Step aboard this mesmerizing ride and prepare to be awe-struck by the sprawling tea plantations and picturesque landscapes adorned with a pristine blanket of snow during winter. Undoubtedly, it is one of the best places to visit in Darjeeling.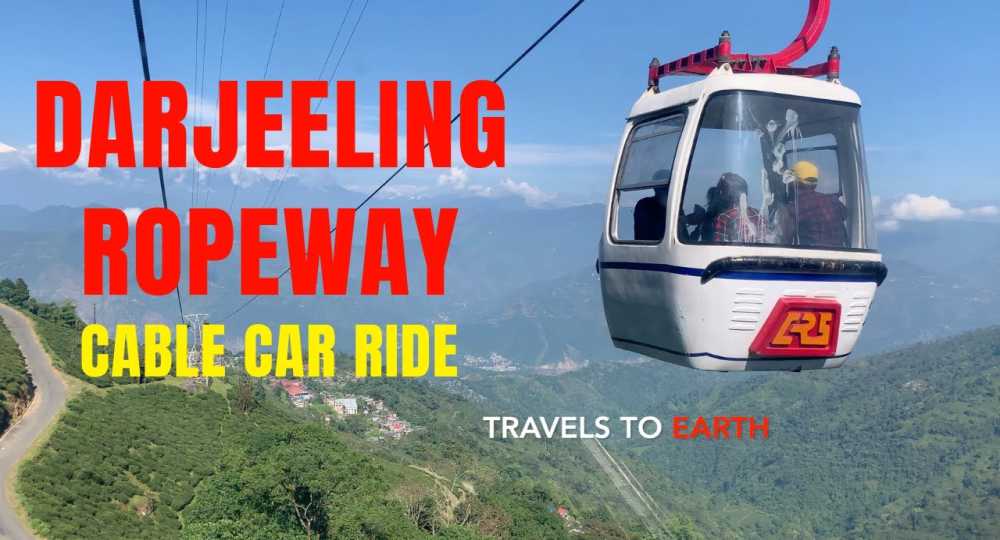 Don't wait anymore and book your trip to Darjeeling with Japji Travel. Explore the best places to visit in Darjeeling and indulge in beautiful experiences.
When is the best time to go to Darjeeling?
April to June is the best time to visit Darjeeling.
How many days are enough for Darjeeling?
Two to three days are sufficient to explore Darjeeling.
---
---
STAFF'S PICKS &
Related Posts