Amazing Folk Dances of Rajasthan
Posted On June 23rd, 2020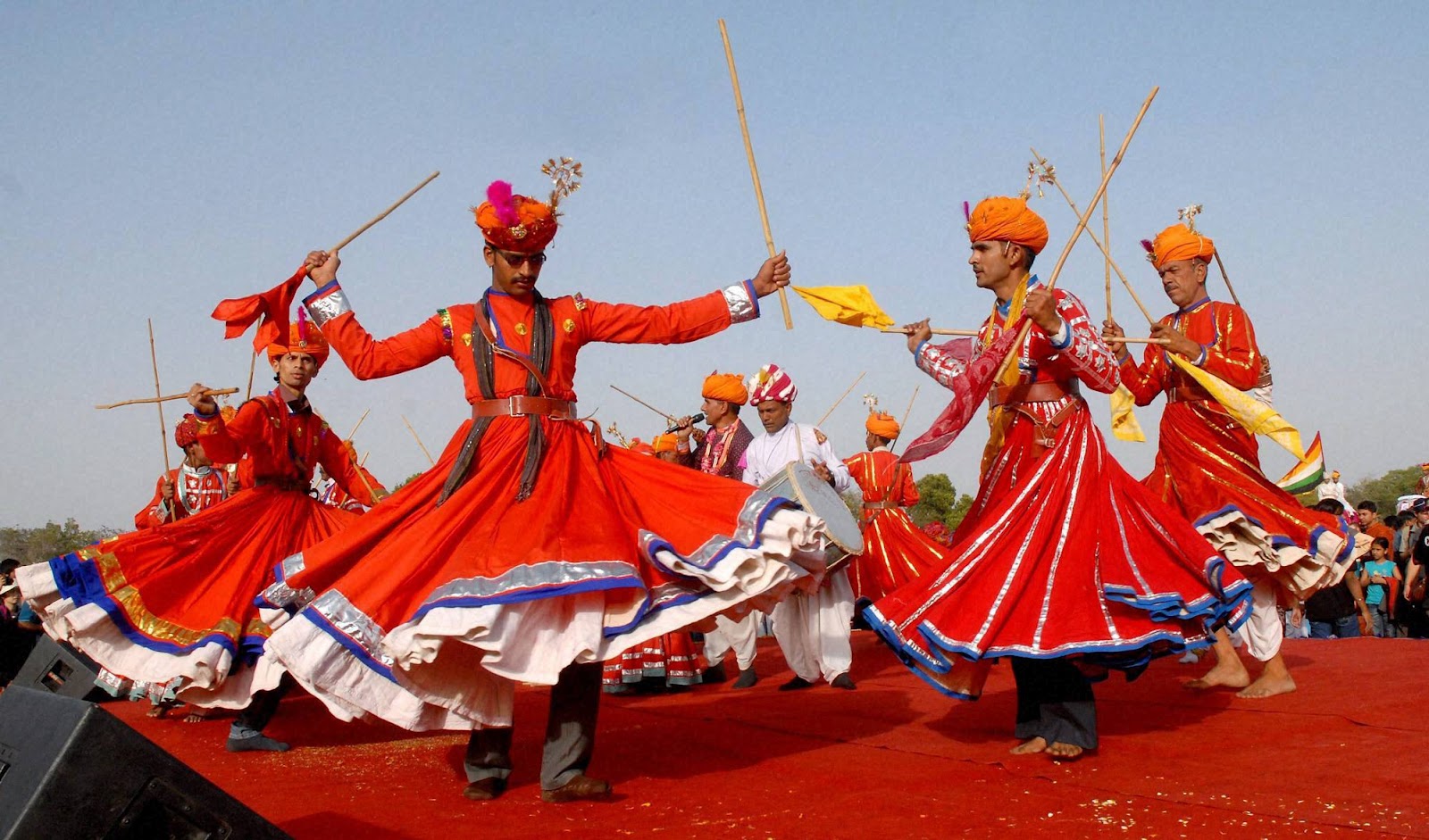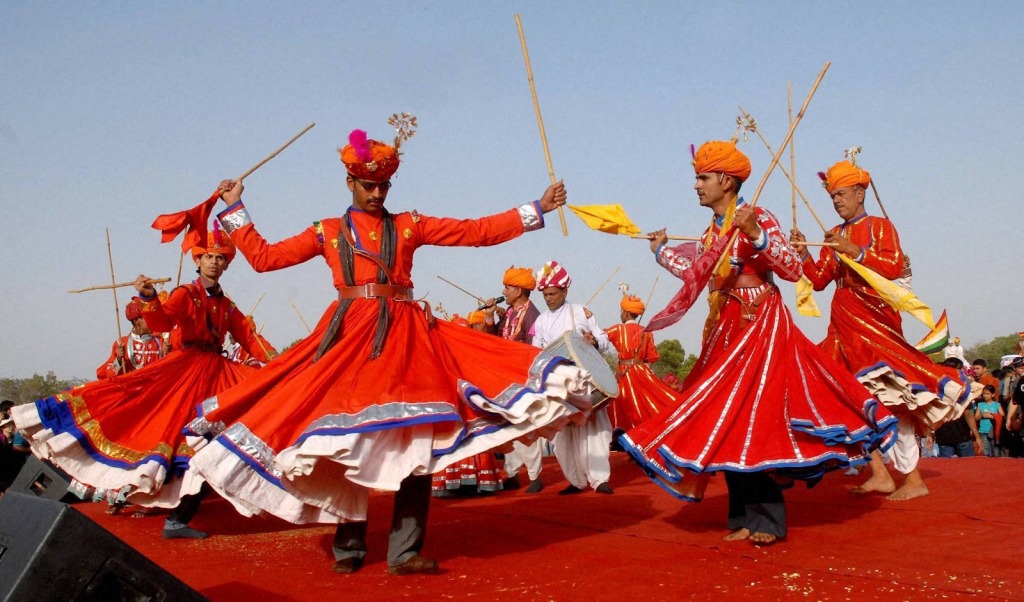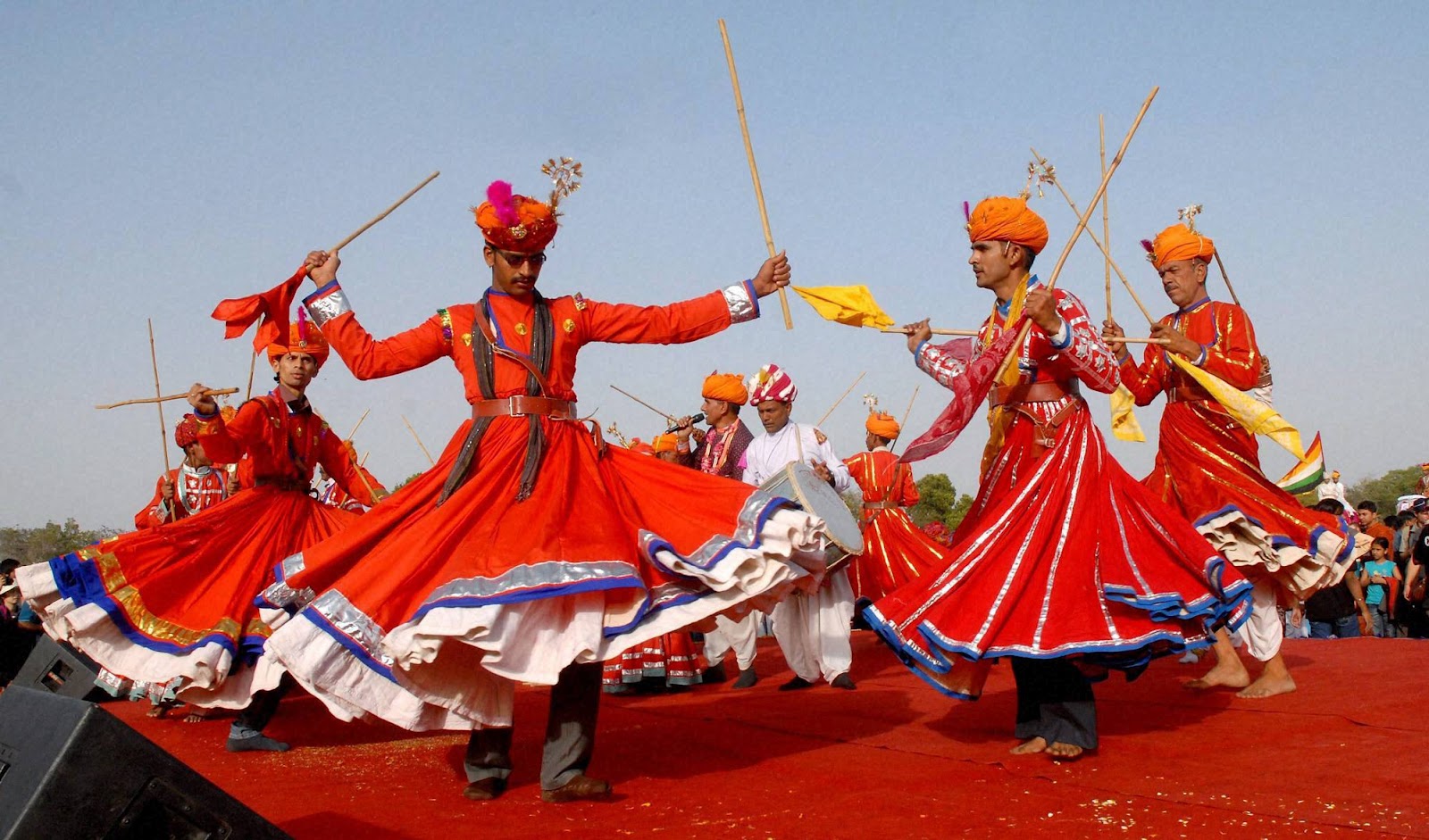 Amazing Folk Dances of Rajasthan
The colorful state of Rajasthan is known for its range of customs and traditions. Anyone visiting this state will see it in the Amazing Folk Dances of Rajasthan and its music too, apart from its history and culture. Rajasthan is well-known for its antique tradition, his forts, and haws. We are travel agents offering India excursion programs. Each dance form performed here has a link to Rajasthani history and culture. These folk dances are colorful, lively, energetic, and vibrant and immensely captivating.
Characteristics of Rajasthani Folk Dances
Before we go into descriptions of each of the popular folk dances of Rajasthan, it's important to know the characteristics that best identify them and set them apart from others:
They can only be performed by those skilled in this art.
Many of them like Ghoomar and Kalbeliya have already achieved international recognition.
These are tribal dances that have come down the ages and have still retained their popularity.
The folk songs sung while dancers perform are ballads that narrate mythological stories or heroic deeds or are religious songs.
Folk Dances of Rajasthan
There are eight famous folk dances of Rajasthan that you must see when on a visit to this state.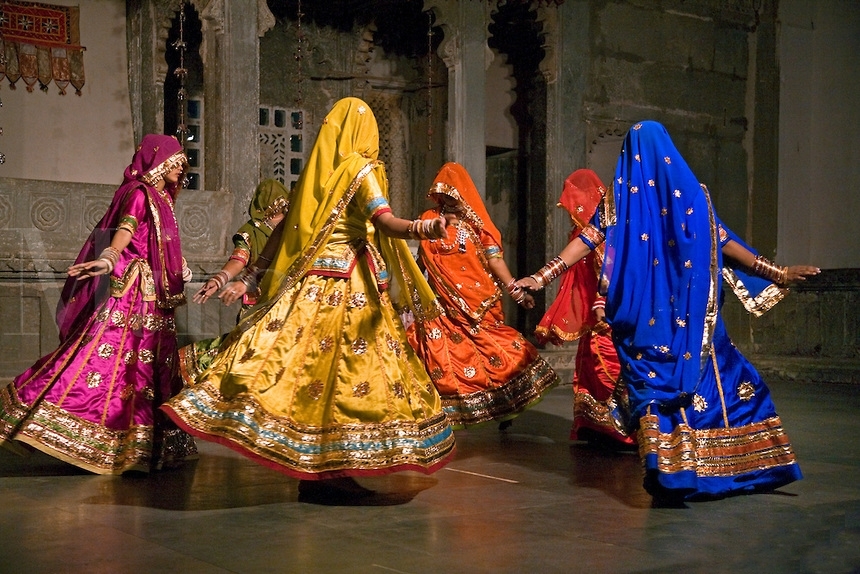 Ghoomar
The dancers' graceful moves, swaying hands, perfect twirls, and clapping signify this immensely popular folk dance. It has its origins in the Bhil community and, according to history, was performed for kings and royalty in ancient times.
It recently received international acclaim for being a Rajasthani folk dance and is regularly performed at social events and festivals. You can recognize this dance by the dancers dressed in a colorful skirt (Ghaghra), choli (blouse), and odhani (veil), dancing to the beat of folk music.
Kathputli
Kathputli or puppetry is done by puppets on a string controlled by the artistes. Resembling a traditional puppet show, this performance comprises Kath (wood) and a Putli (doll). This dance form is harked back to the Bhat tribes that originated several centuries ago. Voiceovers by artistes make the performance livelier and complete. Mythological stories relating to tribes are narrated through these performances. Never forget to see this dance while moving to Rajasthan.
Rajasthani Folk Dance: Drawn from Culture
Chari
Made popular by Ajmer's Saini community and Kishangarh'sGujjar community, this Rajasthani folk dance is performed to describe the art of water collection at community wells. Women place water pots on their heads while performing this dance and place a lighted lamp in it.
These days, it is also performed at exclusive functions, weddings, and festivals, and when a baby boy is born. The musical instruments that accompany this dance are also exclusive to this dance. They comprise a harmonium, dholak, and nagada.
Bhavai
Yet another dance form where women dancers balance pots on their heads as in the Chari dance, here they balance several pots on their heads while grooving to the music. It is performed by women of the Jat, Kumhar, Meena, Kalbelia, and Bhil communities.
It is a fascinating stunt that these traditional artistes perform. Some balance up to eight earthen or brass pots on top of their head. While balancing the pots they turn around within the circumference of a plate or a glass. Male performers play music instruments including sarangi, dholak& harmonium.
Gair
This dance stands out as different from all other folk dances of Rajasthan because, for the first time, it is performed by both men and women. A presentation from the Bhil community, this dance is a must-see performance at all major festivals such as Holi and Janmashtami. Men and women dancers dress up in the most vivid colours and swing to the traditional beat of Rajasthani folk instruments.
While women wear a traditional Ghaghra-choli, men can be seen dressed in conventional clothes and a sword, stick, or arrow. Their dance moves are in tandem with the music and they may move in clockwise circles or anti-clockwise. People here love to watch male performers hit the sticks of other male performers to the musical beat.
Best Folk Dance of Rajasthan 
The rich and vibrant cultural scape of Rajasthan includes many dance forms, each special and unique. Each of them also brings a lot of cheer and happiness to those performing them and to the audiences. Hence, it is extremely difficult to choose one among them as the Best Folk Dance of Rajasthan.
Conclusion
The folk dances of Rajasthan are events to witness and always cherish. On a visit to Rajasthan, make sure you factor in some of them into your itinerary. Only then will your trip be fulfilling. Looking for a better travel retailer and tailor-made packages for traveling many places in India like Rajasthan that is the primary choice of a few people who come to India from abroad. .
---
---
STAFF'S PICKS &
Related Posts