Awesome destinations for celebrating holi in style this year
Holi is the Indian festival of colors, fun, laughter and it is also one of the most famous Indian festivals. It is a two days long festival that involves the Holika Dahan on the day one and the celebrations of colors one the second day. There are many different ways in which Holi is celebrated in India but these two main events remain same. If you are thinking of celebrating Holi in a memorable way and you are thinking of planning a trip to the famous destinations where you can enjoy the splendid festival here are some suggestions for you.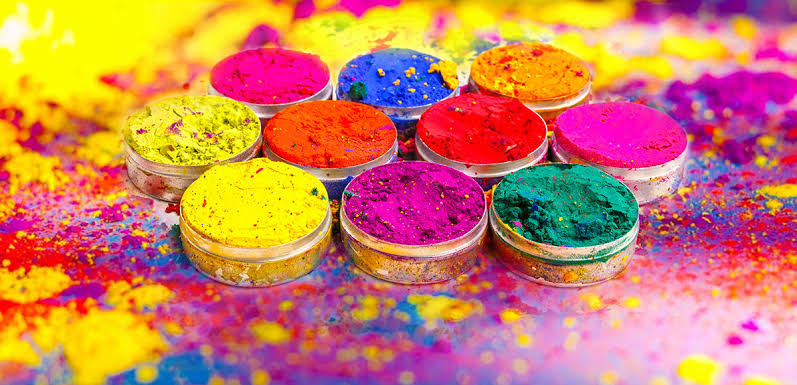 Scroll down to check out the awesome destinations for celebrating Holi in style this year:
Banke Bihari Temple: Holi is a grand celebration in Vrindavan where people enjoy the festival with great delight and enthusiasm. Holi in Vrindavan is a welcome of the upcoming spring season and with the celebrations they bid a farewell to the winter.  Holi and Vasant Panchami come hand in hand and there is a grand procession of people covered in bright hues while they dance on the streets. A day before Holi, Phoolon wali holi is celebrated in Vrindavan and that fills the streets with flowers of all sort. The priests of the temple throw flowers on people on the auspicious ekadashi.
Manipur: Along with the festivity of Holi, in the North Eastern part of India, Yaoshang Festival is celebrated in Manipur on the full moon day of Phalguna. People in Manipur celebrate it for six days and this is a festival that you should see yourself to know the culture and beauty that lies in the festival. It will not be incorrect to call it a cultural extravaganza that has folk music, dance and performances that come with the amazing fluorescent lamps and bonfires while people play with colors.  It is one of the biggest celebrations in Manipur.
Barsana: The Holi of Barsana is lovely. They have this very unique tradition in which the women of the household beat up their men with wooden sticks. They do it while playing holi with colors and it is a sight that you must witness once in your life or before they stop doing it anymore. The culture of UP is rich and it has some unique elements that can add up to your vacation to Barsana during holi celebration. Barsana is located near Mathura and their Lathmar holi is something that you are not going to find anywhere else. Women giggle and they have great fun while this tradition goes on each year and watching them play the lath mar holi is something that is so very amusing. It has the real vibes of fun, laughter and of course colors.
Jaipur: Holi of Jaipur is amazing. If you want a joyful and happy celebration of Holi along with some cultural events like folk dance, music, lots of colors followed by the grand feast, you must visit Jaipur. The tourism of Rajsthan creates an event on Holi at the Khasa Kothi Hotel and you as a guest or event attendee can be a part of this amazing event that is a great thing you can do on this festive season.
Punjab: In Punjab the Sikh community has their own way of celebrating Holi. They dance and play with colors and enjoy a festive meal. They also perform some martial arts on the streets and the locals are full of joy on this particular day. If you want to see the true colors of Punjab you must visit here on Holi.
Hampi: Although Holi is not very popular in the southern part of India, however Hampi is a place where you can have fun and festive vibes during this festival. Most of the hippies and foreign travelers celebrate holi with music, dance, colors and laughter. For people looking for a cool getaway during the Holi festival, Hampi can be your destination for complete joy and festivity among the strangers.
Shantiniketan: Shantiniketan is one of the oldest universities in West Bengal and on the occasion of Holi the students dress up in colorful attire and celebrate the festival with full festivities. Nobel laureate and poet, Rabindranath Tagore started celebrates Basant Utsav in Shantiniketan to revive the prehistoric tradition of the festival. It is a serene yet amazing celebration of Holi that takes place in Santiniketan and if you want to experience something unique and classy, you must celebrate Holi here.
Purulia: Purulia is a district in West Bengal and here Holi is celebrated for three days. The Basanta Utsava of Purulia starts before Holi and people celebrate it will full fun and happiness. The locals of the place sing folk songs and they dance while showcasing their local art that is superb and unique. The dance forms of Purulia include- Chau, Darbari Jhumur, and Natua. They also sing the famous Baul songs popular in West Bengal. If you want to take a dip in the culture of Indian festivals, this is the perfect place o Holi.
Udaipur: In Udaipur the festival of colors, Holi is celebrated with grand and royal celebration which is a spectacular to witness. On the occasion of Holi, The Maharaja of Mewar comes forward and welcomes the guests including the foreign tourists and there are many dignitaries to The Royal City Palace attending this elegant event. After the Maharaja comes at the event dressed up in his traditional wear, he sets the Holika Dahan on fire and people gather around it to witness the royal celebration.  Holika Dahn is a symbol of victory of good over evil. There are musicians who play the folk music and sing the songs of Rajasthani culture. The event id followed by the fireworks, royal feast and drinks.
Holi is just not the festival but a time that fills each one of us with festive vibes and celebration. This is also a time when spring is on the threshold and the winter is about to vanish. If you get a chance to witness holi from the list above, you are lucky and you are going to have complete fun.