Unknown hill stations around Delhi, must visit in These summer
Posted On April 12th, 2023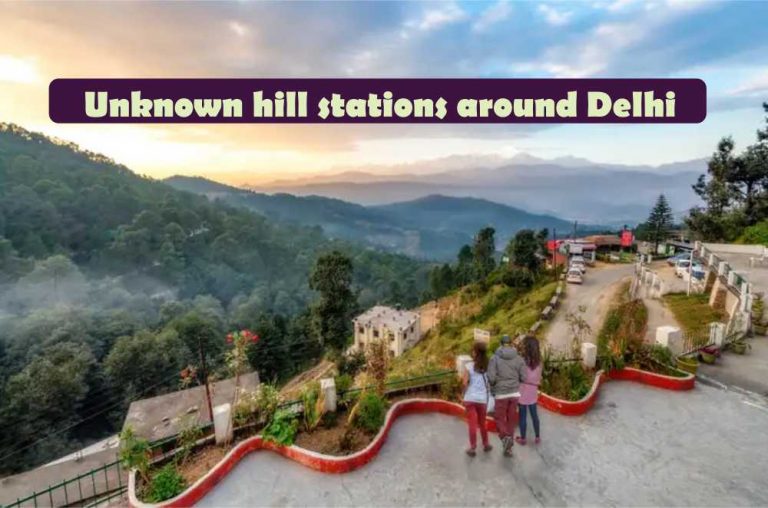 If you are planning to go to a hill station from Delhi with family or girlfriend in summer vacation, then instead of Kasaul-Dehradun-Manali, you can go to these unexplored hill stations. Where there will be less crowd and more fun, check out the best unknown hill stations near Delhi to visit in summer.
The summer season has started, in such a situation, if you also want to take a break for a few days from the burning heat of Delhi, then you can make this break better by visiting some of the hill stations with mild cold. Have made up your mind to go to hill station, but now if the name of overrated hill stations like Kasaul, Mussoorie or Nainital etc. is coming in your mind. So hold on because going to these crowded places in peak season can be very heavy for you.
That's why here are some beautiful and unexplored hill stations around Delhi where you can enjoy a very relaxing journey in low cost. That's why here are some beautiful and unexplored hill stations around Delhi where you can spend less You can enjoy a very relaxing journey.
Within a radius of about 250-500 kilometers from Delhi, there is such a unique combination of nature, greenery, rivers, mountains, waterfalls, which you have never seen anywhere. From weekend trips to week-long getaways, you can enjoy wonderful excursions and relaxing moments by car, bus, train or flight. Especially in the summer season, in view of the crowd, noise and bad weather of the city, a few day trips can be very important for you. Nature lovers must visit these beautiful and unknown hill stations near Delhi in the coming holidays, which will surely never disappoint you.
1. Kanatal
You must have heard the name of popular tourist destinations like Dehradun, Mussoorie, Nainital in the name of hill stations in Uttarakhand. However, during the peak vacation season, you will find nothing but crowds at these hill stations. In such a situation, you can plan to visit such hill stations of Uttarakhand. Kanatal, which is still left out of the eyes of many people, is one such hill station where you can enjoy the cold and nature by visiting with family or partner.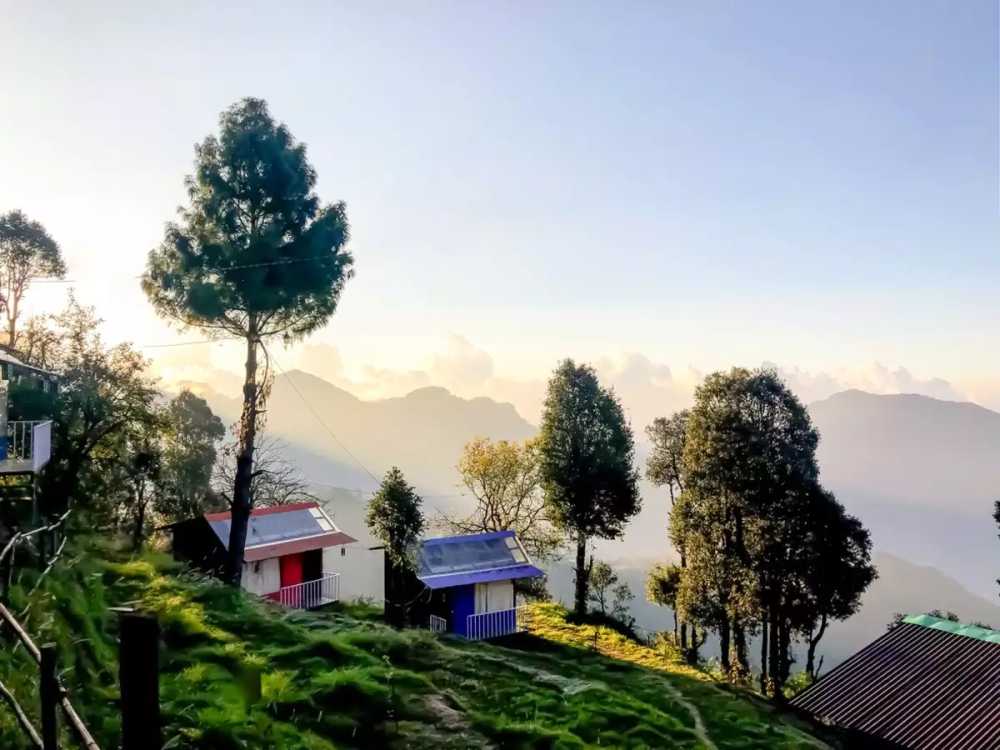 Kanatal, located at a distance of 50 km from Mussoorie, gives you a mesmerizing view of the Himalayas and Badrinath ranges. One can experience trekking, camping etc. in Kanatal.
| | |
| --- | --- |
|  Delhi To Kanatal |  7 hr 12 min (338.9 km) via NH334 |
2. Tehri
Tehri, situated at an altitude of about 1950 meters above sea level, is a very attractive hill station in Uttarakhand. Situated at the confluence of Bhagirathi and Bhilangana rivers, Tehri is a very beautiful place to visit. You can visit Tehri to spend some relaxing time in summer with family or partner.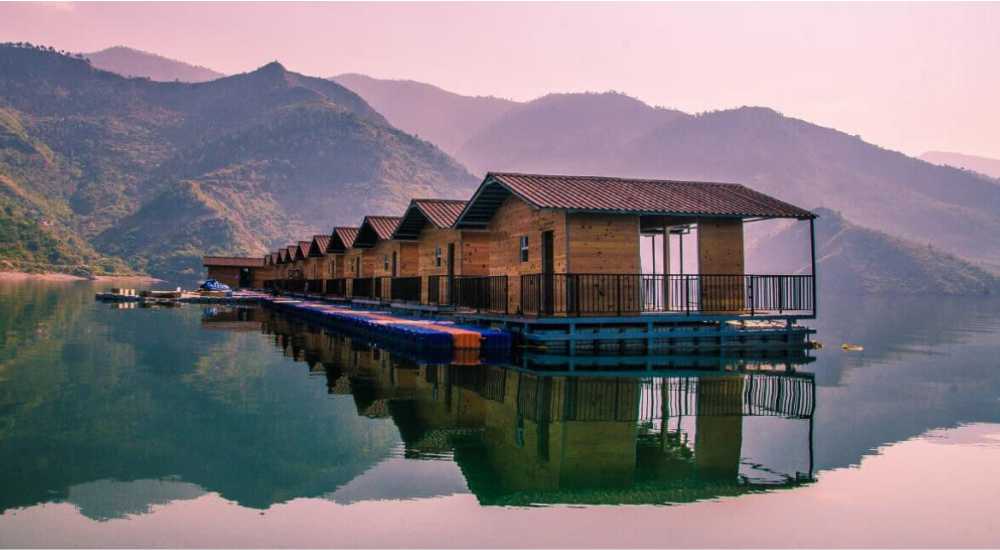 You will find many exciting things to do in Tehri, Tehri Dam, Chamba, Devprayag, trekking, river rafting, rock climbing and other water sports are some of the major attractions of Tehri.
| | |
| --- | --- |
|  Delhi To Tehri |  6 hr 59 min (335.0 km) via NH334 |
3. Kausani
This hill station with beautiful views of the mesmerizing Himalayan ranges of Kumaon and Garhwal can be the perfect location for your summer vacation. If you want to spend some good time away from the heat of Delhi, then this hill station can be the best.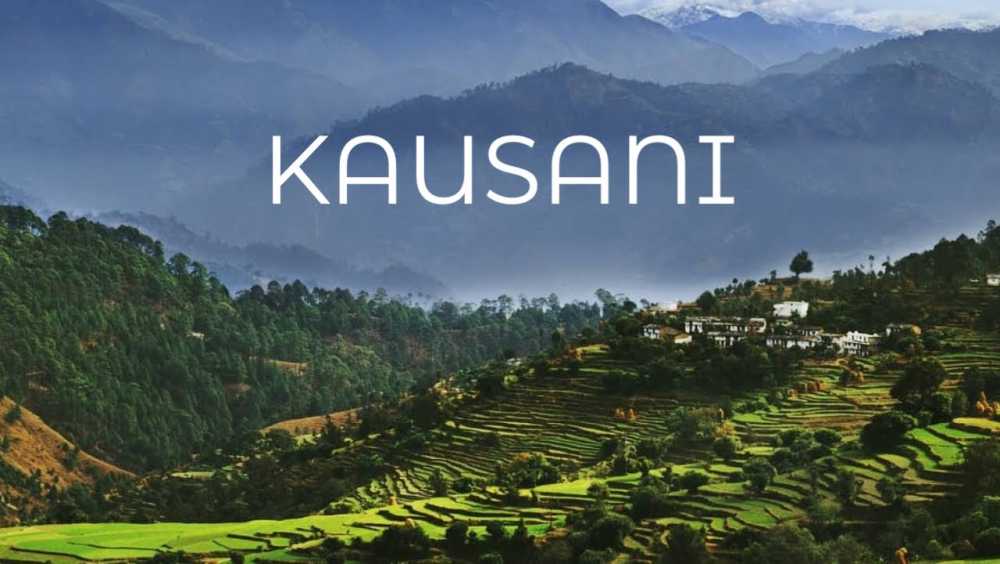 The climbing of peaks like Trishul Parvat and Nanda Gunti also starts from here. You can spend the very best quality time in Kausani.
| | |
| --- | --- |
|  Delhi To Kausani |  10 hr 32 min (435.3 km) via NH9 |
4. Arki
This beautiful village of Himachal, situated at a distance of about 328 km from Delhi, is very famous for its greenery. If you also want peace of mind, then definitely spend a few days in Arki.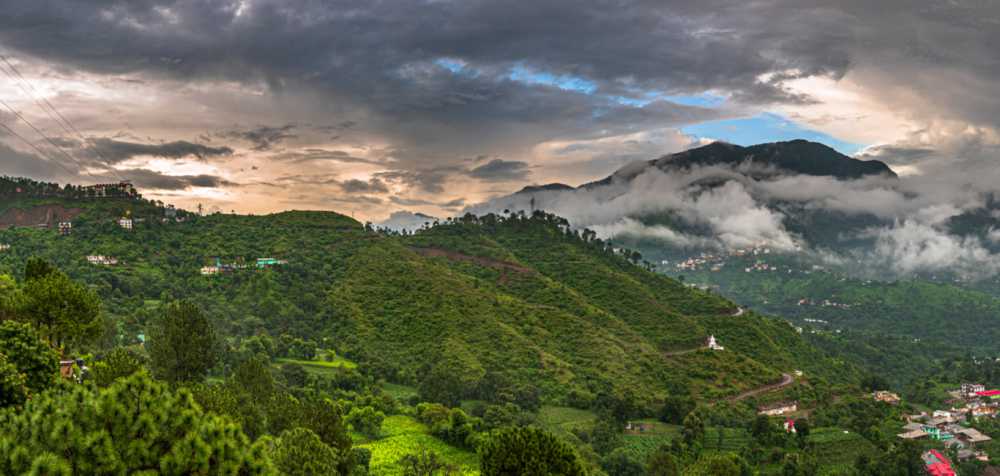 In Arki, you can enjoy exciting activities like Arki Fort, Kunihar, trekking, camping etc. During summer vacations you can go to Arki comfortably via car, bus or train. You can spend the best time in this place without crowd.
| | |
| --- | --- |
|  Delhi To Arki |  7 hr 13 min (328.0 km) via NH 44 |
Conclusion
Don't want to spend summer holidays in the crowd and noise of Shimla-Manali. So this unexplored hill station near Delhi can be a great place for you. Away from the hordes of tourists, you can enjoy the view of the beautiful Arki, Kausanim, Tehri, Kanatal amidst the serene and serene atmosphere.
---
---
STAFF'S PICKS &
Related Posts