Gift your sister a weekend package this Rakshabandhan
Posted On May 31st, 2023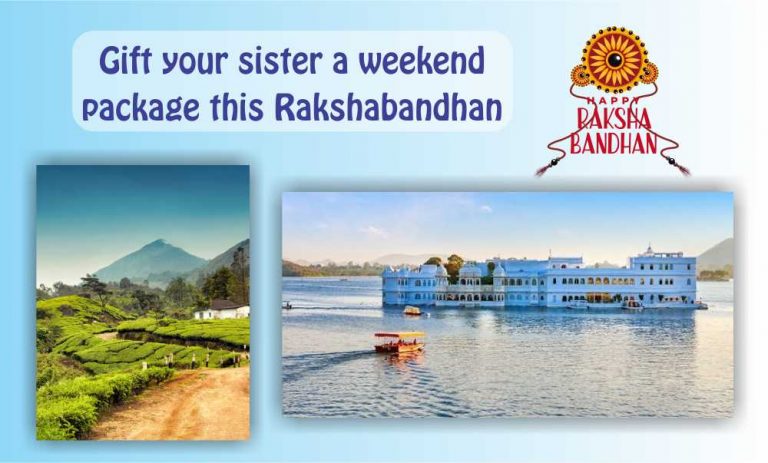 Gift your sister a weekend package this Rakshabandhan
Rakshabandhan, a cherished festival celebrating the eternal bond between brothers and sisters, calls for a gift that surpasses expectations. This Rakshabandhan, elevate the festivities by surprising your sister with a thoughtfully curated weekend package. Embark on a journey that captures the essence of this special occasion, creating lifelong memories and strengthening your sibling connection.
We have the suggestions for a weekend Rakshabandhan package for your sister. This is sure to bring smile on her face.
Top 5 tours to book for your sister
1. The Serene Beauty of Munnar
Munnar is a wonderland of undulating hills, tea plantations, and mist-shrouded valleys, set within the magnificent Western Ghats. This lovely village in Kerala offers a calm retreat and is surrounded by lush vegetation. Give your sister a weekend getaway to Munnar so she may experience breath-taking sunrises at Echo Point, wander through fragrant tea gardens, and revitalize her senses in the peaceful surroundings of nature.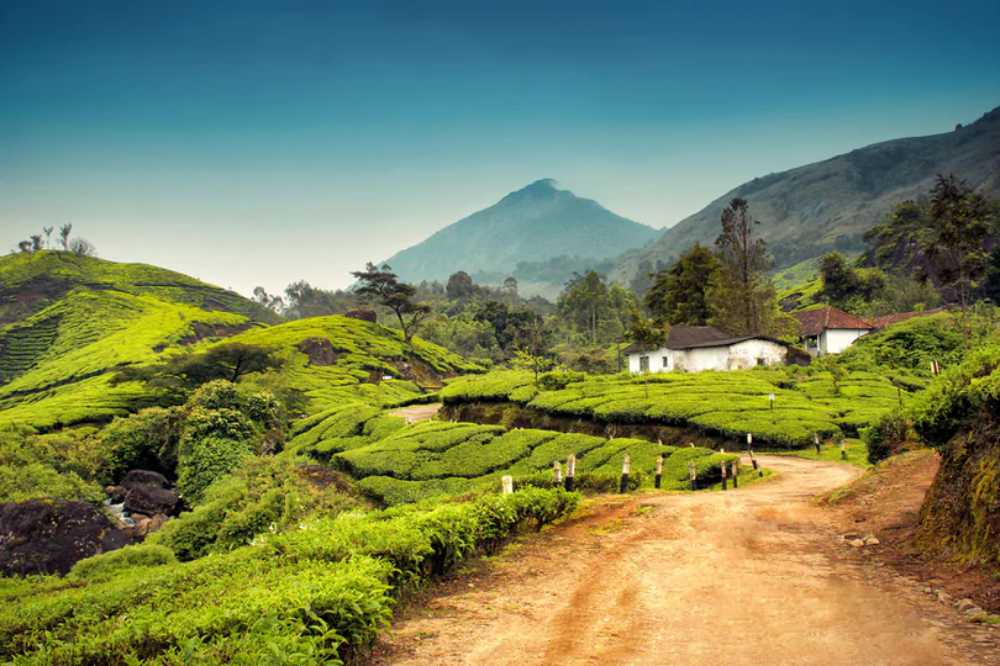 It is Famous for:
Munnar is well-known for its picturesque scenery and tea plantations.
Things to do:
Visit tea plantations and witness the tea-making process.
Enjoy breathtaking views from Echo Point and Top Station.
Explore the Eravikulam National Park and spot the endangered Nilgiri Tahr.
2. Majestic Jaipur: The Pink City
The Pink City, often known as, is a vibrant blend of grandeur, culture, and history. as a grand surprise for your sister, you're taking her to this imperial city in Rajasthan. This is one of the best Rakshabandhan surprise gift ideas. Let Jaipur's vibrant hues leave a lasting effect on your memories of Rakshabandhan as you round off the day with a tranquil view of the sun setting at Nahargarh Fort.

It is Famous for:
Jaipur is famous for its majestic palaces, vibrant culture, and rich history.
Things to do:
Explore the magnificent Amer Fort and marvel at its intricate architecture.
Visit the City Palace and witness the grandeur of the royal residence.
Shop for traditional handicrafts and jewellery at Johari Bazaar and Bapu Bazaar.
3. Cultural Extravaganza in Varanasi
Renowned as the spiritual capital of India, Varanasi is a city that encompasses ancient traditions, sacred rituals, and a mystical aura.This destination is the best weekend Rakshabandhan package. Surprise your sister with a visit to this culturally rich destination on the banks of the sacred River Ganges. Immerse yourself in the enchanting blend of devotion and mysticism that Varanasi offers.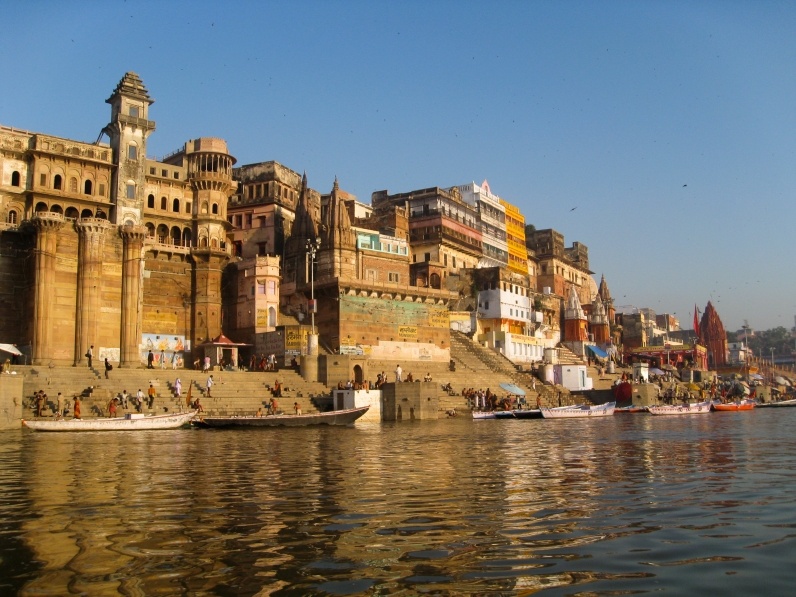 It is Famous for:
Varanasi is famous for its spiritual significance, ancient temples, and sacred rituals.
Things to do:
Experience the divine spectacle of the Ganga Aarti, where celestial flames dance to sacred melodies on the riverbank.
Drift along the mystical Ganges on a boat, as ancient ghats whisper tales of devotion and spiritual awakening.
Delve into the maze-like alleys of the old city, where hidden gems and authentic experiences await.
4. Tranquility of Udaipur: The City of Lakes
Udaipur, sometimes referred to as the Venice of the East, mesmerises tourists with its ethereal beauty and tranquil lakes. Plan a weekend holiday for your sister to this charming city in Rajasthan.Udaipur is the ideal Rakshabandhan gift because of its allure, which is derived not just from its magnificent palaces but also from its rich history, vibrant marketplaces, and friendly people.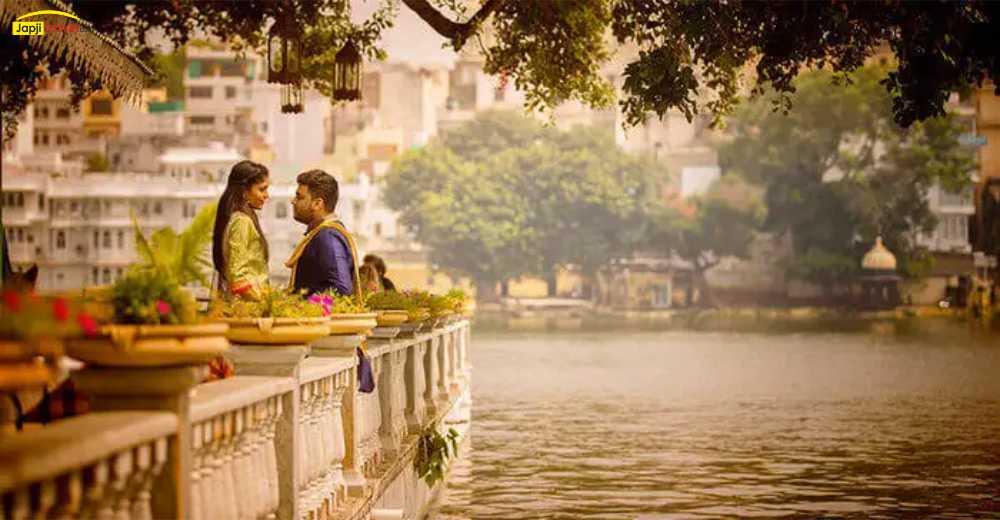 It is Famous for:
Udaipur is famous for its magnificent palaces, shimmering lakes.
Things to do:
Immerse yourself in regal opulence at the City Palace, where timeless grandeur and architectural marvels await.
Glide on the glistening waters of Lake Pichola, feeling the embrace of Udaipur's charm.
Discover the enchanting Saheliyon ki Bari, a symphony of nature's beauty with ornate fountains and ethereal pavilions.
5. Enigmatic Leh-Ladakh: Land of High Passes
Give the adventurous sister a once-in-a-lifetime trip to the enchanted region of Leh-Ladakh. This stunning location, located in India's Trans-Himalayan area, provides untainted lakes, rocky landscapes, and breathtaking mountain views. Leh-Ladakh is a great choice for an adventurous Rakshabandhan gift due to the area's distinctive combination of Tibetan and Buddhist culture, friendly residents, and stunning scenery.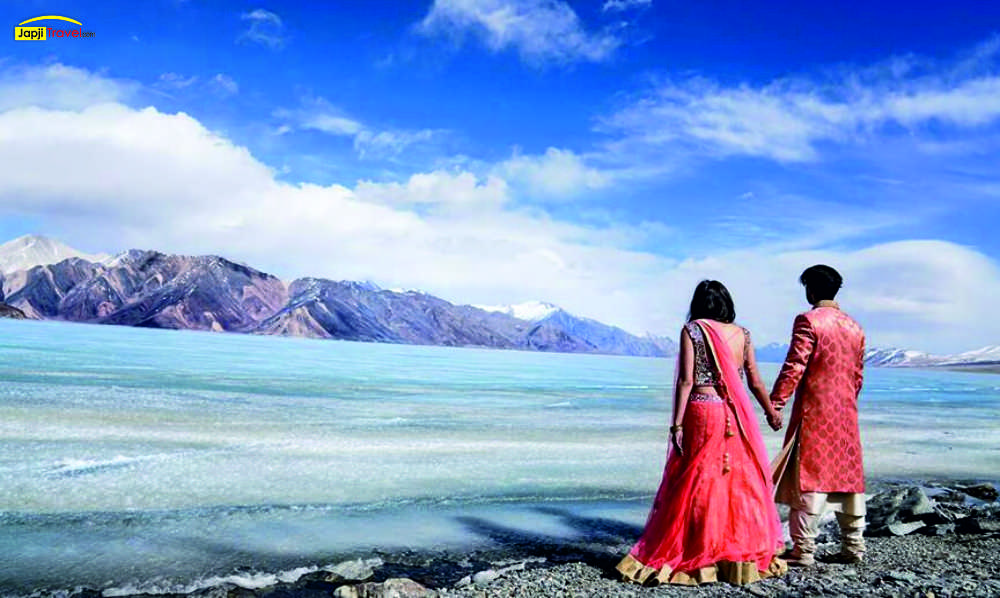 It is Famous for:
Leh Ladakh is famous for its breathtaking landscapes and adventurous experiences.
Things to do:
Embark on an epic adventure, gazing at the mesmerizing hues of Pangong Tso Lake, a surreal canvas of nature.
Immerse yourself in the serenity of ancient monasteries, where prayer flags flutter and spirituality whispers in the wind.
Indulge your adventurous spirit with thrilling experiences like river rafting, trekking through rugged terrains, and conquering majestic mountain passes.
Conclusion:
This Rakshabandhan, go beyond the ordinary and surprise your sister with a weekend Rakshabandhan package to one of India's top tourist destinations. Whether she seeks serenity, grandeur, spirituality, or adventure, these five destinations offer a perfect escape. Strengthen the bond of love with cherished memories that will last a lifetime. Happy Rakshabandhan!
FAQ's
How can I make my sister's Rakshabandhan memorable this year?


A weekend getaway to one of India's most popular tourist spots can make a thoughtful present for your sister, as was recommended in this talk. Surprise her with a special vacation to Leh-Ladakh, Munnar, Jaipur, Varanasi, or any other destination, allowing you both to forge lifelong memories and deepen your relationship.


What alternative gift suggestions do you have for Rakshabandhan to the customary ones?


Consider unconventional gifts as an alternative to traditional ones. Based on your sister's hobbies, think of giving her experiences like concert tickets, spa treatments, or a culinary lesson. Custom-made jewellery or a scrapbook of treasured memories are two examples of personalised presents that may add even more meaning to the celebration. The trick is to pick a present that both demonstrates your care and matches your sister's likes.


---
---
STAFF'S PICKS &
Related Posts