Awesome Places to Take a Solo Trip
Posted On September 4th, 2022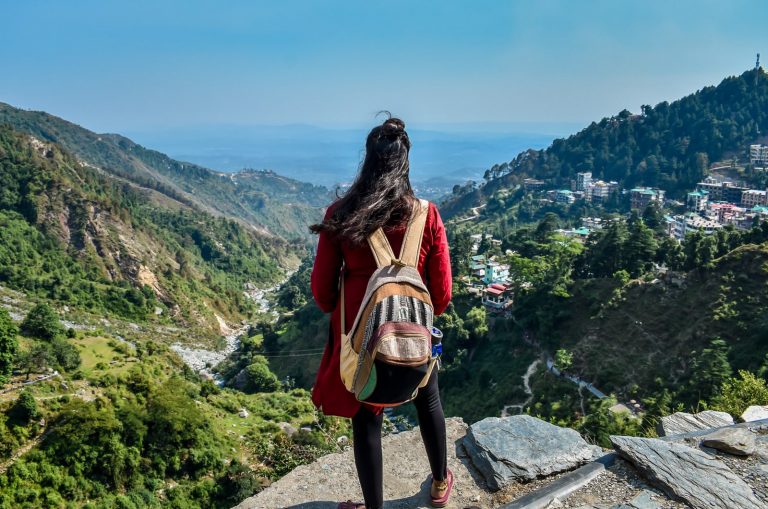 There's nothing like roaming around the globe on your own. The most romantic phase of the year can be difficult for some. Heartbreak is a real thing, and it can sometimes feel impossible to shake. One failsafe remedy is to go traveling. Setting off on solo travel can often blow away the cobwebs. It can frame the world in a new, brighter light. The world is filled with beautiful destinations waiting to mend broken hearts of all kinds.
Our pick of the awesome places to take a solo trip in the world covers everything from Caribbean charmers to the old cities of Europe, with loads of other kinds of thrills in between. You'll find plenty of it no matter what you're into. What better way to mend the pain of lost love than by mulling over your next solo holiday?
The Best Places to Travel Solo
Iceland
There are many reasons why traveling solo is way better than traveling with someone. Iceland is a place that attracts many of them. This is the best place if you want peace and time to think. The aura of this island in the North Atlantic provides the ideal backdrop. Who knows what inspiration might arrive as you see hot springs and geysers? No country does incredible solitude like Iceland. The Icelandic people also are delightfully thoughtful, meaning you're never far from a good talk.
Portugal
Portugal's most famous spots frequently pick up travel awards, and the hype is not without great reason. Lisbon is a solo traveler dream, while the beauty of Porto attracts wide-eyed adventurers from all over the world. You never know, you might meet your love there. The Algarve is more than its budget holiday places suggests. The rest of the country is loaded with stunning sights and spots.
New Zealand
New Zealand is a country that gets things perfect. For one, it takes its goodwill as one of the safest countries in the world very seriously. It means that travelers can explore with total security. But it isn't usually safety that brings individual adventurers to New Zealand. It's the stunning landscapes, buzzing towns and cities, and friendly people that make NZ the place it is. The bigger towns are travelers' paradises filled with history, culture, and booze, and the scenery in between is staggering.
Japan
Put aside the puzzling alphabet and admittedly controlled chaos of the place. Japan has been organized with solo travelers in mind. The efficiency of its transport connections is as legendary as such things can be. It allows traveler's all the time in the world to hit up the gripping cities and see out-of-this-world beauty. The Japanese are among the friendliest people in the world. The food is delicious, and the whole experience is precisely great.
Greek Island
A spot of island-hopping in Greece is almost a rite of passage for any traveler. That's why you'll meet everyone from incredible backpackers to considered veterans of the road here, each with a different story. The Greek Islands are stunning, engaging, and exciting. Not to mention packed with excellent food. Each one seems ready to capture your heart and convince you to stay forever and ever. Kefalonia and Corfu are the most famous and thus offer endless social opportunities. The serenity of Naxos and Icaria will attract more introverted explorers.
Hampi, Karnataka
A UNESCO World Heritage Site situated in Karnataka, this place is a must-visit especially if you love art and history. There are more than five hundred monuments to see here, strewn across the gorgeous backdrop of hills. So. make sure you devote enough time to this trip! There are the political, and royal center of the Vijayanagara empire, temples, and even the quarters of Muslim officers. All are in a harmonious setting, just a few miles from each other. Tungabhadra also adds to the charm of Hampi, with coracle boats and stone hills.
Udaipur, Rajasthan
This place is famously known as the City of Lakes. It is the crown jewel of Rajasthan. It is encompassed by the beautiful Aravalli Hills in all directions, making this city as lovely as it is. This 'Venice of the East has abundant natural beauty, mesmerizing temples, and breathtaking architecture. All these make it a must-visit solo destination in India. A boat ride in Lake Pichola will be enough to prove to you why Udaipur is the pride of Rajasthan.
Lombok and the Gili Islands, Indonesia
Not as busy as its more famous neighbor Bali, Lombok is gaining a sterling reputation among the Indonesian islands. There are independent travelers who want to learn to surf, snorkel or dive. Lush green paddy fields spread away to the massive Gunung Rinjani volcano with beautiful falls and hot springs. The three small but increasingly popular Gili Islands off Lombok's northwest coast are also easy to access.
Guatemala
If you're searching for famous places to travel alone in Central and South America, don't overlook Guatemala and its ancient Mayan ruins. It is inexpensive to travel, meaning you can stay for a while to learn Spanish. Many come here for thrilling activities like hiking, kayaking, and whitewater rafting. Exploring the jungle is another excellent way to roam around the country. You can also get up personal with Central America's most active volcano, the volcán de Fuego.
Kenya
This place has remarkable diverse ecosystem and reputation for the "Big Five" (elephant, black rhino, buffalo, lion, and leopard). Kenya is the best place for a safari. You can quickly join a group or arrange for a guide to take you out into the safari wilderness alone. Kenya has a good infrastructure, and it's easy to get around and find a place to live. Venture out to explore the city's burgeoning nightlife scene (though taxis between venues are recommended).
Barcelona, Spain
Busy Barcelona in the north of Spain is one of the awesome places to travel alone. Its café-lined boulevards are just perfect for people-watching. You can escape the hustle and bustle by heading out to one of the city beaches. Besides, there are several things you can do for free. In the evening you can avoid sitting and eating alone in a restaurant. Just do as the Spanish people: grazing on tapas in one of the city's fantastic bars.
New York City, USA
Explore the streets of Manhattan and the outer boroughs in New York City. Visit world-famous museum, cutting-edge art gallery, and iconic landmark. If you aren't as brave as Carrie Bradshaw and don't want to face a restaurant alone, there are plenty of gourmet food markets to eat on the hop. You could also browse a Brooklyn flea market, and people-watch in Times Square. Go rollerblading in Central Park, or take a sightseeing cruise on the Hudson.
Few Do's and Don'ts of Solo Travel
It is liberating not to constantly check in with people while traveling solo. Make sure someone has the numbers of the places you'll be accommodating at.
If you are traveling to a place where your phone might not get network and you are not sure where you'll stay, get an MTNL/BSNL sim-cards, as most sites do catch their signal.
When traveling to a cold place, always carry an extra pair of woolen socks. It can double up as mittens for when your hands start to get out.
Always have some money in your pocket. For if your luggage gets lost, you can at least get by to a safe location with some money.
When packing, keep it light as you'll only have to carry the bag like dead weight. Backpacking to colder places is great since you can re-wear the same clothes a few times without sweating.
What are the best solo tourist attractions in San Francisco?
The best tourist attractions in San Francisco are golden gate bridge, the museum of modern art, Alcatraz Island, golden gate park, etc.
Is it safe to travel solo?
Yes, it is safe to travel solo, and your safety depends upon yourself. So, you must take care of yourself properly if you plan to travel alone.
What are the famous solo destinations in India?
Goa, Rishikesh, Manali, Ladakh, pondicherry, Hampi, Kerala, Shimla, etc., are some of the famous solo destinations in India.
---
---
STAFF'S PICKS &
Related Posts