The Incredible Story Of Lucknow attraction
Posted On December 16th, 2022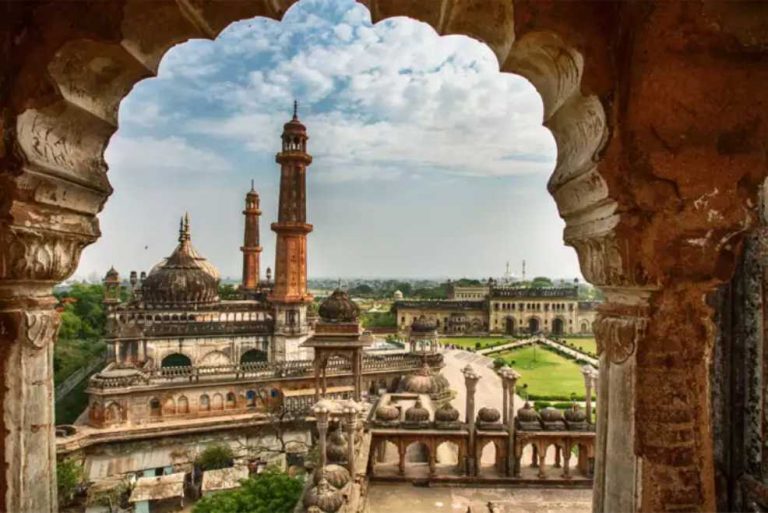 Lucknow is known as the City of Nawabs which is famous for its literature, culture and architecture. Lucknow is the capital of Uttar Pradesh and a large city, situated on the banks of the Gomti River. Lucknow is one such city which leaves a unique smile on the face of the tourists with its attractive tourist places. The city blends together everything from rich colonial history to museums to the grandeur of modern city simplicity.
If you are thinking of visiting the city of Lucknow, then definitely read this article because we are going to give you complete information about the tourist places.
Lucknow history

To understand any city, first we need to look at its history. Not much ancient history is found in Lucknow. The expansion of this city is known only after the medieval period, because in the Hindu period, Ayodhya had special importance. There is not much discussion of Lucknow. First of all, the Akbari Darwaza located in the Chowk was built during the time of Mughal Emperor Akbar. Buildings were built here even in the era of Jahangir and Shah Jahan, but the real progress of Lucknow happened during the Nawabi period.
Historical Monument Bara Imambara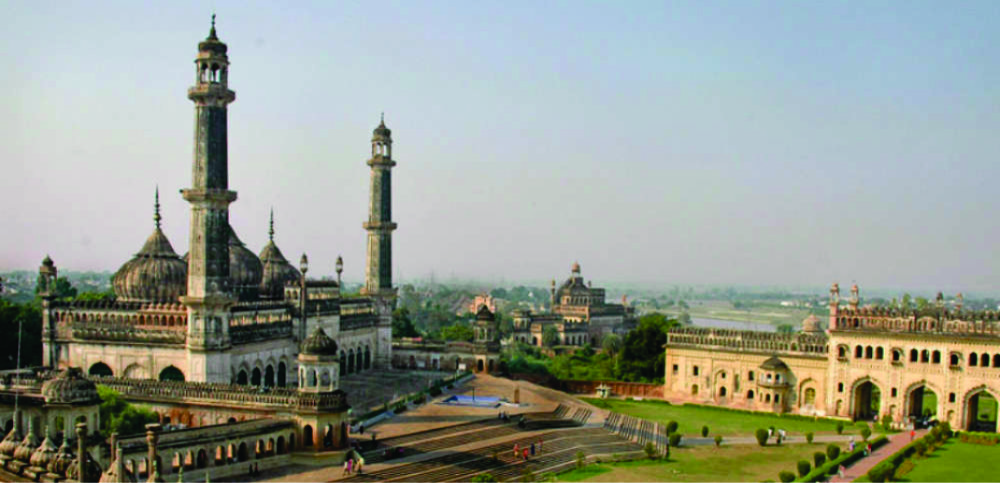 Bara Imambara is one of the most famous monuments of the city of Lucknow. Let us tell you that this monument was named after the Nawab of Lucknow who got it built, it is an important place of worship for Muslims. Numerous people travel here each year to observe the holy festival of Muharram.
Location: Lucknow, Uttar Pradesh, Husainabad Trust Road, Machchhi Bhavan,
Timings: 6:00 AM to 5:00 PM
Entry Fee: (per person) Indian Citizens Adults: INR 50 Children: INR 25 Foreigners: INR 500
Establishment: 1784
Meena Bazaar
Meena Bazaar By the way, there are many small and big markets in Lucknow, one of which is 'Janpath Market', it is also known as Meena Bazaar. Janpath Market is located in the Hazratganj area of ​​Lucknow, this place is called the heart of the city. One of Lucknow's most popular tourist destinations is Janpath Market. This market has a large number of small and large shops, which makes it highly well-liked by the local youngsters. The specialty of Lucknow, Chikan clothing, is available in this bazaar in a variety of styles. In addition, Janpath is where you may find the highest calibre jewellery. Bargaining is the biggest feature of Janpath Market, as well as you can enjoy a variety of street foods here.
Location: Lucknow, Uttar Pradesh, 214, Ground Floor,Saharaganj Mall, Shahnajaf Rd, Prem Nagar, Hazratganj, Pin Code-226001
Timings: On all days, except on Sunday, between 11:30 a.m. to 6 p.m.
Entry Fee: Not Applicable Entry free
Establishment: 1970
Lucknow Zoo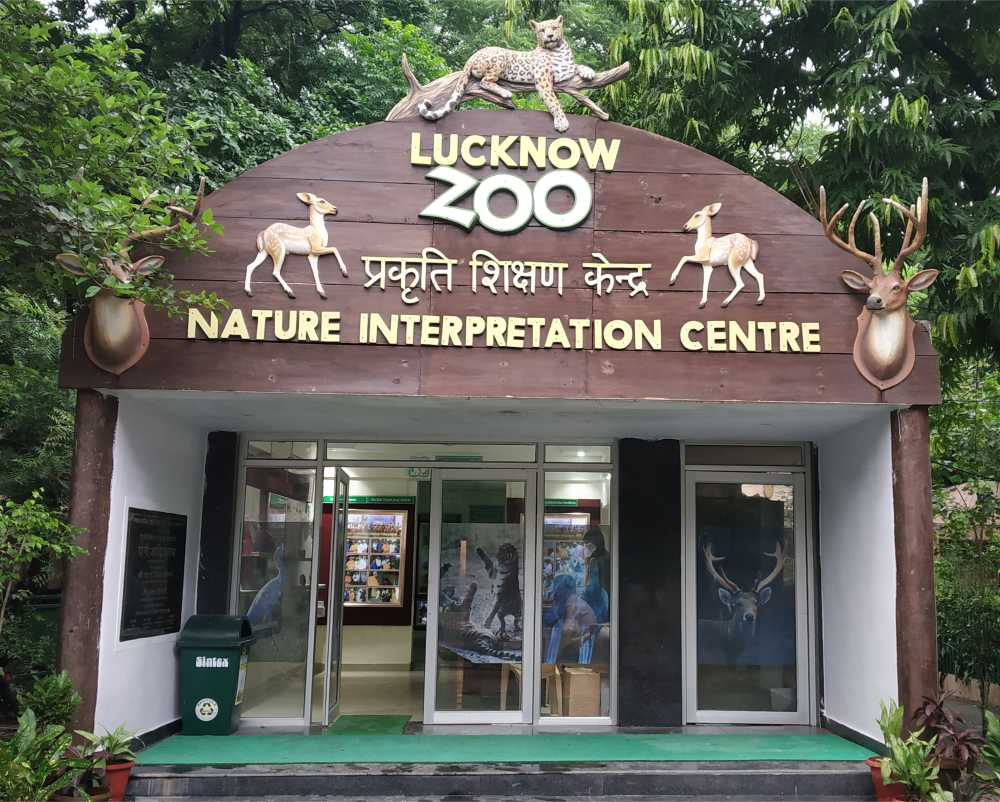 Lucknow Zoo or Nawab Wajid Ali Shah Zoological Garden  is a good place to visit located in the heart of the city and is a favorite haunt of wildlife enthusiasts. This sprawling zoo spread over an area of ​​71.6 acres was established in 1921 to commemorate the visit of His Royal Highness the Prince of Wales. The Great Pied Hornbill, White Tiger, Royal Bengal Tiger, Lion, Wolf, Golden Pheasant, and Silver Pheasant are just a few of the interesting creatures and birds that may be observed in their natural habitat at Lucknow Zoo. If you come to visit the city of Lucknow, then you must go to see the animals of this zoo of the city.
Location: Lucknow, Uttar Pradesh, Near Civil Hospital, Hazratganj, Narhi, Pin code 226001
Timings: From February to April timing is 8:30 am to 5:30 pm, May to July is 8:00 am to 6:00 pm, August to October 8:30 am to 5:30 pm, and November to January timing is 8:30 am to 5:00 pm
Entry Fee: The entry fee for children between 5 to 12 years is INR 40 per head, INR 80 per head for adults (above 12 years of age) and teachers.
Establishment: November 29, 1921
Ambedkar Memorial Park

Ambedkar Memorial Park is a major tourist destination in Lucknow which was built in the memory of Bhimrao Ambedkar Kanshi Ram and others like him who dedicated their lives for equality and human justice. One of the nicest locations to visit in Lucknow is this park, which cost seven billion rupees to build.
Location: Lucknow, Uttar Pradesh,Gomti Nagar, Vipul Khand 2, Vipul Khand, Vipul Khand 3, Pin Code-226010
Timings: 11:00 am to 09:00 pm all days in week
Entry Fee: Rs 10
Establishment: 14 April 2008
Dilkusha Kothi

Dilkusha Kothi was earlier a hunting lodge which was converted into a summer palace. The palace, built in 1800 by Major Gore in the Baroque style, suffered major impacts during the First War of Independence, and because of this only a few of its towers and walls are in good condition.
Location: Lucknow, UP, Neil Lines, Bibiapur Marg, Cantonment, Pin Code -226002
Timings: 8:00 am – 6:00 pm all days in week
Entry Fee: Rs 5 per person for Indians Rs 100 per person for Foreign Tourists
Establishment: 1800
Firangi Mahal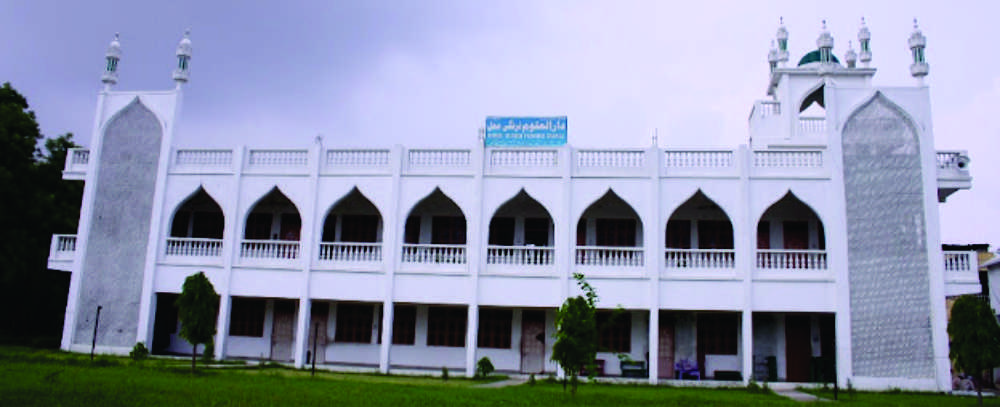 Destinations in Lucknow Firangi Mahal was once owned by French merchant Neel but was changed into a national treasury by royal edict. which Aurangzeb's advisor and his brother ultimately converted into an Islamic school.
Location: Lucknow, Uttar Pradesh, Hind Nagar, Sector C1, LDA Colony, Pin Code – 226012
Timings: 9:00 am – 6:00 pm all days in week
Entry Fee: Not Entry fee
Establishment: Between the 1550s and the 1690s
British residency

British Residency A place in Lucknow where many British took refuge during the Revolt of 1857. This fort has now turned into ruins. The graveyard here has the graves of hundreds of Englishmen who died during the siege.
Location: Lucknow, Uttar Pradesh,Mahatma Gandhi Marg, Deep Manak Nagar, Qaiserbagh, Qaiserbagh, Pin Code-226001, India
Timings: 10:00 am to 05:00 pm all days in week
Entry Fee: 15 per Indian , 200 per Foreigners.
Establishment: Circa 1805
India's tallest clock tower Hussainabad Clock Tower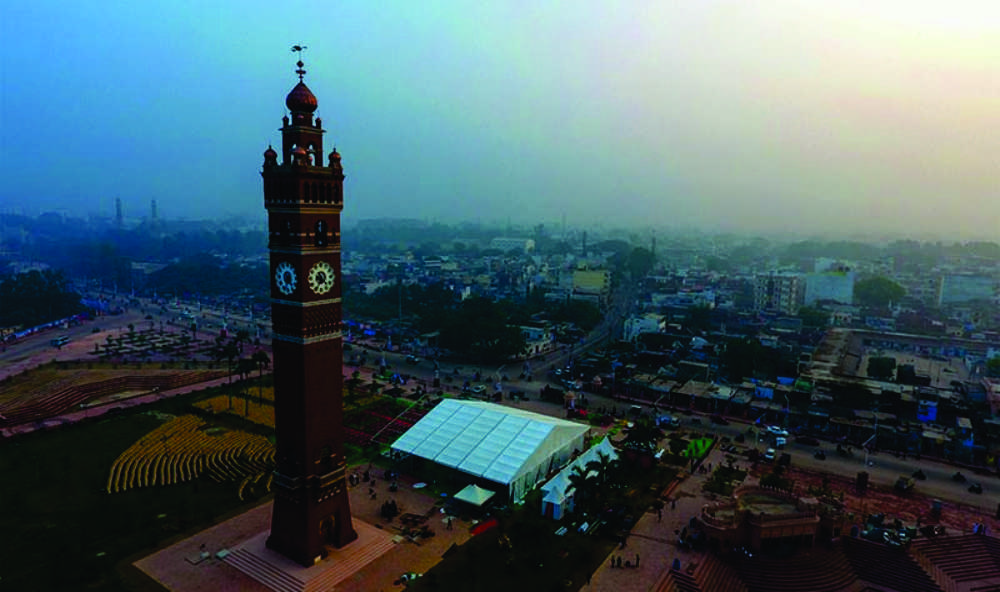 Hussainabad Clock Tower was built in 1881 and since then it is the tallest clock tower in India which is 67 meters high, which displays Victorian-Gothic splendor with a 14 feet long pendulum and has a 12 petal flower shaped clock tower. There is a dial.
Location: Lucknow, Uttar Pradesh, Opposite Clock Tower, Husainabad, Pin Code – 226003
Timings: All Time All days
Entry Fee: Not Applicable
Establishment: 1881
Fun Republic Mall

Fun Republic Mall is a good place to visit in Lucknow which is quite popular and one of the biggest malls in the city. The mall here is filled with fun activities, play area, food stalls, clothing store, cosmetic store and many big brand outlets.
Location: Lucknow, Uttar Pradesh Lohia Path, Nehru Enclave, Gomti Nagar, Pin Code- 226010
Timings: 10:30am–10:30pm
Entry Fee: Not Applicable
Establishment: 19 August 2012
Marine Drive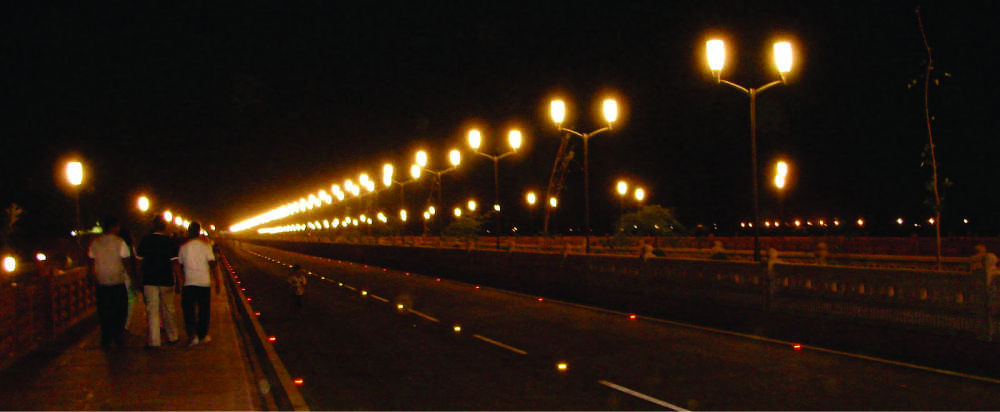 A street in Lucknow is named after the Marines of Mumbai, Marine Drive, a spectacular stretch of road along the Gomti River in Lucknow. This place is one of the best places to visit in Lucknow which is quite popular as a hangout place especially among the youth.
Location: Lucknow, Uttar Pradesh, Marine Drive is situated in Gomti Nagar area, Pin Code -226010
Timings: 24 hours a day
Entry Fee: Not applicable
Establishment: 28-May-2022
Anandi Water Park

Anandi Water Park is a good place to have fun in the city of Lucknow which is one of the largest water falls in the northern region. This park is situated on the outskirts of Lucknow on Faizabad road which is full of recreational activities like water swings, swimming, bathing. In this water park, there are also plenty of activities for children.
Location: Lucknow, Uttar Pradesh, Canal Road, Faizabad Rd, beside Indra Canal, Pin Code 226028
Timings: Monday to Saturday 10am to 6 pm Sunday 9 am to 6 pm
Entry Fee: ₹800 and ₹1000 (Saturday to Sunday), including GST.
Establishment: 01 December, 2000
JAMA Masjid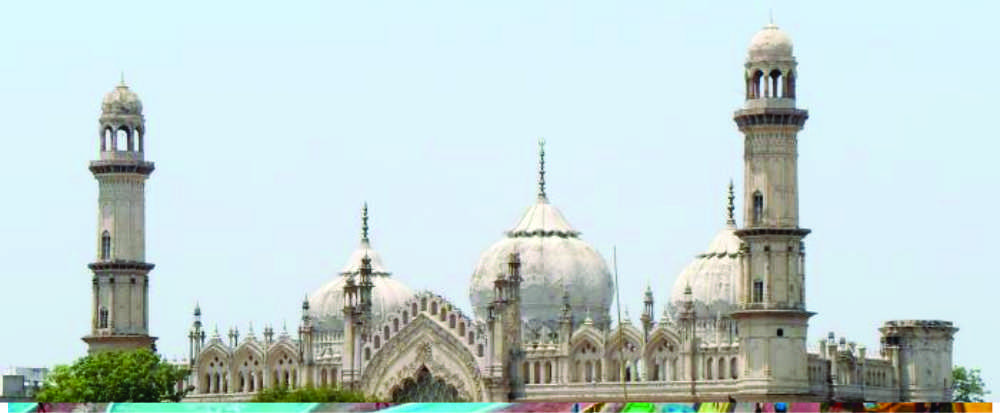 Jama Masjid is a Muslim mosque located in Hussainabad Tehsilganj of Lucknow city, which was built by Raja Mohammad Ali Shah Bahadur. This mosque was constructed over the Jama Masjid of Delhi on a tall, square platform.
Location: Lucknow, Uttar Pradesh, Highway 51, ketra, Daulatganj, Imambara Rd, Pin Code-226003
Timings: 10am to 9pm
Entry Fee: Not applicable Free
Establishment: 1839
FAQ's
Why is Lucknow so unique?
Lucknow, which still boasts two opulent tombs and a feast of British Raj architecture, served as the political and cultural centre of the Nawabs of Avadh (Oudh).
In Lucknow, where can I go for the day?
·         Bara Imambara.
·         Rumi Darwaza.
·         Husainabad Clock Tower.
·         Satkhanda.
·         Chota Imambara.
·         Chattar Manzil.
·  Ambedkar Memorial Park

---
---
STAFF'S PICKS &
Related Posts