Best street food in Delhi you must try
Posted On December 3rd, 2022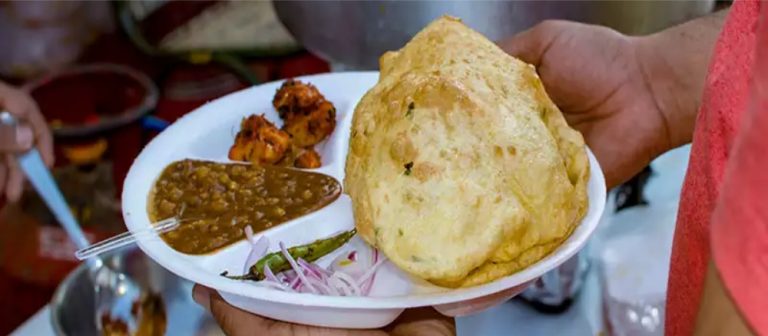 There's no doubt that Delhi loves its street food, whether it's the spicily tangy golgappas or the butter-dripping paranthas! There is such a passion for the best street food in Delhi that it is impossible to find a street without a bustling hawker or street vendor. Delhi deserves praise for having the best dhabas and roadside vendors, which tourists travel from all over the world to sample. If you think Delhi's street food solely consists of chaats, you couldn't be more mistaken. The city is home to numerous excellent eateries that serve Delhi chaat. But that's only the beginning. You can find practically any food cuisine in this city because it is diverse.
Best street food in Delhi you cannot miss
Here is a unique street food guide for you from Delhi! The best street food in Delhi, East Delhi, Old Delhi, and any other type of street food you can imagine are all included in the list. Try Delhi's favorite foods to release your inner food lover.
Chole Bhature: One true love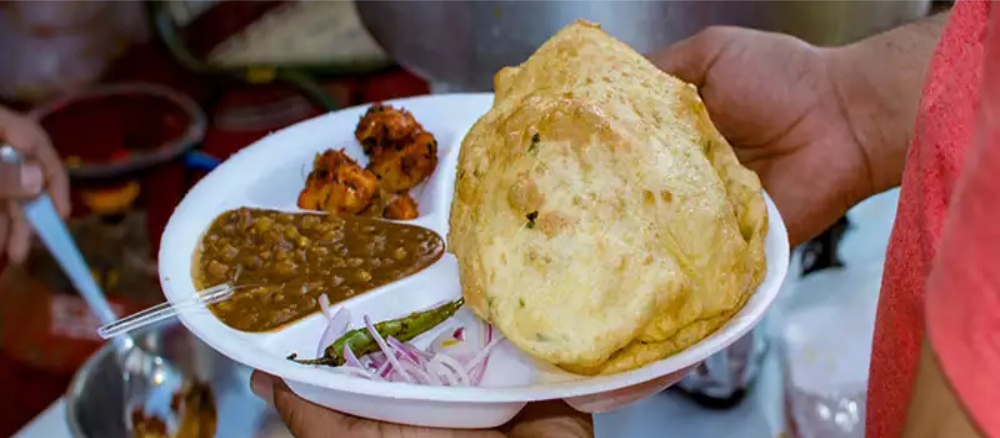 We assure you that Delhi is the only place to get the best chole bhature. Every foodie should taste it because it is the best street food in Delhi. The best street food in South Delhi is fluffy bhature, prepared with additional care and less soda. You must try delicious foods like Aloo Bhature or even plain bhatures; they sound delicious.
Rolls: All-time favorite

Each Roll wala in Delhi uses a unique ingredient to make this delectable deliciousness. It is the ideal go-to snack, and Delhi has many great rolls available from food trucks. The Delhi version of these rolls will keep you on your toes wherever you try them.
Kulfi: Sweeten your taste buds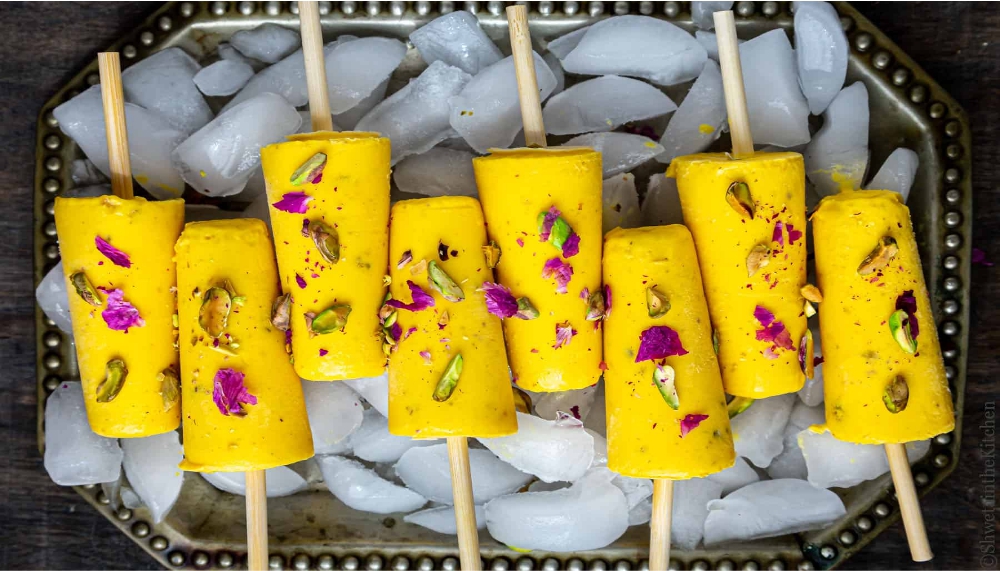 If you have a sweet craving, Delhi's street food offers a wide variety of selections. The tastiest, sweet dish available on the capital's streets is kulfi. The dish would be ideal on a hot summer day because it is chilled and flavorful. Your classic dessert will have a regal touch from the sprinkled dry fruits on top. This sweet-savory dish will appeal to dessert lovers. The thick consistency of caramelized milk and the grains of crushed dry fruit are currently at the top of my list of cold sweets. Kulfi is one of the best street food in Delhi.
Kebabs for Nawabs

The kebabs in Delhi are the city's best street fare. From Kakori to Galouti to Shami Kebab, Delhi offers a wide selection of kebabs. The taste and spices in these kebabs will make you think of the Nawabs. The juiciest and tastiest non-vegetarian street cuisine in Delhi is this. Kebabs are the most widely consumed among the other best street food in Delhi. Every type of kebab, including Galaoti, Shami, and Reshmi kebabs, can be found on the streets of Delhi. The flavorful spices and tender meat will tease your taste buds. Additionally, you'll want more of them. Remember to request hot chutney to enhance the flavor of your kebabs.
Jain chawal wale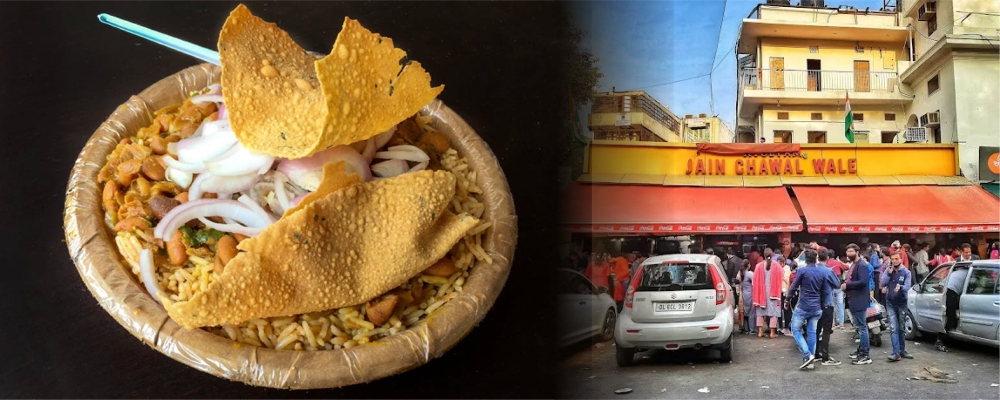 This location, in the center of Delhi, is a life-saving facility for all Delhi residents. This restaurant is best known for its delectable North Indian cuisine. It serves various dishes, including the well-known Rajma Chawal, Shahi Paneer Chawal, Soya Masala, Kadhi Chawal, Tawa Paratha, and Gobhi Parantha. You must have enjoyed some of the deliciousness from here; if not, you must visit immediately. The restaurant only serves vegetarian fare, but you won't miss that chicken leg after a full meal.
Fateh ki Kachori

One of the top contenders for what defines Delhi as Dilli is its street food. The Kachori Sabji is the star dish and is only second to the Rajasthani Dal Kachori in popularity. For street vendors, shoppers, and many others in Delhi, this quick specialty dish of broken Kachori, topped with Aloo Sabji (curry) and Mint Chutney, is a beloved snack. As legendary as they come, Fateh Ki Kachori has nearly carved itself as the best street food in Delhi. The crispy Kachori on this delicious plate is topped with chole and adorned with lemon, ginger, onions, coriander, and imli chutney. The ideal balance of sweet and sour snacks!
Aslam Chicken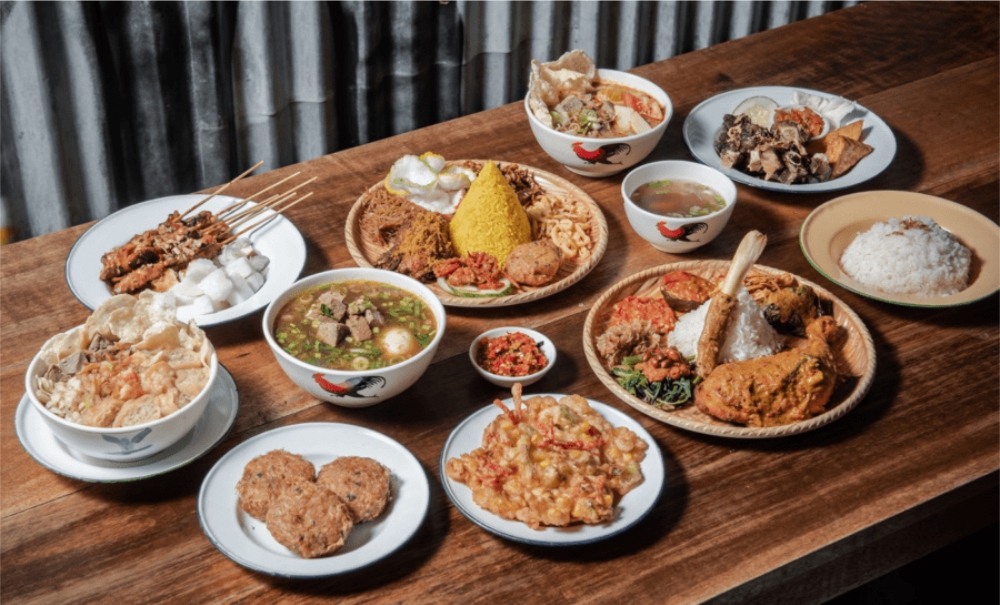 When it comes to Butter Wala Chicken, Aslam Chicken certainly needs no introduction at all. Grilled to perfection and covered in flavorful spices before being coated in butter and a special masala. Try the Butter Fish, Tangdi Chicken, Chicken Kebab, or Buttery Chicken with Roomali Roti. Butter Chicken lovers, unite! Aslam's Butter Chicken, which they make with a tonne of butter, cream, and a unique spice blend, is well known throughout the city.
Momos for all season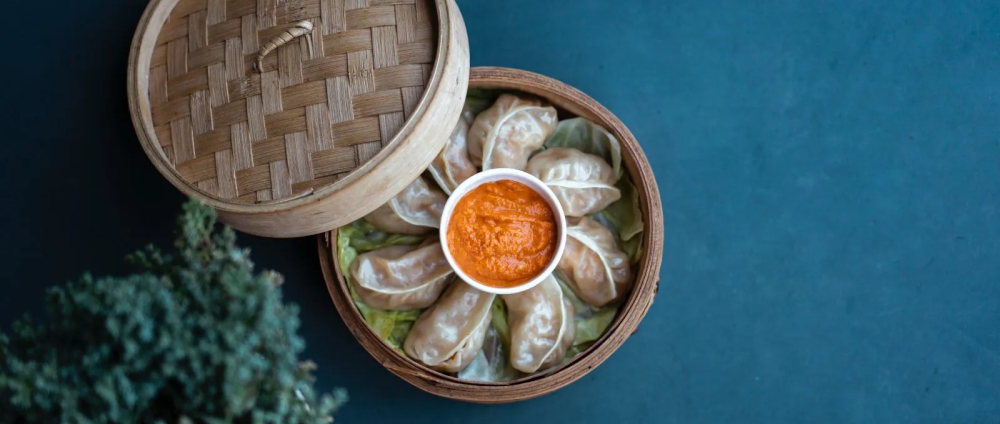 This stand, well-known for providing momos in the street, will come to your aid if you get hungry after a shopping binge at the Central Market! They serve steamed momos in chicken, paneer, and vegetarian and vegan variations, among other delectable choices. Thus, you must also try the Vegetable Spring Roll, Chinese Platter, and Honey Chilli Potatoes while you're here. A plate of momos from this place will revive the genuine Northeastern flavor if you're sick of the typical Tandoori and Afghani Momos in Delhi (neither of which is intended as an insult).
Tom Uncle Maggi point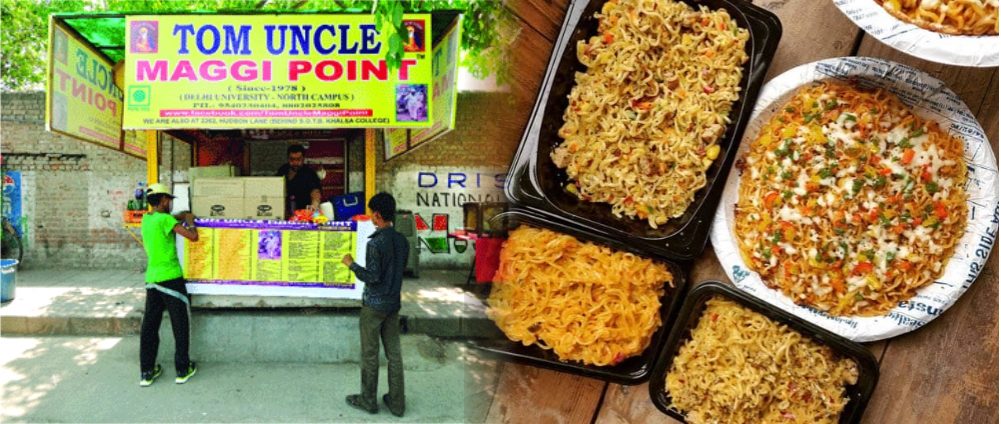 You don't need an introduction to this tiny adda near North Campus if you are a student or DU alumnus. College students frequent this small stand because it serves up more than 50 different flavors of Maggi, all of which seem delicious! Additionally, they offer chaat and various pasta options that satisfy your hunger! Therefore, stop by this tiny stall if you want to try the best street food in Delhi.
Daulat ki Chaat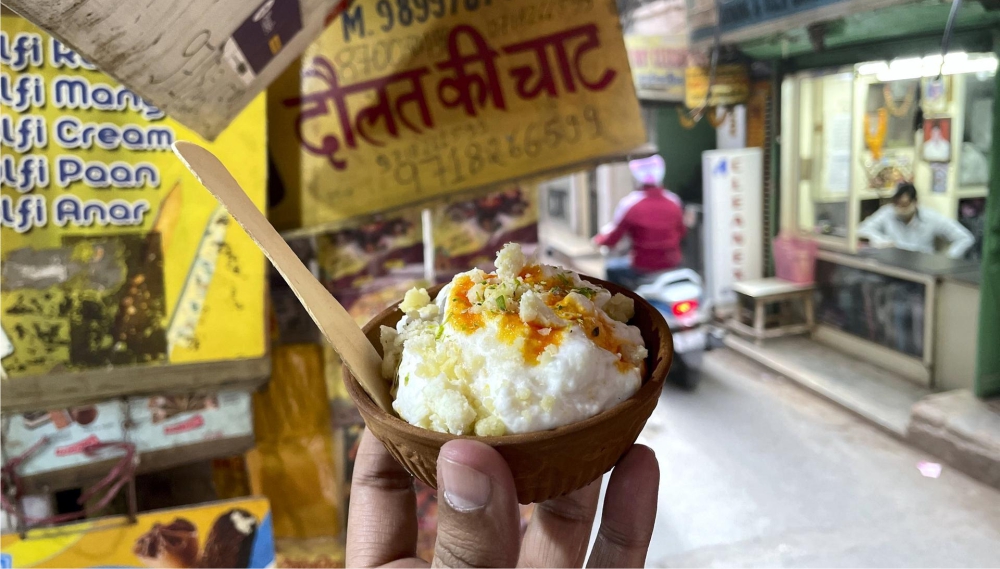 You must go to this eatery, which is well-recognized for serving Daulat Ki Chaat, a well-known winter treat! If you didn't know, Chandni Chowk's streets only have Daulat Ki Chaat during the winter, which is delicious and melts on your tongue practically instantaneously. Decadent Kulfi variations and ice creams are also available here and are worth trying. One of Delhi's most different and tasty dishes is this one. Similar to a creamy souffle with some dry nuts loaded on top, Daulat ki chaat. When you saw the term "chaat," we knew this was not what you had in mind. It is an exclusive Chandni Chowk dish that is cold and delicious.
FAQ's
Is it safe to eat street food?
Yes, it is safe to eat street food if it is prepared in hygienic way.
Where should I try chole bhature in Delhi?
You can try chole bhature in Chandini Chowk, Lajpat Nagar, and Connaught Place.
---
---
STAFF'S PICKS &
Related Posts