Popular Cafes in Delhi to Explore
Posted On November 15th, 2022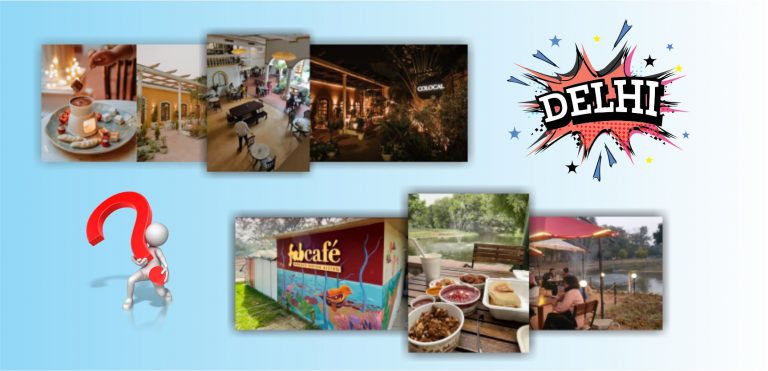 Whenever we hear "Delhi," the first thing which comes to mind is "Food." The taste one gets in Delhi is unmatchable in the entire country. Anyone who loves food will love Delhi. Food and Delhi go hand in hand. The unique thing about Delhi food is the variety it has in store to offer. One can easily access good food and authentic taste from any corner of the country in just one union territory, Delhi. A dream come true for foodies from all over the world, Delhi has every imaginable food collection. Whether choosing your favorite chicken recipes from Jama Masjid, savoring the detectable Dahi Bhalle from Chandni Chowk, or trying out new and different styles of food in a cafe, eating in Delhi is a mind-blowing experience.
Speaking of Cafes, Delhi has plenty of them. Nowadays, café culture is in high demand. Youngsters today like to hang out in cafes and love spending time and money. Wondering which are some of the popular cafes in Delhi to explore? Check these out.
10 Popular Cafes in Delhi to Explore
Colocal Café, Chhatarpur

Colocal Café is Bean to the bar, Indian single-origin hand-crafted chocolate makers with unique flavors and enchanting experiences. At Colocal, they take you through the entire process, from sourcing the bean to creating the bar. Each cacao pod is hand-harvested, plucked, sorted, dried, and fermented before it is brought to the Chocolate factory for the next steps. It is one of the most popular cafés in Delhi to explore.
Location: Infonauts, Shed No, 23 B, SSN Marg, Chhatarpur, New Delhi, Delhi 110074
Highlights: Aesthetic Interiors, Portion Size, is Big, Ambience is Delightful, Staff very Polite, Amazing Vibe, Best Staff.
Cost For Two: INR 1,000 for two (approx.)
Timings: 8 am – 10:30 pm
Zomato Rating: 4.5
Must-Try Cuisine: Tortellini Pasta, Marshmallow, Fondue, Garden Salad, Iced Mocha, Hot Chocolate
Nukkad café, SDA Market

With a mesmerizing ambiance fuelled by beautiful wooden furniture, hanging light bulbs, quirky graffiti, excellent outdoor seating, and live musical performances, this cafe is a cute delight in the market. The place is perfect for a friend's hangout, a romantic date, or a casual outing. Try their Kala Khatta Banta, Keema Pav, Dahi Ke Kebab, and Mutton Roghan Josh. It surely is a must-visit café in Delhi.
Location: SDA Market
Highlights: Live Sufi Music, Ambiance and Music, Romantic Place, Beautiful Lighting, Soulful Music, Live Singing
Cost For Two: ₹1,200
Timings: 11:30am – 12:30am
Zomato Rating:4.2
Must-Try Cuisine: Ganne Ka Juice, Pan Mojito, Mutton Galouti Kabab, Tadka Maggi, Butter Maggi, Beer Cocktail
Jamun Café, Lodhi Colony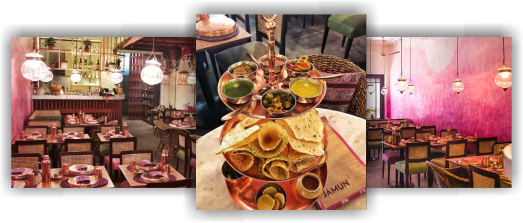 Jamun, nestled in the luxurious confines of Lodhi Colony, South Delhi, is a popular café in Delhi to explore. Everything about this place oozes class and sophistication, from uniquely prepared food to gorgeously done interiors. The modish and pleasing vibe will enthrall you as you enter the restaurant. The place will transport you to a Southern India verandah-style bistro with huge arched windows, terracotta-tiled canopy, knotted cane furniture, and vines of gorgeous bougainvillea adorning the walls.
Location: Lodhi Colony, New Delhi.
Highlights: Pretty Place, Relaxed Atmosphere, Good for Large Groups, Family Place, Authenticity
Cost For Two: ₹1,500
Timings: 12noon – 11:30pm
Zomato Rating: 4.4
Must-Try Cuisine: Aloo Tikki, Dahi Gol Gappa, Jamun Kulfi, Mutton Ghee Roast, Ghee Rice, Tandoori Tikka
Ama Café, Majnu Ka Tila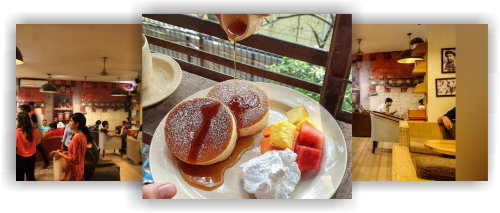 It doesn't come as a surprise considering the number of love people have for Momos! Majnu Ka Tila (MKT) is located near Delhi University and is mainly thronged by students, foreigners, and locals searching for quaint cafes to talk over traditional Tibetan delicacies. Since Tibetans run most cafes and restaurants here, you are definitely in for an authentic treat of momo, thukpa, and lots more. So, if you are searching for lesser-known little gems in the food capital, visit here.
Location: Majnu Ka Tilla, New Delhi
Highlights: Continental, Pizza, Burger, Dessert
Cost For Two: ₹800
Timings: 8 am – 9 pm
Zomato Rating: 4.6
Must-Try Cuisine: Pancakes and Maple Syrup, Pancake Breakfast, Choco Walnut Brownie, Banana Muffin, Apple Cinnamon Cake, Coffee Espresso
United Coffee House, Connaught Place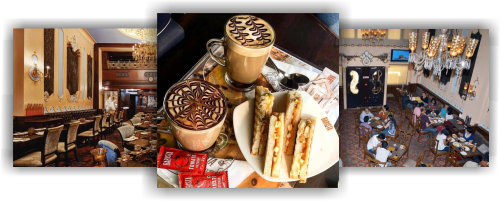 Several cafes in Delhi NCR still carry on its classic vibe and enchant the diners with a glimpse into the era gone by. 'United Coffee House' is doing exactly that. It had maintained its original décor the way it was in 1942 when it opened its doors for the first time. Sprawled on the ground floor level in Connaught Place, New Delhi, this famous coffee house is a popular café in Delhi to explore. It still has a massive base of longstanding patrons coming in religiously for their coffee fix.
Location: Connaught Place, New Delhi
Highlights: Royal Ambience, Family Favorite, Vintage Decor, Sophisticated, Highly Recommended, Elegant Ambience
Cost For Two: ₹ 2100
Timings: 12:00 PM – 10:30 PM
Zomato Rating: 4.4
Must-Try Cuisine: Lamb Kebab Platter, Badshahi Kofta, Chicken Ala Keiv, Lahori Meat, Kala Jaam, Cona Coffee
Fab cafe By the Lake, Nizamuddin

Fab cafe is a Healthy Gourmet Dining with regionally inspired comfort food. It's an eclectic and vibrant contemporary India-inspired ethos that draws on the best of nature. The ever-evolving menu consists of innovative dishes made using local and organic produce. Fab cafe focuses on serving fresh, simple, and nutritious food.
Location: Nizamuddin, New Delhi
Highlights: North Indian, Fast Food, Tea, Coffee, Beverages
Cost For Two: ₹450
Timings: 7 am – 10 pm
Zomato Rating: 3.9
Must-Try Cuisine: Momos, Drinks, Cake, Biryani
Blue Tokai Coffee Roasters, Saket

It's a beautiful and calm place to enjoy coffee while working or reading. The ambiance is quiet and peaceful. And it's a cozy place to hang out with friends and special ones. All these make it a popular café in Delhi to explore.
Location: Champa Gali, New Delhi
Highlights: Coffee, Bakery, Beverages
Timings: 7:30 am – 9:00 pm
Must-Try Cuisine: Coconut Mocha, Gourmet Coffee, Flat White Coffee, Cappuccino Coffee, Quiche, Carrot Cake
Sly Granny, Khan Market

There is plenty to see here at the buzzy lower level without feeling stuffy, while the upper level houses the bar and a loungey intimacy. This cafe is a product of Azure Hospitality, whose trailblazing Mamagoto, on the same street, carved out a new segment many years ago. Sly Granny promises exciting cocktails like the 'Chase & Status' (coconut-fat washed whiskey sour) once the bar is operational.
Location: Khan Market, Central Delhi
Highlights: Continental, European, American, Italian, Mexican, Salad, Beverages
Cost For Two: ₹ 2000
Timings: 12:00 PM – 10:30 PM
Zomato Rating: 4.5
Must-Try Cuisine: Biscuits and Gravy, Barley Salad, Tamarind Chicken, Lamb Bolognaise, Apple Crumble, Eggs Benedict
Latitude 28, Khan Market

Latitude 28 is a beautiful café for social gatherings. It is in Khan Market, New Delhi, and can be easily accessed by the Khan Market metro station. It has indoor and outdoor seating arrangements with decor and interiors. This indeed is a popular café in Delhi to explore.
Location: Khan Market, New Delhi
Highlights: Italian, Continental
Cost For Two: ₹2,000
Timings: 11:30 am – 12midnight
Zomato Rating:4.0
Must-Try Cuisine: Wine, Salads, Desserts, Coffee, Drinks, Chicken
The Blue Door Café, Khan Market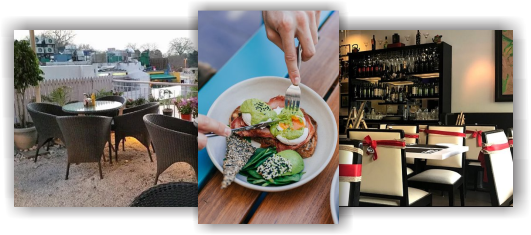 The Blue Door Cafe is a one-stop destination for all your cravings for Italian, European, and French cuisine and promises to take you on a flavourful ride. The courteous staff works round the clock to ensure you get a soothing experience. The fantastic rooftop is in line with the unique ambiance. In addition to the list are a Coffee section and an exotic collection of signature drinks. The Blue Door Cafe is in Khan Market, and the nearest landmark is Passage Art Gallery.
Location: Khan Market, New Delhi
Highlights: Continental, European, Italian, Desserts, Beverages
Cost For Two: ₹1,700
Timings: 7:30 am – 11:30 pm
Zomato Rating: 4.0
Must-Try Cuisine: Nutella Crepe, Eggs Benedict, Crepes, Calamari, Garlic Bread with Cheese, French Toast
FAQs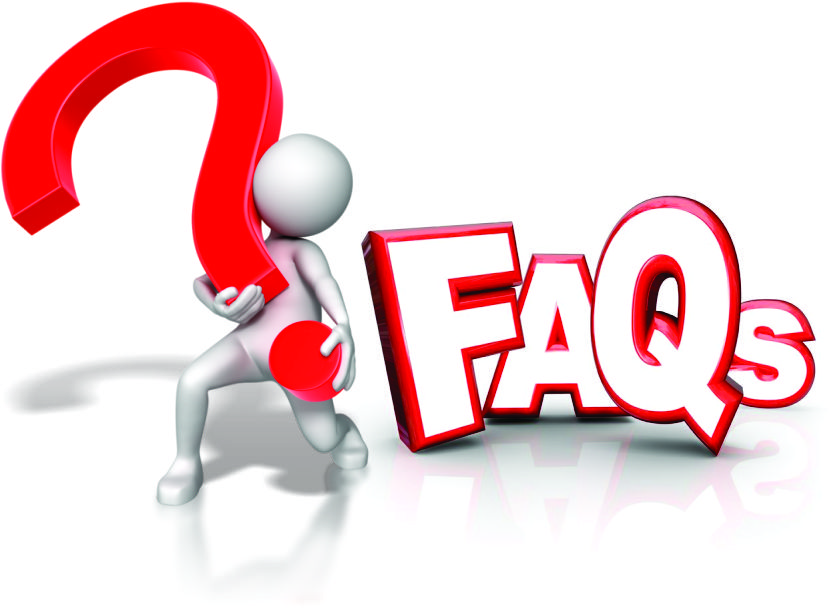 Which are the best cafes in Gurgaon?
Some of the best cafes in Gurgaon are Tangy House, Big chill café, Café soul garden, etc.
Which are the best cafes in Delhi with outdoor settings?
Olive Bar & Kitchen, Unplugged courtyard, Diggin, Fifth Avenue Bakery & Café, etc., are some of the best outdoor cafes in Delhi.
---
---
STAFF'S PICKS &
Related Posts