10 Best Hill Stations in North India
Posted On July 15th, 2021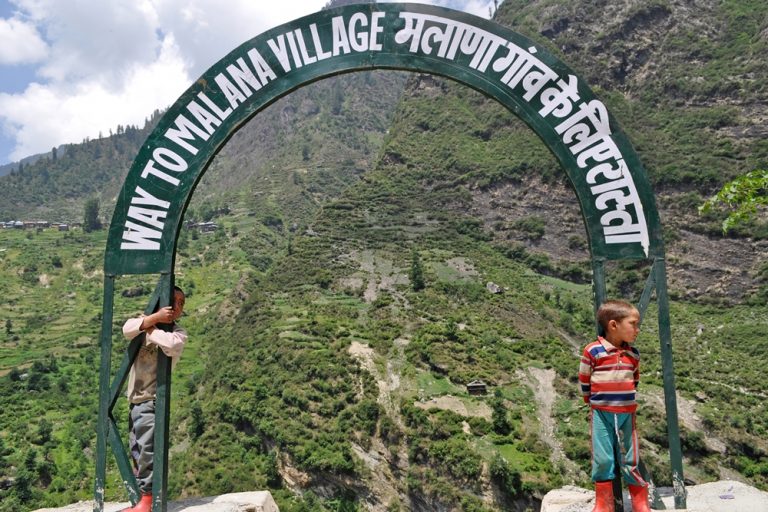 Whenever we think of vacations, the first place to always click our mind is a hill station. What better way to rejuvenate, unwind and discover yourself when you are visiting hill stations. The fresh air, lush greenery, snowfall, peace are the necessities to die for.
North India is blessed to have so many stunning hill stations, mainly in the regions of Himachal Pradesh, Jammu and Kashmir, and Uttarakhand, which comes to our rescue from the sweltering summers. You will be spellbound by the majestic snow-covered mountains, lush green forests, mesmerizing valleys.
ONE OF THE BEST HILL STATION – SRINAGAR
One of the most beautiful and sought-after tourist attractions in Srinagar. The capital of the Indian state of Jammu and Kashmir, Srinagar is the largest and oldest city which lies on the banks of the Jhelum river. Because of the city's pleasing climate, beautiful Mughal gardens, houseboats, majestic mountains, vibrant Shikararas, it is the most favorite destination in North India for tourists all year round. Known for its stunning Dal lake and delicious local Kashmiri cuisine, the experience of Srinagar is unforgettable.
Most of the population in Srinagar are Hindus and Muslims who are wonderful craftsmen. They follow Hinduism, Islam, and Buddhism religions, Languages are spoken in Srinagar are Kashmiri, Koshur, and Hindi.
Srinagar is known for the world-renowned Pashmina and Kashmiri shawls/scarves. It is also famous for locally made jewellery, exotic carpets, authentic spices, woodwork, etc. The most interesting part of Srinagar is the Shikara ride. Shikararas are the longboats taken along the Dal lake and are a great mode of water transport to various places in Kashmir.                                                       
Srinagar trip is incomplete without trying Kashmiri cuisines, as they are exceptionally unique and scrumptious. Especially, Kashmiri kababs and kawah (green tea) are must try as they are famous worldwide. Other famous local cuisines are Gushtaba, Yakhni, Seekh kababs, Roganjosh, Dum aloo.
The best places to visit in Srinagar are Dal Lake, Mughal Gardens, Shalimar Bagh, Shikara ride, Hazratbal shrine, Nishat Bagh.
Things to do: Wildlife-spotting to Dachigam National Park, trekking to Wular lake, trip to Gulmarg and Yusmarg. 
Best time to visit: April to October
PAHALGAM – BEST POINT IN HILL STATION
Also known as the "Valley of Shepherds", Pahalgam is located 95kms away from Srinagar. It is the most popular hill station of Jammu and Kashmir with breathtaking greenery and beautiful Himalayan mountains covered with snow. It is also the preferred route for the tourists going for Amarnath yatra.
For tourists who are adventure enthusiasts, Pahalgam is the best place to offer adventure activities. They can enjoy trekking and rafting, winding down the Lidder River. In fact, the city organizes a two-day snow festival exhibiting sports activities such as skiing, golf, trekking, etc.
Apart from this, Pahalgam is also great for shopping. You may shop for Kashmiri shawls, carpets, garments with beautiful hand-made embroidery. While you will get the vegetarian food here, most of the restaurants also serve scrumptious Mughlai, Indian and Continental delicacies. However, street food is also a must-try.
The best places to explore in Pahalgam for sightseeing are Betaab Valley, Sheshnag Lake. For adventures, you can enjoy trekking at Kolahoi Glacier, rafting at Lidder river, Tarsar Lake.
Things to do: Trekking, White River Rafting, Shopping
Best time to visit: March to November
GULMARG IS A POPULAR HILL STATION AMONG TOURISTS
Also known as "Meadow of Flowers", Gulmarg is the world's highest 18-hole golf course. It is one of the supreme locations to visit in Jammu and Kashmir. Located at 2650 meters above sea level, its scenic and charming beauty will mesmerize you. Filled with exotic flowers, slopes clad with snow, and the stunning tall Himalayan mountains make the perfect holiday destination.
The perfect period to visit Gulmarg is during snowfall when you enjoy skiing and snowboarding. Also, the famous Gondola ropeway ride is a must-do.
The best places to visit in Gulmarg are Gulmarg Golf Course, St. Mary's Church, Strawberry Valley, Shrine of Baba Reshi.     
Things to do: Gondola ride, Scuba diving, Skiing, Snowboarding
Best time to visit: October to February
MUSSOORIE – THE FAMOUS WEEKEND GATEWAY
Also known as "Queen of Hills", is the most famous hill station and honeymoon destination. It is located at a distance of 290 kms from Delhi in Dehradun, district of Uttarakhand. Gateway to Gangotri and Yamunotri with a backdrop of the Shivalik range of the Himalayas and Doon Valley, Mussoorie is a paradise full of lush green hills and captivating beauty.
The major highlight of Mussoorie is The Mall road which is loaded with shops, bistros, and cafes. The city includes small houses spread across the area and lamp posts whose structure gives colonial ambiance. Another best part is the ropeway to Gun Hill, which is the second topmost peak in Mussoorie. The ropeway ride to Gun Hill gives a captivating view of the entire city and the Himalayan mountains.
The best places to visit in Mussoorie are Landour, Bhatta Falls, Jharipani Falls, Kempty Falls, Camel's Back Road, Lal Tibba, Mussoorie Lake
Things to do: Trekking, Paragliding, Angling, Zip Lining
Best time to visit: To escape from the sweltering heat, visit Mussoorie in the summers. To experience snowfall, winters are the best time.
MANALI IS TOP FAMOUS DESTINATION IN HIMACHAL
Manali is an amazing township located on the banks of the Beas river, Himachal Pradesh. It is located in the Kullu valley (Valley of Gods) and is approximately 544 kms away from Delhi. Manali gives beautiful scenic views of the Pir Panjal and Dhauladhar covered with snow. Most of the drives to Spiti Valley and Ladakh start from Manali.
Over the years, Manali has evolved to be a favorite tourist destination. During the Covid-19 situation, it has become the most demanded hill station by working professionals for their workation. With good wi-fi connectivity, small restaurants, and cafes, people love this place to work and stay.
Manali offers various adventurous activities too like trekking and river rafting. Rohtang Pass and Solang Valley in Manali are the two famous locations that attract tourists for adventures such as, skiing, paragliding, horse-riding.
The best places to visit in Manali are Solang Valley, Rohtang Pass, Old Manali, Jogini Waterfall.
Things to do: Skiing, Rafting, Paragliding, Horse-riding
Best time to visit: October to June is the best time to see Manali blooming with beautiful vibrant flowers and pleasant weather. To see snowfall, December to February is the best time.
SHIMLA – THE MOST VISITED HILL STATION FOR HONEYMOONERS
Shimla or Simla is the capital state of Himachal Pradesh, India. Known for its Victorian architecture, it is a famous holiday spot for a honeymoon in summer. Due to its spectacular cool climate and stunning colonial architecture, tourists flock to this hill station, especially during summers. Since it was the summer capital of British, there is a lot of British touch in the buildings and other infrastructures in Shimla.
Shimla is well-connected to various nearby cities. It is just 4 hours away from the city of Chandigarh. It has its own airport too and is known for the Kalka-Shimla train route.
The two most popular hill stations near Shimla are Kufri and Chail. Kufri is a beautiful place with mountains all over the place covered with snow. Chail is famous for its giant palace and the world's highest cricket ground.
The best places to visit in Shimla are Kufri, Chail, The Mall Road, The Ridge, Green Valley, Jakhu Temple.
Shimla has a variety of cafes, bars, dhabas, and restaurants offering distinct cuisines ranging from North Indian, Chinese, South Indian, Continental, and much more.
Things to do: Skiing in Kufri, Jakhoo ropeway, Kalka-Shimla toy train
Best time to visit: To experience the pleasant weather, March-June is the best time to visit. To see snowfall, winters (November-February) are the finest time.
NAINITAL – ONE OF THE BEST TOURIST PLACE
Nainital, also known as "City of Lakes" is one of the most visited hill stations located at the foothills of the Kumaon range in Uttarakhand. It lies close to Delhi and Dehradun and is a perfect weekend spot in North India. The highlight of the town is the famous Naini lake which is surrounded by Mall Road and Thandi Sadak.
The best part of Nainital is that it comes in close proximity with other small hill towns like Pangot, Ranikhet, and Almora. One can enjoy boating in the gorgeous Naini lake or can have a ropeway ride from Snow View Point.
For local shopping from Nainital, one can buy shawls, wax candles, and woolens from Mall Road. For food lovers, Garhwali and Kumaoni cuisines are a must-try. Also, the bal mithai is the popular mithai which you can get from local sweet shops.
The education of Nainital is much talked about. The institutions such as St. Joseph's College, Birla Vidya Mandir, Sherwood College are some of the renowned colleges of India. Many Indian celebrities like Mr. Amitabh Bachchan, Kabir Bedi, Field Marshal Sam Manekshaw are pass-outs from such popular colleges.
Things to do: Boating in Naini Lake, Naina Devi Temple, Snow View Point, Tiffin Top.
Best time to visit: To experience the pleasant weather, March-June is the best time to visit. To see snowfall, winters (November-February) are the finest time.
YOU CAN SEE THE NATURE BEAUTY IN DALHOUSIE
Dalhousie is a famous hill station in Himachal Pradesh. Filled with magnificent snow-clad mountains of Dhauladhar, beautiful waterfalls, dense forests, amazing landscapes, the town is the treat to the eyes. Built at the height of 1970 meters above sea level, it was named after Lord Dalhousie and was one of the most visited summer destinations of Britishers. Thus, the churches in Dalhousie are made of Victorian architecture reminding us of the colonial era.
Dalhousie offers great mouth-watering food options to tourists including Mughlai, Tibetan, North Indian, South Indian, Chinese, and of course local Himachali food.
The best places to explore in Dalhousie are Khajjiar, Kalatop Wildlife Sanctuary, Panchpula, Chamera lake, Satdhara Falls. For tourists visiting Dalhousie, it is always suggested to visit Khajjar too which is just 21 kms away from Dalhousie. Known as "Little Switzerland of India", Khajjiar is renowned for its magnificent snow-covered mountains and lush greenery. Another best spot in Khajjiar is Kalatop Wildlife Sanctuary which has wonderful endangered species.
Things to do: River Crossing and Rafting, Satdhara Falls, Dainkund Peak, Panchpula.
Best time to visit: During March-June, the weather is pleasant and you can experience the captivating views of nature, However, winters are perfect for outdoor activities.
DHARAMSHALA – FAMOUS IN HIMACHAL
Dharamshala is located in the Kangra district in Himachal Pradesh. It is divided into two sub-divisions depending on their altitudes; upper and lower. While the lower one is Dharamshala, the upper one is Mcleodganj.
The famous Buddhist leader Dalai Lama once came to Dharamshala with his followers and was so fascinated by its beauty, that he decided to settle there. He later transformed Dharamshala into a more beautiful place and named it "Little Lhasa". Thus, for almost decades, Dharamshala has served as the meditation center for most of the people who visit there for peace, tranquility, and Nirvana. It has also served as the learning center where people can learn about Buddhism and Tibetan cultures.
The best places to visit in Dharamshala are Dharamshala Cricket Stadium, Triund, Namgyal Monastery in Mcleodganj, St.John Church, Library of Tibetan Works.
Things to do: Visit Dharamshala Cricket Stadium, Library of Tibetan Works, St.John Church, War Memorial.
Best time to visit: February – June
ALMORA – THE CROUDLESS CALM PLACE IN NORTH INDIA
Located in the beautiful Kumaon mountains in a horse-shoe shape, Almora is the most popular hill station known for its rich culture and heritage. Popular for its exquisite handicrafts, lip-smacking cuisines, and distinct wildlife, Almora offers the tourists to create many memories. The town has two famous rivers flowing through it namely, Koshi and Suyal.
There are many places in Almora to explore like museums, monuments, and temples. The two famous temples dedicated to mountain goddesses are the Nanda Devi temple and the Kasar Devi temple.
The local delectable sweets in Almora are must try especially, Bal Mithai and Singauri. It also offers other delicious North Indian cuisines.
Things to do: Mountain Biking, Trekking
Best time to visit: March-May
---
---
STAFF'S PICKS &
Related Posts