Eye-catching Indian Villages worth Visiting at least once in a lifetime
Posted On July 13th, 2021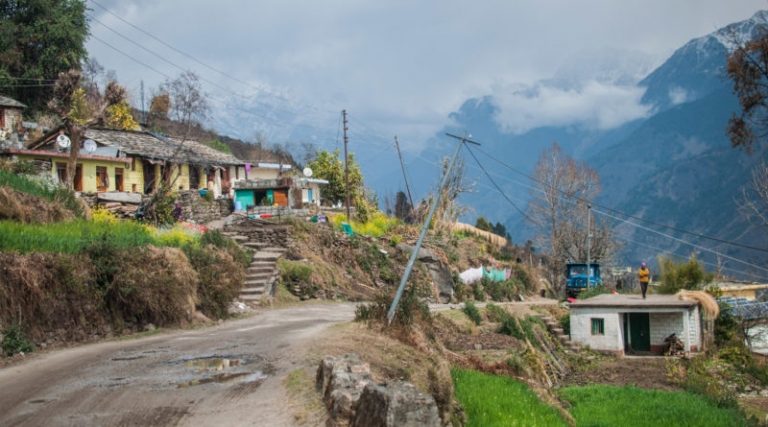 Indian Villages worth Visiting at least once in a lifetime
Are you looking for some rural destination this time for your summer vacation? Well, the fact is that there are some really beautiful Eye-catching Indian Villages worth Visiting at least once in a lifetime.
If you are feeling Tired by exploring the known tourist's hot spots and craving to explore some iconic villages? If yes, then you landed at the right destination.
We are sure that you will find your roots and experience the best ecotourism when you take a tour of these 7 eye-catching villages. Unknown and less explored raw beauties with unusual cultures, these hidden hamlets are perfect to offer some desired peace and quiet time with lots of action.
1. Poovar Village Kerala
It is a beautiful village located in Kerala which is not much explored but offers absolute peace of mind right in the midst of nature. Positioned at the southern tip of Thiruvananthapuram this village is worth visiting. The beaches of this village are clean and are truly beautiful. Allow your mind to relax and unwind here when you are out for a Kerala trip. Add this location to your Kerala package for a memorable experience.
2. Malana Village Himachal Pradesh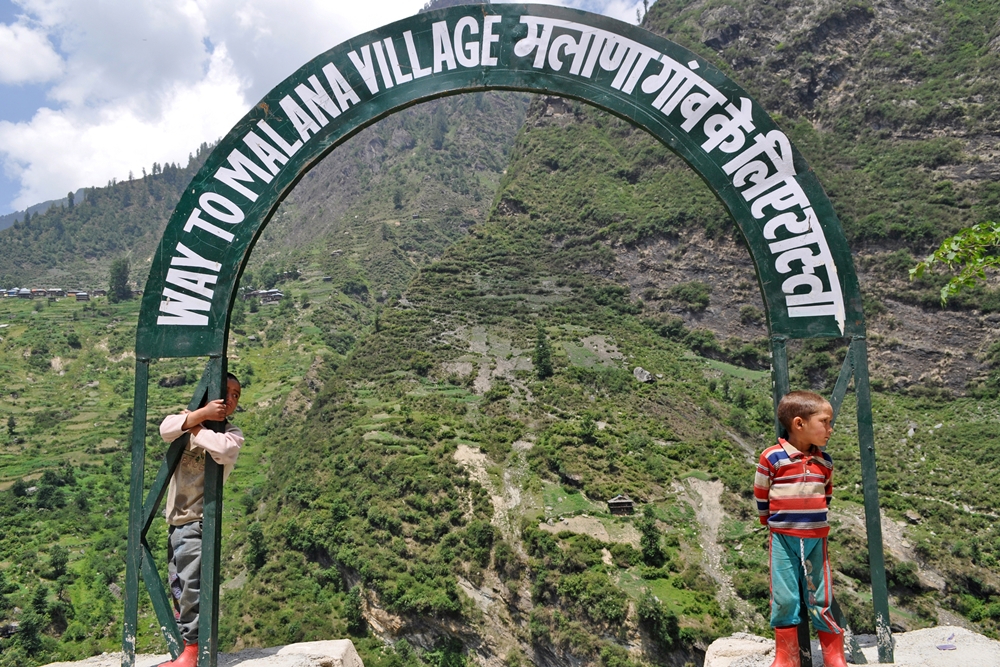 If you are in love with mountains and destinations which offer some mystery to you then Malana is the right choice for you.  It is one of the ancient as well as isolated villages of Kullu valley. Besides getting awesome views of this village you will get the chance to meet a unique clan. As per historical evidence, one small troop from the army of Alexender the great got separated from him and made this village their home. Know the do's and don't's before stepping to this village.
3. Munsiyari Village Kumaon, Uttarakhand
If you want to visit one of the most beautiful villages of India, then do not miss Munsiyari. It is located in the state of Uttarakhand. Positioned on the famous ancient Salt Route towards Tibet and is a village full of lush green surrounding in the midst of Kumaon hills. This village is circled with snowcapped mountains having dense forests near the Goriganga River protecting its beauty with love and care.  This village is a perfect delight for travelers who are nature lovers and love adventurers.
4. Mawlynnong Village Meghalaya
Tribal, pristine, green, and clean – Come and visits Mawlynnong in the state of Meghalaya, located almost 90 km away from the south of Shillong.  You will be glad to know that this Village bagged the Award for being one of the cleanest villages of Asia in the year 2003.  In short, you can call it a wild paradise and a hot destination for eco-tourism. Do not miss walking on The Living Roots bridge which is carefully engineered and made out of roots of the trees is the major attraction of this place.  It will offer you a view which you will cherish to enjoy and it is believed to be constructed more than 1000 years ago.
5. Nako Village Lahaul Spiti, Himachal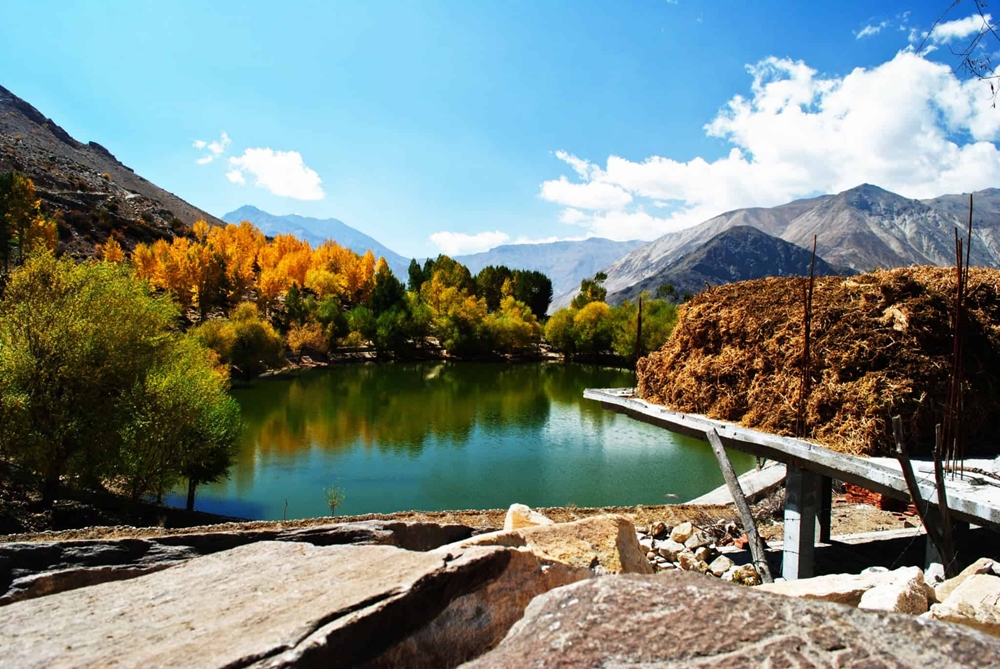 The beauty of Nako can force any tourist to this destination and make him/her believe in the fact that he/she actually landed right on the divine planet moon. Located across the Tibetan border, it is one of the most beautiful destinations offering natural splendor. You will get the chance to visit an ancient monastery located here.  If you are planning for a trip this summer then Nako Lake will remain open for boating. If you want to visit during winter then the river will set the floor for ice skating. You can also visit the Chango gompa, on your way to Spiti. It is basically a prayer wheel that is some 500 years old having a diameter of 3.5 meters.
Best Himachal Tour Packages

More Than 20 Himachal Tour Packages available in a List, So you can have a look our himachal tours
6. Ziro Village Arunachal Pradesh
Located in the midst of the forbidding mountain range of Arunachal Pradesh, the iconic Ziro Valley emerged out as an entrancing destination for vacation in North-Eastern India. It managed to win the hearts of several thousand visitors because of its natural beauty and charm seasoned with beautiful rice fields, beautiful villages, and green hills housing vibrant flora. Inner Line Permit will be needed for exploring the beauty of Ziro.
7. Yana Village Karnataka
Yana is a panoramic destination located near the Sahyadri Mountains is empowered to amaze any tourist because of its monolithic formations of rocks. It's a very small village, which is located some 40 km away from the village of Gokarna.  Yana is well covered in the midst of the forests and there is a hidden secret about this village. There is a passage that passes through the rocks which are overhanging and moves towards a cave which stands as a symbol of Shiva Lingam and having an idol of none other than goddess Parvati right inside the cave.
8. Khimsar Village in Rajasthan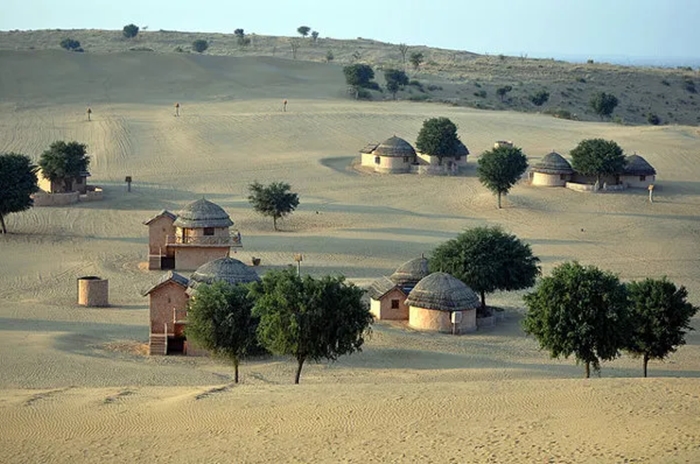 You can call it a small hamlet which is positioned right in the mid of Rajasthan.  Being a very small part of the Thar Desert, the beauty of the desert adds a new dimension to Khimar and enhancing its natural beauty. If you desire to get the true essence of the culture of the state of Rajasthan then this village is not going to disappoint you.  Go for a Camel ride or try out a dessert safari for a happening vacation.  You can visit this place when you are traveling from Jodhpur. Don't miss the chance to explore the Khimsar Fort and just 92 km away from Jodhpur.
The rural beauty of India is a mesmerizing one. There are several villages in India that are beautiful and offer us the chance to know about many important chapters of Indian history.  You can spend the time to research these hidden gems on the map of India and plan your vacation to know rural India. If you are finding it difficult to pick the best villages for you to explore then take the help of the reputed travel planners. They will share with you the list of villages worth visiting in India. On request, your customized itinerary will be designed by them for a memorable trip.
---
---
STAFF'S PICKS &
Related Posts