Ghats for Holy Bath in Haridwar
Posted On December 23rd, 2022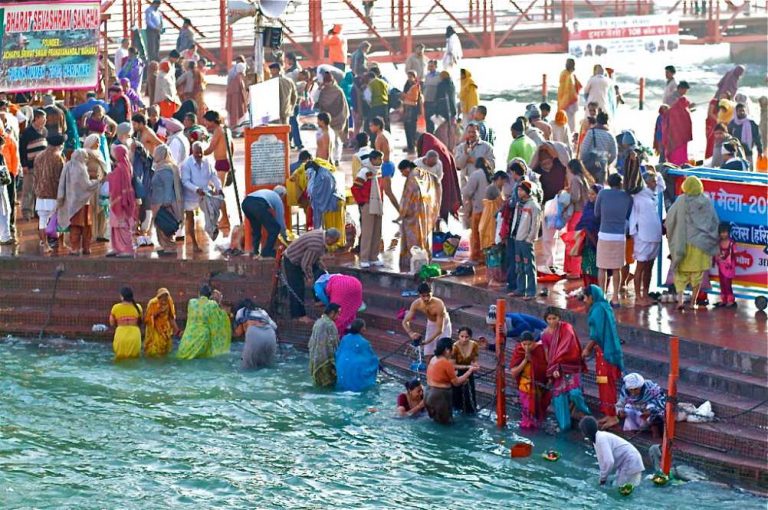 Uttarakhand's plains lies the district of Haridwar
Famous Ghats Although there are hundreds of cities and thousands of villages situated on the banks of the river Ganga, but in all these, Haridwar district of Uttarakhand is a different matter. Where every year lakhs of people, tourists and devotees come to take a dip in the famous ghats of Haridwar. Haridwar is the first extensive settlement on the banks of the Ganges.
Haridwar is called the gate of Hari

Its ancient name is Mayapuri, it is made by seeing the natural beauty here. Tourists get mesmerized by the serene atmosphere here. The greenery here, the flowing river Ganges, the calm and beautiful ghats attract tourists a lot. Popular ghat in this area is Har Ki Pauri. Another name for it is Brahmakun.
Why does one become pure by taking a bath in Haridwar?
Hindus believe the Ganges ceremonial wash purifies them of sin and releases them from the cycle of rebirth.
5 Ghats have special importance in Haridwar
Vishnu Ghat
Kushawart Ghat
Ram Ghat
Narayani Source Ghat
Har ki Pauri Ghat
Let's know brief information about it.
Vishnu Ghat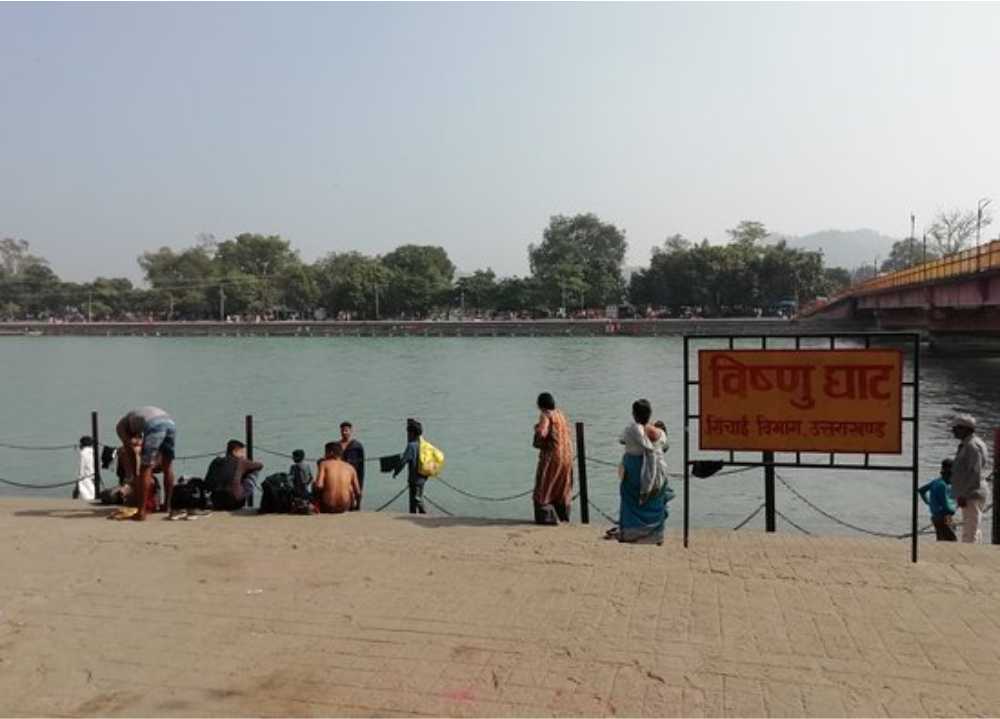 This is the place where Lord Vishnu once took a bath. It is believed that taking a dip in the water of this ghat washes away all the sins of a person.
What is the importance of dip Vishnu Ghat.
By taking a dip here, a man gets money.
Kushavarta Ghat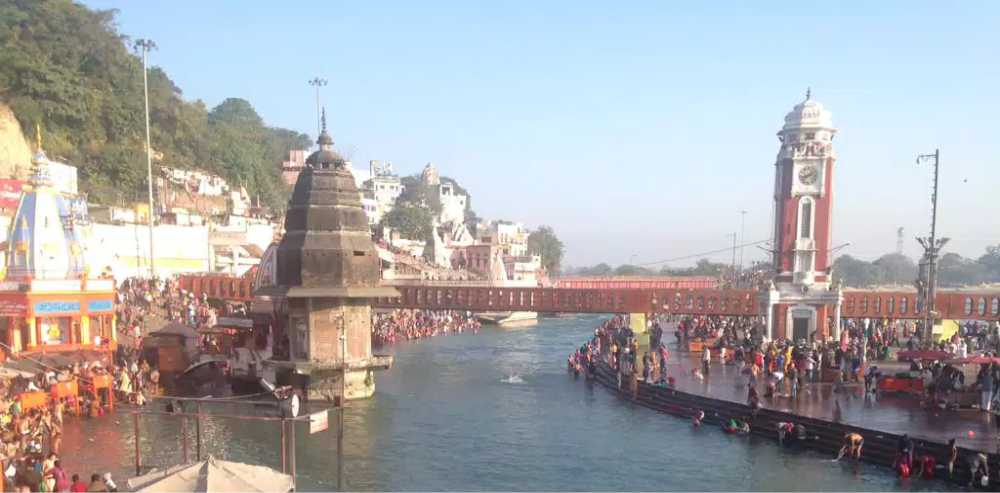 Kushavarta Ghat is said to be the tomb of Lord Dattatreya. It is said that the Pandavas and Shriram had performed Pinddaan of their ancestors at this ghat.
What is the importance of dip Kushavarta Ghat.
That's why taking a bath here gives peace to the ancestors and also attains salvation.
Ram Ghat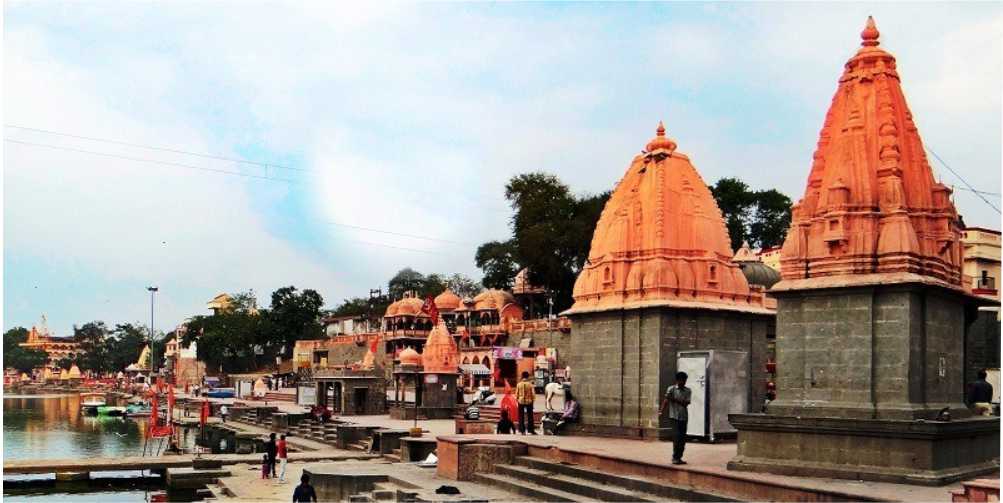 It is said that after killing Ravana, Lord Rama did penance at this Ghat to get rid of the guilt of killing Brahma.
What is the importance of dip Ram Ghat.
It is believed that by taking a bath at this ghat one gets the blessings of the elders. Along with this, the person also gets respect.
Narayani Source Ghat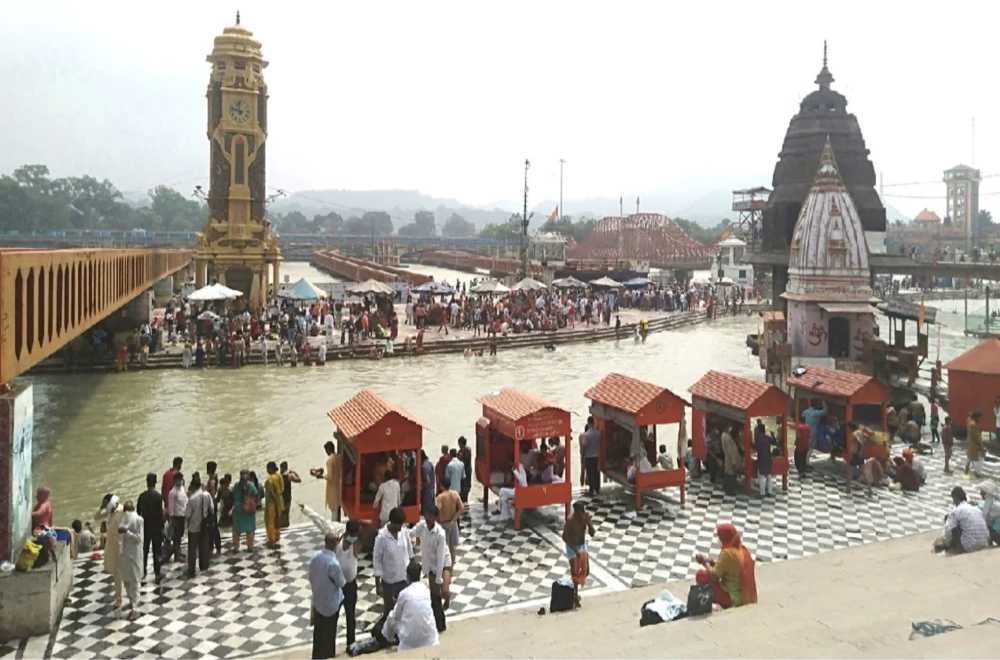 It is said about this Ghat that when Lord Krishna was attacked by a snake. After that, his horoscope also reflected its impact. To get Lord Krishna free from this defect, Lord Krishna was bathed here with the water of the Ganges.
What is the importance of dip Narayani Source Ghat.
It is said that by taking a bath here, one gets freedom from snake defect.
Brahmakund Ghat ( har ki pauri )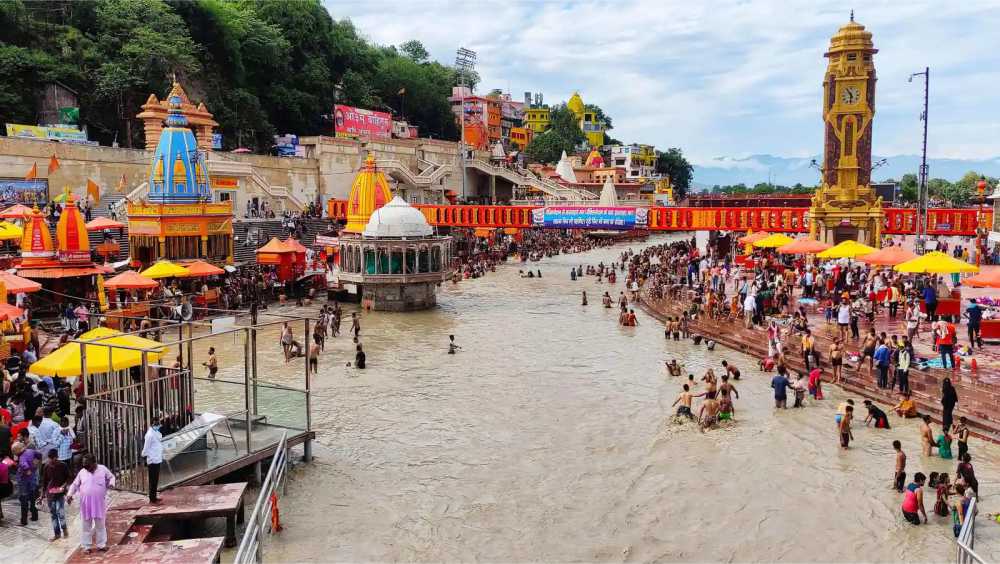 Brahmakund is also known as Har Ki Pauri. It is considered to be the most special ghat because it is believed that it was here that the nectar drops spilled from the urn during the churning of the ocean. It is also said that there is a footprint of Vishnu on this Ghat.
What is the importance of dip Har ki pauri Ghat.
It is said that by taking a dip here one gets the virtue of crores of births and also attains salvation. By taking a bath here one attains meaning, work, salvation and religion. Taking a bath at this place never leads to premature death.
To book your journey to Haridwaar, click here!
Frequently asked questions
In Haridwar, which ghat is most popullar?
Ghat of Har Ki Pauri is most popular
Who constructed Haridwar Ghat?
King Vikramaditya built the monument in honour of his brother Bhartrihari, who is said to have visited Haridwar to meditate on the banks of the Ganga.
What has made Haridwar famous?
Haridwar, which is located along the revered Ganga, is well-known for its temples and ghats, where devotees bathe in order to atone for their sins and find redemption.
---
---
STAFF'S PICKS &
Related Posts