Visit Tourists Attractions in Delhi
Posted On April 12th, 2022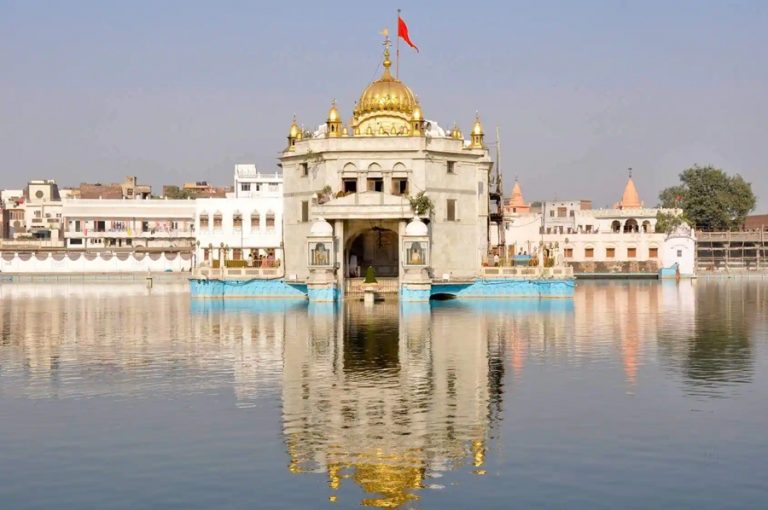 Visit Tourists Attractions in Delhi
Delhi is a captivating perfect choice filled with colors of rich culture, vibrant nightlife, crowded markets, delectable food, and exciting events. The unique charm of the city is in its food that is prepared with traditional recipes and served with great love.
In addition to that, there are various opportunities for adventure seekers too. With some of the most beautiful and mesmerizing tourist places in Delhi you always have something to look forward to.
Here are some amazing places to visit in Delhi, we are sure you will love:
India Gate
It is one of the best Delhi tourist attractions and serves as a revered memorial for the martyrs from World War I and Afghanistan war.
It's greatest at night when it's illuminated with stunning lights, and it's a popular social hub for locals. At night, India Gate is one of the most gorgeous spots to see in Delhi.
Timings: Open 24*7
Cost per Person: Free
Lotus Temple
A Lotus temple symbolizes the unity of four religions viz. Hinduism, Islam, Buddhism, and Jainism. It easily makes a place for itself among the top tourist places in Delhi. This majestic temple represents the Bahai community's secular faith. It welcomes individuals of all faiths and beliefs.
Timings: On all days except Monday, it remains open.
Timings in summers are 9:00 am to 7:00 pm and in winters, 9:00 am to 5:30 pm
Gurudwara Bangla Sahib
This is a highly popular religious place visited by thousands of people, every day. It is both a peaceful spiritual heaven and a famous Delhi tourist attraction.
The Gurudwara complex has a lovely Sarovar, a school, a hospital, a museum and a library as well. This peaceful tourism destination is a must-see near Delhi.
Timings: Open 24*7
Cost per Person: Free
Akshardham Temple
Swaminarayan Akshardham Temple is the largest Hindu temple and one of Delhi's most charming tourist attractions. It is built in pink stone and marble. It is, without a doubt, one of the best spots in Delhi, you can visit with your family. You can watch the night show in the Akshardham Temple at night.
Timings: 9:30 am to 6:30 pm. Closed on Mondays
Cost per Person: Free. But a separate fee for viewing exhibitions.
Garden of Five Senses
Garden of Five Senses is a lavishly built theme park featuring a plethora of eye-catching attractions. You can see pretty pools of water lilies, solar energy parks, Khas Bagh garden, herb garden, & much more.
It is one of the best spots to go with friends and family in Delhi. This place's romantic aura also makes it one of the top destinations in Delhi for couples.
Timings: Summer timings are 9:00 am to 7:00 pm & winter timings are & 9:00 am to 6:00 pm
Cost per Person: Rs. 10- 20 for children up to the age of 12 years & senior citizens approx. For others is Rs. 30- 40
No one can deny the perks of traveling to Delhi with so many beautiful places to visit and thrilling things to do in Delhi. You have everything here, from romantic to family-friendly places and fun spaces for shopping or eating to socializing hubs.
So, just plan your vacations, do check out some of the best deals on Delhi tour packages at Japji Travels, and enjoy a blissful vacation in the amazing place.
---
---
STAFF'S PICKS &
Related Posts