Places To Explore The Tranquillity Of Jibhi, A Hidden Gem Of Himachal Pradesh
Posted On April 3rd, 2022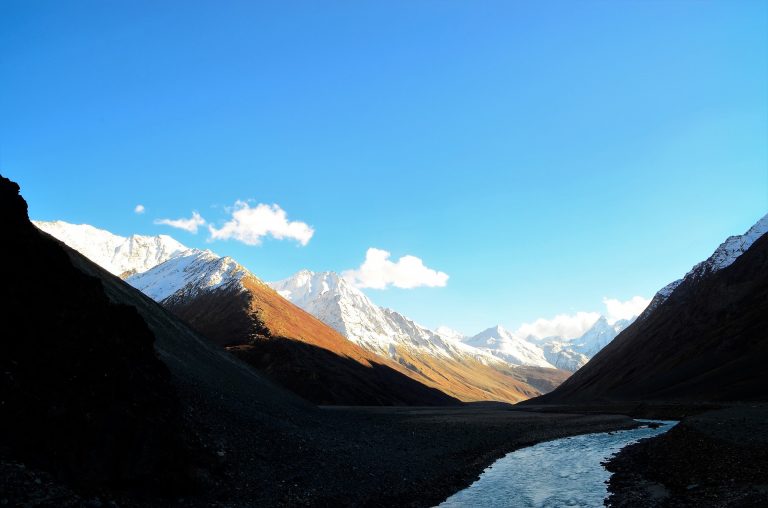 With touristy places like Shimla, Dharamshala, Manali and Kasauli, some destinations of Himachal Pradesh is unknown to the world. One such untouched beauty of Himachal Pradesh is Jibhi. Well, you may have recently heard about it on a Youtube channel or a blog. Right? 
Well, that's the reason you are here to explore more about Jibhi. Away from the hectic city life is the serene town of Jibhi. Want to know the best places to visit in Jibhi? Then, have a look at the guide below.
Plan a tranquil escape to the seven best places of Jibhi
When life gets monotonous, and the daily routine bothers you, it's time to head towards Jibhi. The place has all the qualities to heal your tiredness. Check out some of the best peaceful places to visit here:
Jibhi Waterfall
Jibhi Waterfall is among the top-rated places to visit in Jibhi Himachal Pradesh. You can't leave Jibhi without witnessing this serene waterfall. The loud noise of water splashing down is soothing and majestic. 
Moreover, the location of Jibhi Waterfalls will surprise your eyes. This waterfall is amid the dense forests covered with greenery and a natural scenic environment. Take a stroll around the waterfall and feel the charming atmosphere of the place.
Jalori Pass
Are you searching for the best places to visit around Jibhi? Well, then you should consider Jalori Pass. It offers you an experience to get close to nature. Located at a height, the weather and the scenic views are a treat to your soul.
It is one of the lesser-known places of Jibhi. So you can expect complete calmness. If you love adventure, the Jalori Pass trek is your ultimate place. This trek will take you to dense forests, enchanting waterfalls, flora and fauna and beautiful valleys. 
Raghupur Fort
Now, this is the place for all you history buffs. Raghupur Fort was a monument constructed in the ancient era. However, now the fort is ruined, but you can observe its outer parts and guess the brilliance of architecture work.
The trekking route to visit Raghupur Fort is very enthralling. The view of the Himalayan valley and the greenery around will mesmerize your eyes. There is also a beautiful pond nearby Raghupur Fort. This place is perfect for photography and to feel nature. So, Raghupur Fort is not only for history buffs but also for nature lovers.
Serolsar Lake
Want to get into a dreamland encapsulated with peace and beautiful scenery? Then, visit Serolsar Lake and feel the dreamland yourself. It is one of the best places to visit in Jibhi to relax in nature. If you are planning for a Jalori Pass trek, you can also cover Serolsar Lake on your way.
Located at 3199 m above sea level, you will be stunned by its beauty. The dense forests, birds chirping, flora and fauna will capture your attention. There is also a temple by the lakeside, and the Serolsar Lake has medicinal benefits.
Chehni Kothi
Chehni Kothi is an ancient tower named after Chehni village. It is one of the beautiful places to visit in Jibhi Himachal Pradesh. Now, Chehni Kothi is a temple.The construction of the temple is based on wood and stone. Only Indian citizens are allowed to enter the temple.
The surrounding beautiful area of the temple will not allow you to leave the place. Valleys, greenery and dense forests are the attraction of this place. And if you are tired of trekking, there is a maggie point here. And to be honest, maggie tastes more amazing around mountains.
Gushaini Village
The best getaway to rejuvenate your mind is Gushaini Village. One of the top attractions of Jibhi Valley is this quaint town. The minimalist lifestyle, organic food and pollution-free environment will attract you to this village.
It is also famous for fishing by the riverside. So, you can spend your days admiring the beauty of Gushaini Village, trekking and fishing. Camping here is also a good idea, you can enjoy gazing at the moon and stars and savour dinner under the open sky. So, it won't be wrong to mention, Gushaini Village is also a perfect spot for a romantic getaway.
Mini Thailand
The name itself is fascinating enough to entice the travellers. So, your dream of travelling to Thailand is fulfilled in this Mini Thailand of Jibhi. Many few people are aware of this magnificent gem. It is one of the best places to explore in Jibhi. Now, you know about it, you should surely include this place in your itinerary.
To reach this place, you need to go on a trek. The natural pond is the main attraction of Mini Thailand. The crystal clear water will force you to take a dip or swim in the water. On your way to Mini Thailand, you will find beautiful flowers that will steal your heart.
Follow this list of best places to visit in Jibhi and soak in its magnificent atmosphere. When are you planning your trip to this unexplored beauty?
---
---
STAFF'S PICKS &
Related Posts