India's hardest snowy trek for those who believe 'victory ahead of fear'
Posted On December 22nd, 2022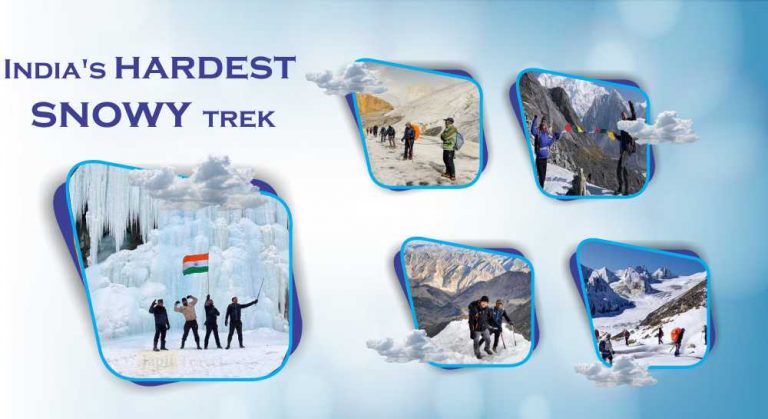 One of the best outdoor sports on the planet is trekking. In India, trekking is a growingly popular activity. Trekking is a multi-day activity that is best described as a leisurely adventure sport. It entails travelling to remote locations with some or all autonomy (that is you are required to carry your means of survival with you).
Let's have a detailed look at those places.
| | | | |
| --- | --- | --- | --- |
| S.No | Trek | Situated at an altitude | Locate |
| 1 | Stok Kangri Trek | 20,190 feet | Ladakh |
| 2 | Auden's Col Trek | 18,010 feet | Gangotri |
| 3 | Pin Parvati Pass Trek | 17, 000 feet | Kasol |
| 4 | Goecha La Trek | 16,207 feet | Sikkim |
| 5 | Chadar Trek | 11,150 feet | Ladakh |
Stok Kangri Trek, Ladakh
Located in Hemis National Park, Ladakh, Stok Kangri is 20,190 ft above sea level. This also makes it the highest mountain in the Stok range of the Himalayas, from where you can get a spectacular view of Zanskar and the Indus Valley. What makes this eight-day trek difficult is not the altitude but the lack of oxygen which causes nausea, fatigue and headache. However, the best time to plan for the trek is between June to September.
Trek Duration: 8 Days approx.
Trek Distance: 40 KM approx.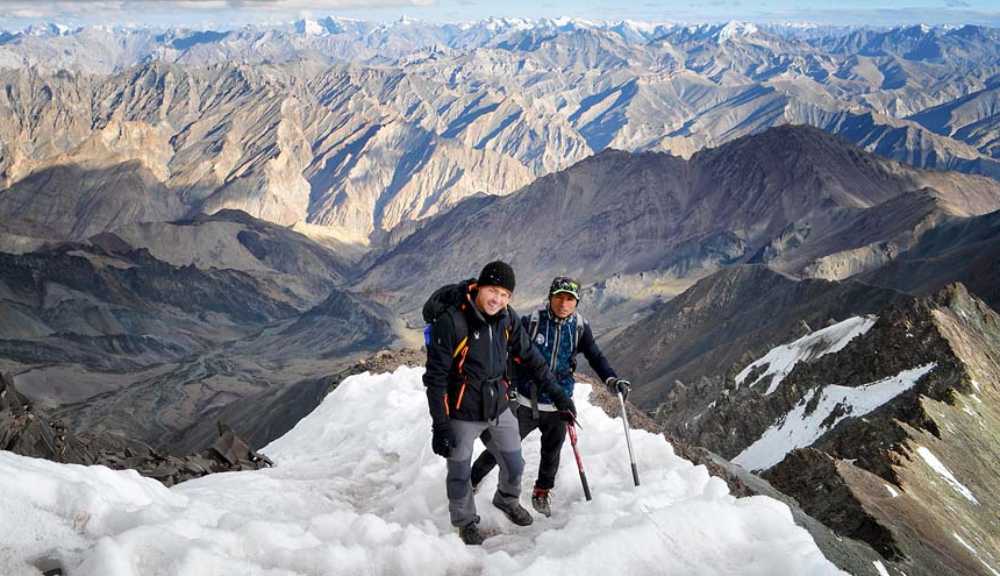 Stok Kangri Trek, Ladakh, why hardest snow trek ?
The Stok Kangri Trek's high altitude is one of its main challenges. It is 20,100 feet above sea level, making it a challenging summit to scale. Such a high altitude can also result in altitude sickness, which can include headaches, dizziness, and breathing problems.
Auden's Col, Gangotri
The dream trek to Uttarakhand starts from Gangotri and passes through Nala Camp and dense forests of Garhwal. One of the tallest mountain peaks in the Garhwal Himalayas, it is located at an elevation of 18,010 feet. It connects Rudugaira and Bhilangana valleys, and offers some of the most stunning views of Rudugaira Peak, Auden Col Pass and Jogin Peak. The 13-day trek is considered extremely difficult. From June through October is the ideal time to go trekking in this area.
Trek Duration: 16 to 17 Days approx.
Trek Distance: 80 KM approx.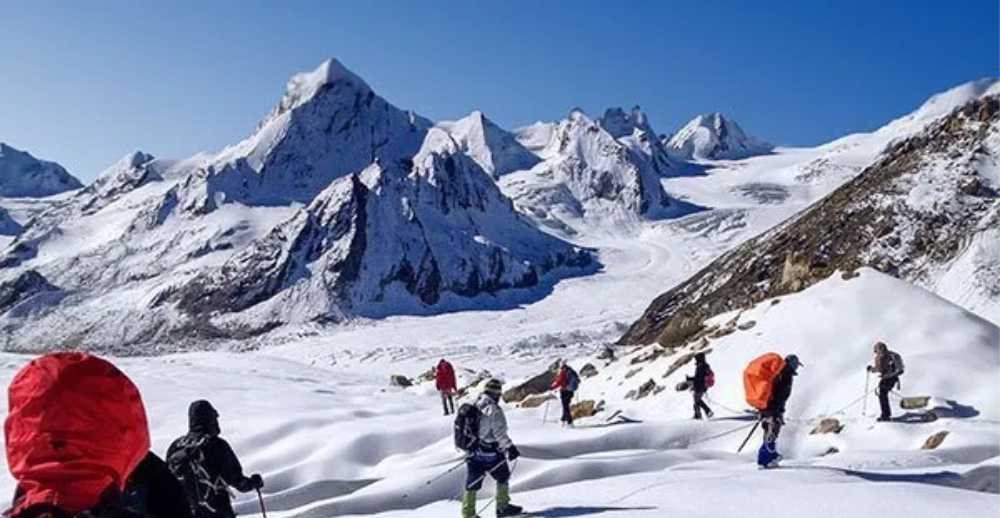 Auden's Col, Gangotri why hardest snow trek ?
Starting at base camp, the trek from Gangotri to Auden's Col ascends to Auden's Col. The ridge is challenging, steep, and has numerous rocky climbs and deep dips. The hike is challenging but worthwhile because it travels through a region of dense moraine.
Pin Parvati Pass, Kasol
Parvati Valley is known to be one of the most adventurous and picturesque trekking destinations in Himachal Pradesh. For hikers looking for adventurous challenges, Pin Parvati Pass is the ideal location. The most difficult section of the 110-kilometer trail is the Pin Parvati Pass, which is traversed by dense woods in the Great Himalayan National Park, Kheerganga, Mantalai, and especially during monsoons. But then it is also an experience that trekkers would not want to miss. The optimum time to go is from July to September, and the 11-day journey begins in Barsheni.
Trek Duration: 11 Days approx.
Trek Distance: 110 KM approx.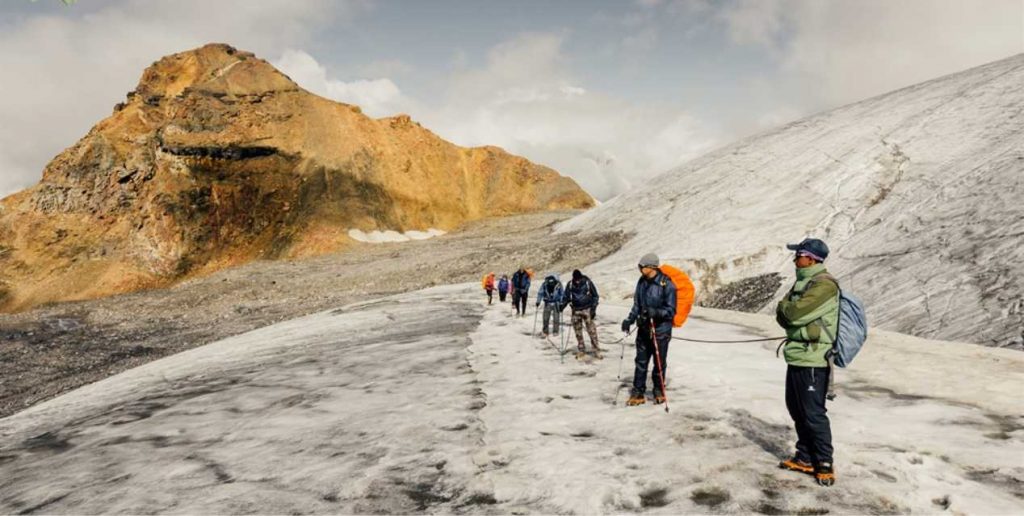 Pin Parvati Pass, Kasol why hardest snow trek ?
The hike to the Pin Parvati pass is challenging. The fact that you are traversing over 100 kilometer's and reaching quite high altitude is one of the reasons it is a challenging trip (over 17, 000 ft). This journey has a lot of challenging terrain. It could be harmful to push your body at that high of an altitude without first becoming acclimated.
To book your journey to Kasol, click here!
Goecha La Trek, Sikkim
Starting from Yuksom in Sikkim, you can see some of the most beautiful views of the Himalayas in this trek. The Gochla trek is one of the favorite treks among a large number of trekkers for its challenging terrain and ridge. From the mesmerizing sunrises and sunsets, to the majestic snow-capped mountains, the endless view of the beautiful rivers, it is just a sight to behold.The beautiful Samiti Lake at the foot of the Ongalkathang valley is another major attraction of the trek. The optimum months for an 11-day walk are April, May, September, and October.
Trek Duration: 11 Days approx.
Trek Distance: 90 KM approx.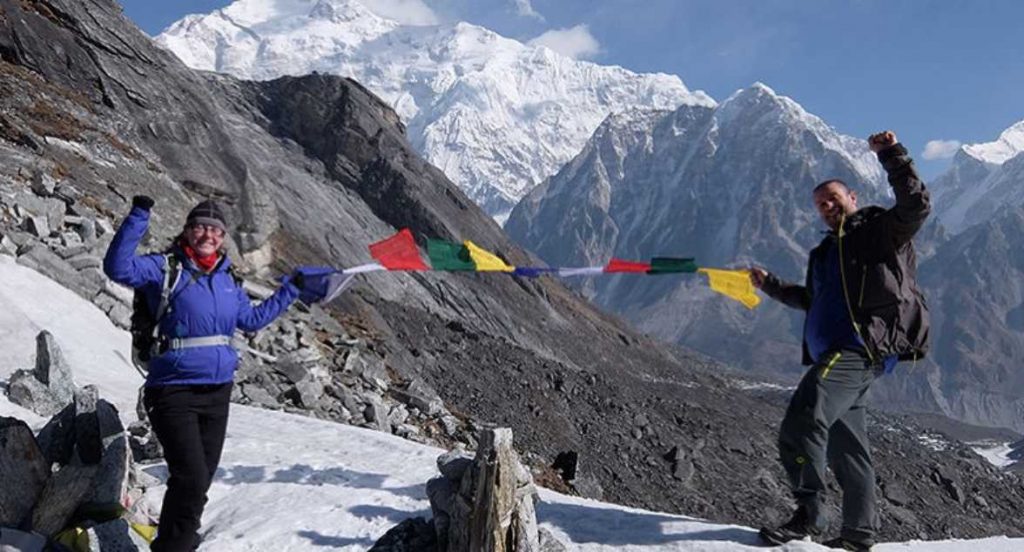 Goecha La Trek, Sikkim why hardest snow trek ?
In the third week of May to August, the Goecha La Trek is challenging. Due to its heavy rainfall, Sikkim is one of the wettest regions in all of India. The trail gets slick, frequently resulting in landslides. Leeches in the jungle are an additional threat.
Chadar trek, Ladakh
When you search on Google which is the most challenging track in India, you will see Chadar track of Ladakh at the top of the search list. One of India's most distinctive and difficult treks is the Chadar Trek, also known as the Frozen River Expedition. The 6-day Chadar Trek across the frozen Zanskar River in Ladakh is best enjoyed trekking here from early January to late February or sometimes even in the first week of March.The trekking here also depends on the weather. Chilling is the starting point of your Chadar trek to the base camp. To reach Zanskar, you can take the help of Leh-Srinagar Highway, a little ahead of Zanskar is Chilling.
Trek Duration: 8 to 9 Days approx.
Trek Distance: 105 KM approx.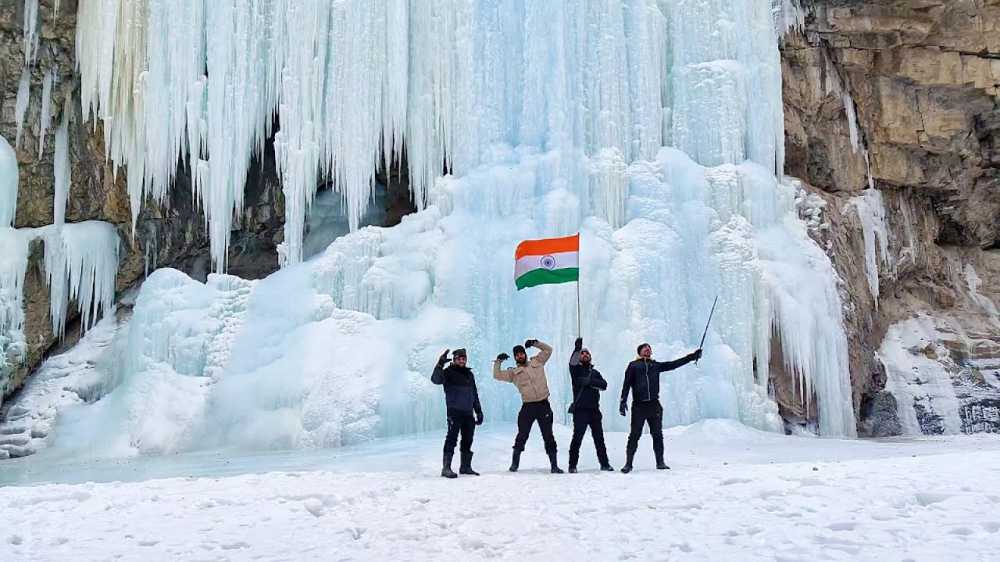 Chadar trek, Ladakh why hardest snow trek ?
The lack of elevation on this walk does not require much climbing, but the harsh weather conditions and temperatures of -25 degrees Celsius do. – The Chadar Trek takes you away from civilization with its snow-capped mountains, ice sheet restraining the roaring river beneath, and stinging cold winds.
Conclusion
Don't waste your time thinking about anything now that you are aware of the most difficult hikes in India. In conclusion, Plan the Unplanned is designed to address your concerns if you believe you are the one suited for the hardest treks in India. Any type of support you require can be given by Japji travels. Post your inquiries in the comments section!
FAQ's
What is known as Trek?
Trekking, often known as long-distance trekking, is walking for a number of days or weeks while remaining wholly or partially self-sufficient.
Can you hike in India?
India provides a spectrum of trekking experiences unmatched anywhere on Earth, from the towering Himalayan peaks to broad grassland plains and the sweltering Western Ghats.
What makes hiking so joyful?
Your core muscles are used while trekking over unsteady terrain, which helps you balance better. Also good for your mood is hiking. According to research, spending time in green environments like woodland areas and nature trails can lower stress, anxiety, and depressive symptoms.
---
---
STAFF'S PICKS &
Related Posts