Explore Ladakh
Posted On June 3rd, 2021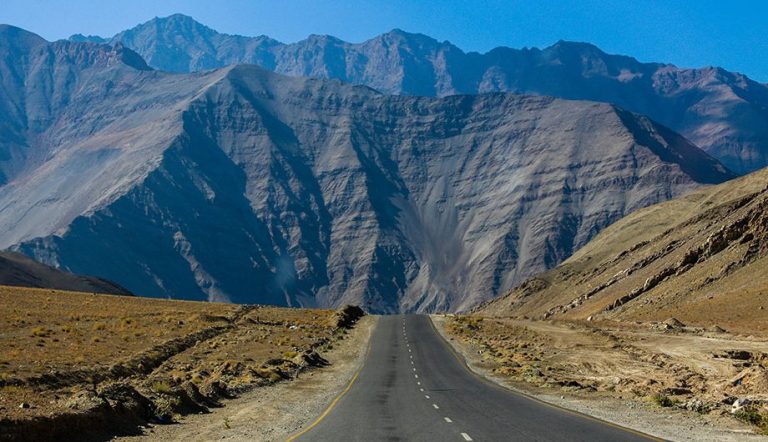 Himalayan ranges and Karakoram Hills surmount Ladakh as a beautiful place by tempting. This beautiful place is also famous as the largest province of Jammu and Kashmir. Also, It is a high-altitude desert adorn with craggy plateaus and barren cliffs. This place has a lot to offer to all the adventure lovers who come to the place from each corner of the world. They delve themselves into magnificent sightseeing places and immerse themselves in its charm.
Here, we are providing you with the list of beautiful locations that you can visit over here:
Shanti Stupa: Enjoy A Charismatic View Of Whole City
The structure of Shanti Stupa is created to enhance prosperity and peace in the whole world. Not only this, but it can commemorate 25 yrs of Buddhism. It is one of the prime attractions of Leh. Perching on the hilltop, this religious place offers an extravagant view of the whole city. So, never miss the golden opportunity to travel to this place and must include it in your must-visit list.
Nubra Valley: A City Where You Can Enjoy Breathtaking Views
Nubra Valley is famous for its scenic vistas, monasteries, Bactrian camels and orchards. Himalayan ranges surmount this beautiful place. These tempting hills are sandwiched between Kashmir and Tibet. You will love its breath taking and picturesque landscape. During the winter season, the entire valley gets cover up with moon landscape, and during summer, you will see greenery all around.
Magnetic Hills: A Road Straightaway To Heaven
Magnetic hills have a stretch of 30 kms unique in its way due to its complete resistance to gravity. It is a Leh Kargil Highway, this beautiful road that attracts motionless vehicles in an upward direction. If you turn off its engine, then your car will roll up to 20 kms. Many Ladakhi believe that this road is a straight way to heaven. You will come across a thrilling experience that resists gravity at a particular spot.
Hemis Monastery: Endowed With Beautiful Delicacies
Hemis monastery is a beautiful place situated to the 45kms of south Leh on the Indus river banks. It is one of the largest and perfectly endows with Ladakh monasteries. The place has intriguing and impressive architecture. It makes it different from other Ladakh monasteries. The monastery is full of colorful flags that wave in the breeze and send their prayers to God.
Pangong Tso: A Lake With A Calm And Composed Texture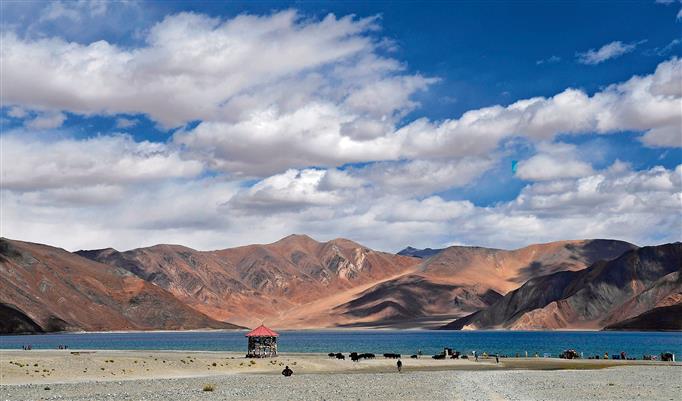 Pangong Tso is a classic mosaic lake having various blue shades. The lake is present at an altitude of 14,270 feet. Moreover, it is famous in the world for being the largest brackish water lake in the whole world. Though it lies on the Indo-Chinese border, then a certain part of it lies in India, whereas the other lies in China. Apart from that, this particular place drops as a cinematic drop to a particular place. Besides that, the place has a variety of camps that surround this beautiful bank of lakes.
Thiksey Monastery: Main Attraction Of Ladakh
Thiksey Monastery has a lot more resemblance to Potala Palace in Tibet. You can even say that it is the largest gompa in central Ladakh. Also, Maitreya Temple is one of its main attractions, where lots of people love to pay their visit every year. Every year a trade fair is held at a monastery where local villagers from each corner of Ladakh come to trade and barter their items.
Khardung La: A Must Visit Place For All The Photographers
Khardung la offers its gateway for Shyok and Nubra Valleys whenever you plan to travel from Leh. There, you will get to see the Siachen glacier that is present in the Nubra Valley. These terrific hills are located on the BRO that helps to keep the pass clear at each time. You will going to experience the spectacular views that would greet you throughout your journey and make your each moment unforgettable and cherishable.
Leh Palace: Boasts To Have A Sprawling Architecture
Leh Palace is one of the greatest Tsemo Hill, and it is also known as a Lhachen Palkhar. It is one of the royal palaces of India. It has monasteries that feature the Lord Buddha statue. While sprawling in the Palace's exhibition hall, you can surely come across its beautiful paintings and wonderful artwork. Besides that, you will also see tempting royal jewellery pieces and amazing ceremonial dresses.
Chadar Trek Behaves As A Sky Mirror
Ladakh is a beautiful place that offers its homage to several natural wonders, and it is bestow with a beautiful gift in the form of a chadar trek. This beautiful trek symbolizes survival and persistence, where anyone can learn how to survive in the harsh atmosphere. You can interact with its local beings and know-how they survive and fulfill their basic needs. Whenever you trek over its dramatic gorge, you will come across frozen waterfalls that have been sprawled over its amazing Zanskar trail.
Ladakh is one of those cities that has lots to offer people belonging to several age groups. Its charisma and intriguing place has a lot to offer. You will surely forget all your worries and your entire day tired once you pay your visit there. So make a plan either with your friends or family and explore every bit of it.
---
---
STAFF'S PICKS &
Related Posts