Travel Tips: Explore Indian Rich Culture
Posted On June 2nd, 2021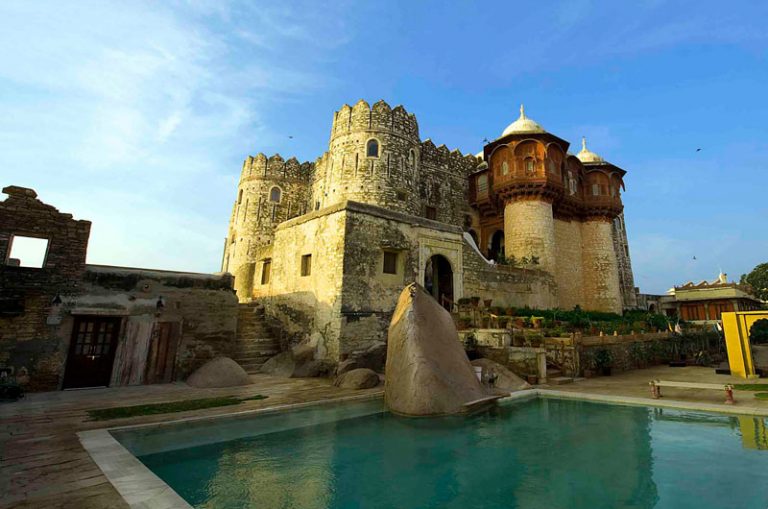 Travel Tips: Explore Indian Rich Culture
India is a land of diversified pot cultures and religions, where you will get to see an enriched history. With several traditions present in our country, India attracts visitors from all across the world. India's heritage and cultural tours will surely take you beyond the luxurious travel facade and indulge you in mesmerizing experiences.
Rajasthan: Symbolises The Grandeur Life Of Maharaja
An attractive combination of heritage, history, and a grandeur Rajputana lifestyle, Rajasthan tourism will give you a glimpse of India's glorious past. Here, you will be going to see some of the most amazing sites. Also, many cultural events and fairs are held in the state, where you can see lively clothes, vibrant folk music, and colorful stalls that sell local handicrafts.
Forts and Palaces in India
Explore: Here, you will explore many amazing places like forts and palaces, historical buildings, cultural fairs, and events.
How to reach: Rajasthan has two major airports. One is at Jodhpur, and the other one is at Udaipur, which is well connected to Mumbai and Delhi. Rajasthan is also well connected to Delhi by road and rail.
Weather: It is extremely hot in the summer days, and you will see cold days and nights during winter.
Lucknow: The land of the Nawabs
Lucknow is Uttar Pradesh's capital that has both beautiful Hindu and Muslim cultures. The city is brimming with heritage sites and arts, as Mughals have greatly influenced this place, where Nawabs of Awadh and the British have ruled this city. The beautiful architecture of Lucknow is a reflection of its great culture. Besides Lucknow, there are other culturally rich locations in Uttar Pradesh, including Varanasi for the temples and Agra for the Taj Mahal.
Explore: Here, you can easily explore Chhota Imambara, Bada Imambara, British Residency Complex, Rumi Darwaza.
Eat: Here, you can immerse yourself into delicious delicacies like Galawati Kabab, ulte tawe ka parantha, Nihari Gosht, Tunday Kabab, Rogan Josh, and Biryani.
How to reach: Lucknow is well connected to several places like rail, road, and air.
Khajuraho: A Beautiful Abode of Kamasutra Temples
Travelling across the Khajuraho will give you a sensual feeling to explore India's exotic culture and history. Here at the temples, you will see the apsaras, Cult icons, demi-gods, and other statues portrayed in several 'acrobatic' poses. The destination has also got a UNESCO World Heritage Site tag, which makes it a must-visit place.
Explore: Here, you can explore several locations like Chitragupta, Vishvanath, Devi Jagadamba, Archeological Museum, Kandariya Mahadev, Parsvanath, and Bijamandala temples, where you will get to see sound and light show and Ajaigarh Fort.
How to reach: You can reach Khajuraho from Delhi by rail. Its domestic airport is well connected with Allahabad, Mumbai, Delhi, Varanasi, and Bhopal.
Delhi: A Perfect Combination of Heritage And Cultural Charm
Delhi was the focal point of several rulers, and the place is a classic example of enriched dynasties, religions, and heritage gems and has many different cultures. The several heritage sites present a great historical past and showcase the several flavors of different cultures. Touring Delhi is one of the best options that you can do. Whenever we talk about food to dance, to art, Delhi is a place which we cannot forget. There is a long list of places that you can explore in Delhi and enjoy its great architecture.
Explore: You can Delhi tour its heritage and history at Purana Qila, Humayun's Tomb, Jantar Mantar, cultural programs and events at Pragati Maidan, and the India Habitat Centre.
Food: The place is a wonderful and delicious mix of street food to a great Mughlai cuisine, or we can say that Delhi's palate is as diversified as its people. The highly popular street food options include Paani Puri and Chole Bhature.
How to reach: You can reach Delhi by Indira Gandhi International Airport as it is one of the best international airports in India and a major hub. Delhi is also perfectly connected with all locations in India via air, road, and rail.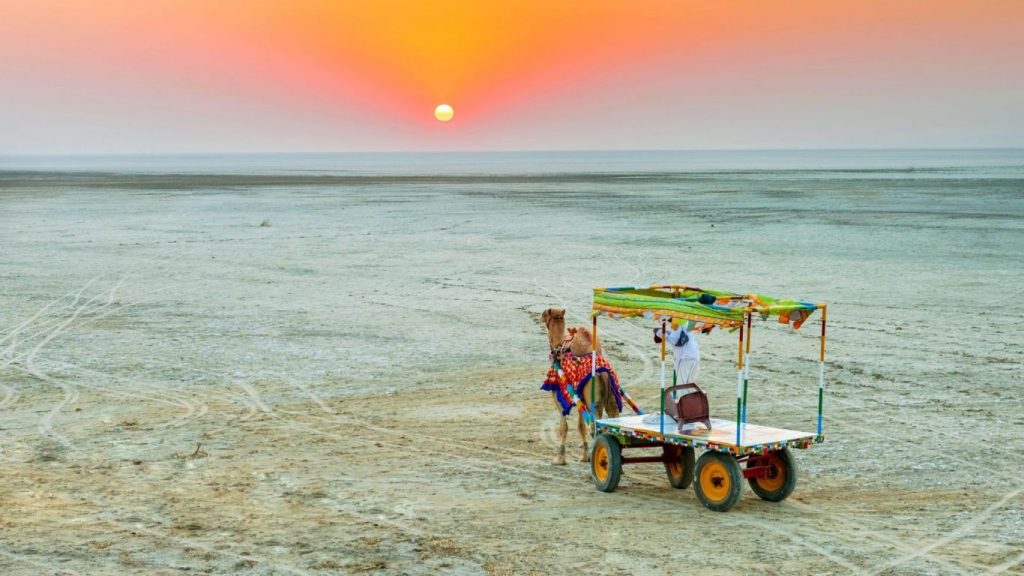 Gujarat: A beautiful Land of White Desert
The Rann Utsav festival is a cultural program of Gujarat that celebrates the heritage and enriches the country's culture. The event is held every year from November to February and signifies the 'land of the white desert' beauty. By visiting this place, the tourist can check out the creative ability of the craftspeople and local artisans, along with the dance performances and lovely folk music.
Explore: Here, you can see Aina Mahal (the palace of mirrors), Siyot Caves, The Rann Utsav, and the Dholavira excavation site.
Food: While travelling At the Rann Utsav, don't miss Gujarat's traditional flavors, particularly Kutchi cuisine.
How to reach: Gujarat is perfectly connected by rail and road to all major Indian cities. To reach the Rann Utsav, first, you need to travel to Bhuj, about a two-hour drive away.
---
---
STAFF'S PICKS &
Related Posts