Top 21 Places of Indian Golden Triangle
Posted On March 15th, 2021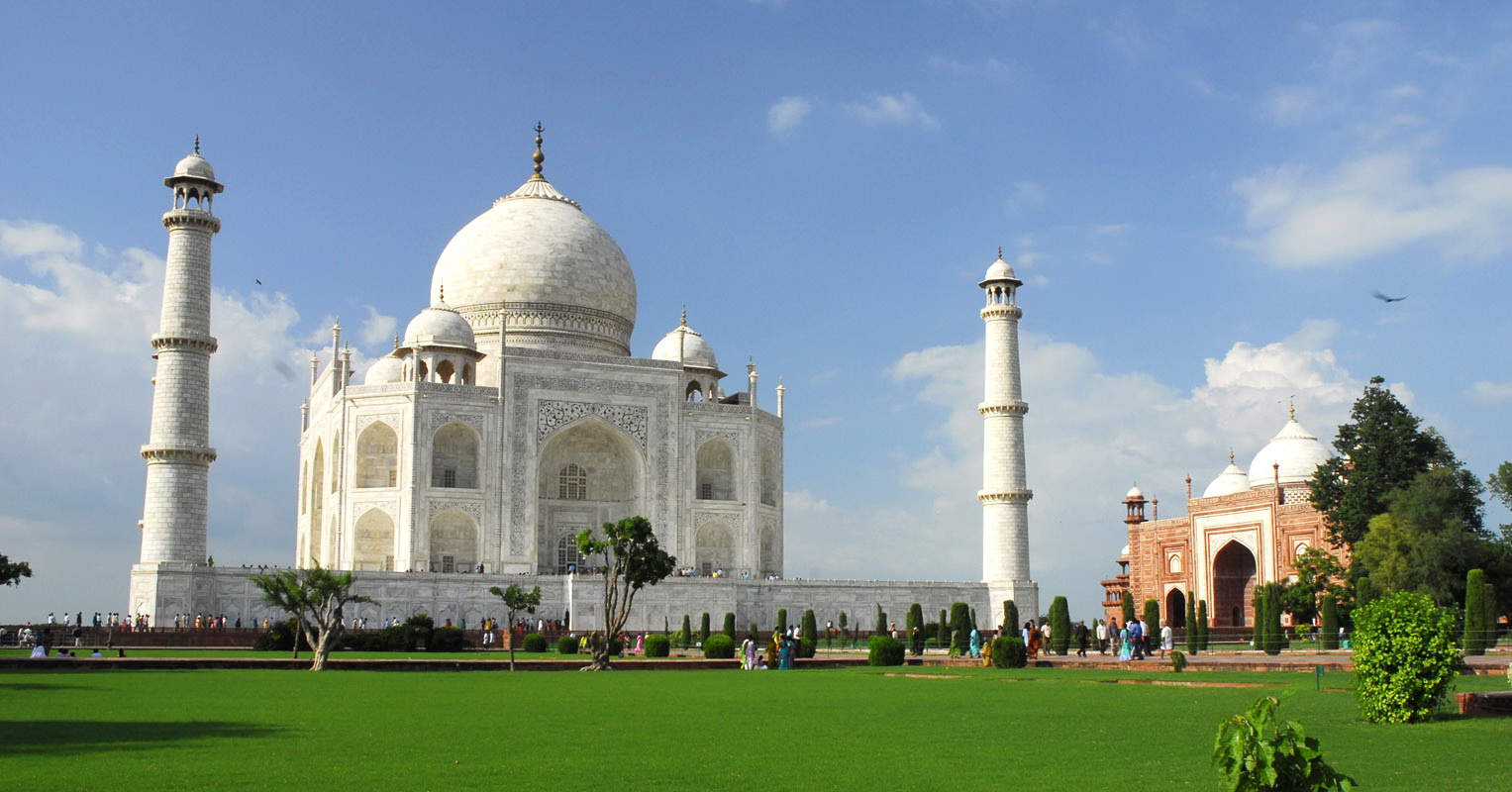 Indian Golden Triangle is famous to have the tourist circuit connecting Agra, Delhi, and Jaipur. It is famous because of the triangular shape it forms by New Delhi, Rajasthan, and Agra on a map. It has Top 21 Places of Indian Golden Triangle. Apparently, wonderful trip onsets from Delhi, and proceed to the beautiful Taj Mahal at Agra. An amazing trip ends in the Rajasthan's landscape view.
So, you can start your journey of the Indian Golden Triangle from throbbing Delhi and explore it either through rickshaw or metro. Eventually, you can make plans to travel the romantic Jaipur and explore the pink-hued architecture along with the 18th-century observatory. However, for getting a little break from the bustling city lives, enjoy a rural heritage stay. Once you explore it, simply head to Agra and encounter the iconic Taj Mahal along with the city's incredible fort. So what are you waiting for? Plan your great trip to Indian Golden Triangle by booking tour packages right away, and enjoy a great trip.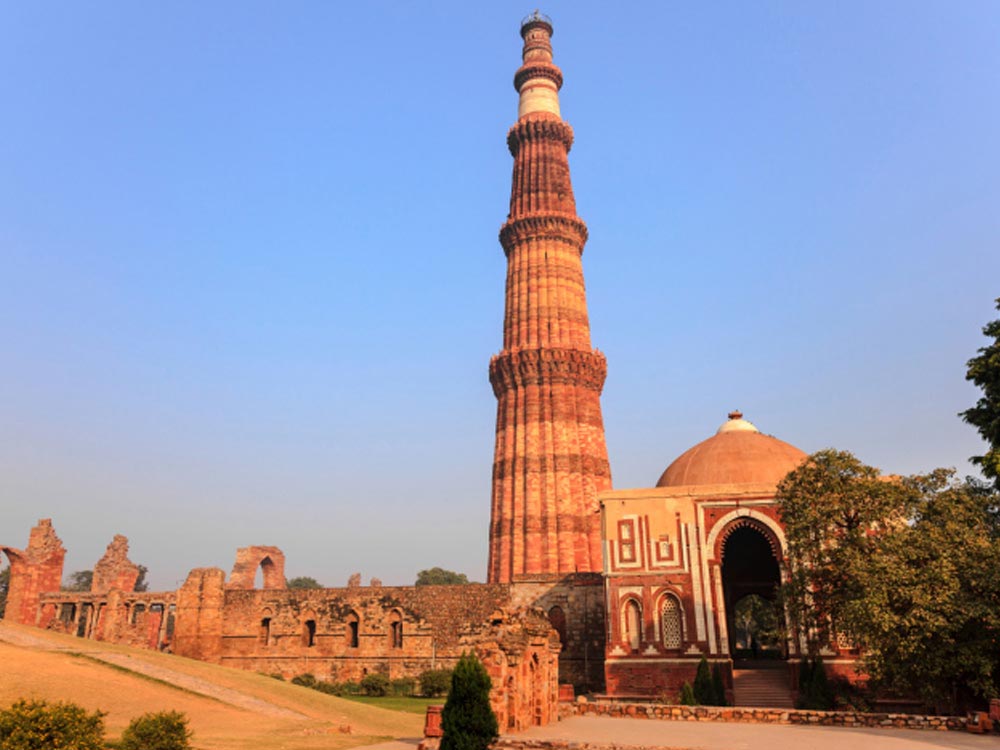 DELHI: HEART OF INDIA
Undoubtedly, embrace a soothing blend of the centuries-old Mughal legacy and urban development on your next holiday destination. It is important to include Delhi in your journey. Indeed, from fantastic architecture and flea markets to delicious food and lively nightlife. India's capital has a lot more to offer. Henceforth, it does not matter if you are on your solo trip or planning any holiday trip with your family. . So, to know more about the famous places to visit Delhi you must read this article. Then embark on the journey of the Indian Golden Triangle Tour. Complete trip has Top 21 Places of Indian Golden Triangle
Qutub Minar A Wonderful Historic Place
Qutub Minar is a beautiful highest tower having buff and red-colored sandstone. Therefore, its design got its inspiration from Indo Mughal architecture. Consequently, its name is mention on the UNESCO World Heritage site. Importantly, medieval age architecture and ancient buildings surround it.
Lotus Temple Amalgamation Of Sublime And Closeness
Lotus Temple is the perfect and classic example of togetherness and beauty. People from all religions come here to worship. Obviously, the temple has a lotus flower structure embellished with 27 marble petals. Furthermore, it accommodates a shelter hall that has around 2500 worshipers. Approximately 10,000 visitors make a plan to visit this beautiful place daily. Particularly, there are about nine doors that open into the central hall that has 40 m in height. Absolutely, at one time, it can accommodate 2500 people altogether.
Akshardham Temple Symbolises Spirituality & Tradition
Akshardham Temple denotes India's tradition, ancient architecture, and timeless spirituality. The entire temple is present over 30 acres. Besides that, it is present on the Yamuna banks of Noida Mor in East Delhi. Especially, the temple layout complex got its inspiration from Somnath, Badrinath, and Konark temple.
Rajghat Black Marble Crematorial Ground
Raj Ghat is remarking as a Mahatma Gandhi. Its presence is on the River Yamuna banks. Undoubtedly, it is a black marble platform present on Mahatma Gandhi's crematorial ground spot.
Red Fort: A Specimen Of Red Coloured Sandstone
Red Fort is a historical monument in Delhi and the structure got its name because of the red-colored sandstone. The Mughals used to build the structures. Meanwhile, this historical monument is present in the heart of the city. Earlier it is famous among the people from the name of Qila e Mubarak which means a blessed fort.
Chandni Chowk: Get Allured To Remarkable Beauty
The meandering lanes of Chandni Chowk can be a delightful sight to all the first-timers. But once you enter the hustle and bustle, definitely, you'll find yourself drawn to the fanciful beauty. Most importantly, it pertains to give enthralling look to this old city.
Jama Masjid: A Mughal Architectural Masterpiece
Constructed by Shah Jahan, the Jama Masjid imparts another Mughal architectural grandeur. Furthermore, the tourists are asked to remove their shoes. Apparently, they cover up their feet and arms before entering Jama Masjid. Also, it gets its denotation as an act of appreciation for the Muslim faith. Id-ul-Zoha and Eid-ul-Fitr are the two extraordinary events that allure tourists and devotees from all across the world.
Bangla Sahib: An Eternal Place Of Devotion
As per the local Sikh belief, a boy prophet named Sri Guru Hari Krishan Sahib went to the poor Hindu and Muslim communities. When smallpox and cholera were spreading in New Delhi in the 17th Century. He was famous for distributing holy water to the sick people that are considered to heal them. Thus, Gurudwara Bangla Sahib was built up in his memory.
India Gate Attracts Thousands Of Visitors
India Gate is one of the magnificent buildings that stand in Central Delhi. The eternal flame of Amar Jawan Jyoti burns at its base attracts a large number of visitors each year.
Humayun Tomb: A Fine Example Of Great Architecture
Humayun's tomb is a fine example of the great Mughal architecture. In addition, the structure has cultural importance as it was the first garden-tomb in the Indian subcontinent. As well, its magnificent beauty has inspired several major architectural innovations. Along with that, it culminates in the unparalleled Taj Mahal construction.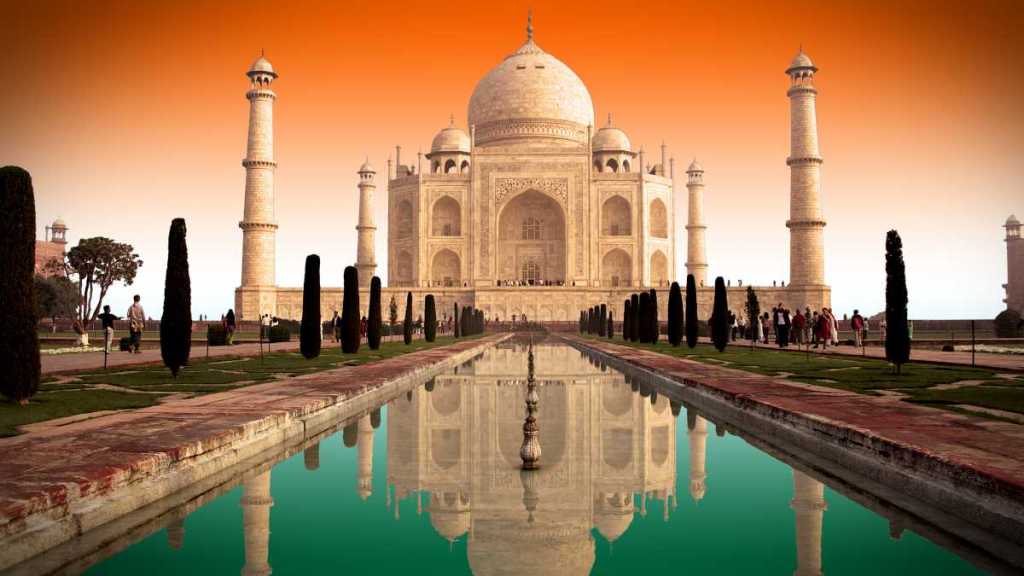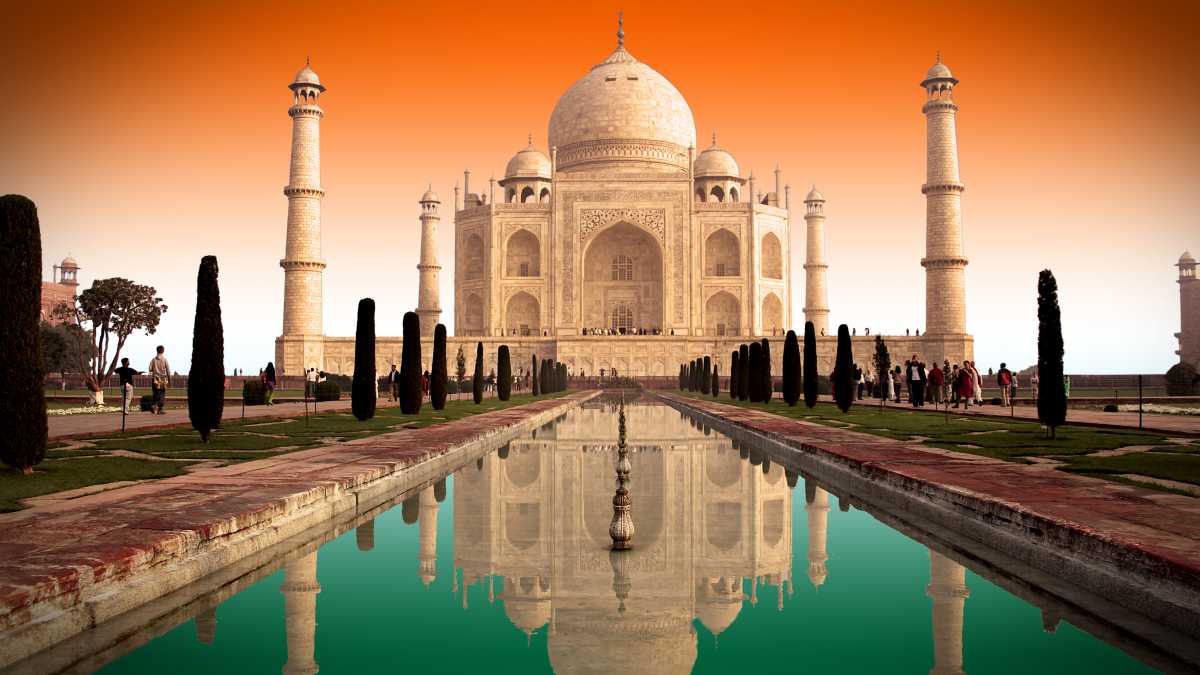 AGRA SIGHTSEEING PLACES
Abode to one of the world's seven wonders, the Taj Mahal, Agra is a city full of great Mughal architecture. Although, there are lots more places to visit in Agra beyond strTaj Mahal. Whether it is a family vacation, a solo trip, honeymoon, or a group vacation with friends.
Apart from this, it has something to offer to everyone who is trip- romantic strolling at Mehtab Bagh with their partner glaring at Taj Mahal in its full glory. They hope from one fort to another at Fatehpur Sikri and learning all about Mughal architecture. Visit Top 21 Places of Indian Golden Triangle
Taj Mahal: Glorification Of Romance
Taj Mahal symbolizes dedication and devotion to love. Shah Jahan constructed it in the memory of his dear wife, Mumtaz. Henceforth, there are millions of people who come every year to watch this magnificent specimen of architecture.
Agra Fort: Blend Of Hindu And Muslim Architecture
The Jahangir Mahal is the most extraordinary building at Agra Fort. Apparently, it is a massive palace that has a perfect blending of stunning Hindu-inspired features and Central Asian architectural elements. Inside, tourists can see the gilded central court where royal women used to pass their days.
Tomb of Akbar, the great
Akbar's Tomb, or Sikandra, was the place where Akbar took his last breath. Although Akbar initiated the construction, and his son Jehangir completed it. There are four red-sandstone gates erected tall. It features the tomb and complicated patterns and inscriptions. The lush green gardens flourishing with beautiful flowers and shrubs surround it.
Imad-ud-daula: A Great Mausoleum
Imad-ud-Daulah is a unique mausoleum situated on the Yamuna River outside Agra. Consequently, it is famous among people due to its brilliant architecture, and the name also knows it of baby Taj Mahal.
Mehtab Bagh: Crescent Shape Park
Mehtab Bagh has a crescent shape: the last in the 11 parks series and the Yamuna River in Agra.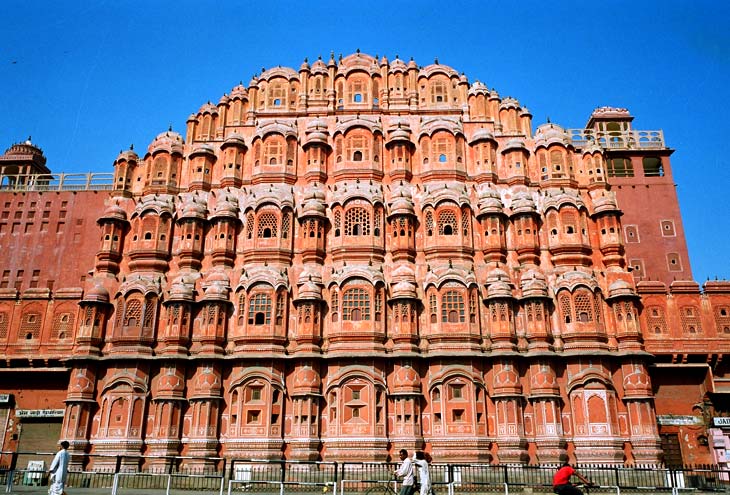 JAIPUR SIGHTSEEING PLACES TOUR
Every trip to India is incomplete without spending time in Jaipur. Its other name is "The Pink City" for its historic buildings. Jaipur is a perfect wonderland of heritage and culture, brimming with architectural gems. It's also a prominent stop in India's famous Golden Triangle, a popular tourist circuit. See The Top 21 Places of Indian Golden Triangle
You can prepare yourself for the grandeur of Jaipur, the capital of Rajasthan. City Palace offers you the taste of the lavish lifestyle afforded to the royal family of Jaipur. Next door, the astronomical instruments at the Jantar Mantar observatory sure-shot bring the mysteries of space down to Earth. And depending on the time of your visit, you may be able to experience many festivals that Jaipur annual calendar has, like the International Kite Festival in January or Elephant Festival in early spring.
Amber Palace: A Beautiful Castle
Amber Palace looks stunning and has a significant history. It is present on the hilltop, and it is towering over the Amber village and situated on Jaipur outskirts. As a result, the palace depicts a fascinating blend of Muslim and Hindu architecture. White marble and red sandstone are there while constructing the castle.
City Palace Has Exquisite Design
City Palace is one of the renowned tourist destinations with three exquisite designs like Mughal, European, and Rajput. You will also get to see Hawa Mahal and Jantar Mantar near the palace. The main complex layout includes the royal courtroom, temple, royal guest house, and the residential complex. The last ruling family still stays in the palace's exclusive section, private and not open for people.
Hawa Mahal Will Leave You in Amazement
Hawa Mahal has such fantastic architecture that will leave you in sheer awe. It is a perfect place where you can experience a rich past along with a great cultural heritage. It got its name after Hawa Mandir and has a domed-shaped structure along with a Rajput-style architectural design. Besides that, canopy-styled stone inlay filigree work will visible in its arches.
Jal Mahal Gets A Splendid View
Jal Mahal is an appealing and magnificent palace that is present in the middle of the lake. Maharaja Jai Singh II has renovated and enlarged this beautiful palace. However, it is famous as one of the finest and great examples of Rajputana's legacy. You will see the boats on the Man Sagar Lake bank to reach Jal Mahal.
Jal Mahal is a five-storeyed structure, where the first four floors are submerging underwater. Thereafter, the Nahargarh Fort is there nearby and provides a splendid view of the lake and the palace.
Jantar Mantar A Famous Heritage Site
Jantar Mantar is one of the prominent tourist destinations in Jaipur that is known for its great buildings. It is one of the famous heritage sites that has the largest science observatory in the world. This complex has the largest stone sundial in the world. The ancient king of India built several huge scientific tools for calculating the distance of the Earth from different stars, planets, and satellites. Eventually, it is an observatory filled with several instruments that were built and used in the 18th Century.
Nahargarh Fort Abode Of Tigers
Nahargarh is also known as the 'abode of tigers', named when many tigers roamed around the hills. The fort got it's after Prince Nahar Singh Bohemia. Significantly, you will see many structures within the fort. It has a temple dedicated to the Jaipur Monarch, Madhavendra Bhawan, another two-storey building, the temple for Prince Nahar Singh Bhomia, and Diwan I Aam.
---
---
STAFF'S PICKS &
Related Posts