Fascinating Islands In India For A Perfect Vacation
Posted On October 12th, 2021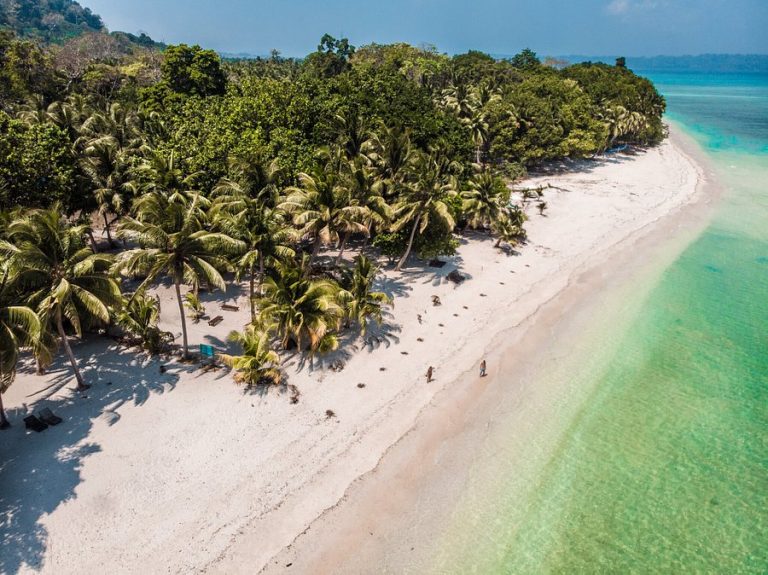 A holiday to an Island is always enchanting. Do you agree? Moreover, just planning or deciding the itinerary of the archipelago will woo your heart. The turquoise water, basking in the sun, swinging on a hammock, honeymoon photoshoots, isn't it tempting?
Do you also wish to plan your holidays on the best islands in India? If yes, we have prepared a list of islands to sweep off your feet with the alluring beauty.
Unravel The Most Mesmerizing Islands In India.
India is blessed with many beautiful islands to engage its visitors throughout their holiday. So, if you plan a solo trip, family trip or honeymoon, these islands will always enchant the visitors. Ready to check out the list? Here we go!
Havelock Island: Bask in the bizarre beauty
Havelock is an archipelago of the Andaman Islands. It is one of the best islands in the Indian Territory to explore. Havelock Island will treat you with its essence beauty. The magical land will impress you with every footstep you place here.
The captivating scenery and the shimmery beaches serve as a complete refreshing wave of fresh air. Moreover, Havelock is a perfect destination for your honeymoon. Why? Well, the picturesque setting and well-curated romantic places make it an ideal place for honeymooners. There are also adventure activities, water sports, trekking, wildlife, and waterfall here. So, visit Havelock Island and jazz up your sojourn.
Majuli Island: Lure your senses
Explore the world's largest river island, Majuli Island. Perched in Assam, this Island will bring true joy to your senses. The tranquil picturesque setting with natural wonders is worth visiting. Moreover, the diverse culture of this land will enchant travelers.
Northeast places are gaining more and more tourists every year. The credit goes to its untouched beauty and panoramic view. Moreover, you can find moss-covered land rather than sand on Majuli Island. It is among the best islands in India to visit. Travel to Majuli Island in the months between October to December to experience the best of the place.
Diu Island: Scintillating nightlife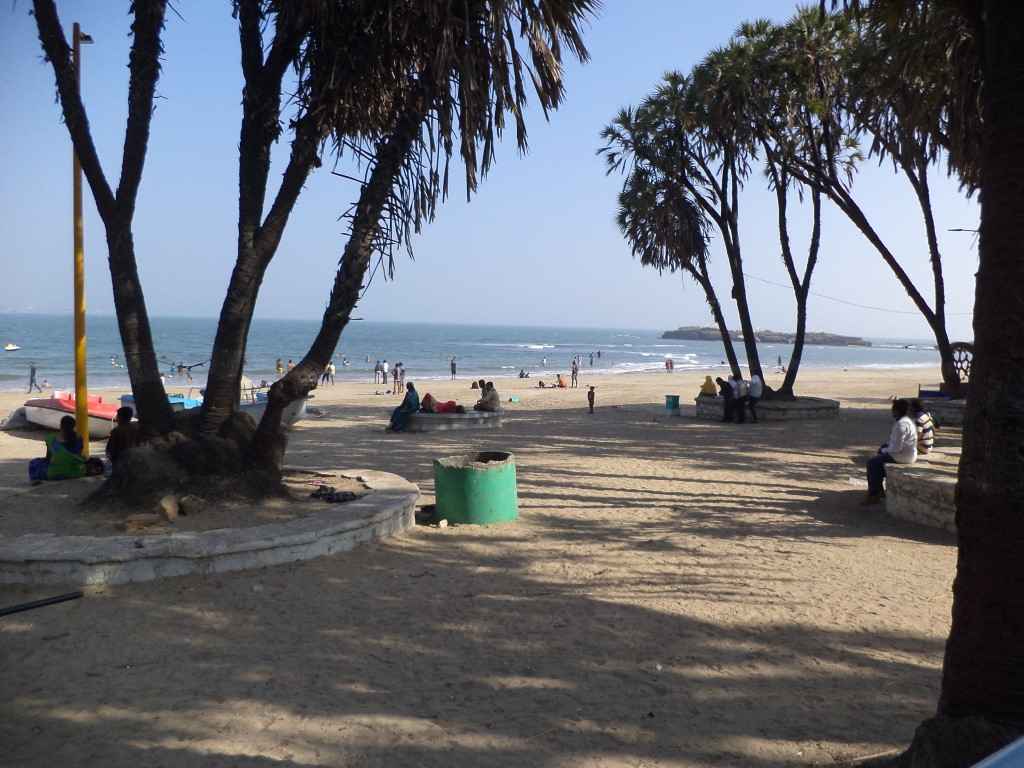 One of the charming hamlets of Gujarat is Diu Island. It is among the best islands in India where you can relax and experience a slice of paradise. With a pinch of Portuguese influence along with Gujarati culture is a perfect blend to explore.
The top-notch beaches, seafood, and party environment will make you forget all the poignant of life. You can also explore the beach festival here organized in the months between December till February. Moreover, there are also adventure activities, sightseeing places, and also Portuguese history to explore. Alcohol here is legal unlike other parts of Gujarat. So, when in Diu, bottoms up!
Netrani Island: Get set go to sense the exquisiteness
Netrani Island located in Karnataka is among the best islands in Indian territory. The main attraction here is that the island resembles a heart shape. Hence, it is an ideal place to spend time after tying the knot. It is also popularly known as "Pigeon Island" as you can find many pigeons here.
You can get to this island from the Murudeshwar coast by ferry. The famous attractions here are the exotic aquatic life, high cliffs, and tranquil beauty. Visitors can have a good time watching aquatic life. If you are lucky enough, you can even get to see whale sharks and other rare aquatic creatures. Other things to try here are snorkeling, scuba diving. There are also popular temples, churches, and mosques here, so you have many options at Netrani Island.
Lakshadweep Islands: Beauty beyond your imagination
Take a moment and indulge in the scenic beauty of Lakshadweep Islands. It is one of the best islands in Indian Ocean to spend your vacation. Lakshadweep Islands offers such an aura that you forget all your work blues and soak in the essence of the place. Nestled in the Arabian Sea, it is a must-visit place for a blend of tranquillity and adventure.
There is a huge archipelago of 36 islands to your amusement. However, not all the islands are open for visitors. The popular islands here are Agatti Island and Kadmat Island. You can also boost your adrenaline with adventure activities here. Moreover, the untouched beauty of the place will calm down your soul.
Divar Island: Encounter the magic of the sprawling island
Divar Island is one the best islands in India to visit to get away from the mayhem. Located in the happening city of Goa yet peaceful and away from the maddening crowd. The place has well retained the culture of Goa there is also Hindu History attached to this place.
You can reach here from old Goa, Viceroy's Arch and then take a ferry. People visit here in August to attend the Bonderam festival, there is also another festival called Potekar. The island is just to enjoy some good time in nature's lap. So, when in Goa visit Divar Island to soak in peace.
Explore the best islands in India for a fun-filled vacation. Ditch the same old lifestyle and try something new. So, which is the island you placed your travel dart on?
---
---
STAFF'S PICKS &
Related Posts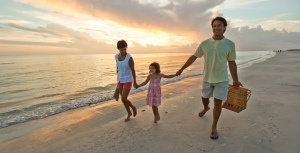 Posted on December 2nd, 2020
A part of India has fallen over a long seaway, which is one of the longest coastlines in the world. The West Coast Line here has not only Goa...
Read More

→