Offbeat Beaches In Mumbai That Are Perfect For New Year Celebrations
Posted On December 16th, 2021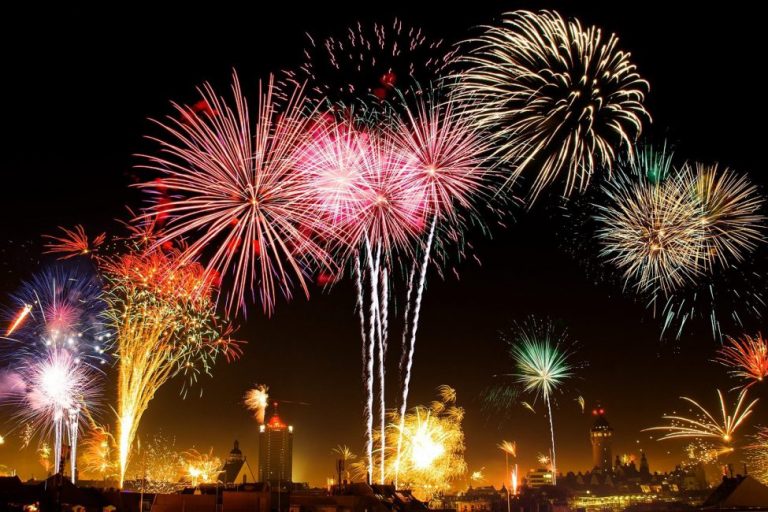 It's December, the last month of the year. So, what are your new year's plans? Is your soul craving for beaches or mountains? Or would you like to enjoy the serenity of nature or hit the party deck?
Well, most of us choose Goa to spend our new years eve. However, offbeat beaches in Mumbai with their quaint atmosphere are perfect for a splendid new year's eve celebration. 
Get ready for an exhilarating experience amid the offbeat beaches in Mumbai
Ditch the maddening crowd and calm your soul to the noise of the sea waves in Mumbai. Let us introduce you to the list of best offbeat beaches in Mumbai. So, grab your virtual life jacket, as we dive into the marine land.
Marve Beach
One of the best beaches in Mumbai is Marve Beach located in the Malad area. The attractive villas and Portuguese church are the prime attractions of this beach. Marve Beach is also among the best beaches in Mumbai for couples.
Away from the city noise, the cool breeze touching you, nothing can be more charming than romancing to the tune of sea waves. So, if you want some quaint time with your love on new year's eve, you know where to head.
Bassein Beach
Want to get the feeling of being in Goa? Then, Bassein Beach is the perfect spot to move. However, you can find less crowd than Goa with serenity at its best.
The enchanting atmosphere and the local cuisine of the beach are just marvelous for a perfect new years night. The clean beach, fresh air and the surrounding can give all famous beaches such as Juhu beach a "run for its money". 
Kalamb Beach
A perfect paradisiacal beach in the Nalasopara area of Mumbai is Kalamb Beach. Secluded from the city hustle and bustle, you can have a quaint relishing time by the shoreline.
The sea around, blue sky above, shimmery sand complemented with local cuisine is perfect. All this together is sure to amp up your excitement on the new-years eve. 
Manori Beach
Want to know which is the famous beach in Mumbai? From Juhu beach to Girgaun Chaupatty, the list is endless. However, Manori Beach is the best bet, if you want to enjoy a tranquil atmosphere.
Surrounded by greenery and cashew trees, Manori Beach gives a picture-perfect destination for travellers. Tourists can book a lavish villa or a resort by the beachside. Also, the seafood at Manori beach is just outstanding. So, a perfect spot to enjoy luscious food and scenic views. 
Nagaon Beach
Want to enjoy different watersports and relish fresh seafood? Then, Nagaon Beach, about 114 km away from Mumbai is your best vacation spot. With an array of water sports and surreal homestays, your new year's celebration by the Arabian Sea will be more elite.
Nagaon Beach is a scenic white sand beach near Mumbai harboring exclusive entertainment at affordable prices. Moreover, the palm trees by the shoreline, dazzling sunset view, and the seafood will lock the deal of romantic new years night. 
Diveagar Beach
One of the attractive offbeat beaches in Mumbai is Diveagar Beach. The sight of coconut palms, shimmery sand and turquoise water is a paradise for photographers. One of the best beaches in Mumbai for a weekend getaway with family and friends.
You can plan your new year celebrations here and book a villa in advance. The adventure activities, nature all around, greenery is sure to add peace and enthusiasm to your new year celebrations. For newlywed couples, nothing can be more romantic than relishing new years eve at Diveagar Beach in the backdrop of captivating nature.
Kelwa Beach
Located in the Thane district, Kelwa Beach is equally beautiful as Aksa Beach Mumbai and Gorai Beach. However, if you love less touristy places and want to feel the quaint environment, then Kelwa Beach is outstanding.
This virgin beach has a unique charm with a quaint surrounding. Thus, love birds can have a lovey-dovey time and embrace their love story. One of the most alluring secret beaches in Mumbai with extreme eye-pleasing views is Kelwa Beach.
Uran Beach
Popular for its exquisite beauty, Uran Beach in Navi Mumbai will take you on an alluring tour of the marine world. This hidden gem in Mumbai has a lot to offer its tourists. From serenity to water sports, Uran beach is full of entertainment.
It is also among the best beaches in Mumbai for couples to celebrate new year's eve. The sand caves, soothing waves will make your trip surreal. Take a stroll by the beach, enjoy sipping coconut water and gorge on tasty snacks. Plan a stay near Uran Beach and relish your new years night to the fullest.
Plan your new years eve in these glorious offbeat beaches in Mumbai, and make memories that are linked in your heart forever. Make the December trip to remember always!
---
---
STAFF'S PICKS &
Related Posts