If you are a Krishna devotee, which places in India are a must visit?
Posted On May 1st, 2023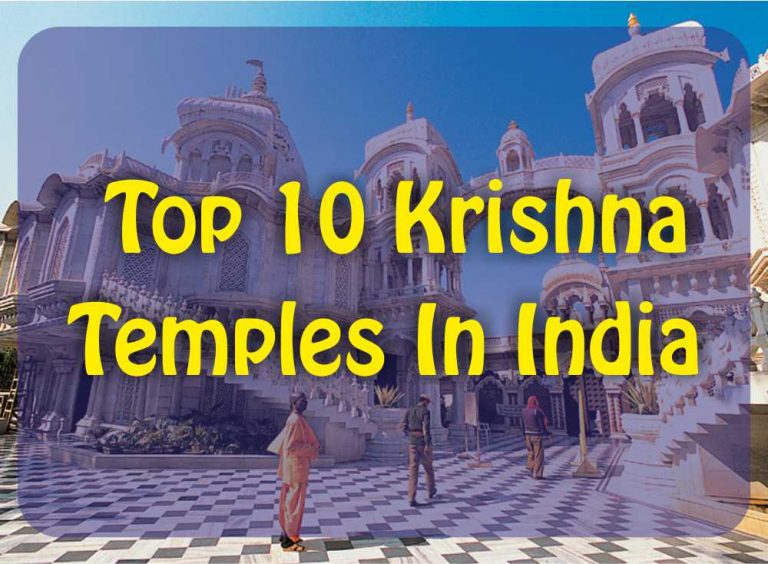 Wherever you are in India, there is a Sri Krishna Temple nearby. Such is the popularity of Sri Krishna.
There are as many famous Krishna temples in India, and hundreds if not thousands of other ancient Krishna Temples in India. 
With a list of the biggest Krishna temples in India, and it includes Krishna temples across India.
List of Top 10 Krishna Temples In India
1. Prem Mandir
According to pilgrims and tourists, Prem Mandir is India's most incredible Hindu Krishna famous temple.
This beautiful shrine, situated outside of Vrindavan, was given by Rasik saint Jagadguru Shri Kripalu Ji Maharaj, a spiritual guide to Varanasi.
The best time to visit the temple will be on Radhastami and Janmashtami. Prem Mandir is best during the nightly fountain show, which draws a sizable crowd.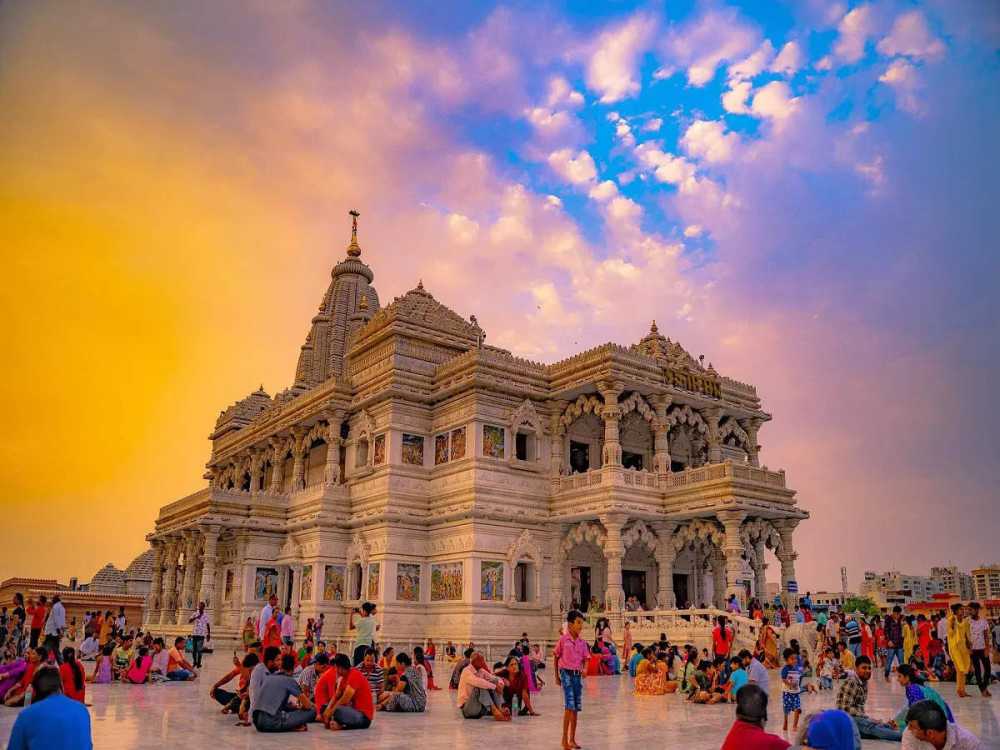 Timings: 05:15 AM to 12 Noon & 04:30 PM to 08:15 PM
Location: Raman Reti Road, Vrindavan, Uttar Pradesh 281121
2. ISKCON Temple
The worldwide movement known as ISKCON is one example. Worldwide, there are many ISKCON temples.
The International Society for Krishna Consciousness, or ISKCON, is what it stands for.
ISKCON temples in India in multiple cities, including famous Krishna temples in Rajasthan, Delhi, Mumbai, Vrindavan, Bangalore, Kolkata, Ahmedabad, and Baroda.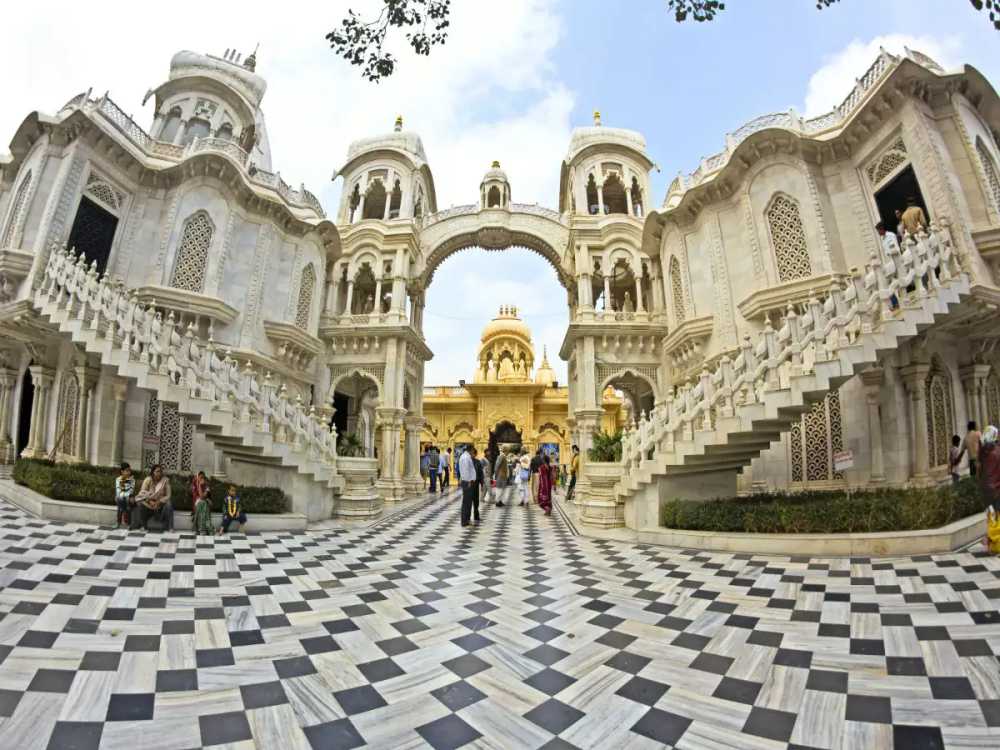 Timings: 04:30 AM to 08:45 PM, Closed in the afternoon
Location: Krishna Balaram Temple, Bhaktivedanta Swami Marg, Raman Reti, Vrindavan, Uttar Pradesh-281121
3. Dwarkadish Temple
Gujarat's sacred city of Dwarka is home to the Dwarkadhish Temple. It is a well-known holy destination for followers.
This stunning Hindu temple is devoted to Lord Krishna and has a five-story edifice supported by 72 pillars. Another name for this temple is Jagat Mandir.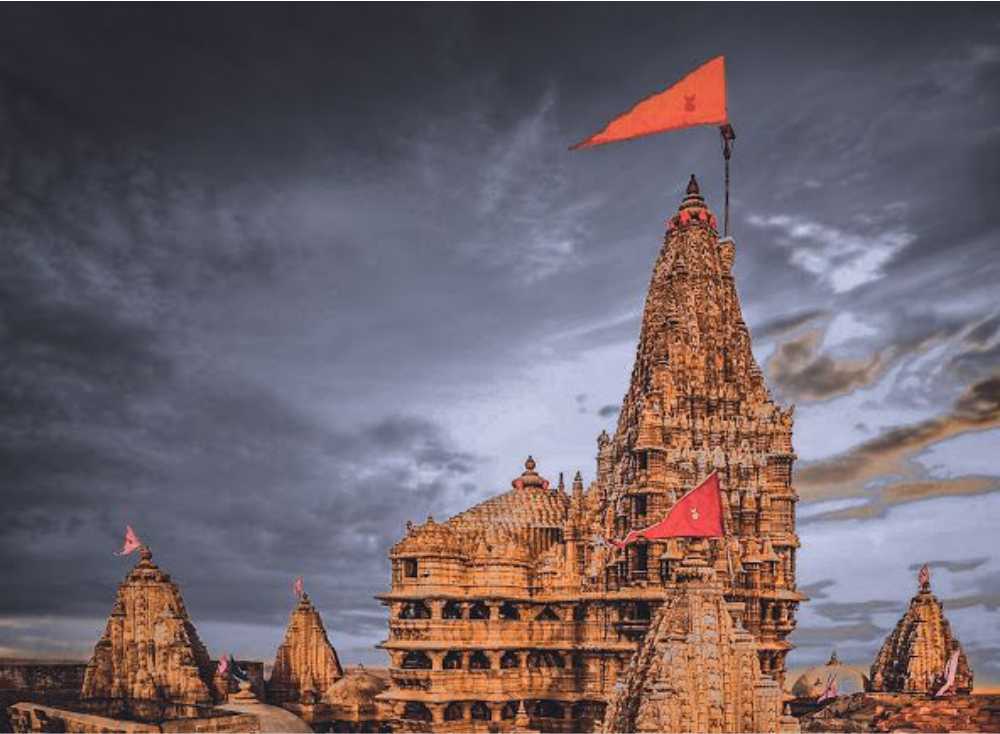 Timings: 6.30 AM to 01:00 PM & 5:00 PM to 9.30 PM
Location: Dwarka, Gujarat 361335
4. Guruvayur Temple
The Bhuloka Vaikunta is a different name for the Guruvayur Temple. Lord Vishnu, worshiped here as Lord Krishna's avatar, is the temple's main deity.
The temple, which is devoted to Lord Krishna, is called the Dwarka of South India.
The idol of Lord Krishna is supposed to have been worshiped here by Lord Brahma himself.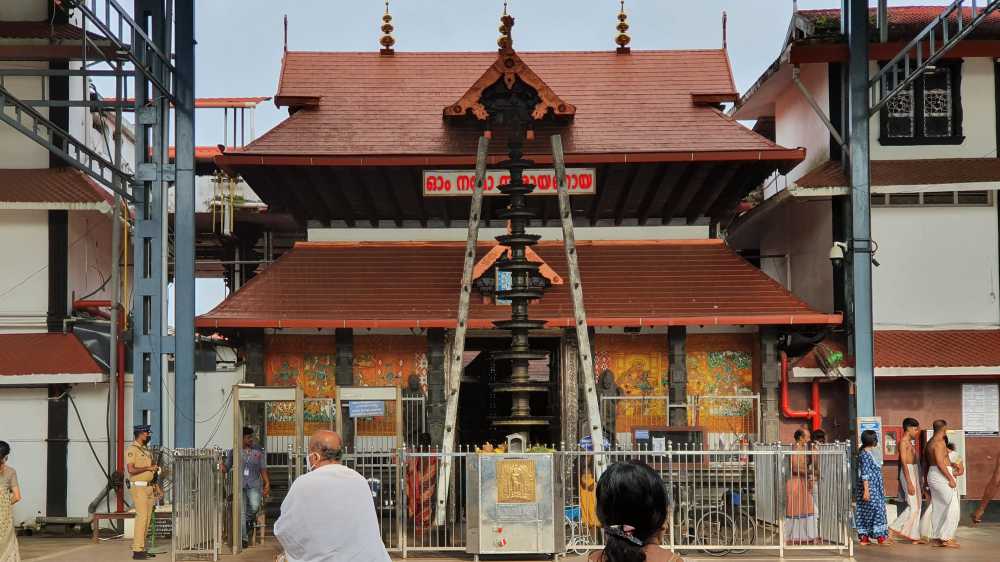 Timings: 03:00 AM to 01:30 PM & 04:30 PM to 09:15 PM
Location: Guruvayur Devaswom, Guruvayur, Kerala 680101
5. Jugal Kishore
A Mughal monarch named Jahangir constructed it in 1684. As part of a spiritual tour to Mathura, it is significant to stop at this location since it is where Krishna killed the demon Kesi and took a bath.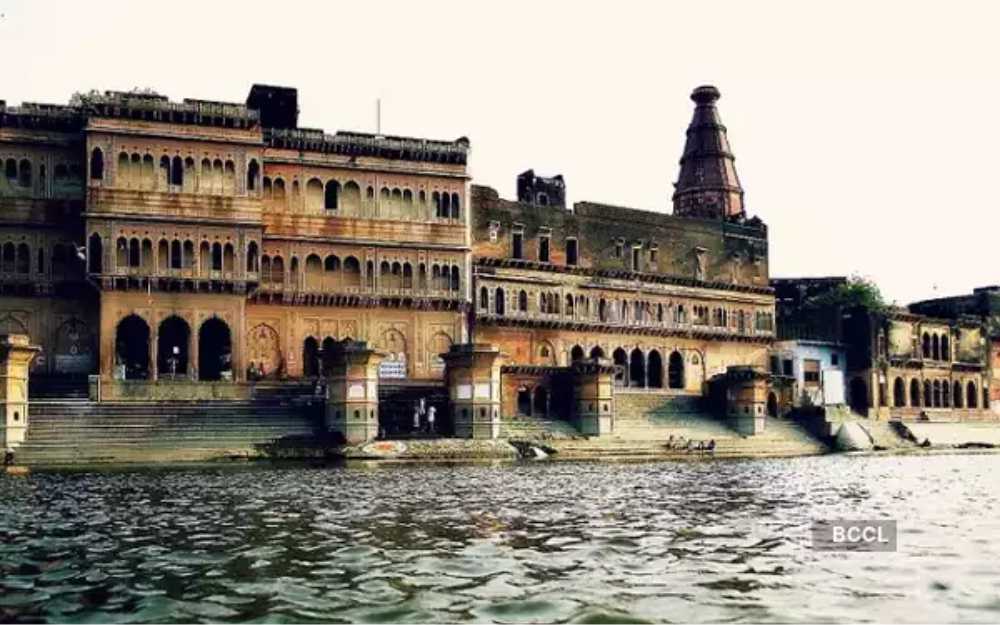 Timing: 8:30 AM to 12 Noon. 4:30 PM to 8:30 PM
Location: Goda Vihar, Vrindavan, Uttar Pradesh 281121
6. Jagannath Temple
Gujarat is home to the well-known Lord Krishna temple, Jagannath Temple. Balram and Subhadra are Lord Krishna's siblings whose idols are also present in this temple.
These wooden statues are royally replaced every 12 or 19 years with identically carved wooden copies.
Timing: Morning Hours: 4:00 am to 11:00 am. Afternoon Hours: 1:00 pm to 11:00 am
Location: Temple Road, Puri, Odisha 752001
7. Bankey Bihari Temple
Vrindavan City and the Banke Bihari Lord Krishna temple are the lists of famous Krishna temples in India.
One of the seven temples in Vrindavan, it draws countless pilgrims and tourists each year. 
It appears that Swami Haridas was given the Lord Krishna idol in the shrine.
Additionally, if you see the idol's lotus feet in person, come here to Akshaya Tritiya because the general public typically keeps them out of sight.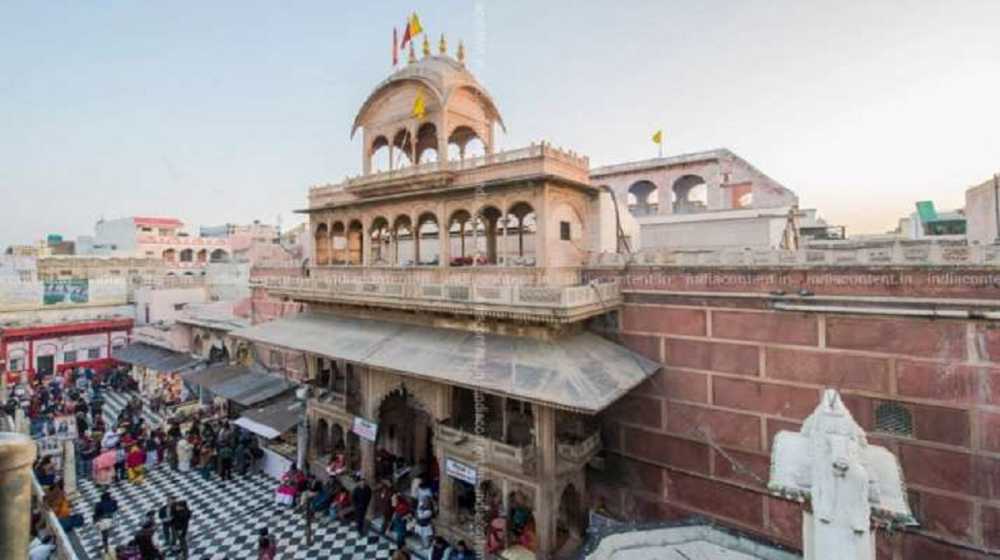 Timings: Summer-7.45 AM to 9.30 PM, Winter- 8.45 AM to 8.30 PM
Location: Bhaktivedanta Swami Marg, Banke Bihari Colony, Vrindavan, Uttar Pradesh 281121
8. Udupi Sri Krishna Matha
In the Karnataka city of Udupi, a revered temple called Sri Krishna Matha is dedicated to Lord Krishna.
Additionally, the temple is a Dvaita Matha that resembles a bustling ashram.
Through an interior window, worshippers stream in for Lord Krishna's sacred visit. Here, a statue of the Lord has been erected.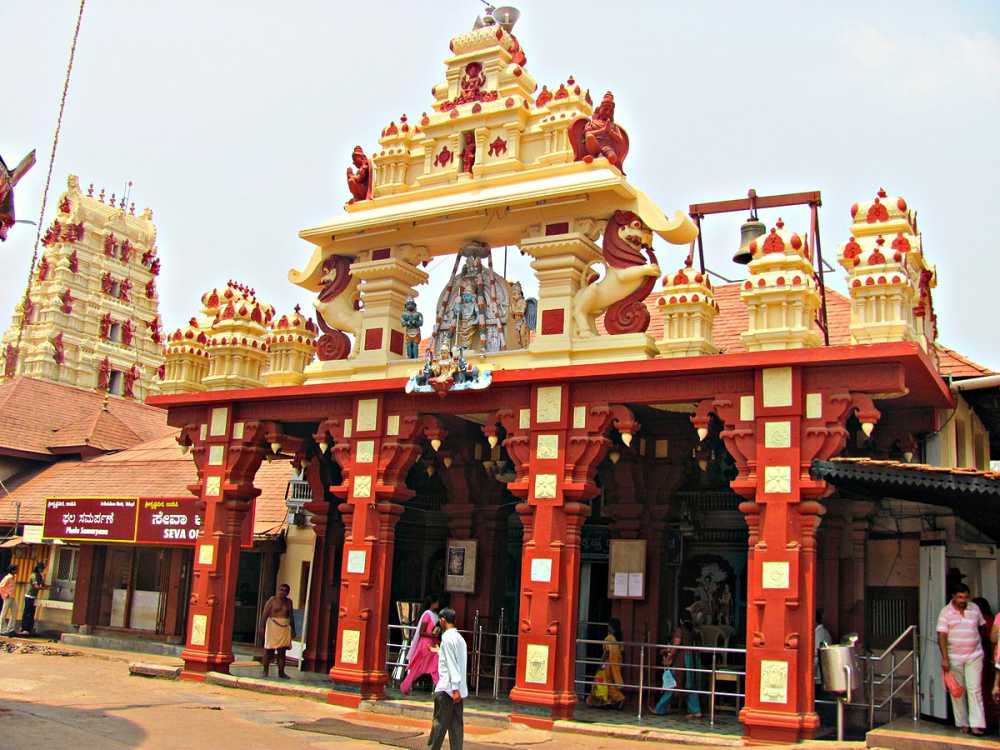 Timings: 05:30 AM to 11:00 PM & 07:00 PM to 08:50 PM
Location: Car Street, Udupi, Karnataka 576101
9. Shree Ranchhodraiji Maharaj Mandir
Shree Ranchhodraiji Maharaj Mandir, one of Krishna's most famous temples in India's most important temples, is in the center of Dakor's central bazaar, close to Lake Gomti.
The Maratha nobleman built the temple's current construction in 1772. It has twenty-four gold-covered turrets and eight domes.
The deity's idol is set up beneath a covered pavilion in the temple's interior holly area.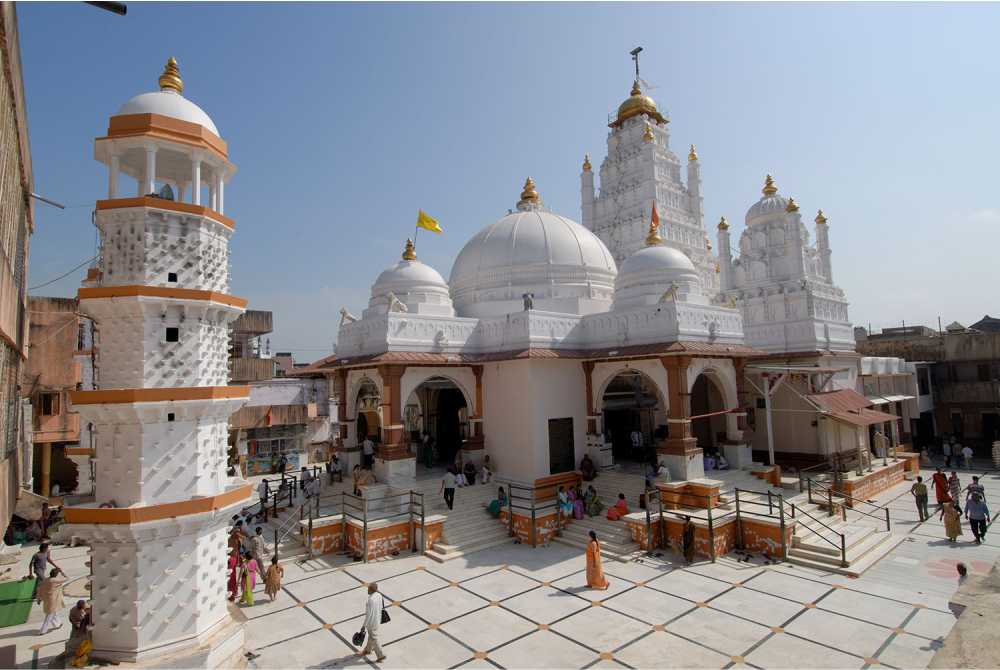 Timings: 06:45 PM to 12 Noon & 04:15 PM to 07:30 PM
Location: Dist. Kheda, Dakor, Gujarat 388225
10. Shri Gopal Krishna Temple
The 1.5-acre Shri Gopal Krishna Temple was aesthetically designed to perfection while considering Vastu principles.
You must climb 108 steps to get to the temple's main sanctum; each step represents one of the names of Lord Krishna chanted through the Sri Krishna Ashtotthara.
The statue of Chaturbhuja Mahavishnu, the temple's presiding deity, was fashioned out of black granite by renowned sculptor Sri Shyam Sundar Badekkila.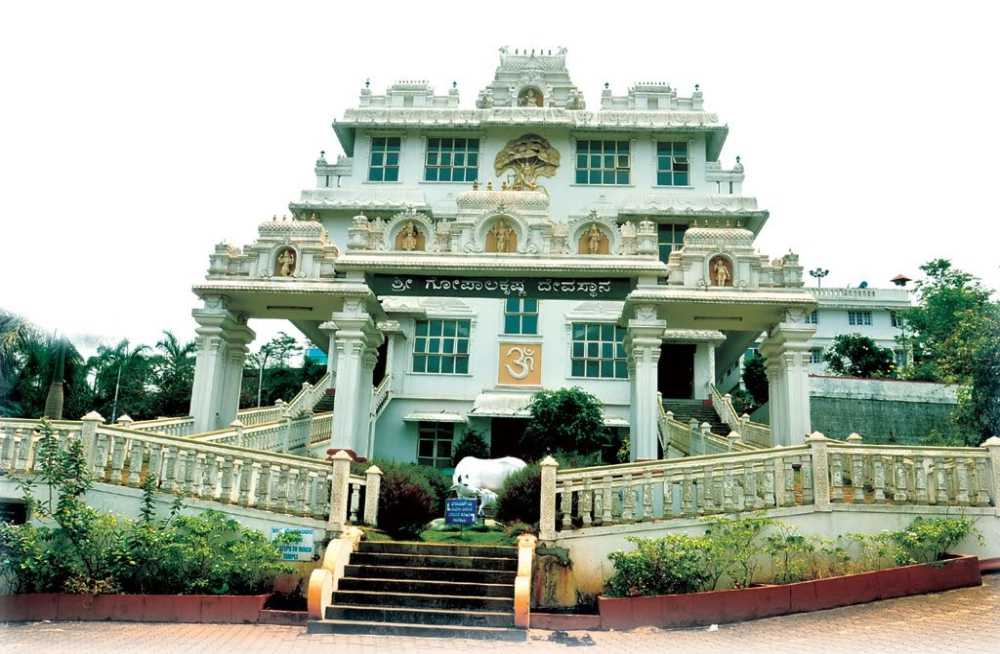 Timings: 5:00 AM – 1:00 PM & 4:00 PM – 8:30 PM
Location: Classique Village, Shakti Nagar, Mangaluru, Karnataka 575016
Conclusion
One of the famous Radha Krishna temples in India's incarnations, Lord Krishna is regarded as the world's greatest philosopher.
The popularity of these temples is a result of their connection to Lord Krishna. These Krishna temples' spiritual aura has become a tranquil destination for pilgrims.
Many famous Krishna temples in India that are considered architectural wonders can be found in India. To learn about the most incredibly famous Krishna temple India & South India,
FAQs
ISKCON monks, are they paid?
No, ISKCON monks serve as volunteers and are constantly devoted to helping Lord Krishna in their work.


What is ISKCON famous for?
ISKCON is centered on Lord Krishna, whose main objective is to spread the name of the Supreme worldwide.


---
---
STAFF'S PICKS &
Related Posts