10 Best Places to Visit in Ayodhya
Posted On April 29th, 2023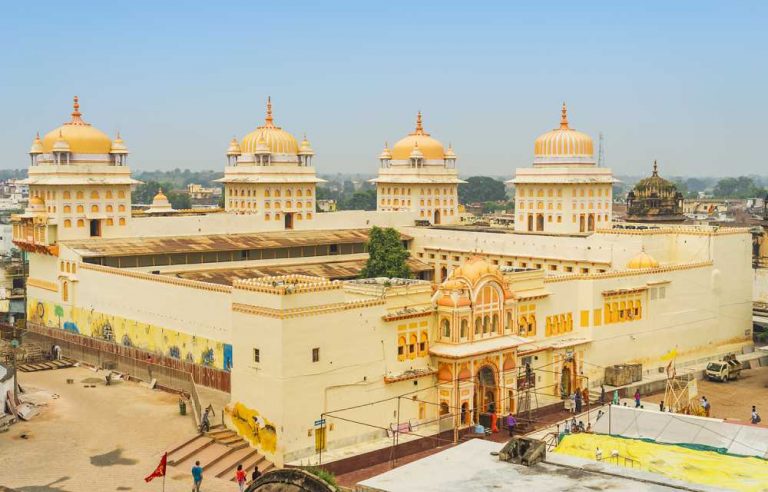 Very ancient place of India which is now famous among the people as a religious place. Due to its religious nature, it attracts lakhs of devotees throughout the year. Ayodhya is situated in the Faizabad district of Uttar Pradesh on the right bank of the Sarayun river. Known as the birthplace of Lord Rama, this place will take you on a spiritual ride. Ayodhya sightseeing places will introduce you to Ram Janmabhoomi, history of Ayodhya, sanctity of Sarayun river.
History of Ayodhya city
The old name of Ayodhya was Kaushal Desh. Hindus travel here in great numbers.This is the place where the mythological book- Ramayana was also composed. Manu built Ayodhya, which is predominantly a city of temples.  Remains of Hindu, Muslim, Jain and Buddhist religions have also been found here. Its antiquity is its supreme quality which attracts a lot of travelers.
10 Ayodhya Attractions
These 10 places to visit in Ayodhya will paint you in the colors of religiosity. If you are interested to know religious history then you can fulfill your wish by coming here:
1. Kanak Bhawan
Kanak Bhawan is also known as the "House of Gold" because, as you can probably infer from the name, it is made of gold, or kanak. The idol of Lord Rama and Sita at the temple is quite lovely, and they both have gold crowns on their heads. By simply looking at the idol, you will develop a love for its great artistry. The primary attraction here is a fantastic performance of music and songs that is presented in a portion of this building, which is why there is a great crowd of tourists here.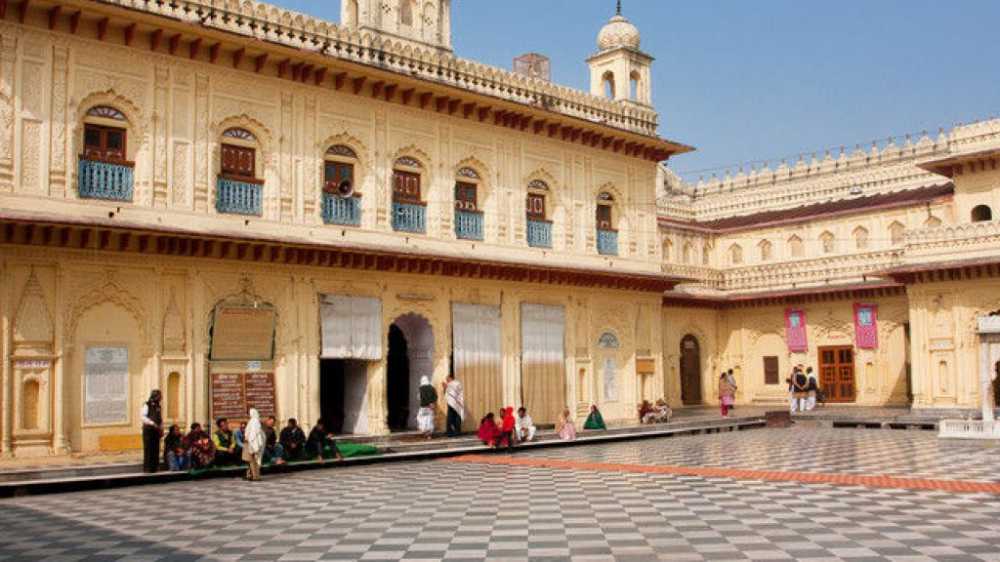 2. Hanuman Garhi
Built by the Nawab of Awadh, this Hanuman temple is situated on the top of the mountain, to reach it you have to climb 76 steps. The temple has a 6 inch idol of Lord Rama and there is also an idol of Hanuman with his mother. This is the right place for Hanuman devotees, where you will be able to see the panoramic view of the surrounding mountains along with religiousness. It is said that people come here to pray for the fulfillment of their wishes and to atone for their sins.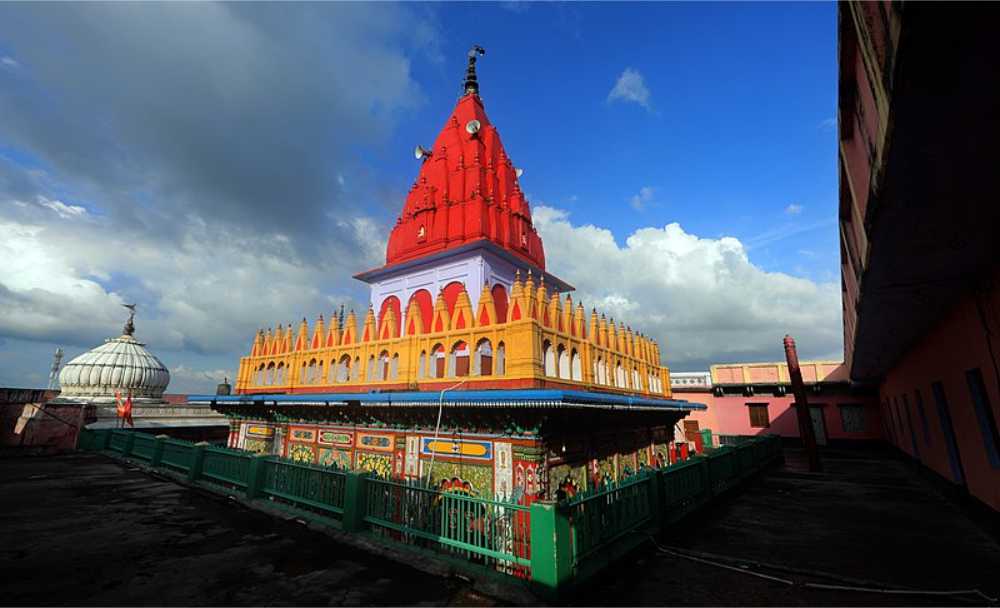 3. Rose Garden
This garden, which adds beauty to the beauty, will introduce you to many types of roses. Some red, some white, some pink, some yellow – and many more roses like these. With its intoxicating fragrance, it will perfume your conscience too. This is the tomb of Nawab Shuja-u-Daula in which this garden has been made. Roses have been planted near the water fountain. The drops of fountain water falling on the blossoming roses have created a wonderful sight which one wants to collect as soon as they get a chance.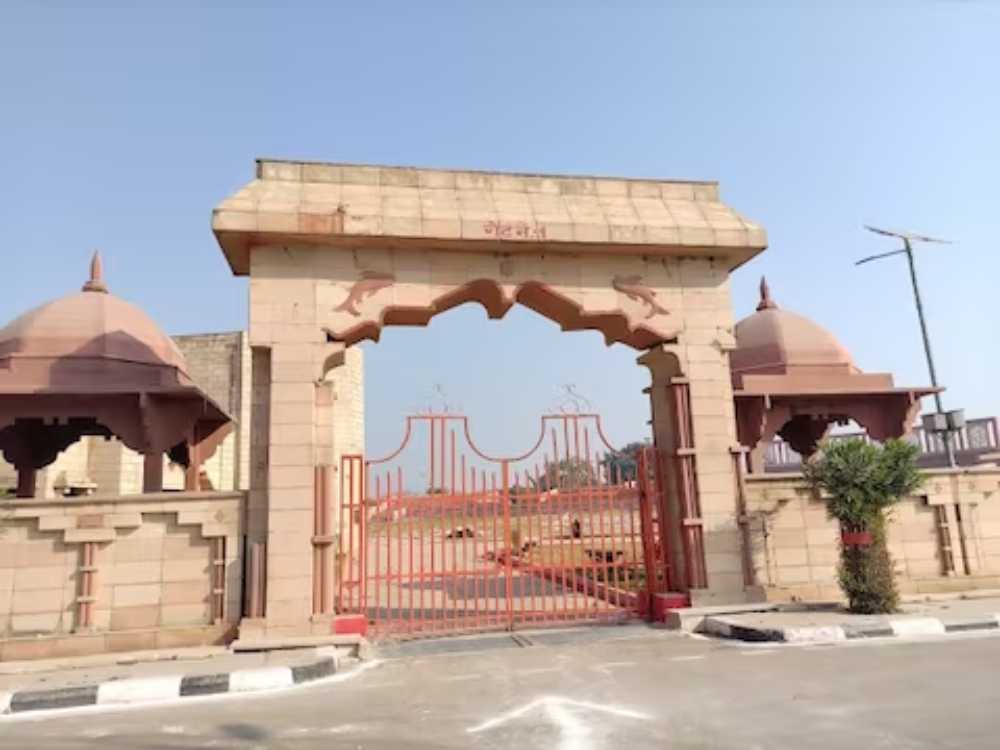 4. Thakur of Treta
Lord Rama is said to have performed Ashwagandha Yagya here and a new temple was later built at this place. Idols of Lord Rama, Sita, Lakshmana, Bharata, Shatrughan etc. have been installed in the temple. The original idols are also preserved here which is made of only one black stone. This work of art is excellent.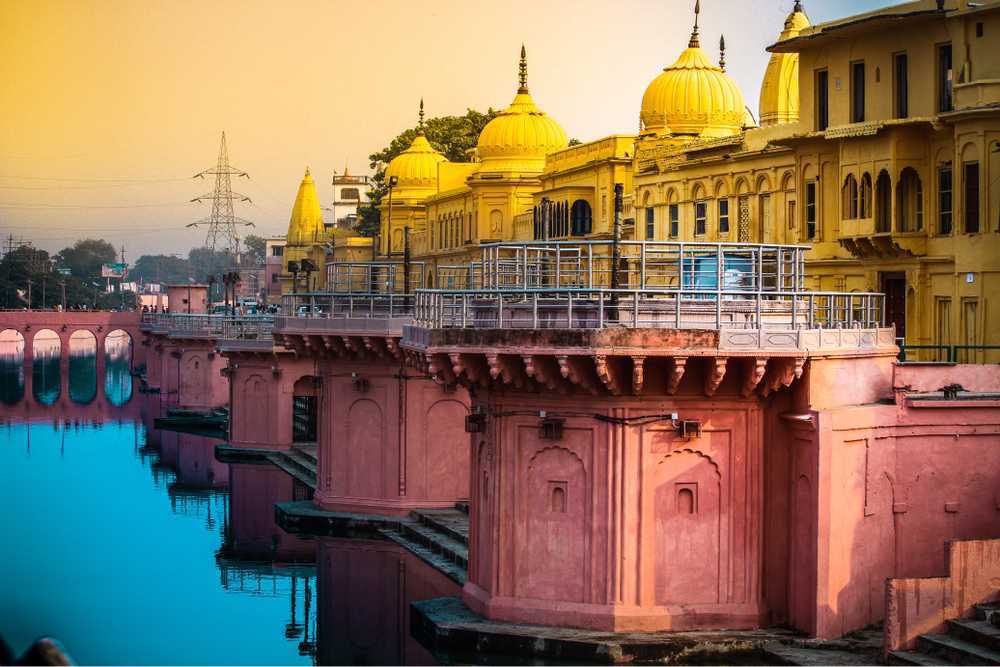 5. Sita's Kitchen
It is situated on the north-west side of Ram Janmasthan. It is a temple which has been converted into a kitchen. Sita, also known as Annapurna and the goddess of food, was constructed with this idea in mind. The idols of Lord Rama, his brothers, and their wives are located in one section of the temple. You get to see idols of Ram-Sita, Laxman-Urmila, Bharat-Mandavi, Shatrughan-Shrutakirti with their couples here.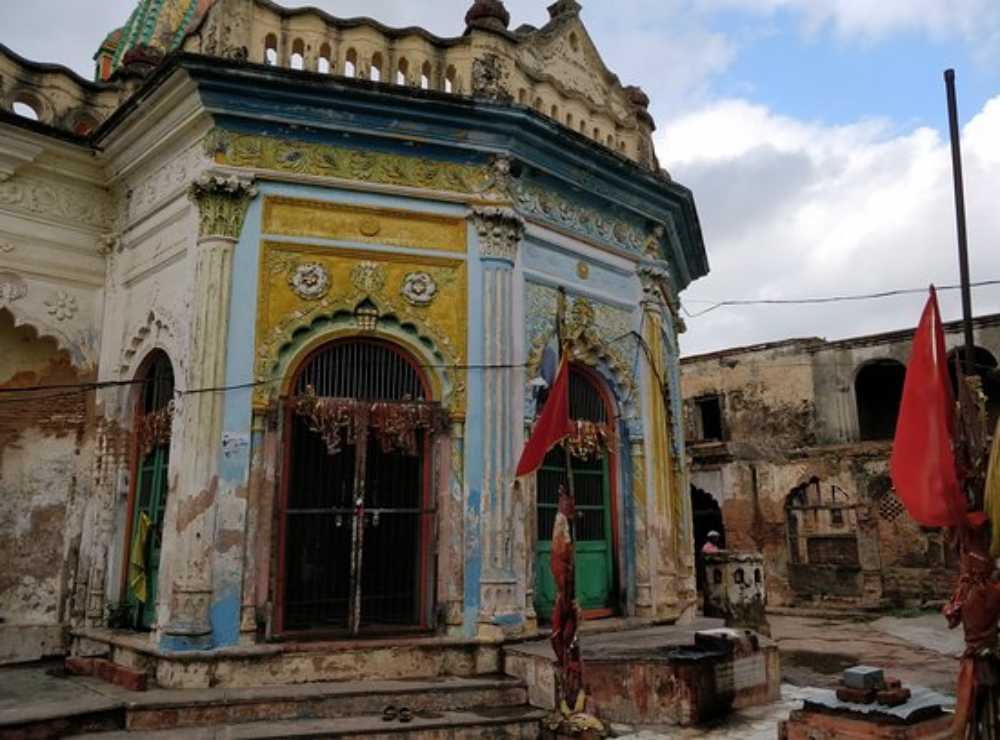 6. Tulsi Memorial Building Museum
Goswami Tulsi Das inspired the construction of this museum. There is a library here that will introduce you to the history of literature, so anyone interested in that sort of thing should come here. It is also a research center where research is done on the literature, culture and spiritual subjects of Ayodhya.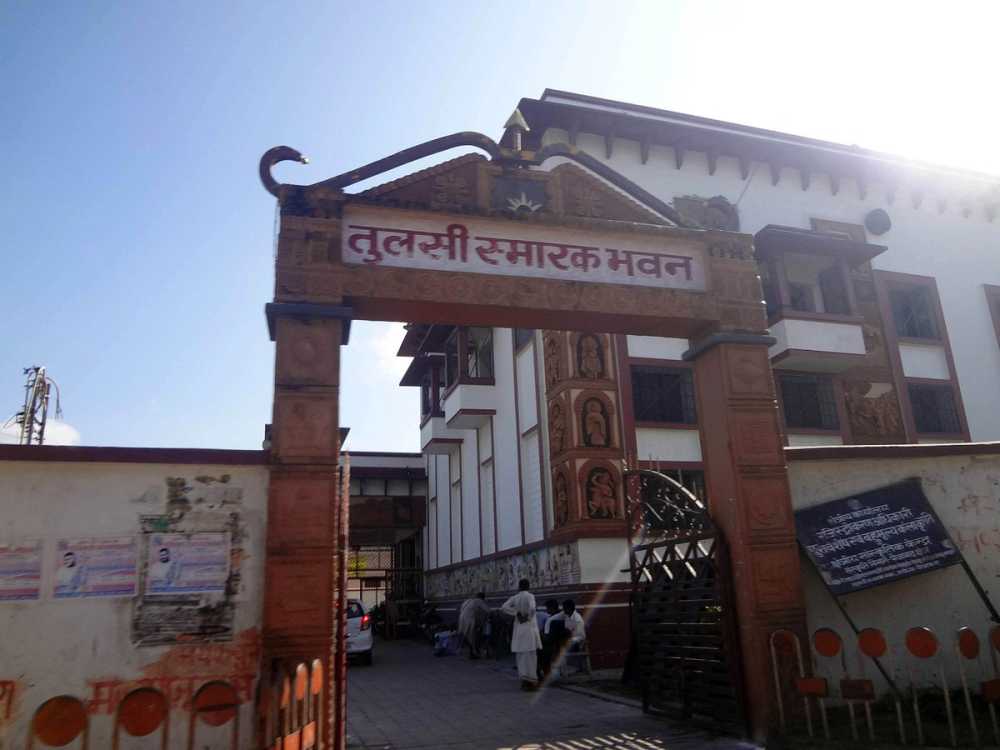 7. Tomb of Bahu Begum
The "Taj Mahal of the East" is another name for this mausoleum. This mausoleum was built in the memory of Unmatuzzaura Banu, the wife of Nawab Shuja-u-Daula. It is the tallest landmark in entire Faizabad which is built by Awadhi architecture. The tomb of the queen has been established here. Due to the history similar to the Taj Mahal, it is addressed by the name of Taj Mahal.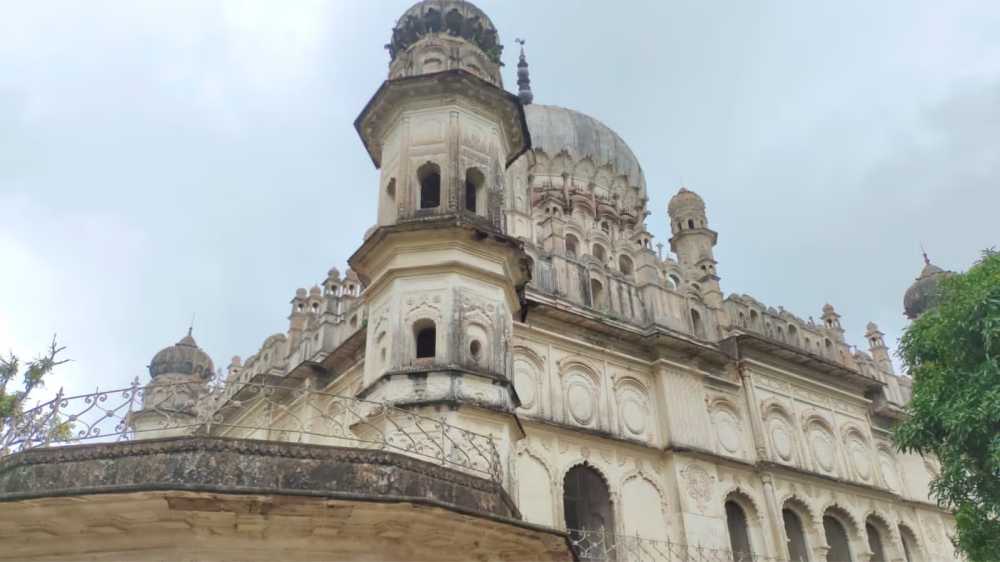 8. Ramkatha Park
This park, which spans a significant area, offers spiritual, cultural, and religious programmes as well as dance-singing, poetry readings, and short stories. Travelers feel very thrilled to come here Here, both domestic and foreign performers get the opportunity to shine. Grounds for children and gardens for adults are also present here in the evening.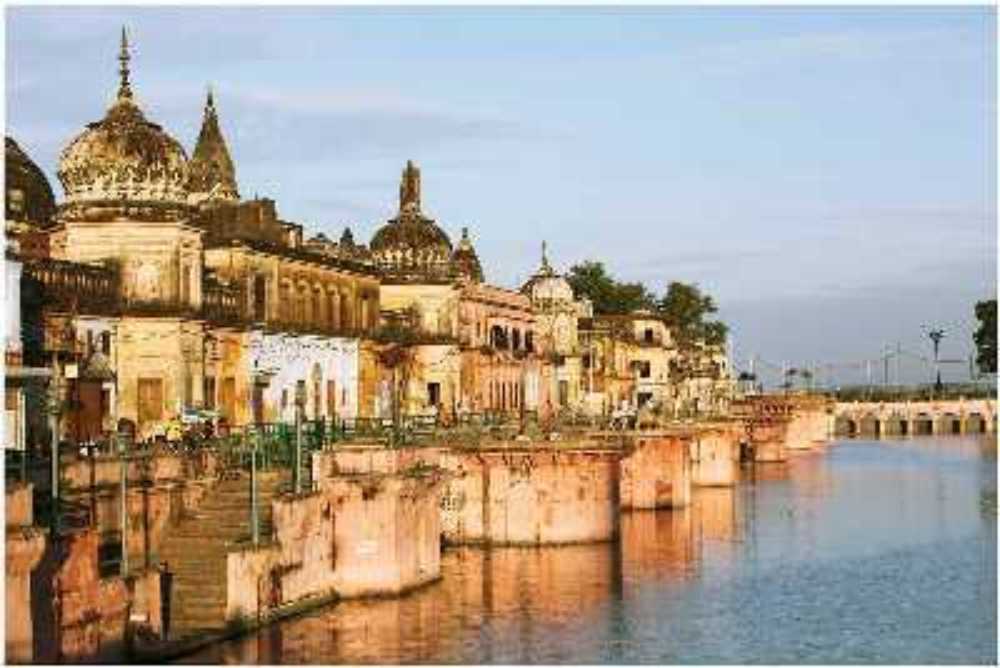 9. Moti Mahal
It is the residence of Begum Unmatuzzaura which is situated at a distance of few km from Ayodhya. Every part of it has been beautifully carved using Mughal architecture, which includes the touch of Nawabi culture. Every day many tourists come here, in which not only Indian but also foreign tourists are included. It is very famous for its artistic style. This is the best Ayodhya sightseeing place.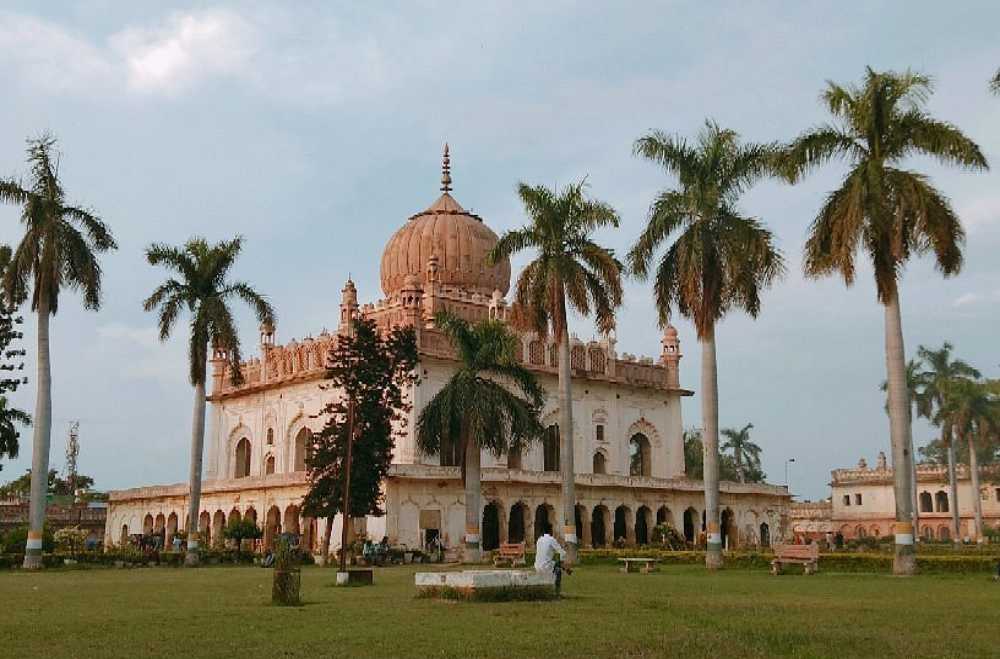 10. Raja Mandir
This temple is located beside the Sarayun River. In the temple, beautiful statues of numerous gods and goddesses have been placed. You can witness multiple Gods simultaneously at one place. Here is where you'll find the best Hindu architecture! You'll lose yourself in devotion. Due to its location on the river's banks, you will also have the chance to enjoy a beautiful view.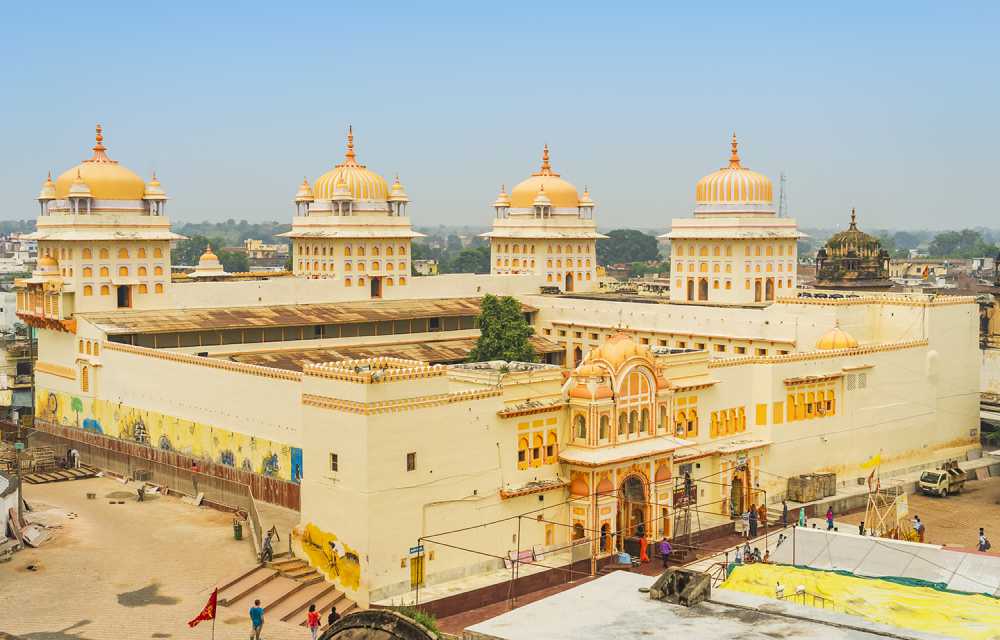 Conclusion
Ayodhya sightseeing will connect you with purity and righteousness. You can come to this holy place and pray for the fulfillment of your wishes as it is believed that coming here fulfills your wishes. You will be blessed after getting the photo of Ayodhya Ram Mandir and darshan of the temple. The atmosphere of devotion and worship everywhere will fascinate you. Do come here once and give a chance to imbibe the spirituality here. Book your Ayodhya trip with JapjiTravel.
---
---
STAFF'S PICKS &
Related Posts