The light is the art at the festival of lights, Berlin
Posted On January 6th, 2023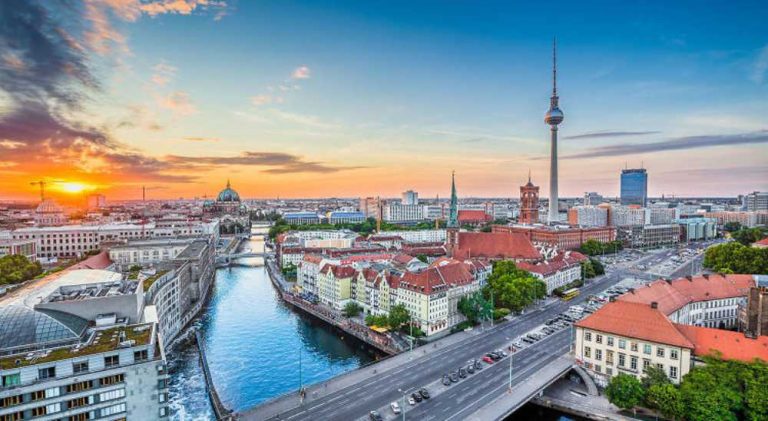 Europe's most excellent spot, Berlin
Germany is Europe's most bucket-listed place. Also, Germany is filled with the quirkiest facts. Be it the cultural aspect to contemporary gestures. Also, did you know that Berlin especially 180 museums? Rain and museums aren't the best combinations? Berlin will never make your day go soggy or blurry. Berlin has enlightening vibes. 
Furthermore, Germany has the best Beer culture. As in the whole country celebrates life. Also, berlin is the home to the most extended Beer garden. Likewise, streets filled with beer stalls. It would be best if you took note, Berlin international beer festival is done in August first week. Obviously, you can enjoy Berlin with music. Especially in traditional Lederhosen.
In contrast to wet days, Berlin boasts more museums.
Historical yet contemporary.
World's famous Beer culture.
Celebrate the international beer festival.
Berlin's Gems you shouldn't miss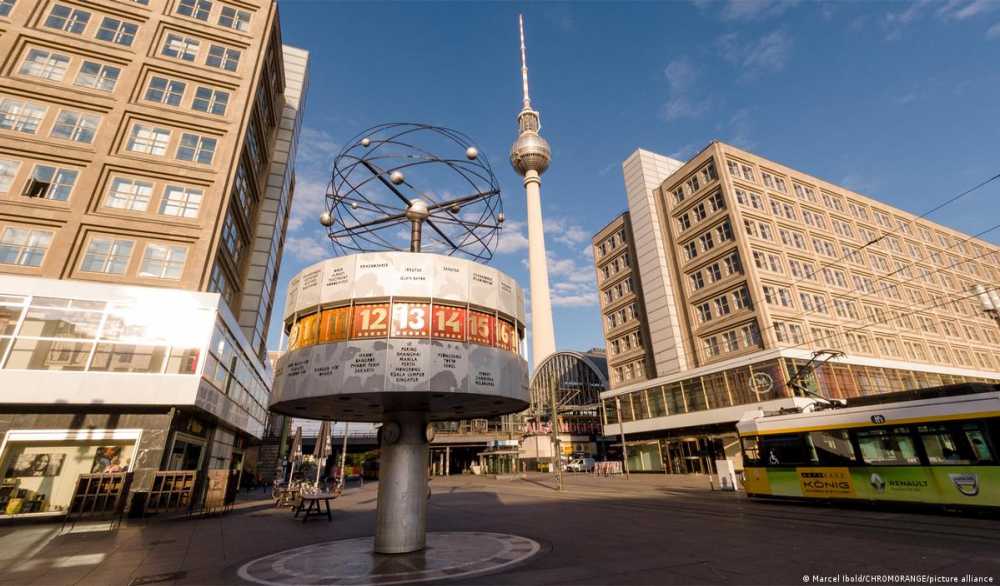 Also, when in Berlin you must visit Alexanderplatz. Indeed the best place to witness Berlin's skyline. Also, Berlin is quite spacious with less population. Particularly, were you aware of Berlin's street art? Above all, Berlin and its citizens are crazy for Graffiti art. No wonder one of the best instagram mable spots. But, also costs 35 million Euros. 
Additionally, Berlin has more water canals as compared to Amsterdam. Yes, and Venice too. Basically, more than 180 km of navigable water bodies. Also, without any doubt, Germany is filled with history. Be it world war II bunkers to Nazi secrets tunnels. Surely, it is filled with mystery, excitement, and adventure.
Visit Alexanderplatz.
Berlin's Graffiti art.
More spacious.
Hidden historical evidence.
Berlin is home to Galleries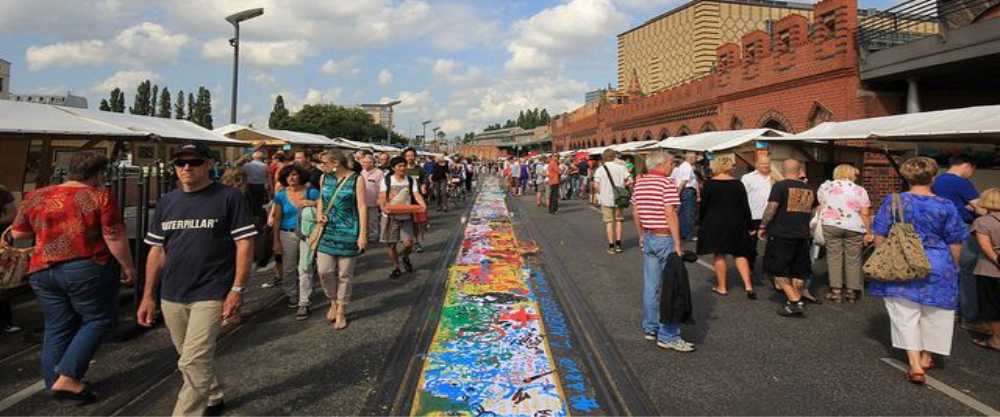 Altogether Berlin has artists from all over the world. Some are born here, and some have given birth to artists. Especially, Berlin has then the longest open-air gallery. Surprisingly, the east side open-air galley is 1316 meters. Not only the longest but also has the best with more than 100 murals. Not to forget the famous berlin wall as well.
Another key point is, Germany is the most dog-friendly city. Almost, every family owns a dog. Surprisingly, there are more than 2 lakh dogs here. Besides, you have a process to own the dog here. Such as your dog needs to be registered. Not only that but also pay taxes for it.
Longest open-air gallery.
Most artistic murals.
Bearing pups with more responsibility.
Do not miss the iconic Berlin wall.
The festival of lights in Berlin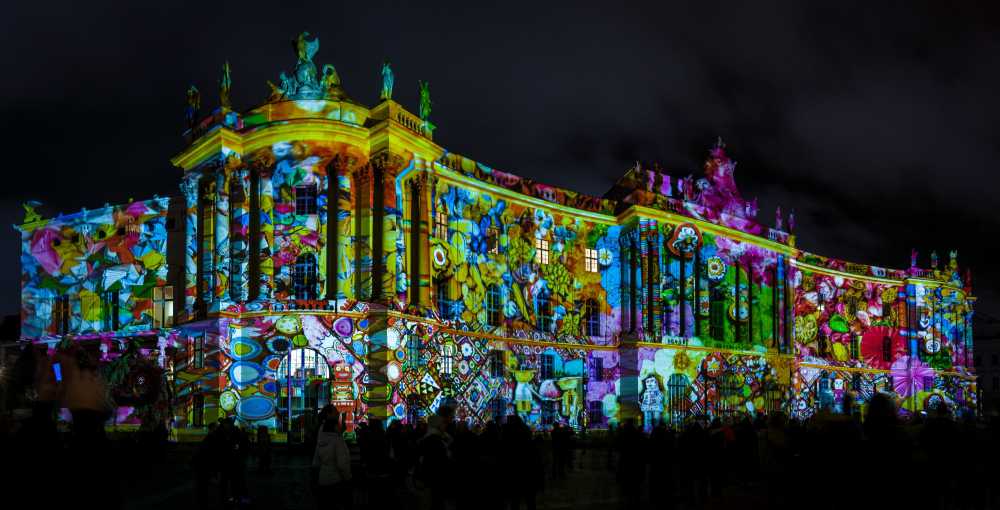 The Festival of lights in Berlin is the most magical time.  Above all this light festival brings a glow to millions of faces and eyes. Celebration of autumn which began in 2005. Basically, one of the most magical moments in Berlin. The whole city tells you the story. The Festival of lights showcases the hidden culture of Berlin. 
Especially, the whole city is illuminated. Be it the monuments, or the buildings. Basically, all the spots in the city. The Festival of lights here is crucial for people, to pause for a bit and enjoy. Also, interestingly this festival also signifies that we have to overcome challenges and uncertainties. Altogether, it shines a unique light. 
The Festival of lights is not just a mere celebration. It showcases that, scarcity and hardships can be endured. Survival is only extinct. Furthermore, this is the cultural highlight of the city. Make sure to be there during the festival of lights. Mark the dates for 2023. It will be 6-15th October 2023 in Berlin.
Celebration of life and culture.
Experience the hidden culture.
A meaningful way to overcome.
Make your way for 2023 to Berlin.
Berlin will bring out new you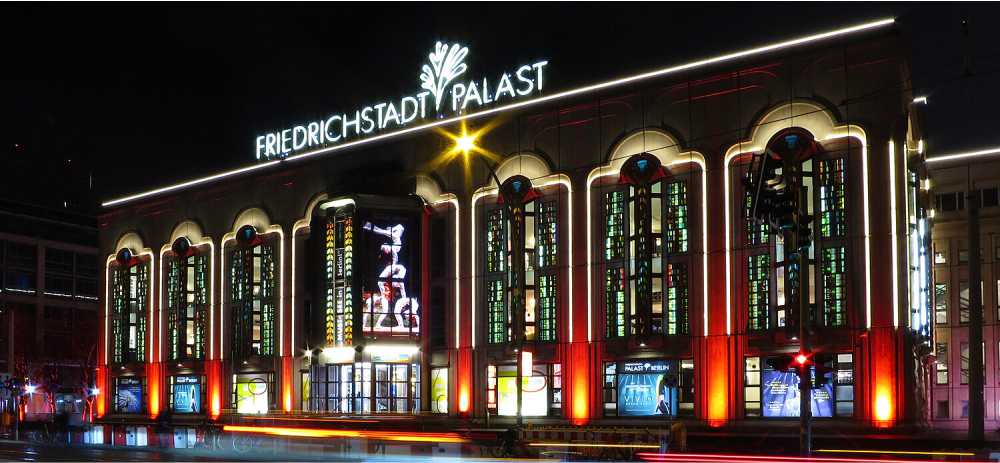 Firstly, Germany will sway you with versatile culture. Every art and artifact speaks boldly. Especially testifying the vibrancy of the city. Among all the European cities Germany has a unique charm of bringing the creativity of each individual. Berlin has the largest theatre in Europe named " Friedrischstadt – Palast". Many festivals and arts are performed here. 
Secondly. The architecture of Berlin cannot go unnoticed. Especially, also the most famous collection of paintings. When in Berlin you must not miss two major landmarks. Namely, Charlottemburg Palace and Gendarmenmarkt. It highlights the architecture. Also, do not miss Murals in Marzahn. Everything from gray to colorful, that's art is here.
Land of versatile culture.
Explore the largest theatre.
Do not miss major landmarks.
Creativity is Berlin's, name too.
Berlin has dramatic history and scrumptious food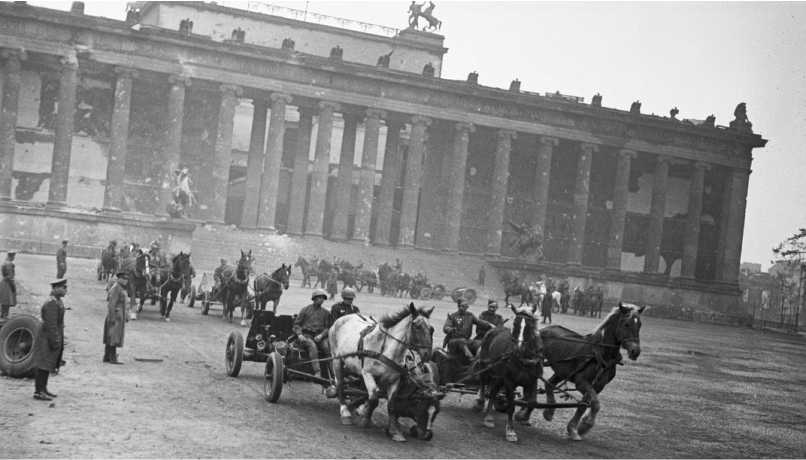 German history is something we all studied in history textbooks. Identically, there are many myths and evidence of the past. Berlin is grandiose. Such as it is dominated by parades and victorious faces. It has a remarkable cultural flow. Surprisingly, Berlin is the international capital of modernism.
Lastly, the traditional food of Berlin is something you must experience. Especially, German people love to eat meat, and potatoes. So when in berlin, you must try their pride food "currywurst". It is a sausage served with a delicious sauce. Also, if you are vegetarian you can go with "spatzle". Generally, people rely more on meat. 
So you must try your hands on Konigsberg klopse which is the meatball. Meanwhile for great snack option is schnitzel which is thin meat served with potatoes. Also, German pasta is a must-try. Named as maultaschen. They have amazing stuffings of pork to beef. It is super delicious. So much more is here.
Remarkable cultural flow.
Immerse in Grandiose.
Must try Berlin's traditional food.
Meat with beer is basic here.
Frequently asked questions.
Q1. what makes Berlin an iconic place to visit?
Ans: Cultural aspect, contemporary modernism, history, and food.
Q2. When and Where festival of lights is conducted?
Ans:  It will be 6-15th October 2023 in Berlin.
Q3. What's the most famous food in Germany?
Ans: Sausage dipped in delicious sauces and drink beer.
Explore Berlin now!
---
---
STAFF'S PICKS &
Related Posts