International Civil Aviation Day
Posted On October 25th, 2022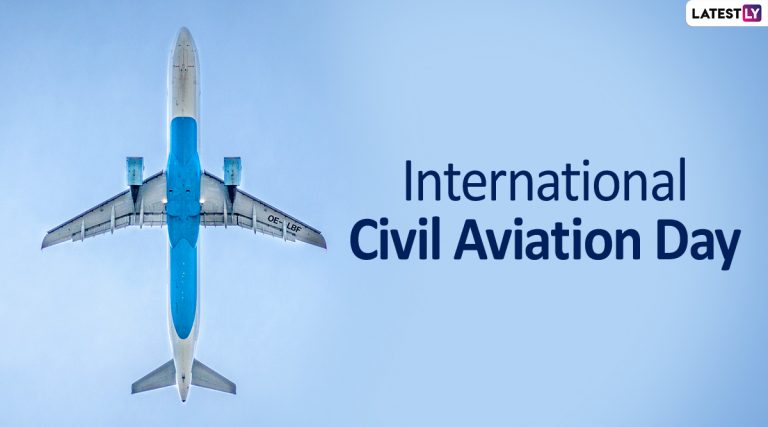 An important day to salute economic and overall social development globally is International Civil Aviation Day. Every year on 7th December, International Civil Aviation day is observed globally.
This important day reminds us how the aviation industry is a blessing and how it has made things simple and our life easier. Though it is not an international holiday, the motive is to create awareness of International Civil Aviation Day among people and make them realise its worth.
Importance of International Civil Aviation Day
Travelling overseas within 24 hours has made things very convenient. Don't you think we should dedicate a day to being thankful to make our journey easier? Well, the best day can be International Civil Aviation Day.
Aviation's impact on modern life is undoubtedly one of the best boons to people all over the globe. Nothing can be more comfortable than flying overseas, while another mode of transport is hectic to your comfort while travelling overseas. Let's together reinforce its importance saluting its social and economic help globally.
History related to International Civil Aviation Day
This day was first celebrated in 1994 as its 50th anniversary, and in 1996 as the establishment of the International Civil Aviation Organization  (ICAO). The role of aviation in promoting business and tourism as well as absorbing the culture of countries worldwide pays respect to this day. 
This day also represents promoting efficiency, safety, time-time air transport international service. International Civil Aviation Day was with the assistance of the Canadian Government, and now it is observed as a UN day.
The International Civil aviation Organization (ICAO) works with other UN bodies including, Universal Postal Union, World Health Organization, World Metrological Organization and others.
The theme of International Civil Aviation Day
Celebrating the ICAO anniversary, every five years the council establishes a special theme. In the intervening period of four years, the same theme is followed.
So, for International Aviation Day 2022, the theme is " Advancing Innovation for Global Aviation Development". This theme will be continued until 2023. And in 2024, proceeding four years there will be a different theme.
Why celebrate Civil Aviation Day?
Every special event has its specialty, and Civil Aviation Day is no different. As we learnt about the history and theme of civil Aviation Day, let us also know about its exclusive specialty. Here we go!
Job opportunities
The aviation industry is full of job opportunities, it is not only about ground staff and pilots but also other members who equally support the aviation process.
The aviation department offers more than 87 million jobs globally. Isn't that a great opportunity to grab employment of your choice?
Build Countries Relationship
Most of the import and export of products are carried on through the aviation department. This also promotes the economy of the country, and also builds a relationship between the two countries through business.
Promotes technology innovation
The aviation industry never fails to bring up innovations to the world. For example, Airbus plans for "Smarter Skies" which is fuel-saving and efficient in time management.
Let's dedicate 7th December to International Civil Aviation Day and reinforce awareness of civil aviation.
FAQs
1. What is the theme of Civil Aviation Day for 2022?
The theme of 2022 for Civil Aviation Day is " Advancing Innovation for Global Aviation Development".
2. How many countries are involved in ICAO?
There is a total of 193 member states of ICAO. Some of the countries included are the United Kingdom, Brazil, Italy and others.
3. Why ICAO is important?
ICAO is great for developing air transport facilities and also ensuring safety and efficiency in aviation. It also contributes to the sustainable development of the aviation industry.
---
---
STAFF'S PICKS &
Related Posts