Best Places to Celebrate Christmas in India
Posted On November 9th, 2022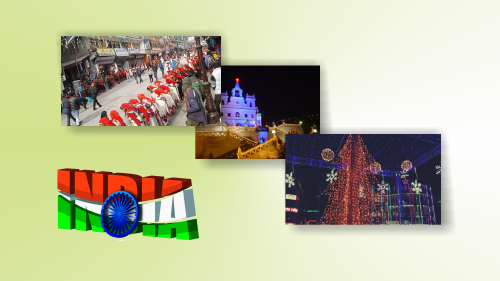 Christmas 2022 is just around the corner, and we know you're excited about it. Christmas celebration in India is a vast affair, especially in these places. People come together at Christmas to meet their friends and family and prepare for the celebrations. They bake cakes, decorate Christmas trees, put up lights, and get all decked up to attend church. Let's check out some of the best places to celebrate Christmas in India to make your celebrations merrier than ever.
10 Places to Visit in India During Christmas
Are you thinking about where to go in India at Christmas? Expect cakes, lighting, decorations, markets, and some celebrations. Instead of sitting at home this Christmas evening, take yourself and your dear ones to one of these charming places to visit to enjoy the Christmas celebration in India, whose fun rituals and glorious traditions will surely give you a lifetime experience.
Goa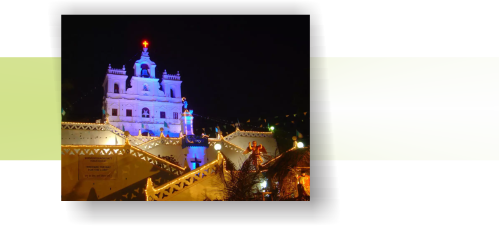 Christmas in Goa is like a carnival here. You can attend the midnight masses in various churches in Goa. You can enjoy late-night parties, music performances, and other events. Before heading to the beautifully decorated churches at night, you can also spend your day exploring scenic beaches, forts, malls, and local streets. While in Goa, try the local bakeries that serve delectable cakes and desserts, check out the best clubs here, or visit casinos. You'll never run out of choices for fun in Goa, which is why it is among the best places to celebrate Christmas in India.
Shillong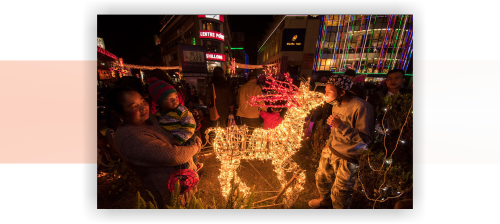 The northeastern region of India has a sizeable Christian population, and Shillong is no different. If you want to see Christmas celebrations in their true grandness, pack your bags to this fantastic destination and soak in the festive mood in the churches here. You can explore the Catholic Cathedral, All Saints Church, and others to attend the mass on Christmas eve, try some delicious cakes and experience the festive ambiance evident on the roads and markets in Shillong. And take advantage of the lighting on the fir tree in Shillong.
Manali

Snow and Christmas, when blended, make a perfect setting for this most awaited festival; it sweetens the festival's essence. The awe-inspiring magnificence and charm of the hills make the place look more alluring during Christmas. The exotic pine trees look like Christmas trees. These pine trees look stunning when covered in snow and are decorated with lights and accessories. The whole sight is beautiful and seems so enticing at night. If you want to have the authentic feel of Christmas, you can also book a hut to live Christmas under the starry night.
So why not visit Manali for your Christmas celebrations, where you can have fun in the snow, go paragliding and snowboarding, hang out at the fabulous restaurants, decorate Christmas trees, and sit by the fireplace with your partner in your little hut drinking hot chocolate and waiting for Santa to arrive.One of the nicest locations in India to enjoy Christmas is Manali.
Pondicherry

Pondicherry is beautiful and fascinating in December, thanks to the festive mood visible on the streets and houses in this small union territory. Talking about Christmas, one can not overlook this once-a-French place that hosts French culture and practices to this day. You can enjoy Christmas in India in its proper form here. From beautiful Christmas trees in malls and other public places to mass in famous churches, such as the Sacred Heart of Jesus Church, Immaculate Conception Cathedral, and Our Lady of Assumption Church, the city offers you the finest Christmas experience.
Kolkata

Kolkata is famously titled 'The City of Joy and this city warmly welcomes Christmas celebrations. It is one of the best places to celebrate Christmas in India and have the best festival experience. The Park Street area of the city dazzles with adorned lights, stars, and many other decorations. Various streets house pubs and clubs open all night long during Christmas. You can have the best sweet Christmas treats at Flury's. Tourists planning a Kolkata visit at the time of Christmas can also hear the sweet sound of carols at prominent churches of Kolkata; the St Paul's Cathedral also organizes a midnight mass. In addition, the Anglo-Indian communities celebrate Christmas in traditional style, and parties and get-togethers are also prepared to celebrate this festival.
Delhi

Delhi celebrates Christmas with tremendous enthusiasm, like any other festival, which is why it is on India's list of Christmas getaways. Malls and local streets are stylishly adorned, clubs start throwing in theme parties, cafes and restaurants bring special menus for the celebrations, and one can feel the essence of Christmas in the atmosphere around them. There's no shortage of fun places to explore in Delhi for your Christmas celebrations. If you are looking for the top places to visit on Christmas in Delhi, you must head to the Sacred Heart Cathedral, Ambience Mall, Select City Walk Mall, Dilli Haat, and other places. It is hands down the best city to celebrate Christmas in India. Christmas undeniably is a great time to be in the capital city.
Kerala

One of the nicest destinations in India to enjoy Christmas is Kerala. The place has a significant Christian population and many churches where celebrations take place in full zeal and grandeur. Christians passionately celebrate Christmas, decorating their houses and churches with lights, trees, and accessories. They exchange chocolates, cakes, and other gifts with their friends and family, go to church and enjoy a delicious dinner. If you plan your trip during Christmas, you can enjoy the festive spirit and delectable Christmas delicacies, chill on beautiful beaches, or attend church mass.
Mumbai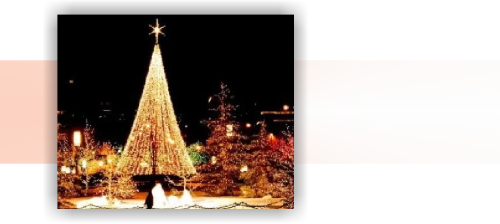 Mumbai is one of the metropolitan cities which have wholeheartedly embraced all the mixed cultures of India and houses people following different religions. This city is a perfect place to enjoy Christmas celebrations. There are many places where you can enjoy the Christmas celebrations in Mumbai, including Hill Road, Bandra, and Church Gate. These are famous places where Christmas is celebrated with immense enthusiasm. Almost all churches here organize a midnight mass. In addition, there are various pubs and clubs where you can visit and celebrate Christmas in the city of dreams.
Chennai

Chennai promises a fantastic Christmas celebration, and you witness it all across the city. The city offers you everything you'd want for Christmas. You cannot miss the lighted streets, adorned churches, beautifully decorated Christmas trees, and the overall zeal of the festival here. In the evenings, you can enjoy fun parties in pubs and bars in the city or try delectable food in prominent restaurants. Don't forget to visit renowned churches in Chennai like Velankanni, Santhome, St Andrews Church, and others while visiting here.
Dadra And Nagar Haveli

Between Gujarat and Maharashtra, Dadra and Nagar Haveli is other best place to celebrate Christmas in India. Blessed with a beautiful climate, this place is one of the great places to celebrate Christmas in India. This festive enthusiasm comes with a tribal tinge that will be a refreshing experience for you and your dear ones. This place has plenty of reasons to convince tourists to visit here during Christmas. Tourists can plan their Christmas celebrations in Daman & Diu. They can enjoy cultural shows. Witness the magic of millions of lamps brightening the skies overhead. So, gear up for a bizarre Christmas celebration and enjoy the warmth of this offbeat place this December.
Which is the best place to visit for Christmas in India?
Goa is the best place to visit for Christmas in India. Enjoy musical performances and live concerts here.
Do Indians celebrate Christmas?
India has a significant population of Christians who celebrate Christmas with great zeal. Christmas is celebrated in India by people belonging to all religious groups.
Is it a holiday at Christmas in India?
Yes, it is a holiday at Christmas in India.
---
---
STAFF'S PICKS &
Related Posts