Top places to explore in France
Posted On January 5th, 2023

France is more than just Paris! Although Paris is one of the most stunning cities in the world but still several other notable places in France that you can visit during your holiday vacation. From boulevards to magnificent castles and fascinating cathedrals to scenic villages, France is endowed with nature bounties known for its spectacular landscape and jaw-dropping sites.
Home to some of the incredible UNESCO World Heritage places and cultural wonders, France is a heaven for nature enthusiasts and history lovers. Each part of France has its cultural heritage and unique cuisines, making this eclectic nation popular worldwide. It is one of the famous destinations for honeymooners and homes for a memorable vacation. With its unique past and manifold history, France has some famous towers and monuments that maintain the old-world charm. To make your study narrow and hassle-free, we have listed a list of favorite places to explore in France to add to your itinerary and make your trip memorable.
10 Best Places to Explore in France
Here are some of the famous places to explore in France.
Place Vendome

Originally known as the Place Louis le Grand, the residences' facades were constructed between 1686 and 1701. Its original pursuit was to house the Royal academics, the Royal Library, the mint, and a hotel for the foreign delegates. But financial problems made that certainty a fantasy, and it was sold to new wealthy proprietors who created beautiful mansions with courtyards and gardens.
Place de Vosges

In the lovely Marais neighborhood lies the Place de Vosges. Paris's oldest public square is spread out in a very consistent style. This square was the initial model for other courts like Place de la Concorde and Place Vendôme. In the ancient days, it was a place for weddings, festive occasions, and even duels. Constructed between 1605 and 1612, the Place des Vosges was known as Place Royale because it was loaded with aristocratic dwellings. It has a harmonical symmetrical form and is lined with red houses full of gorgeous stone detailing and pitched slate roofs. It is one of the best places to explore in France.
Quartier Montmartre

What was once an out-of-date medieval village is now a contemporary avant-garde venue that maintains its old charm. The Bohemian essence of the Montmartre is visible in its cobblestone streets and the lovely squares, especially near the Carré Roland Dorgelès and Place du Tertre. Once the residence of artists like Edgar Degas and Toulouse Lautrec, it now symbolizes the spirit of a new-age France.
Place de la Concorde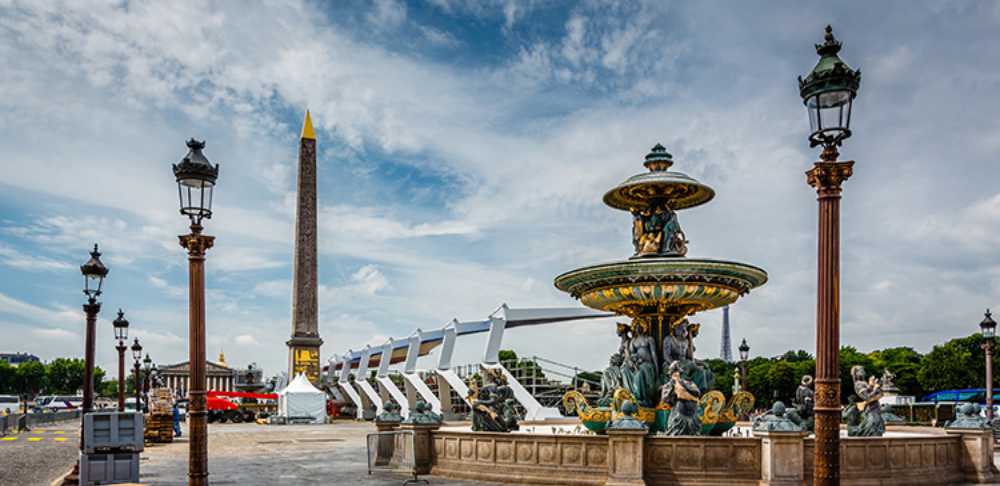 Built between 1755 and 1775, this octagonal square was earlier the throbbing soul of Paris in the 18th century. It also saw too many vital historical moments, which included the execution of King Louis XVI. From here, travelers can see picturesque views of the path toward the Arc de Triomphe and the Défense; they can also witness the stunning path which heads to the Louvre and the Madeleine and Palais Bourbon. In the middle of it all is an attractive Egyptian Obelisk gift from the Viceroy of Egypt to Charles X. This is one of the popular places to explore in France.
The Bibliotèchque-Musée de l'Opera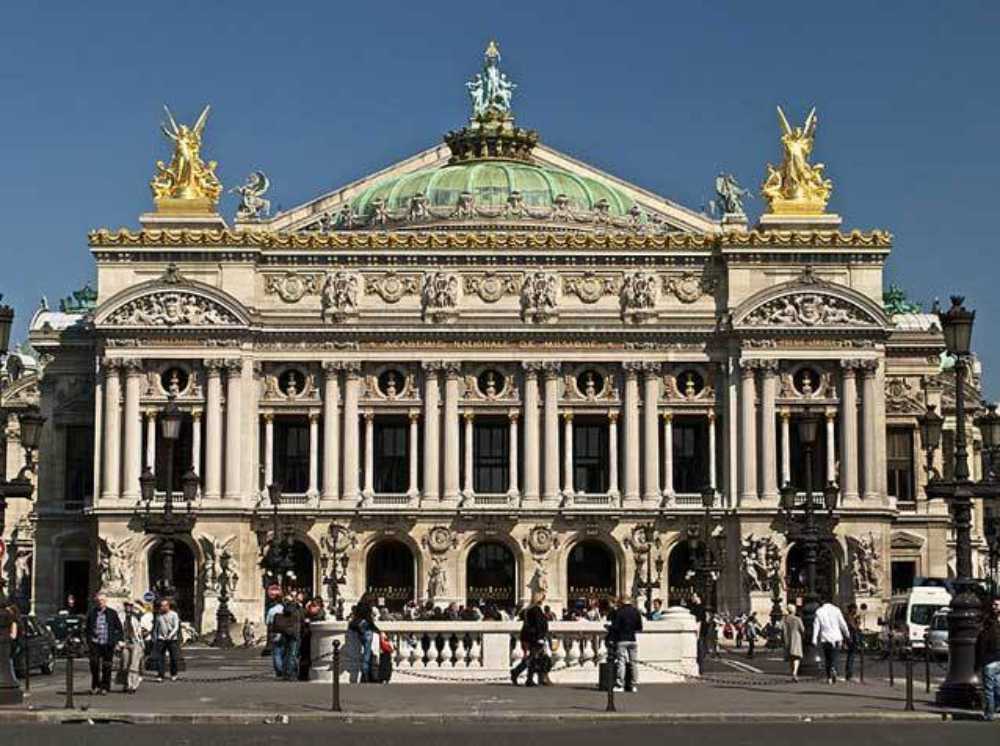 No talks about opera can be finished without visiting the Bibliotèchque-Musée de l'Opera, which means the Library-Museum of the Opera House. The library and museum hold three centuries of carefully recorded archives about the opera's art. The place hosts thematic exhibits like a Ballets Suédois presentation, an avant-garde dance.
Palais Garnier Opera House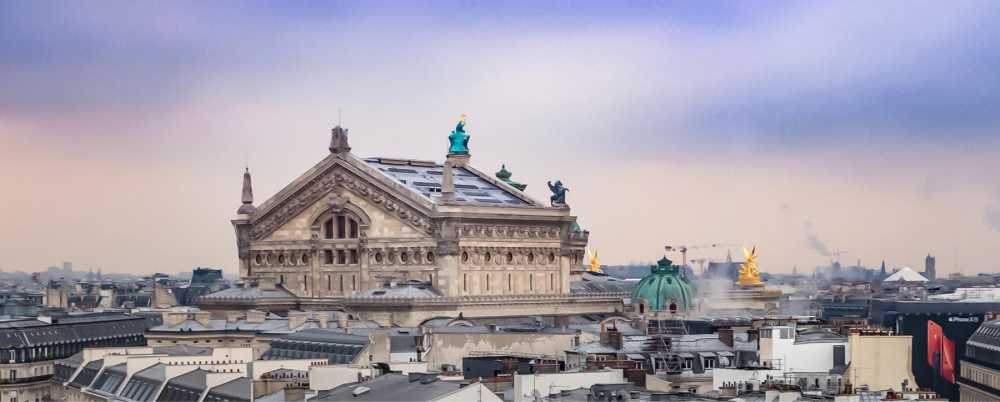 Music breathes in France, and the most prominent exponent of it is this venue. The Palais Garnier Opera is a famous Neo-Baroque theatre, by Charles Garnier. The place houses sculptures of the muses- Poetry, Idyll, Song, Recitation, Drama, Music, and Dance. The loggia here displays the busts of famous composers like Meyerbeer, Halévy, Beethoven, Spontini, and Mozart. The floor plan of the Opera House is 11,000 square meters.
Louvre Museum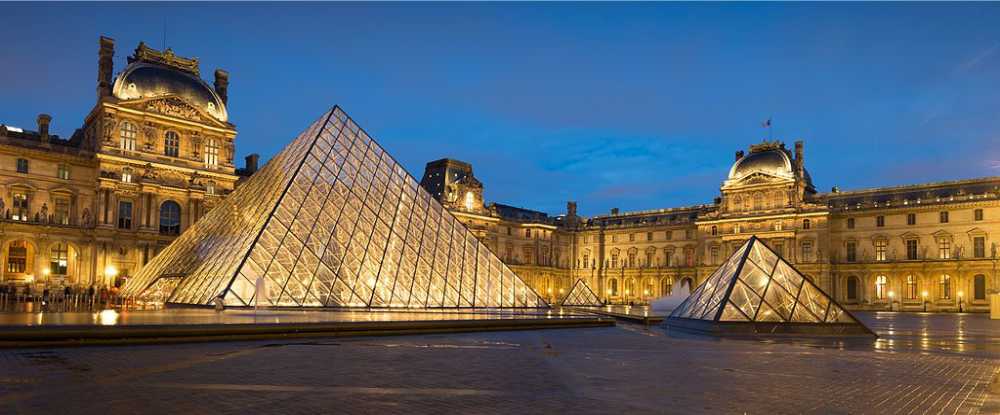 Once a France's Kings residence, Lourve is a stunning museum dedicated to the fine arts. You will enter the museum via the courtyard of the former palace and the glass pyramid developed in 1917 by Ieoh Ming Pei. Travelers can feast their eyes on fine art, from antiquities to medieval ones and European paintings from the 15th to the 19th centuries. It is unimaginable to see it all in just one visit. So it is advisable to focus on galleries like Italian Renaissance, classical sculpture, French paintings, and more. Sign up for a three-hour walking tour to cut the lines and gain easy access to the arts. Louvre Museum is undoubtedly one of the best places to explore in France.
Rocamadour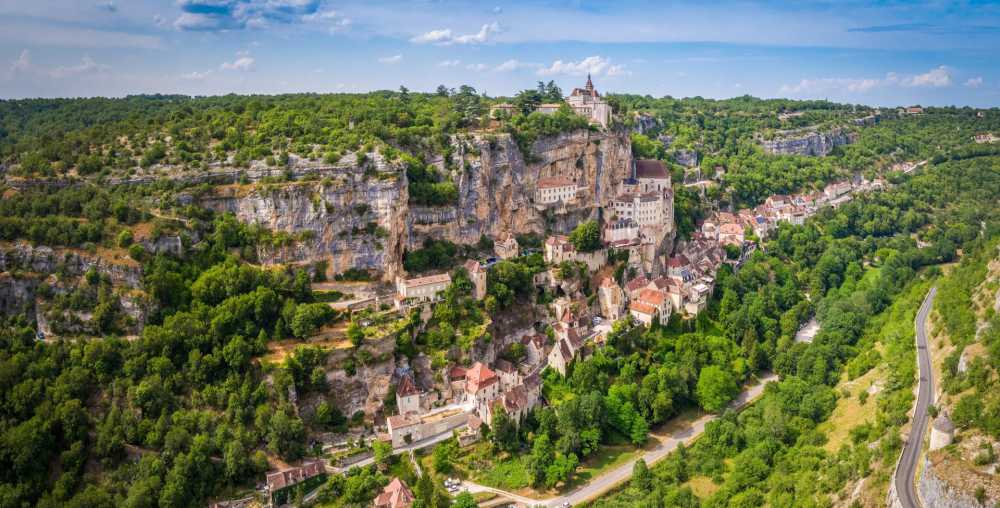 Located on a sheer cliff in the Dordogne province, Rocamadour is a place that looks like it is trying to ascend to paradise. It was a necessary stop on the Saint James path to Santiago de la Compostela in Spain. The village houses seven sanctuaries that date back to the medieval period. The most prominent of them is the Chapelle Notre-Dame, which has the 'Black Virgin' figure carved out of walnut wood and is said to make miracles.
Annecy

Annecy is a river town nestled at the intersection of River Thiou and Lac d'Annecy. As one of the most renowned places to explore in France, this alpine city contemplates the heritage and treasures of ancient days, especially in its streets, meandering canals, buildings, and bouncy houses of the old town. The city museum exhibits alpine furniture, diverse art, and sculptures of the medieval era.
French Riviera

On France's Mediterranean coast is where you'll find the French Riviera. It is one of the renowned tourist places to explore in France. It is known for its enchanting scenic beauty, fascinating shoreline, holiday retreats, and health resorts. This charming French destination is a famous name on the world tourism map. It is popular for Cannes Film Festival, out-of-date perched villages, excellent perfumeries, glass blowers, and potters.
FAQ's
Why is France a popular destination?
France is a popular destination because it is one of the most stunning and romantic places on earth. It is also a home of arts, culture, and history; French cuisine is another best thing that puts France on the global map.
How many days is enough to explore Paris?
You need a minimum of four days to explore Paris.
---
---
STAFF'S PICKS &
Related Posts