What is Famous in Jaipur for Shopping
Posted On November 17th, 2022
Jaipur is a shopping extravaganza in itself. Every tourist, Indian or international, wants to explore the bazaars and do some shopping when they visit Jaipur. The unique hand-crafted items of Jaipur are colorful as they are varied. You can just plan an entire day shopping in Jaipur. Jewelry, textiles, blue pottery, miniature paintings, and wall décor items are very famous things for shopping in Jaipur. Shopping in Jaipur is one of the very exciting activities to do. The shopping places in Jaipur are full of shops and restaurants where you can shop and dine at the same time.
Famous things for shopping in Jaipur
Some items in Jaipur are very famous and you will get these items in any bazaar in Jaipur. You can make it a point to buy some of these items when you are visiting Jaipur.
Rugs and Carpets
Gemstones
Precious Jewellery
Imitation Jewellery
Meenakari Items
Lac Bangles
Lehriya Sarees
Bandhni/Bandhej Sarees
Block Print textiles
Quilts
Mojris
Handmade bags, purse
Blue Pottery
Paintings
Puppets
Wall hangings
Stone carvings
The famous shopping bazaars in Jaipur
The bazaars of Jaipur are mostly located within the walled city. You will find popular shopping to do when you visit famous monuments in Jaipur. The alleys and streets of these bazaars are full of shops that offer a diverse range of handicrafts.
Bapu Bazaar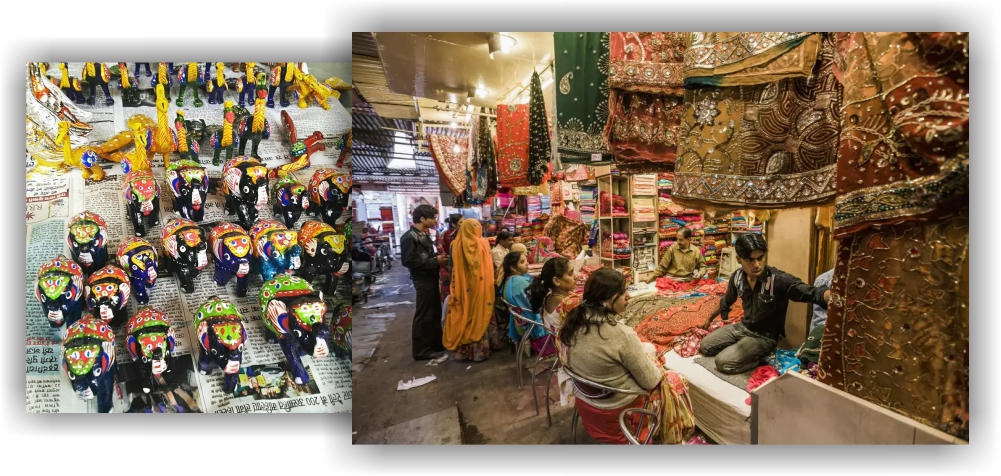 The one thing that is very interesting about Bapu Bazaar is that you get every type of embroidered garment here. Bapu Bazaar is in the center of Jaipur. Shops here offer sarees, Kurtis, Jaipuri quilts, bedsheets, dupattas, toys, and mojris. These hand-woven garments are famous things for shopping in Jaipur. There are narrow lanes lined with shops and eateries. You can relish those special golgappas and sweets of Jaipur while you shop. Bapu Bazaar is the best place where you can shop for Sanganeri print bedsheets, Bagru-printed Kurtis, and Jaipur quilts. You can even buy dupattas with gota work that is famous in Jaipur.
Johari Bazaar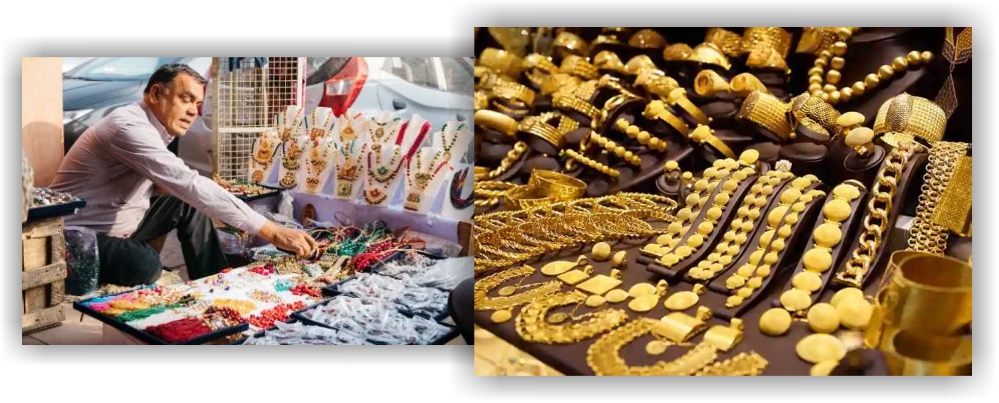 The name of this bazaar says it all!! Johari Bazaar is a famous place in Jaipur where you can do shopping for famous gemstones and jewelry of Jaipur. Jaipur is famous for its gemstones and you can get them in Johari Bazaar. Some shops offer exquisite Jaipuri jewelry which is made of gold, diamonds, silver, and emeralds. You will find reputed jewelers here. You can see artisans at work, polishing and cutting gems and diamonds to precision. Johari Bazaar is the best place in Jaipur to buy meenakari jewelry. Johari Bazaar is also famous for block-printed textiles and bandhani sarees.
Tripolia Bazaar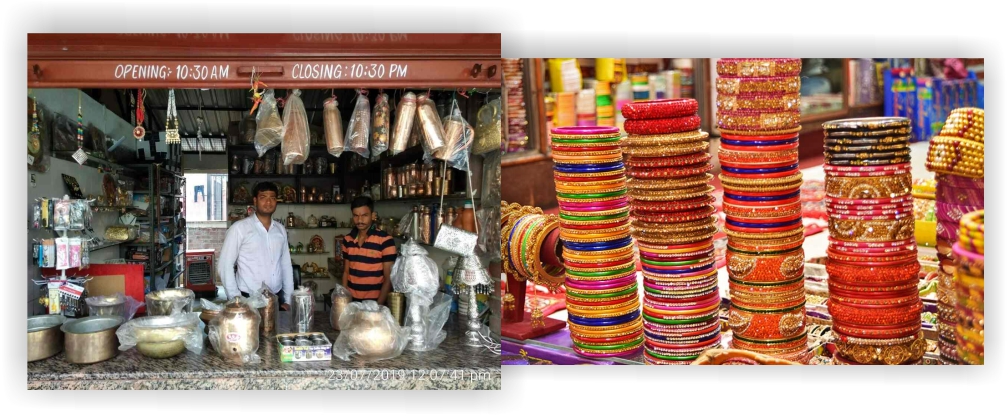 Lac bangles are famous in Jaipur and you do shopping lack bangles which are the best quality in Tripolia Bazaar. You can see the artisans making lac bangles in a lane called Maniharon ka Rasta. Tripolia Bazaar is famous for its metal shops. You can shop for brass utensils, jugs, dinner sets, antique vases, kettles, and other metal craft items. Chandpole Bazaar and Kishanpole Bazaar are also close by. You get good paintings in Chandpole Bazaar and Kishanpole Bazaar is best for silver ornaments and wooden items.
Nehru Bazaar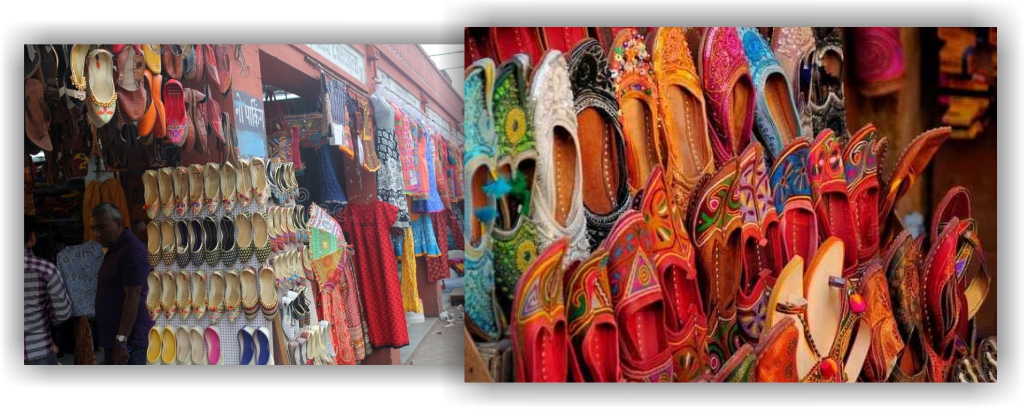 If you want to shop for jootis and mojris in Jaipur you should visit Nehru Bazaar. You will have to bargain a bit but it will be worth it because the jootis in Jaipur are famous things to buy. There are a few restaurants and eateries like Mohan Sweets and Mahaveer Dhaba where you can relish the lip-smacking street food of Jaipur.
Sireh Deori Gate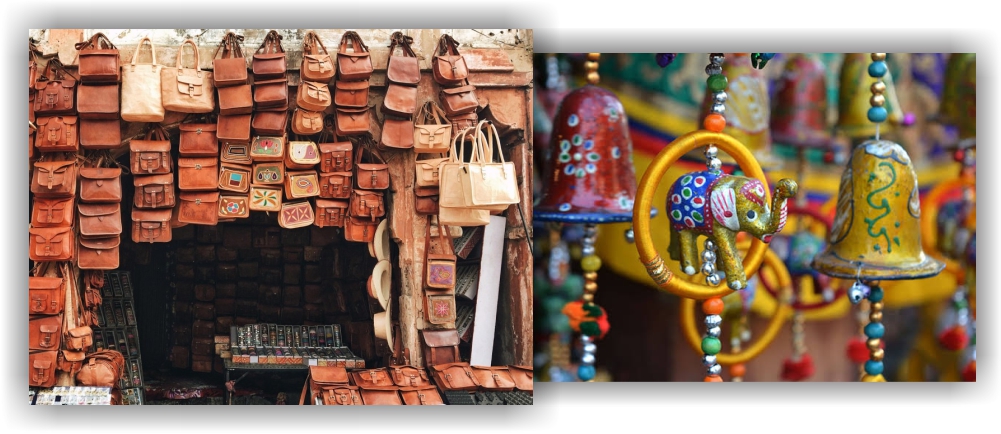 Right beside the Sireh Deori Gate Market is the bazaar of the same name. This is not a very famous shopping market in Jaipur. But you will get good quality Jaipuri quilts here. You can also shop for blankets, bedsheets, and shoes. You will find some good restaurants and street-side food shops where you can grab a delicious bite and head on to shop. There are quite a few shops selling leather items like bags, and purses, and you can also shop for embroidered items and hand-woven handicrafts.
Kishanpole Bazaar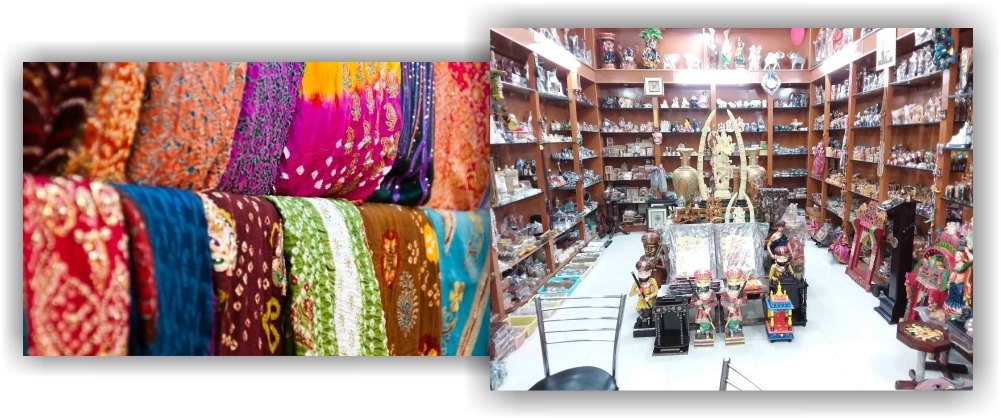 You can do shopping for the famous puppets of Jaipur in Kishanpole Bazaar. You can visit Kishanpole Bazaar on your visit to Albert Hall Museum, and Hawa Mahal is also close by. Kishanpole Bazaar has quite a handful of shops selling wooden items and Bandhani sarees, which are tie-and-dye fabrics. Another thing that you should buy here is the sherbets that are offered in flavors like rose, saffron, pistachios, etc. If you are searching for decorative home décor items in Jaipur you should get these in Kishanpole Bazaar.
Chandpole Bazaar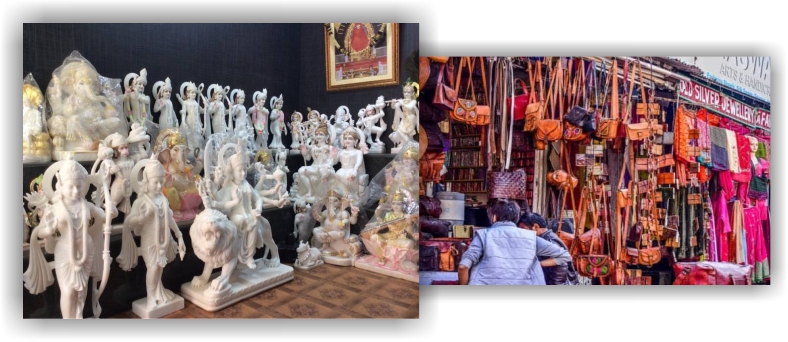 If you are looking to shop for marble art in Jaipur, you should visit Chandpole Bazaar. The intricate designs on marble are some of the best you will get in Jaipur. The artisans of Jaipur and nearby areas very delicately do the carvings on marble. You can buy wooden handicrafts here as well. You can also do shopping for wooden sculptures, carpets, turbans, stone art, and hand-woven textiles here at Chandpole Bazaar. The marble idols are normally used in homes as decorative items. These are called moortis and are also used as shrines in home temples.
Mirza Ismail Road (MI Road)

MI Road is best if you want to purchase home décor items in Jaipur. But the most famous thing that you should buy here is the blue pottery of Jaipur. This pottery style is iconic in Jaipur and you will get many pottery studios and shops selling ceramic pots, earthen pots, dinner sets, and kitchen items. You can also shop for brass statues, wooden sculptures, and marble art here on MI Road market.
Tibbati Bazaar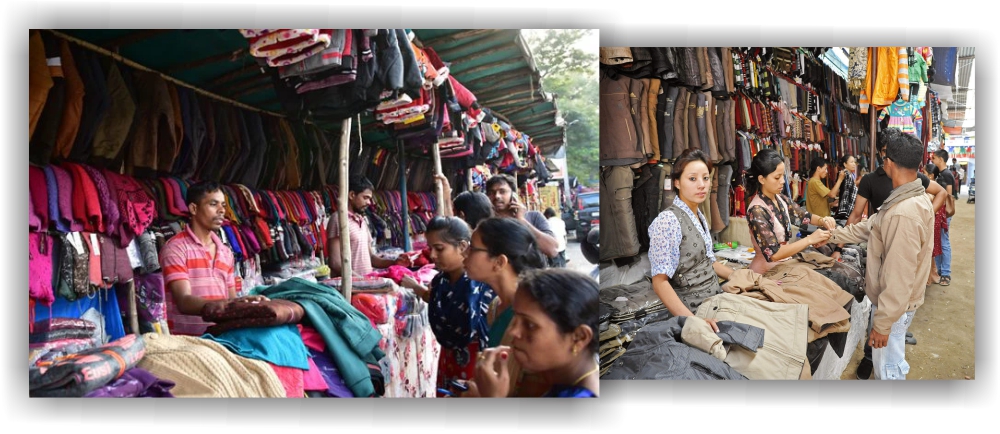 You can do shopping in Tibbati Bazaar only from November to January. The winter months are also best to shop here and it is also the peak tourist season in Jaipur. You will find budget items to shop for here. There are a few eateries and restaurants here as well. You will find fashion items and home décor items for shopping. Shoppers particularly enjoy shopping for woolen wear like sweaters, mufflers, and Tibetan handicrafts. The name of this bazaar also comes from the Tibetan handicrafts that it offers.
Purohit Ji ka Katla (Badi Choupad)

You can do shopping for all items related to weddings and marriages at Purohit Ji ka Katla. The market in Jaipur is also known as Badi Chaupad. You will get exquisite Jaipuri textiles here such as sherwani suits, salwar suits, and mojris, that too at wholesale rates. You can also buy handbags, jewelry, bridal lehengas, silk, and georgette sarees.
Aravali Bazaar

You can do shopping in Jaipur for home décor items like wall hangings, quilts, shoes, bedsheets, clothes, stationery items, and famous handicrafts at Aravali Bazaar. You can even find shops selling vintage furniture, wooden sculptures, and Jaipuri handicraft items.
Anokhi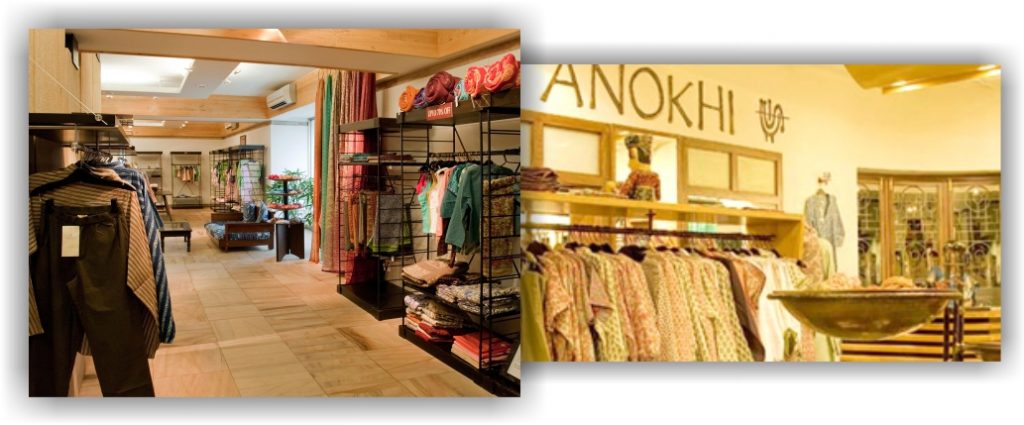 You can shop for exquisite hand-made textiles here. You will find block-printed textiles with delicate prints and designs. The range of colors will overwhelm you at Anokhi. This is one shop where you can buy hand-woven textiles, home décor items, and garments. Anokhi is a famous shopping place in Jaipur for ethnic Indian apparel and hand-printed Kurtis, Anarkali dresses, kaftans, etc.
---
---
STAFF'S PICKS &
Related Posts