Sariska Wildlife Sanctuary : The Best Jungle Safaris in Rajasthan
Posted On January 24th, 2023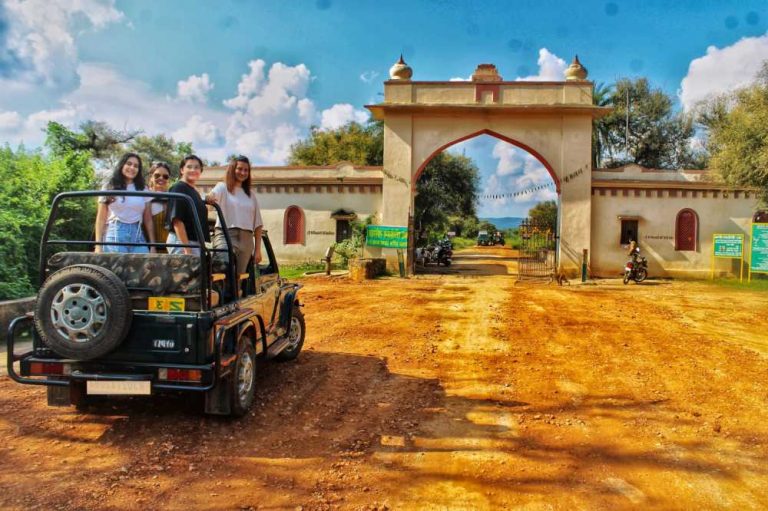 Sariska Wildlife Sanctuary Overview
Sariska Wildlife Sanctuary is famous for the Royal Bengal Tiger. You can go on a jeep and canter safari in Sariska National Park and spot leopards, hyenas, sambar deer, wild boar, etc. Sariska Wildlife Sanctuary is famous because it was the first national parks to successfully start Project Tiger.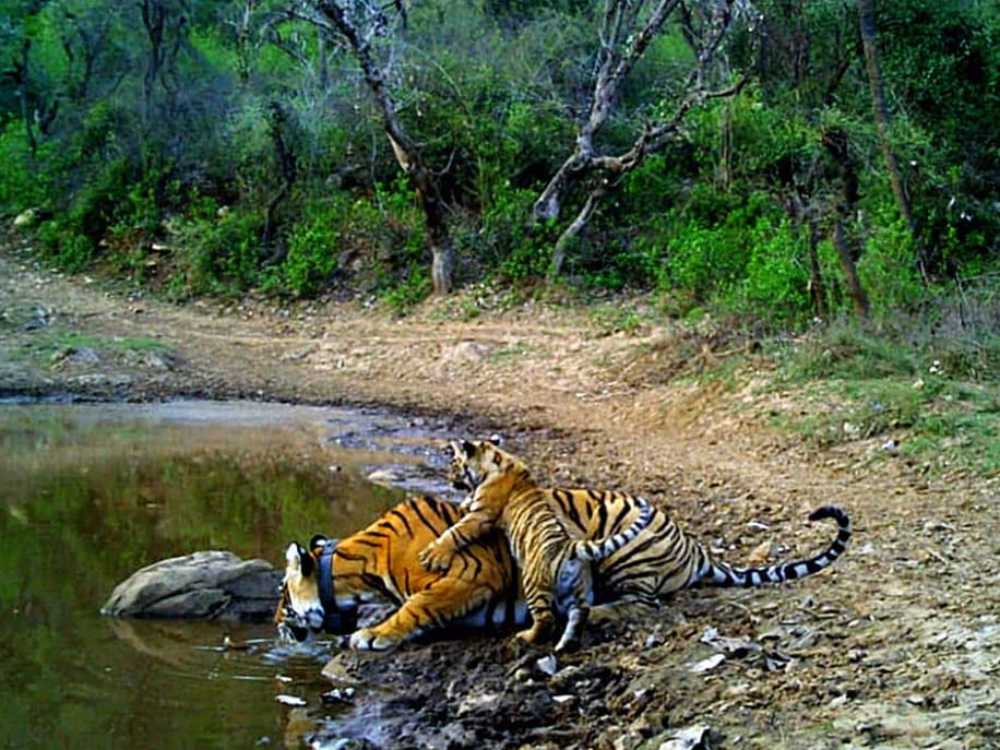 5 Facts about Sariska Wildlife Sanctuary
Sariska was once used as a hunting ground of the Maharaja of Alwar.
Kankarwadi Fort is inside the sanctuary and Mughal Emperor Aurangzeb imprisoned his brother Dara Shikoh in this fort.
Pandupol Temple is a Hanuman Temple that is mentioned in the Mahabharata.
Siliserh Lake is inside the sanctuary and you can spot many crocodiles and birds in this lake.
Jeep and canter safaris are available and these are shared between tourists.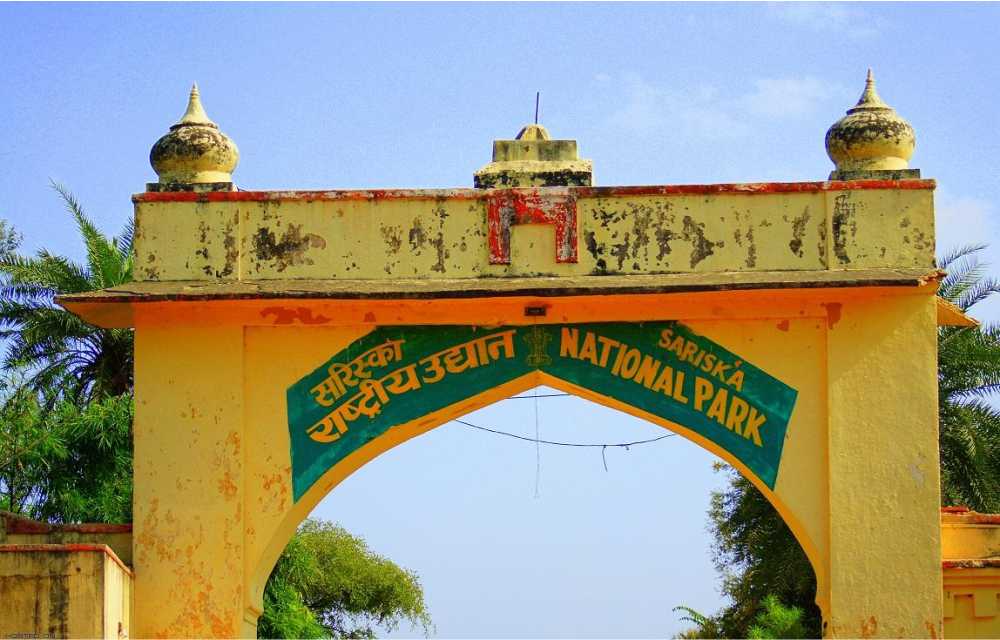 Sariska Wildlife Sanctuary – Location & Timings
Sariska Wildlife Sanctuary is in the Alwar district of Rajasthan and is 107 km from Jaipur and 200 km from Delhi. The timings of Sariska are from 6 in the morning to 5.30 pm. The Sariska National Park timings are from 6 am the morning to 8 pm.
Best months to visit Sariska Wildlife Sanctuary
The best time to visit Sariska is from October to February, and between March to September.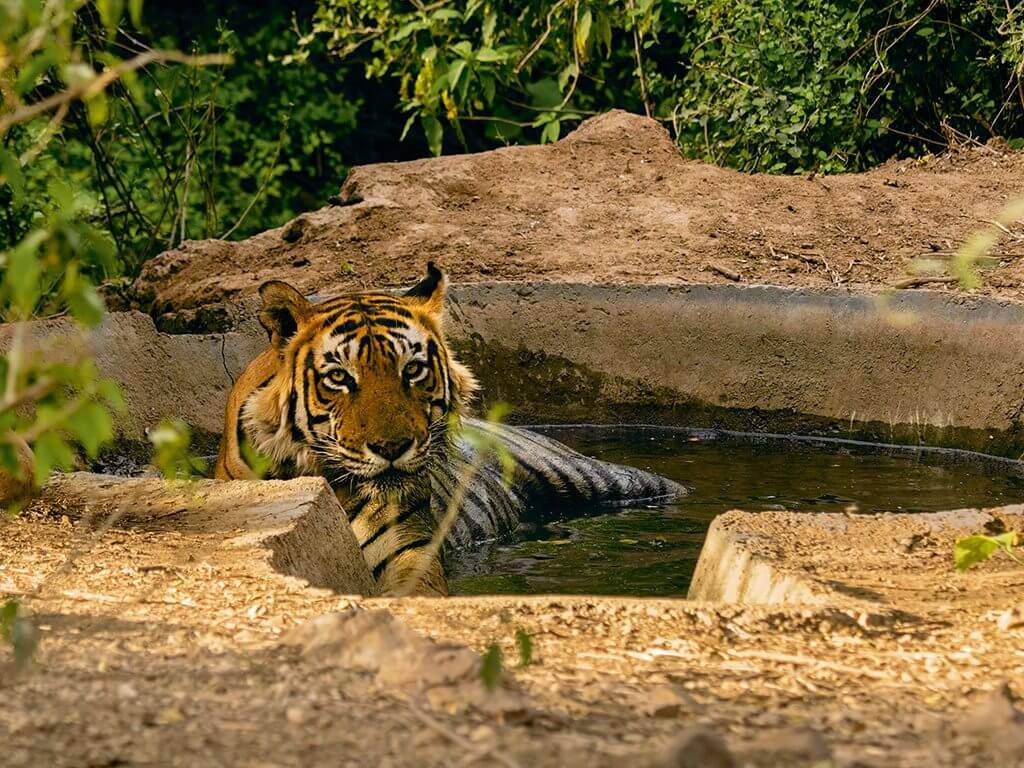 When is Sariska closed?
Sariska Wildlife Sanctuary and Sariska National Park are now open for tourists throughout the year.
Thing To Do At Sariska Wildlife Sanctuary
Jeep Safari: Jeep and canter safaris are available for Balakila, Dadikar, and Siliserh regions. Winter safari is from 6.30 to 10.30 in the morning and 2 to 6 pm. Summer safari timings are 6 to 10 in the mornings and 2.30 to 6.30 in the evenings.
Bird watching: Tourists who want to do bird watching can book a hide near the water holes only after obtaining the necessary permissions from the Forest Office. These hides are sheltered places that are hidden from view and you can spot birds and photograph them.
Star gazing: You can do stargazing in Sariska. Astronomy camps are situated near the reserve and you can do star gazing and observe constellations and planets from a telescope.
Trekking: You can also go trekking that starts from Siliserh Lake and go into the jungle. You can trek in groups and visit various monuments and temples. Trekking is also a great way to spot crocodiles, water birds, and fish in Siliserh Lake.
Shopping: You will find various shops near Sariska where you can buy handicraft items like Kagzi pottery, paper mache items, traditional jewelry, bangles of coconut shells, brass ornaments, sarees, etc. Sarraj Bazar, Mala Khera, and Kedalganji are traditional bazaars in Alwar where you can get these items.
Alwar Festival: On your visit to Sariska, you can visit the Alwar Festival. Enjoy elephant polo, flower show, yoga sessions, adventure sports, cultural dances, and wildlife exhibitions during the show.
Sightseeing tours: You can go on sightseeing tours in Alwar such as Neelkantha Mahadev Temple, Bhartrihari Nath Temple, Sariska Palace, Kankwari Fort, Naldeshwar Temple, Sariska National Park, etc.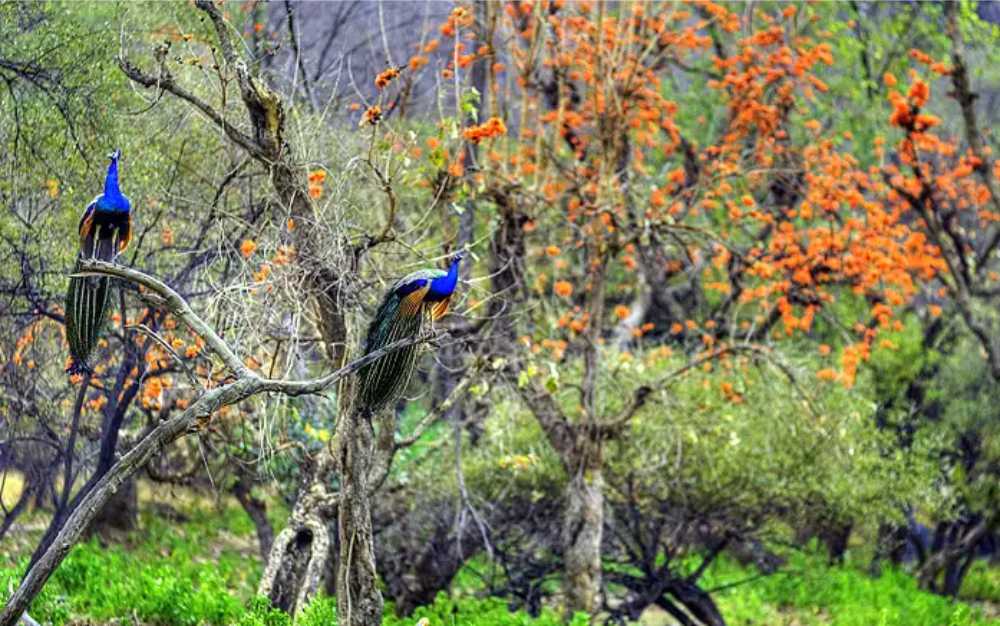 Conclusion
You can do so much at Sariska and also have an exciting time sightseeing around Alwar. Be sure to visit at the right time, so that you get to see the maximum number of wild animals and birds. Sariska is one of the finest sanctuaries in India and the best if you want a safari experience with sightseeing.
FAQ
How many tigers are there in Sariska Wildlife Sanctuary?
According to a recent survey in 2020, there were 19 tigers in the sanctuary which included 4 cubs.
Can I drive my vehicle in Sariska?
Yes. You can drive your vehicle in Sariska Wildlife Reserve, but this applies on Tuesdays and Saturdays to visit Pandupol Hanuman Temple.
Which is better, Sariska or Ranthambore?
Sariska is better as there are more tigers in a relatively smaller area and chances of spotting a tiger are very good in Sariska.
---
---
STAFF'S PICKS &
Related Posts