Places to Visit near Ahmedabad within 100 km
Posted On March 17th, 2023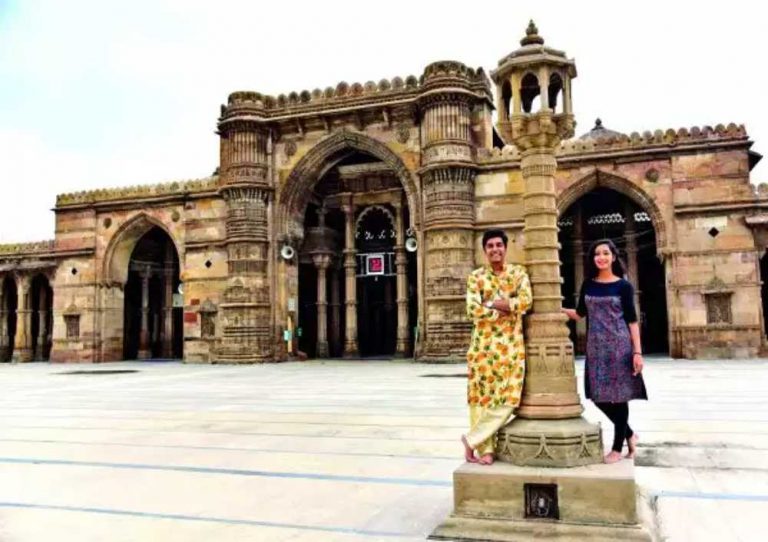 Welcome to the heritage city, Ahmedabad
Ahmedabad is very known for its historical significance. Also, textiles, museums, and serene lakes. Especially,  Ahmedabad has been famous for the Sabarmati ashram. Also, referred to as Gandhi Ashram. Which serves as residences of Mahatma Gandhi and Kasturba Gandhi. Furthermore, you must explore Calico Museum and witness the charm of the Jama masjid. The timings for the Jama masjid are 6 am to 10 pm and free entry. 
Above all Ahmedabad is blessed with vast scenic beauty and greenery. Additionally, there are 3 major lakes which you must not miss. Namely, Kankaria lake, Vastrapur lake, and Chandola lake. Also, you must get yourself indulged in local food here, it is scrumptious. You can also get involved in fun activities at Kankaria lake. Besides all these, you must watch a movie at sunset drive.
Explore Historical Ahmedabad.
Visit the residence of a national father figure.
Try out local cuisines.
Get a glimpse of rich heritage.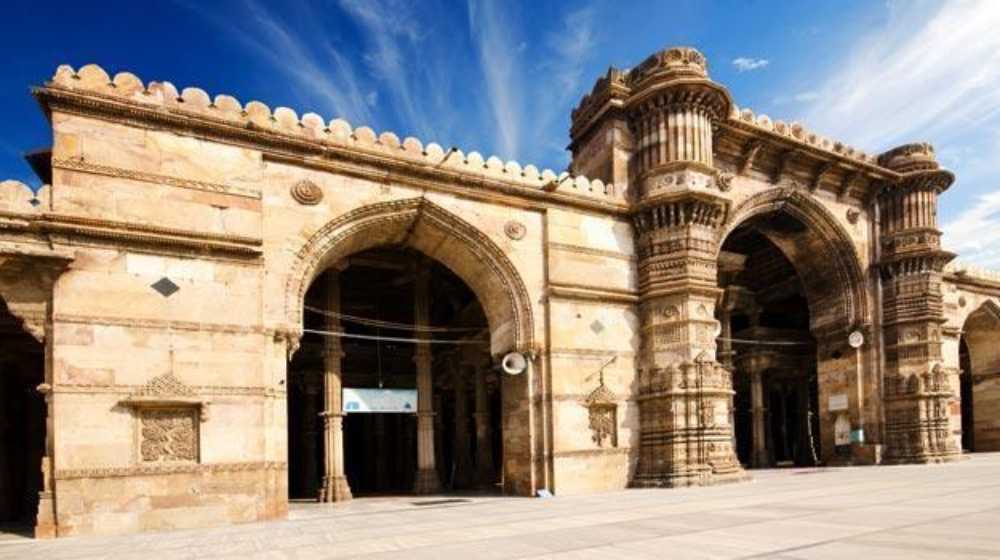 Best places to explore in Ahmedabad
Firstly, visit Bhadra fort which is open from 9 am to 5 pm. Also, entry is free. You can explore the royal gardens, lavish palaces mosques, and huge artistic gates within the premises. Secondly, Teen Darwaza opens from 9 am until 9 pm. It is the iconic gateway of the city and a huge landmark. Also, there is an inscription on the pillar which talks about women's equal right to inherit ancestral property.
Thirdly, you must visit Sarkhez Roza which is open from 9 am until 6 pm. It is a commemorative memory filled with mosques and tombs. Undoubtedly the intricate carvings and ornamental motifs will put you in awe. Fourthly, visit Dada Harir Vav which is a historical stepwell.  It is open from 9 am to 5 pm. It is a beautiful 5-story construction.
Fifth, you must explore the Calico Textile museum. It is open from 10:30 am to 1 pm and prior permission is required even though entry is free. And Wednesdays are closed. This museum is an ode to the city's rich textile heritage. Lastly, you should visit Jhulta minara which is open from 5:30 am to 9 pm and entry is free.
Visit Bhadra fort.
Explore the artistic mosques.
Visit the historic 5-story stepwell.
End with the oldest textile museum.
Weekend Gateways from Ahmedabad
Ahmedabad itself is a UNESCO heritage city. Also, near Ahmedabad, there are ample places to explore on weekends. Besides Ahmedabad, you must visit Polo Forest Gujrat. It is a great place to go for trekking, visit the Jain temple, and to attend the annual polo Utsav. Secondly, we have zanzri waterfalls. You must visit Shankar hills it is the perfect hill station for summer. 
Thirdly, Visit Mandu further, it is famous for its medieval architecture, the Roopmati pavilion, 12 gateways to a 37 km long battlemented wall. Fourthly, Lothal is famous due to the Harappan civilization. This place is great for weekends and is just a couple of hours from Ahmedabad.
Explore Wilson hills.
Experience Mandu in Madhya Pradesh.
Explore Lothal.
Shankar hills.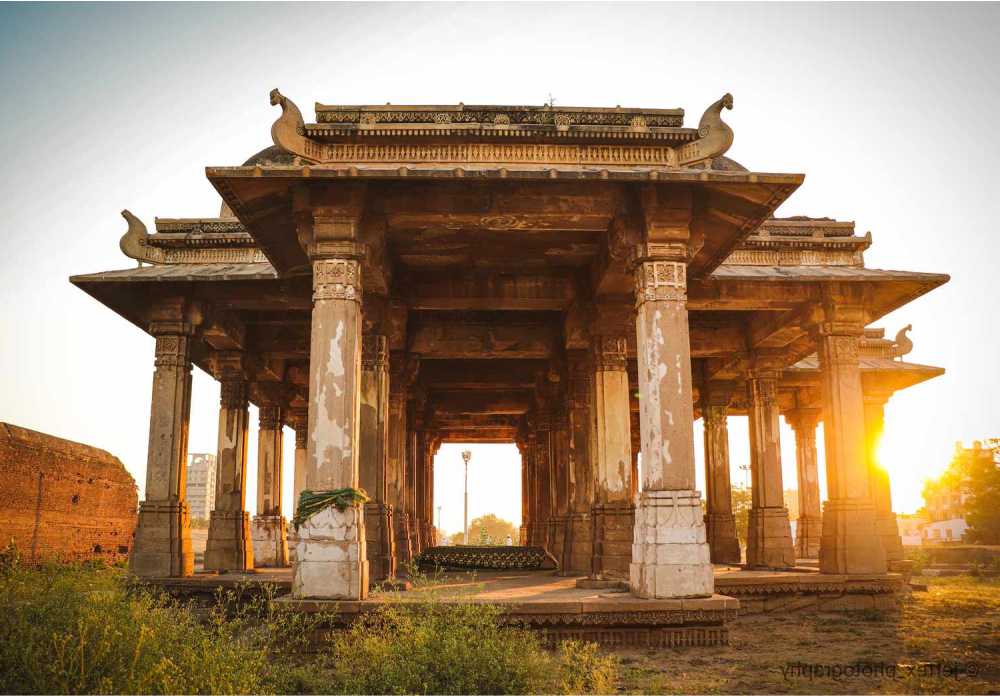 Best picnic spots near Ahmedabad
Above all, a Picnic is always the best option for relaxing oneself. There are picnic spots in and around the city which you must go to. Firstly we have Sabarmati Riverfront. Then we have Law Garden in Ahmedabad. Next, we have Parimal Garden. Then Introda nature's park with a small fee of 20rs for adults and 10rs for children to enter.
Also, you must visit Thol lake bird sanctuary. October to March is the best time to see migratory birds. The entry fee for weekdays is 40rs INR and on weekends it's 50 rs INR. lastly Nalsarovar Bird Sanctuary. it is home to more than 200 different species of migratory birds. Also, the entry fee is 75 rs INR on weekdays and 85 rs INR on weekends.
Take a stroll at Sabarmati Riverfront.
Next Parimal Garden.
Third, Thol lake bird sanctuary.
Nalsarovar Bird Sanctuary.
Frequently asked questions
What is Ahmedabad known for?
It is known for its history, textiles, museums, and serene lakes.
When is the best time of year to visit Ahmedabad?
The best time is from November to February, the temperatures drop to 12 degrees.
---
---
STAFF'S PICKS &
Related Posts