Explore the Splendid Beauty of the Orchha Fort in Madhya Pradesh
Posted On February 16th, 2023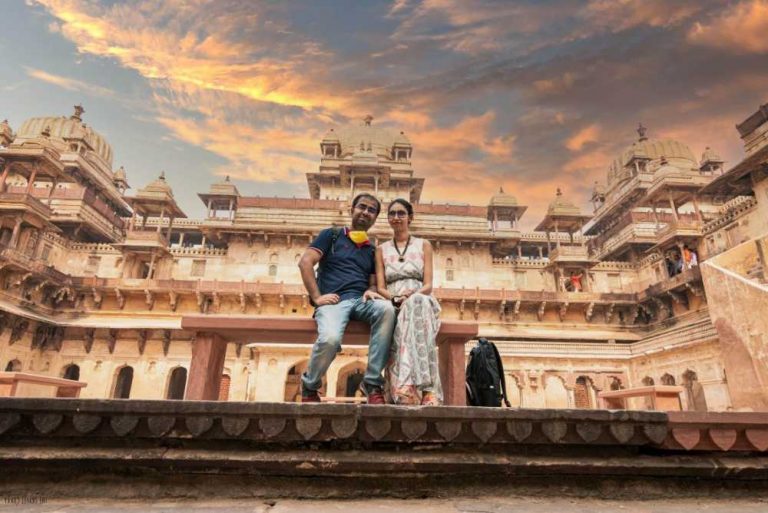 According to legend, Raja Rudra Pratap Singh, a Bundela ruler, founded Orchha in 1531. He transformed the little community into the name-bearing princely state's administrative centre. He was the first monarch to build the Orchha Fort and the first king of Orchha. From this location, the Bundelas governed the majority of central India for more than 200 years. This was the most glorious period when funding for civic projects, planning, and the arts are widely distributed. The town and its surrounding areas still bear some remnants of the former splendor. When the Mughals took control of Orchha, they added to the cityscape with their own architecture, further transforming this settlement into a charming work of art.
| | | |
| --- | --- | --- |
| Timings | Time Required | Entry Fees |
| 9:00am-6:00pm | Over 2 hours | INR 10 for Indians and INR 250 for Foreigners |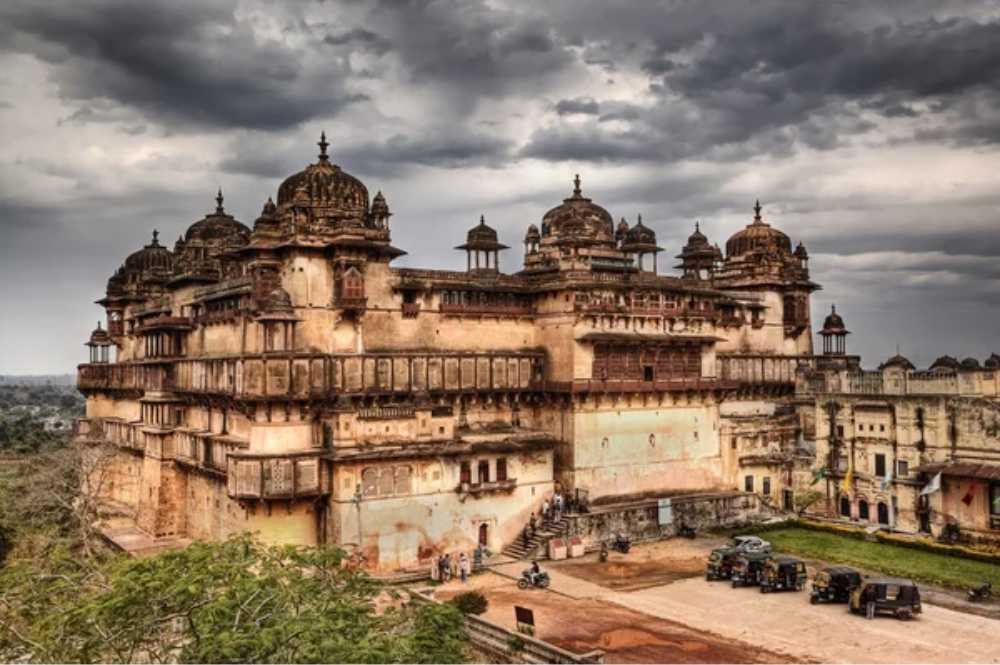 Things To Do
In addition to the grand palaces and historic buildings, this stunning location offers a variety of intriguing things to do, including:
Take an art trip to see the Jahangir Mahal's frescoes and the Raja Mahal's historic murals.
Spend the day lounging by the Betwa River, exploring the rocky shoreline, or admiring the sunset. When the river's water level rises following rain, you can also try river rafting or kayaking.
Trek through the Orchha Natural Reserve, which is located on an island between the Jamni and the Betwa rivers. A rewarding experience is the 12KM nature walk that runs beside the two well-known rivers and is lined with local flora and animals.
Go shopping for homemade souvenirs made historically, such as Dokra and Bastar, or for regional goods, antiques, paintings, or other collectibles.
Interesting facts
Rudra Pratap Singh, a Bundela chief who later became the first King of Orchha, established Orchha in the sixteenth century. Bharti Chand, the son of Rudra Pratap Singh (1531–1554), moved the capital from Garh Kundar to Orchha because it was a better location to bolster defences against mounting Mughal pressure.
You'll experience a sense of living history once you arrive at this fort. It consists of the Jahangir Mahal, Raj Mahal, and Rai Parveen Mahal buildings. Raja Indramani, who was pleased with Rai Parveen's talent, built this palace. Rai Parveen was a dancer.
Although not immediately apparent, its architecture is a wonderful fusion of Rajputana and Indo-Islamic styles, which can be seen in the carvings and construction techniques.
The Bundelkhand region in the middle of India was regarded as the most potent and significant kingdom at the time.
The word Orchha (also known as Urchha locally) translates to "hidden." Raja Rudra Pratap Singh untangled and fashioned it into his capital from an uncharted region.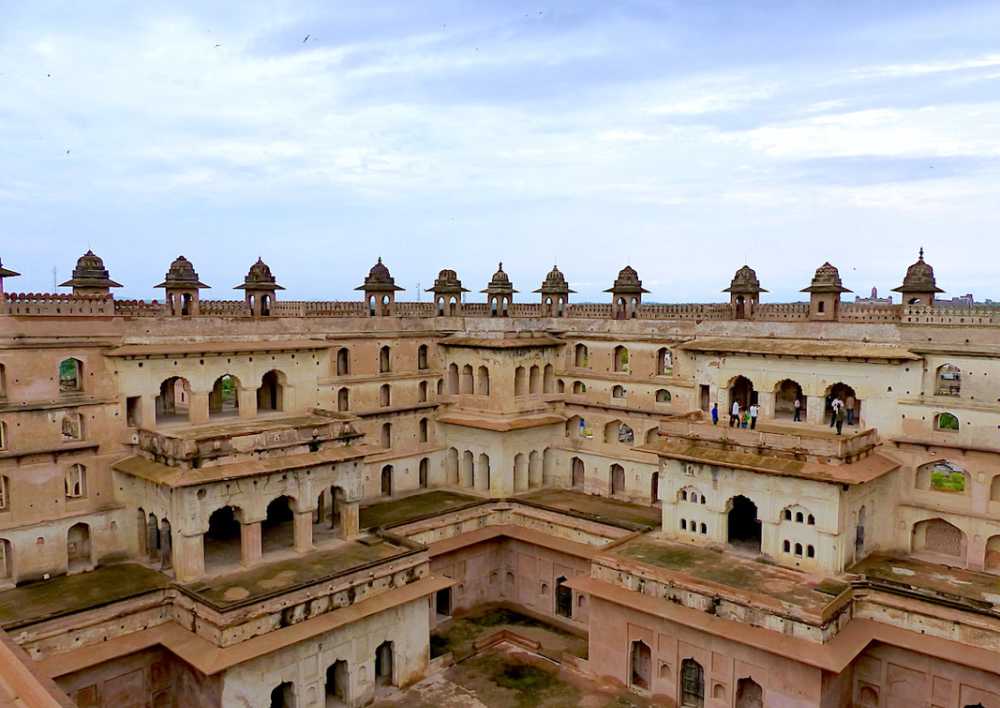 Places To Visit Around Orchha Fort
| | | | | |
| --- | --- | --- | --- | --- |
| S.No. | Visiting Places | Timing | Entry Fees | Distance from Orchha Fort |
| 1. | Chaturbhuj Temple | 9am-5pm | None |  400.0m |
| 2. | Jehangir Mahal | 9am-6pm | 10 INR for Indians 20 INR for Foreigners |  Near By |
| 3. | Lakshmi Narayan Temple | 4:30am-1:30pm and 2:30-9:00pm | None |  1.4 km |
| 4. | Ram Raja Temple | 8:00am-12:30pm and 5:00pm-10:00pm | None |  800.0M |
| 5. | Orchha Wildlife Sanctuary | 10:30am-5:30pm | INR 15 |  2.1 Km |
Orchha Fort is a mediaeval fort located on the seasonal island of the Betwa River at Orchha, 16 kilometres from Jhansi. You may enjoy this well-known fort in Madhya Pradesh and one of the top attractions in Orchha with Japji Travels.
FAQ's
What does the word "Orchha" mean?
Orchha is a word that means "hidden." The Bundelkhand rajas fled to far-off Orchha after the Tughlaqs, who were governing Delhi in the 15th century, drove them out of Garkhundar. The temple the Ruler erected for Lord Rama
How long does a trip to Orchha take?
The quickest route from New Delhi to Orchha is via plane to Rajmata Vijaya Raje Scindia Air Terminal, followed by a 3h 39m taxi ride to Orchha. It takes 6 hours and 19 minutes to travel by train to Gwalior Jn, then taxi to Orchha from New Delhi. the 02618, 02716, 02182, and so forth. from Gozo, taxis, etc.
What airport is most convenient to Orcha?
Airport in Gwalior
Gwalior Airport is the closest domestic airport, and it's about a three-hour journey from Orchha.
---
---
STAFF'S PICKS &
Related Posts