Redefining luxury train tours of India
Posted On October 27th, 2016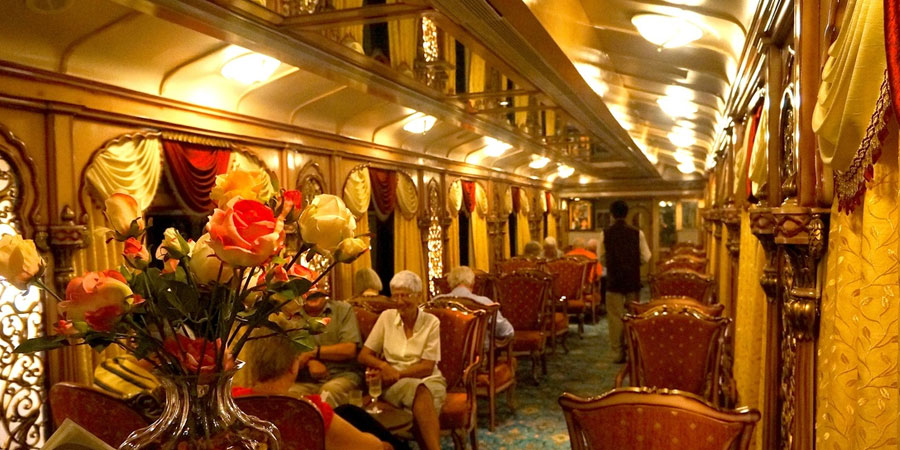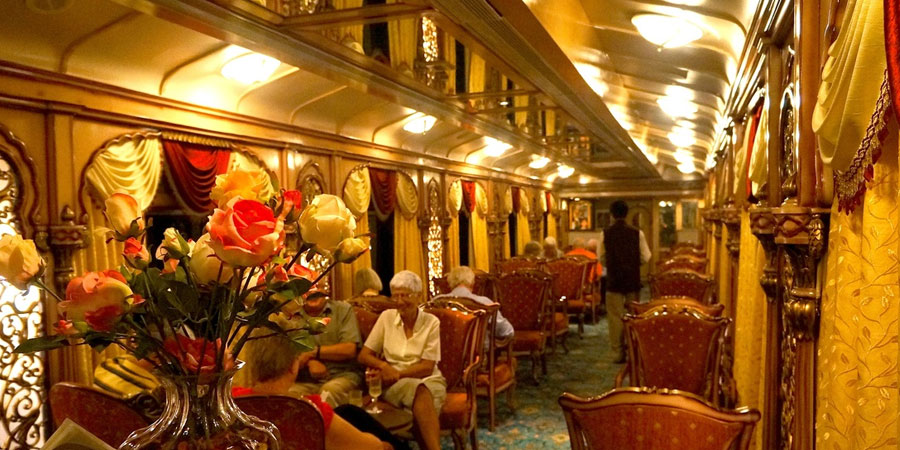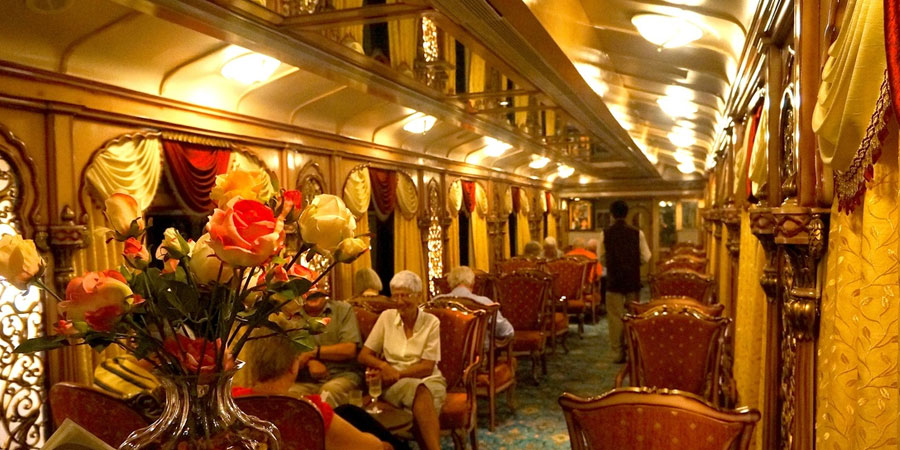 Luxury travel has no bounded definition. The tour across the luxury voyage of Indian heritage and culture on the best luxury coaches are definitely one of the best holiday experience one can expect. Enjoy true Indian royalty and hospitality on the below mentioned trains and tick this one thing off your bucket list.
Palace on Wheels
The most famous luxury train in India, Palace on Wheels was introduced in 1984. Equipped with world class amenities, it has fourteen fully air-conditioned cabins, two restaurant cum kitchen car, four service cars, and a single bar cum lounge. All the 14 cabins of the train are inter-connected and decorated in ethnic Rajasthani style giving it a majestic appeal. Its enroute to Rajasthan- Jaipur, Chittorgarh, Udaipur, Jaisalmer, Jodhpur, Bharatpur, and Agra and takes a week-long journey course. It has been rated as one of the best ten luxurious rail journeys in the world.
Maharaja Express Train
The best ranked luxury train tours in India are on Maharaja Express Train which operate on five different journeys. Owned and operated by Indian railways, the Royal Indian Trains take care of its booking and marketing services. With a total of 14 guest cabins, it is divided into four categories such as Presidential Suites, Suites, Junior Suites and Deluxe Cabins. The interior of the train is elegantly decorated with wall-to-wall carpeting, upholstery, rich panelling, semi-precious stones and antiques. International standards technological gizmos like LCD TV, Direct Dial Telephone, electronic safety deposit etc. are equip the room. 7 Nights Heritage of India Journey, 7 Nights Indian Splendour Journey, 7 Nights Indian Panorama Journey, 3 Nights Treasures of India Journey and 3 Nights Gems of India Journey are its program schedules.
Royal Rajasthan on Wheels
Experience the contemporary royal style on Royal Rajasthan on Wheels! If Palace on Wheels is traditional for you, get this new feel on the upgraded version of the same at Royal Rajasthan on Wheels. 13 out of the total 14 passenger coaches have three Deluxe Saloons on each coach while the last one has 2 Super Deluxe Saloons. All the saloons are designed with a different colour theme and style. It offers the best of ethnic Rajasthani, Indian, Continental and Chinese cuisines. It includes a seven-day exploration of the vibrant Rajasthan including the tour of Khajuraho temples, Varanasi with two heritage monuments Taj Mahal & Agra Fort.
---
---
STAFF'S PICKS &
Related Posts