A Heritage Trail Mehrauli Archaeological Park
Posted On January 21st, 2023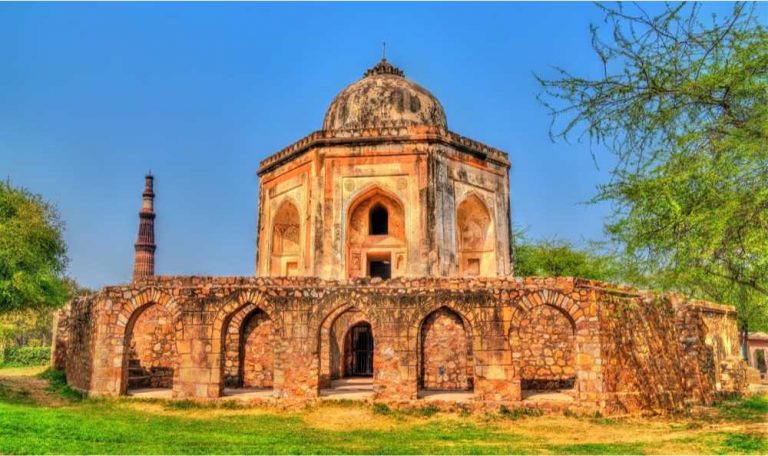 About Mehrauli Archaaeological Park
Mehrauli Archaeological Park is the enormous park and an ancient historical site of Delhi. The park is surrounded by lush green scenery, different types of plants and beautiful flowers, this place is also the home of different species of birds and animals.
Mehrauli Archaeological Park is a 200-acre expanse open to nature and fauna with scattered architectural marvels developed over ages.
The park contains numerous of tombs, mosques and step well, thus it is making a historical landmark. Park also includes variety of rocky slopes, plains and water bodies. Hauz e shamzi, Rajon ki Baoli, Gandhak ki Baoli, Jharna these are some kind of baoli's that you can find easily in Mehrauli Archaeological Park.
Mehrauli Archaeological Park is a fantastic source of recreation for people of all ages, with educational components of ancient elements that will appeal to teachers and students, as well as the diversity and charm of natural elements
| | |
| --- | --- |
| When was Built | 1536 |
| Who is the founder | Akbar Shah |
Facts about Mehrauli Archaeological Park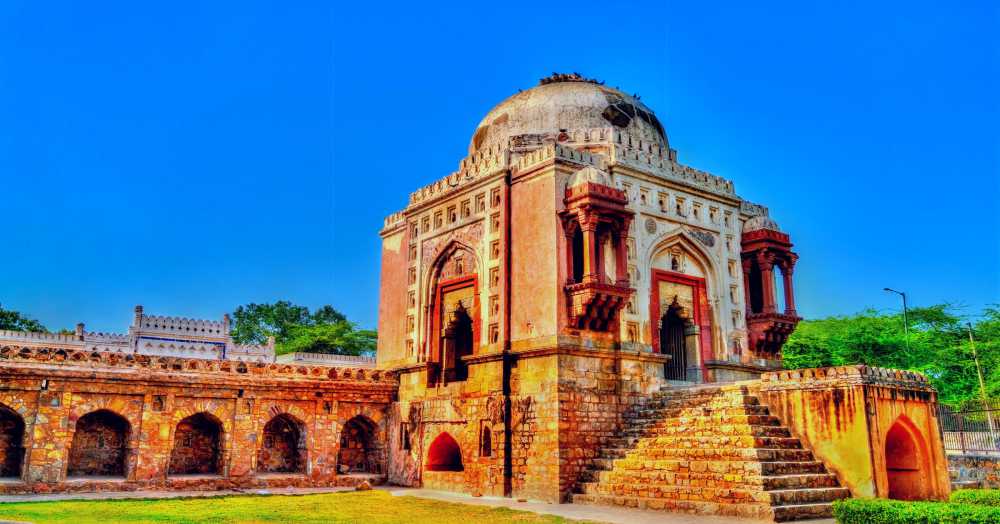 Balban Tomb holds holds high relevance in the Indian historical narrative for introducing the hallmark Islamic 'arch' structure into the Indian subcontinent. Every day, thousands of tourists and history buffs visit the monument, which is surrounded by legends of hauntings and curses.
Rajon Ki baoli famous stepwell located in the Mehrauli Archaeological Park. Daulat Khan built this park to give the continue water supply to its people. Now this baoli has become the culture significance because of its architecture.
Lal Kot Qila Rai Pithora was formulate as a safe shelter for soldier of the army. When Delhi is invaded by chahuan Rajput, they reconstruct the whole structure. The rubble of these ancient structures, scattered around the Qutub complex, holds significant historical value in the country.
Quil Khan's Tomb which belonged to Emperor Akbar's foster brother, is one of the park's lesser-known and neglected structures. The shape of the tomb is in octagon and has a white paint in the dome.
Jamali Kamali Masjid and tomb this beautiful tomb is made in the loving memory of Jamali Kamboh and the next tomb is devoted to kamali, who is very close to the saint.
Things to Do at Mehruali Archaeological Park
This place is always bust with school students and college Student who has an interest in the history and the architecture.
This place has an ancient element and a historical architecture that it makes a place picture perfect. It is an amazing place for whom who have an interest in History.
There is a fun water activity like boat house, swimming inside the park.
Qutub Minar is situated in front of Mehrauli Archaeological Park, so thereby you can visit both historical site at one time.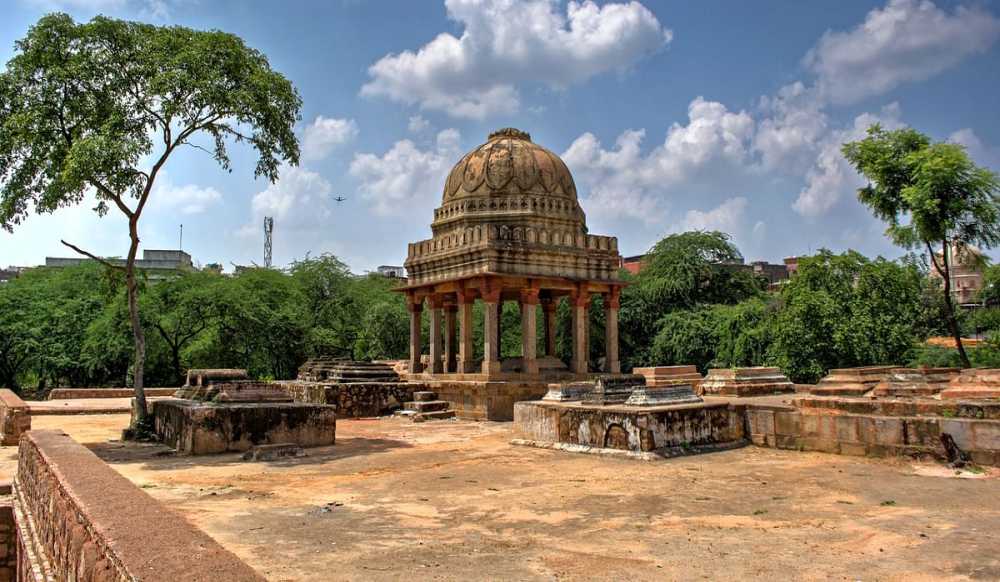 Closed, Open, Timings & Fee Information
| | |
| --- | --- |
| Timings | 5:00 am to 6:30 pm |
| Entry Fees | No Charges |
List Places to Visit around Mehaurali Archaeological Park
| | | | | |
| --- | --- | --- | --- | --- |
|  S.No | Name | Timings | Closing Days | Distance |
| 1 | The Garden of Five Senses | 9:00 am to 5:30 pm | Never Closed | 16 Min, 3.1 km |
| 2 | Jahaz Mahal | 10:00 am to 7:00 pm | Never Closed | 12 Min, 3.1 Km |
| 3 | Lotus Temple | 8:00 am to 5:00 pm | Closed on Monday | 33 Min, 9.6 Km |
| 4 | National Rail Museum | 10:00 am to 5:00 pm | Closed on Monday | 28 Min, 10.4 Km |
| 5 | Waste to Wonder Theme Park | 11:00 am to 11:00 pm | Closed on Monday | 42 Min, 14.3 Km |
Conclusion
In this article we discussed about the important historical site that is forgotten by people. Mehrauli is most likely the city's oldest continually inhabited neighborhood, as it consists the architectural legacy for so many eras.
FAQ's
How much time required to explore Mehrauli Archaeological Park?
We need 1 to 2 hours to explore all the Site
Who built the Mehrauli Archaeological Park?   
The site was built by Akbar Shah but later is was reconstructed by Bahadur Shah Zafar.
 
How can we reach to Mehrauli Archaeological Park?     
Bus would be the better and cheaper travel convince rather than metro. By metro it has long route, Nearest bus stand to this site is Ladoo Sarai Terminal, 14-minute walk required after that.      
 
---
---
STAFF'S PICKS &
Related Posts