Mount Abu Snowfall? In 2023, Decode the Myth of This Pristine Paradise
Posted On May 21st, 2023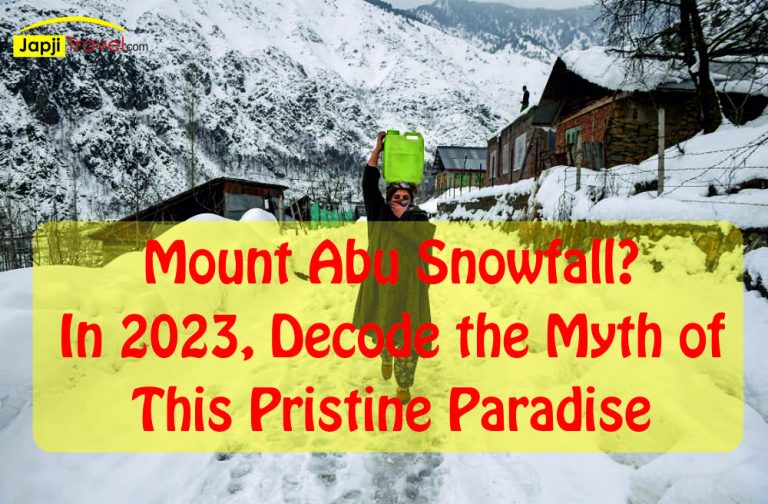 Mount Abu has emerged as the most popular winter resort in Western India due to its scenic beauty and altitude. Numerous tourists ask about Mount Abu's snowfall each winter. Even though this phenomenon hasn't happened yet, visiting Mount Abu is still a special experience, snowfall or not. The pleasant Mount Abu climate, which is located at a steep elevation of 1220 metres above sea level, draws a lot of tourists who are captivated by this oasis in the otherwise parched state of Rajasthan.Snowfall on Mount Abu? In 2023, Dispel the Myth of This Pure Paradise.
If you're wondering whether Mount Abu Snowfall actually happens, you should know that it hasn't happened yet, with the exception of a few instances in the past (including as recently as 2005), when Nakki Lake became frozen owing to extremely low temperatures. During the coldest month of the year, December, people have witnessed a layer of frost forming over the lake. The desire of tourists seeking to visit this distinctive hill station in the centre of a dry and desert terrain has increased as a result of this icing occurrence.
Optional Period Mount Abu
Because Mount Abu experiences a milder climate than the rest of western India, this hill station benefits from being a popular destination all year round.
However, it is advised to visit Mount Abu during the months of November to March for the best possible tourist experiences. In November, when winter officially begins, Mount Abu experiences daytime highs in the 20s. In the final few weeks of December, the temperature begins to drop near the freezing mark as the year comes to an end.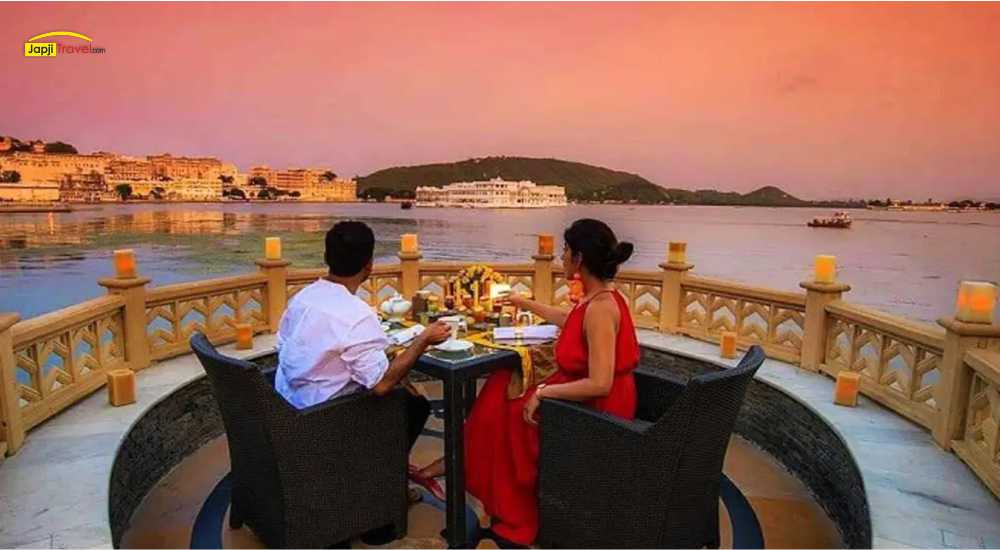 Reasons to travel to Mount Abu in the winter
Even though Mount Abu has never experienced snowfall, it boasts a wealth of attractions that compel tourists to explore, learn about, and take in everything that is on offer. It almost seems as though the Mount Abu tourist attractions make up for the absence of snow-capped summits with their deep cultural roots and thriving culture.
1. Paddle Around The Scenic Nakki Lake
When a hill station adds a lake to its collection of tourist attractions, its allure increases. Photographers and nature lovers have the ideal chance to capture the dynamic beauty of Nakki Lake, a man-made water reservoir tucked away in the highlands.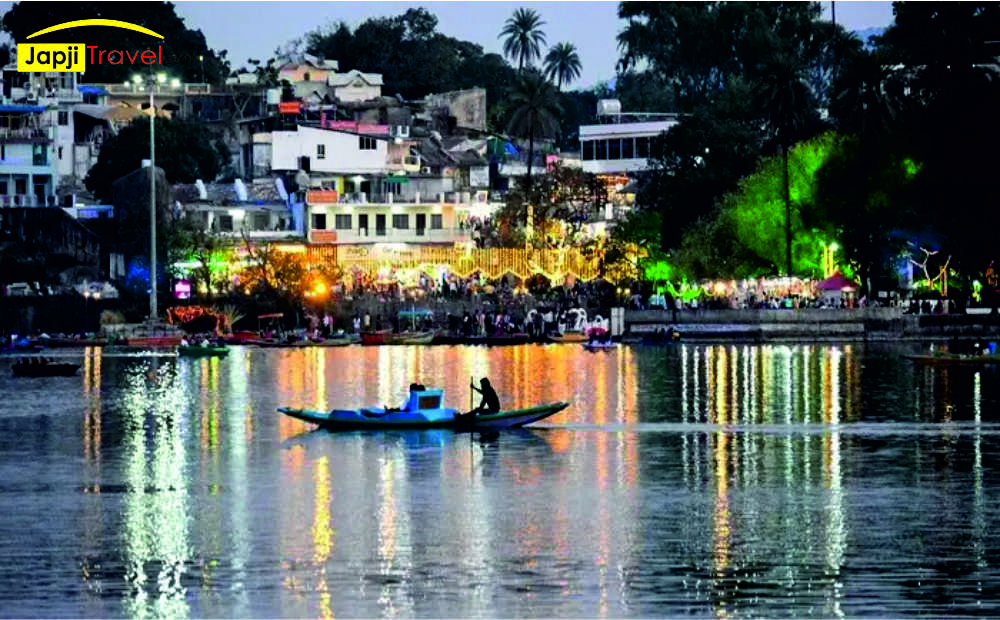 2. Pay a visit to the Dilwara Temples
Dilwara Temples, an architectural wonder with a variety of striking carvings and decorations, is regarded as one of the holiest places of worship for the Jain religion in India. This landmark, a collection of 5 elaborately carved temples, is a must-see while sightseeing in Mount Abu.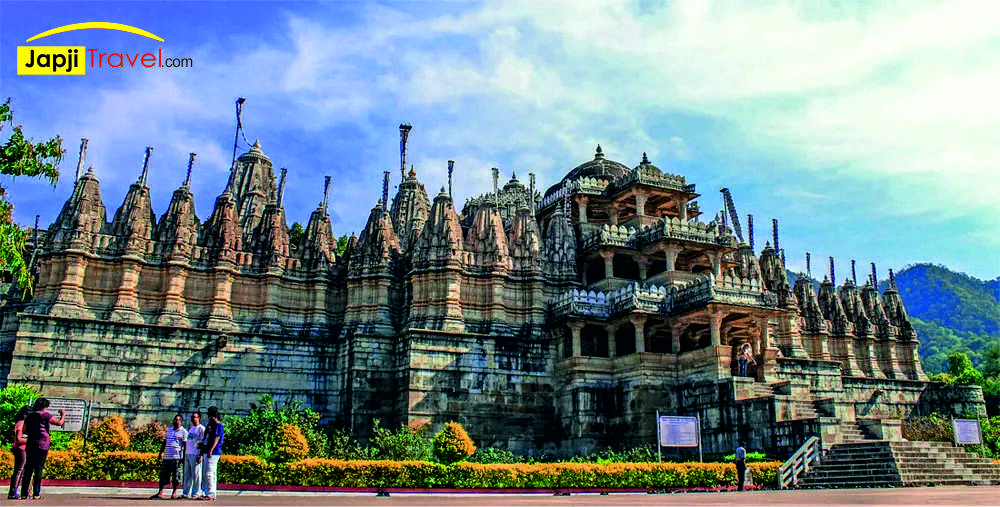 3. A Look Back in Time Inside Achalgarh Fort
Achalgarh Fort, which Maharana Kumbha built more than 500 years ago to protect himself from his foes, has played a crucial role in both the rise and fall of kingdoms in Southern Rajasthan. Tourists can also visit a famous Shiv temple and a lake on the grounds of the fort.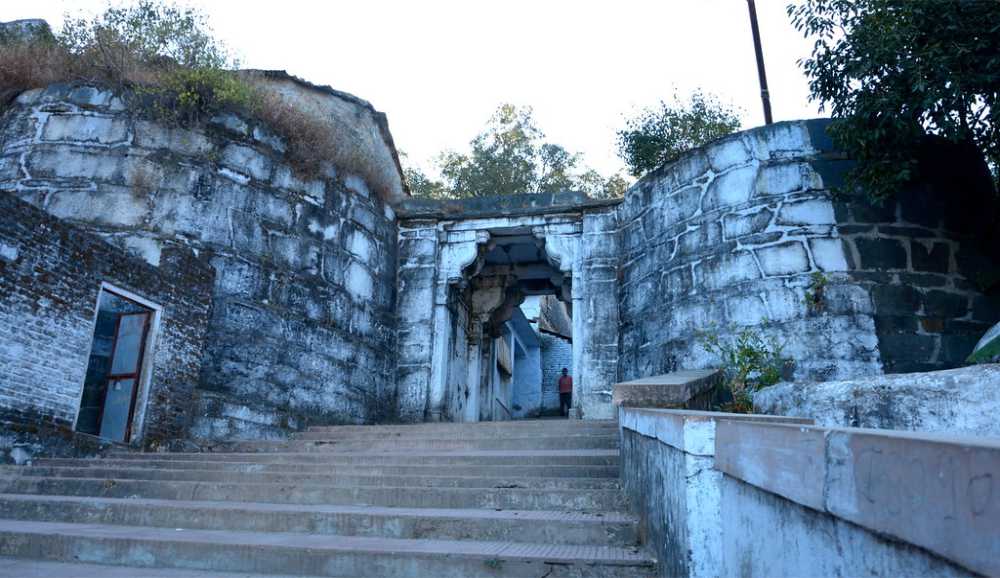 4. Climb Rajasthan's Highest Point
Travellers looking for adventure should definitely think about making the ascent to Guru Shikhar. At a height of 1722 metres, the highest point in Rajasthan offers visitors a panoramic view of the Aravalli Hills. Travellers can also check out the Physics Observatory established up by the Indian government at Guru Shikhar's summit.
5. Take Advantage Of Mount Abu Bazaar Shopping
Like in any other city in Rajasthan, shopping in Pansari Bazaar in Mount Abu is a delightful experience that will expose you to a wide variety of Rajasthani cultural artefacts. Shopaholics can get sarees, bangles, blankets, sandalwood, and linens with sanganeri prints on Mount Abu.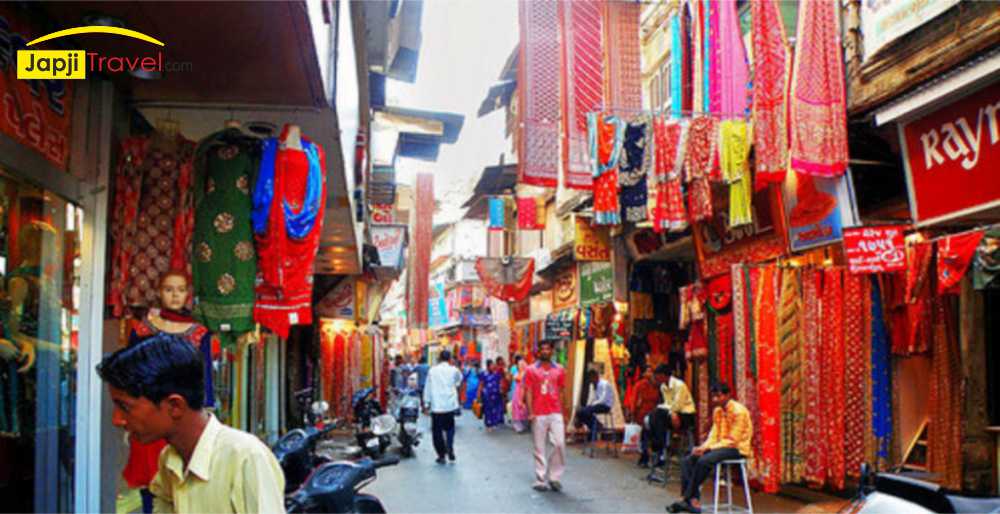 Conclusion
Snowfall on Mount Abu may be a distant possibility, but there's no denying that with so many activities available, this oasis in the desert makes for an unforgettable vacation spot. Japjitravel can customise a tour of Rajasthan for you, so you can see Mount Abu and have an amazing time.
---
---
STAFF'S PICKS &
Related Posts