The Ultimate Guide to Student Bus Rentals
Posted On August 30th, 2022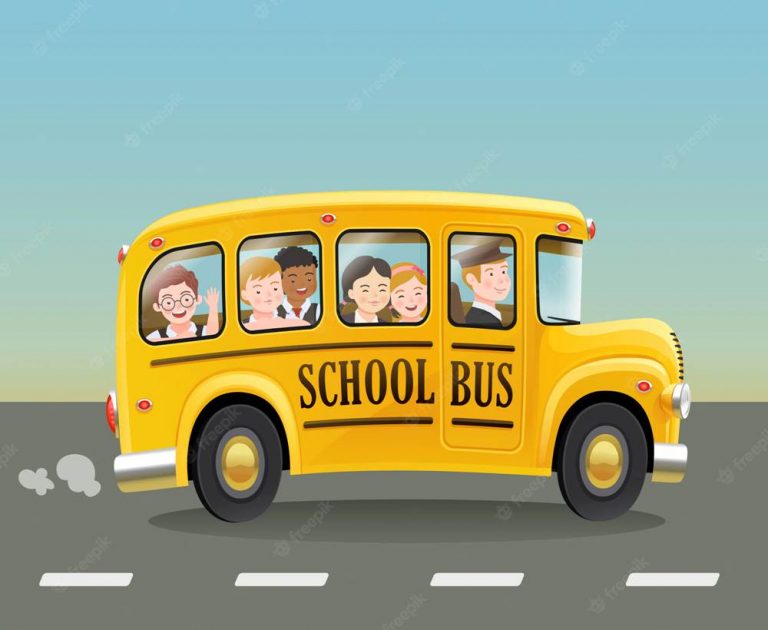 A school bus is most convenient for students and children. Schools find a student bus rental very economical also and incredibly affordable. This is the ultimate guide to student bus rentals where we will give you all the required info and details. Renting a school bus takes care of transportation of children and students. Parents also do not have to worry about how their children will travel. Most schools prefer renting a school bus. They can find a dependable school bus rental service near them and hire a bus for students and children. Very reliable drivers drive a school bus. They have a good experience of driving buses.
High Visibility
GPS
Seating
Safety Belts
Mirrors
Paints
Fire extinguisher
Emergency seats
Lettering
The ultimate guide to student bus rentals – Features
A school bus has several features that make it such a dependable mode of transport. We have included the most important features in the ultimate guide to student bus rentals.
High Visibility
School buses are designed so that children can identify them from a distance. The buses are painted with bright colors and powerful front lights. Pedestrians can motorists can see the school bus from a good distance also. Stop arms are extended so that other drivers know that school children are boarding the bus.
GPS
A school bus is equipped with an advanced GPS. The GPS guides the driver by indicating the location, route, speed, etc. Drivers can keep to the speed limits and stick to the route as shown by the GPS navigation system. The GPS also helps the driver to avoid hazards and keep children safe.
Seating
Bus seats are specially designed for children. Their ergonomic seats are cushioned so that children are not injured due to sudden jerks and uneven roads. Seats have a high ability to absorb shock so that little kids can be protected.
Safety Belts
School buses have safety belts on the seats and are specially designed for children. Some buses have shoulder belts, lap belts, or seat belts also.
Mirrors
School buses have specially made mirrors. These mirrors enable drivers to view motorists, pedestrians, or objects near the bus. The mirrors are made with total safety standards. These mirrors can prove very vital when it comes to the safety of children and others.
Paints
School buses are painted with bright colors so that children can easily spot the bus from a distance. When children are waiting for the bus they can easily view the bus from other vehicles. Bright paints or designs can help improve the visibility of the bus.
Fire extinguisher
School buses have fire alarm systems, where heat sensors immediately alarm about a fire. Then the driver and others can extinguish the fire with the fire extinguisher installed in the bus.
Emergency seats
Emergency seats are a must on all buses. However, on a school bus, it is a very important feature. It allows easy evacuation in case of an emergency like a fire.
Lettering
A school bus has to have bold lettering of "School Bus" painted on it. The lettering can be on the sides, the front or back end of the bus. The size and coloring of the lettering should be bright enough for easy identification. The telephone number and school name should also be there on the bus.
The ultimate guide to student bus rentals – Benefits
The ultimate guide to student bus rentals is incomplete without including the benefits and advantages that come with it.
Convenience
Hiring a bus is immensely convenient for both teachers and students. Teachers can control the students on the bus more effectively. The bus has a superior engine and the ride is also less bumpy. Students get to view the outside scenery from the bus window. The bus has soft seats and all the latest buses have modern amenities.
Trustworthy
When it is time to catch a train or a flight, a bus is most convenient. Students can reach the airport or railway terminus in the quickest possible time. The school can plan outings and picnics and plan a student bus rental package. When they have a bus, the school authorities do not have to worry about the safety of children. Drivers are also very punctual and have good knowledge of roads.
Clean & Hygienic
Opting for a student bus rental can be the best as students can travel in a clean bus. The bus is always kept very clean and is fully sanitized before it gets ready to travel. The seat covers, windows, aisle, and handles, are all cleaned. When the bus is ready for school trips or picnics, it is thoroughly checked so that it is completely safe for children to travel.
Enjoyable
A student bus rental is the safest way to ensure that children can enjoy their trips and picnics. Even pickup and drop becomes so enjoyable. Children and students can have a good ride on the bus. They can see the scenery outside the windows. They can reach their schools or homes in the quickest possible time.
Why go for student school bus rentals?
In the ultimate guide to student bus rentals, it is very important to note the various uses of a school bus. The school bus is for children and young students. So when we A student bus rental is very essential as it ticks all the right boxes. A student bus is ideal for so many events such as:
Picnics and excursions
School trips and Camps
Sports functions and athletic events
School competitions and annual sports day functions
Pickup and drop
The ultimate guide to student bus rentals – Services
In the ultimate guide to student bus rentals, the type of service that we provide is given below. A student bus rental is the most convenient solution for student transportation. It has features that make it so very essential to students, teachers, and parents. School authorities and parents find a bus very quick and safe for students and children. The school can organize school picnics without any worry. Parents too can send their children safely on the bus. Some of the top reasons that make a student bus rental so very desirable are:
Large fleet of school buses for various needs.
Reliable drivers which are punctual and have good knowledge of routes.
Drivers have good experience behind them and are insured.
Buses are fully equipped with modern features, safety equipment, and superior comfort.
Seats are designed ergonomically to give good comfortable seating to children and students.
Separate area for a driver with a partition so that children cannot enter it.
Buses are kept very clean and are sanitized before every outing.
Drivers are reliable.
FAQ
What is the rent for hiring a school bus in India?
You can inquire with the relevant website if you want to know more about the rent for the school bus.
What is the type of school bus that is available in India?
Generally, the school bus is a minibus. But you will also get a school bus in many other brands like Eicher, Tata, Mahindra, etc.
How many seater capacities is a school bus?
A school bus comes in many seater capacities. But the most common is the minimum of 13 seats excluding the seat for the driver.
---
---
STAFF'S PICKS &
Related Posts