Luxury 35 Seater Volvo Coach Hire
Posted On November 8th, 2022

The luxury 35 Seater Volvo Coach Hire is the best option if you want to travel long distances. It is a very economical solution to finding quick transport in a city. In highly populated cities, where it is impossible to travel in a large group, a Volvo Coach is the only solution that offers flexibility in transportation. When you book a Volvo Coach you reduce the cost of transport and also cover long distances in a short time. Finding a Volvo Coach Hire service is also not very difficult either. Japji Travel has made it very easy for you to book our Volvo Coach on hire services.
Luxury 35 Seater Volvo Coach Hire – Best for groups
When you are traveling in a group, there is nothing more convenient than a Volvo Coach. Many times, you have to find out a suitable mode of transportation where you can stay together as a group and also travel together. At such times, a cab or public transport is not the best option. Even if you choose one of them, it is very expensive and also not practical. But you can travel very comfortably in a luxury Volvo Bus or Coach. There is the joy of traveling together with friends and family that you will get in a Volvo Coach. This is one of the best reasons why you should go to Luxury 35 Seater Volvo Coach Hire services.
Features of Volvo Coach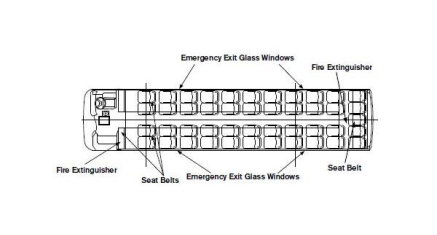 The features that you will get in a Volvo Coach are something that you will not get in any other mode of transport. It is for this reason, that more and more travelers are choosing to go for luxury Volvo Coach hire. The features are all functional and offer convenience and luxury at the same time.
Push-back seating for relaxing body
Recliner seating with ample legroom
Sofa seats for extra comfort
Clean seat covers
Free Wi-Fi
Charging points for mobiles, laptops, tablets, camera
Individual safety straps (as per availability)
Roof air conditioning for seats
Large tinted windows for greater visibility
Luxury upholstery for all seats and windows
Dust-free basement luggage storage compartment
Video/DVD Player, AM/FM/MP3 Sound system
First-aid box
Mineral water bottle
Newspaper, magazines
Punctual driver in uniform
Luxury 35 Seater Volvo Coach Hire – Flexible reasons to book

The good thing about a luxury 35 Seater Volvo Coach Hire is that you can use it as a vehicle of choice for a variety of reasons. If you are traveling in a group or even if you are traveling alone, you will find it more convenient to book a Volvo Coach.
Sightseeing tours
City tours
Airport pickup and drop
Outstation trips
Corporate meetings, conferences, events, exhibitions
School picnics
Marriage functions like Mehendi, sangeet, reception, etc.
Religious trips, pilgrimage tours
Overnight trips
One-day excursions and day trips
Multi city travel
Trips to hill stations, beaches, temples, forts, heritage cities, historical landmarks, etc.
Why luxury 35 Seater Volvo Coach Hire

A Volvo Coach is best as it has some top features. These features make the Volvo Coach very smooth in running and easy in traveling. The Volvo Coach is smooth even on bumpy roads. The aisle is spacious enough for people to move freely and even stand if they want to. The superior engine is built to power the bus and give it a comfortable run. The interiors and seating offer a comfort that is unmatched in most modern vehicles.
Bus type: Passenger coach
Seating capacity: 35 passengers + 1 chauffeur
Manufacturer: Volvo
Vehicle size: Large
Engine: Euro 6
Volvo Coach – Best for all types of tours
We offer our 35 Seater Volvo Coach for all types of tours across India. You can contact us if you want to book your tour for any particular tour. Some of the most popular tours for which people generally book the Volvo Coach are as given below. But you can also book our Volvo Coach to visit other places like Chandigarh, Amritsar, Jammu, Dehradun, Mussoorie, Gujarat, Goa, Kerala, etc.
Benefits of Volvo Coach

You can travel very comfortably and relax on your journey.
You can travel alone, as a couple, or with many friends and family members.
The per-person expense is reduced.
You get options for AC and non-AC Volvo coaches.
Volvo bus drivers are very well knowledgeable about roads and destinations.
Volvo coaches have a very superior engine.
You get a smooth and bump-free ride.
Booking is very quick and easy.
Book via direct phone call or website.
There are no unforeseen fees, and the invoicing process is clear.
English-speaking drivers.
The secure and encrypted payment gateway for making online payments.
FAQ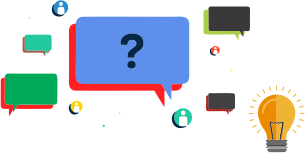 What are the rates for booking seats in 35 Seater Volvo Coach?
You can log in to our website and also call us directly and inquire about the seat booking charges in 35 Seater Volvo Coach.
Will I get a seat even if I change my trip itinerary?
In case you change your trip plans, you can let us know in advance and we will work out our schedule and let you know.
Is the Volvo Coach safe for hill stations like Manali or Shimla?
Yes. You can travel to hill stations in a Volvo coach very safely.
---
---
One thought on "
Luxury 35 Seater Volvo Coach Hire

"

STAFF'S PICKS &
Related Posts