Khatu Shyam Falgun Mela must visit once on Mela Time
Posted On February 12th, 2023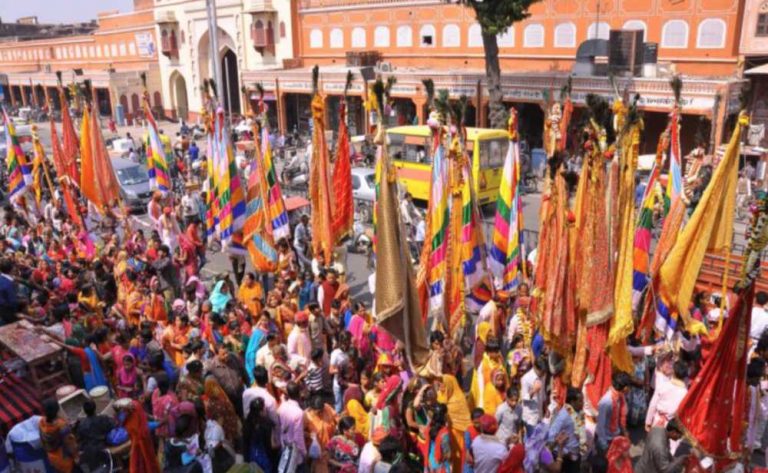 During the war of Mahabharata, Barbarik asked Shri Krishna to join him but Shri Krishna knew the outcome of the war. To halt Barbarik, Shri Krishna demanded his head. Barbarik donated his head without delay. Barbarik received a blessing from Shri Krishna that you will be known as Shyam in the Kali Yuga because of his heroic sacrifice. It is said that a cow once frequented a location in Khatu Nagar and would regularly eject milk from her breasts. The head was discovered there later, during excavation. t was temporarily turned over to a Brahmin. Once, the monarch of Khatu Nagar was inspired by a vision to construct and embellish the Sheesh temple. So, a temple was constructed there, and on the Ekadashi of the Kartik month, the Sheesh temple was decked. Because of this, Shri Khatu Shyam ji's birth anniversary is traditionally observed on Devuthani Ekadashi.
Khatu Shyam Falgun Mela 2023:
Baba Shyam's Falgun Lakhi Mela 2023 (lakhi mela 2023) will start from 22 February this time in Khatu town of Sikar district of Rajasthan.
Things to do – Khatu Shyam Nishan Yatra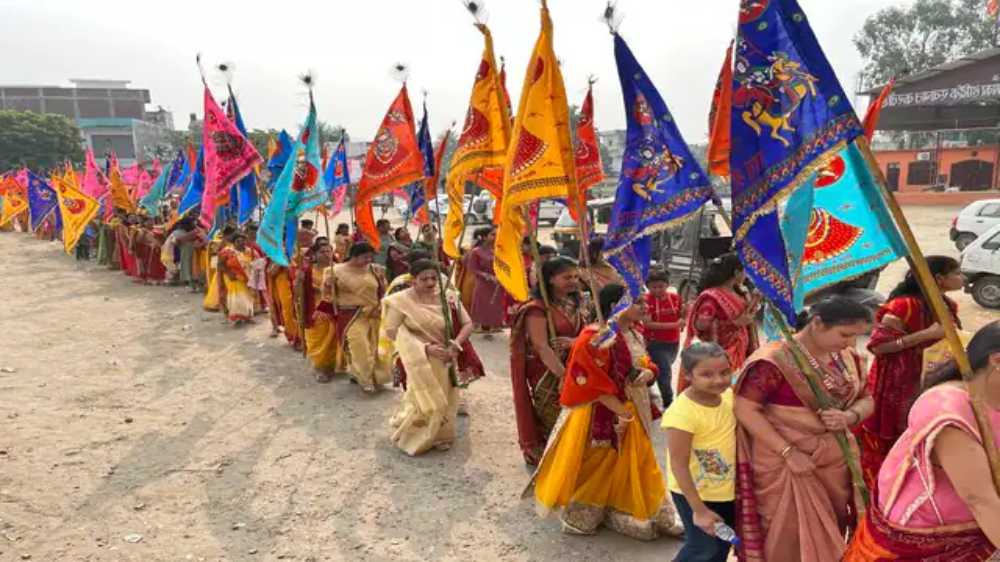 Keep the mark in a spot that is clean during the travel, and then wash your hands with water before beginning the journey once more. Never use the mark to urinate or fecate, or to consume food, tea, or water. For the Nishan Yatra, devotees should walk in bare feet, cloth shoes, or rubber slippers. It is stated that offering perfume will delight Baba Khatu Shyam ji.
Note :Take care of these things
There will be a complete ban on any kind of thorny flower and perfume in glass vials in the offerings of Shyam Baba at Shri Shyam Baba Lakhi Mela.
Khatu shyam ji will not allocate temporary shops/cabins on both sides of the footpath for Shyam Bhakts in the Khatu Mela 2023 fair. There will be a complete ban on setting up temporary shops/cabins on both sides of the footpath.
During the Shree Shyam Baba Lakhi Mela, only the fixed bus stand will be used for the bus/passenger vehicle (such as cruiser).
There will be a complete ban on DJ playing / performing in the revenue limits of Dantaramgarh subdivision area. Will ensure compliance with the provisions of Rajasthan Noise Control Act 1963 and Rajasthan Noise Control Rules 1964.
Shri Shyam Baba will not use or display any kind of weapon in the Lakhi Mela.
No bhandaras/carts/cabins/medical camps etc. will be set up on both sides of the traffic route of Shyam Bhakts within the subdivision area without the permission of the SDM.
Location
The temple of Khatu Shyam Ji is located in the well-known Sikar district of Rajasthan. Where Baba Shyam's It is a world famous temple.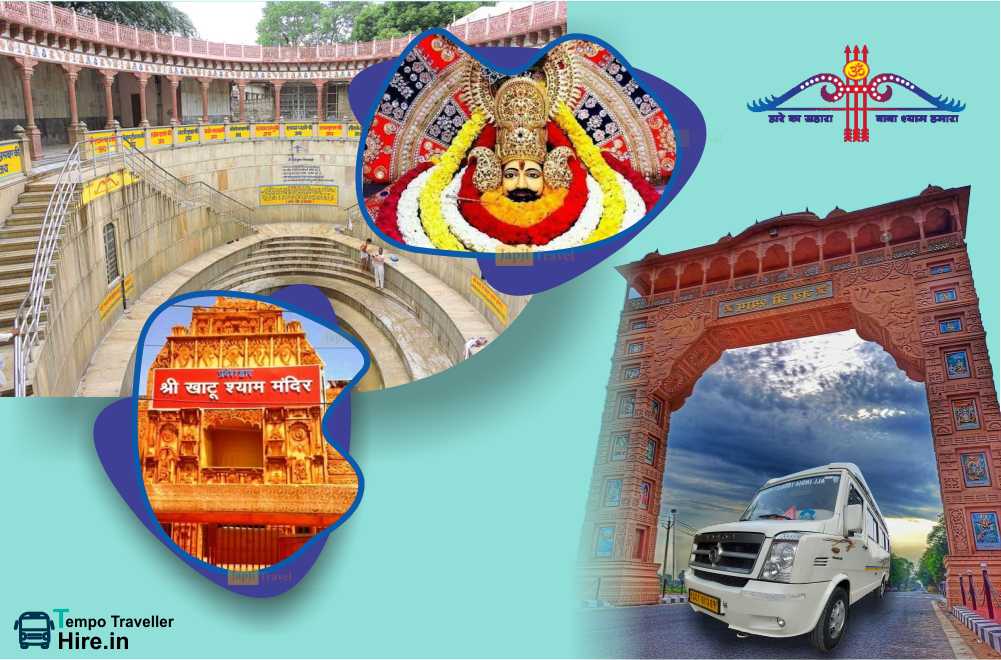 Affordably priced online tempo traveller booking from Delhi to Khatu Shyam is provided by Tempo Traveller Hire.in For the best rates and discounts,
How to go to Khatu Shyam Temple
Eighty kilometres from Jaipur, in the village of Khatu, there is a Khatu Shyam temple. The Ringas Railway Station is the closest station to Khatu Shyam Ji. The distance to Baba's temple is around 17 kilometres. You can take a cab or jeep to the temple after leaving the train station. Many Shyam devotees walk to the shrine.
FAQ's
Khatu Shyam, which deity is he?
According to Hindu mythology, Barbarika, the son of Ghatotkacha, is a manifestation of Khatu Shyam Ji. It is said that those who scream his name with all their hearts are blessed and have their issues removed if they do it with true piety.
When is the Khatu Mela in 2023?
The Khatu Shyam Temple festival and Mela 2023 is from Februrary 22, 2023
---
---
STAFF'S PICKS &
Related Posts