Golden Triangle Fixed Departure Tour
Posted On May 9th, 2022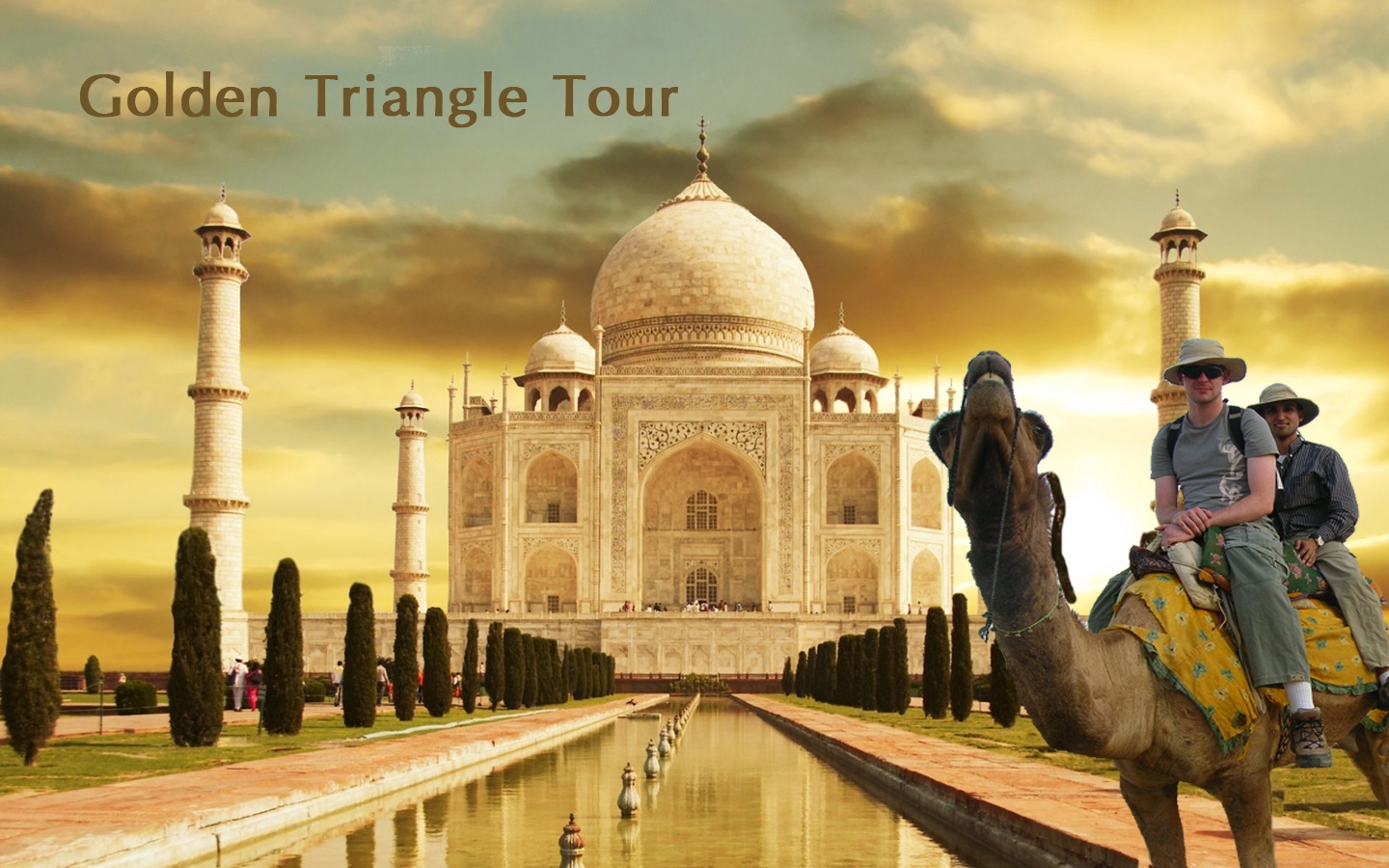 The Golden Triangle Tour in North India is the most popular tour package in India. Most Indian tourists prefer to book this Golden Triangle Tour because the tour covers major tourist destinations in North India. The Golden Triangle Tour is a famous tour package where you can visit places in Delhi, Agra, and Jaipur. All these cities are also the top tourist destinations of North India.
All of these cities have huge historical importance and there are so many heritage landmarks in all these cities. And in addition, you will also visit famous places on the route. Each of these cities, Delhi, Agra, and Jaipur, has UNESCO World Heritage Sites. You can shop for an entire day in all these cities. You can taste the best street food on this tour. That is why Japji Travel has made its Golden Triangle Tour Package let tourists visit the most famous cities of North India – Delhi, Agra, and Jaipur.
What is a Golden Triangle Fixed Departure Tour?
Japji Travel has introduced many Fixed Departure Tours. In a Fixed Departure Tour, the tour itinerary and departure dates are fixed. The tour fares also remain the same so you do not have to worry about the increase in prices. Golden Triangle Tour Package is one of the most popular tour packages that we offer to our guests. This is also a Fixed Departure Tour, which means that we plan the entire Golden Triangle tour. All you have to do is book this Golden Triangle Tour with Japji Travel and enjoy your trip.
But why is this tour called the Golden Triangle Tour?
So, it is like this that when you connect Delhi, Agra, and Jaipur on the map of India with a straight line, you get a triangular shape. This is why the tour is called Golden Triangle Tour. Let us give you an idea of how famous is the Golden Triangle Tour Package for Indians.
Delhi – The center of North India tourism
Delhi is not just the capital of India, but a major tourist destination in entire North India. Delhi has not one, but three world-famous UNESCO Heritage Sites. These are Humayun's Tomb, Qutub Minar, and Red Fort. Delhi is so a huge city that you can spend 2 to 3 days just sightseeing around Delhi. Delhi is famous in the whole of India for its North Indian street food. In our Golden Triangle Tour, we will visit the most famous tourist sites of Delhi like Raj Ghat, Jama Masjid, Akshardham Temple, etc. Delhi is famous for its Mughal-era monuments and modern British-era buildings. Delhi is also the best place for shopping and recreation.
Agra – A city with beautiful Mughal architecture
If you think Delhi is beautiful, then Agra is even more beautiful than Delhi. The very famous Taj Mahal is in Agra. Agra has many gardens with fountains and greenery. These gardens were built by the Mughal rulers. There are gardens around every major monument in Agra. Agra is famous for another giant fort called the Agra Fort. You can have splendid views of the Taj Mahal from Agra Fort. But the good thing about Agra is that you will get a view of the Taj Mahal from many other places like Mehtab Bagh. You can also eat delicious sweets like petha and jalebi in Agra. But Fatehpur Sikri is another beautiful sightseeing place that is close to Agra. Here, the Mughal monuments are rich in architecture.
Jaipur – Rajasthan's biggest city
But the third city on this Golden Triangle Tour is more beautiful than all the places mentioned above. And it is none other than Jaipur. Jaipur is in Rajasthan and it is also its capital city. You can immediately picture those gigantic forts when you mention the name Jaipur. This is very much true as there are not one but three of the biggest forts that are in Jaipur. Jaipur is the best place in this our Golden Triangle Tour to experience Rajasthani culture. You will come to know how famous Jaipur is when you think of Hawa Mahal and Jantar Mantar. But Jaipur has some of the best gardens on this tour of ours. Shopping in Jaipur is a must-do thing. You must also taste Rajasthani specialties when you tour Jaipur with us.
Golden Triangle Tour Itinerary
So now that we have given a short glimpse of the major cities that you will visit in our Golden Triangle Tour Package, we will also give you some idea of our Golden Triangle Tour itinerary. Please remember that this is a sample itinerary and not a fixed one. The itinerary is just to give you a short idea of which places are best to tour on the Golden Triangle Tour.
Day 1: You will arrive in Delhi on Day 1 of your tour. You will visit famous places like Qutub Minar, India Gate, Parliament House, and Humayun's Tomb. In the evening you will enjoy the sound and light show at Red Fort. 
Day 2: You will drive from Delhi to Agra in the morning. On the way, you will visit Akbar's Tomb at Sikandra. In Agra, you will visit the Taj Mahal and Agra Fort.
Day 3: On Day 3 of your tour, you will leave Agra and drive to Jaipur. Visit Fatehpur Sikri on the way. After you arrive in Jaipur, you can do a half-day tour of Hawa Mahal, City Palace, and Jantar Mantar.
Day 4: You will leave in the morning to visit Amber Fort. Later on, after lunch, you will have time to explore the bazaars of Jaipur.
Day 5: On the last day of your tour, you can arrive in Delhi from Jaipur via flight or train.
Frequently Asked Questions (FAQ)
How many days are needed for Golden Triangle Tour?
We can recommend a minimum duration of 5 days for our Golden Triangle Tour Package.
What is the best time to go on Golden Triangle Tour?
The Winter months between October to March are best for Golden Triangle Tour.
Which places are included in Golden Triangle Tour Package?
Delhi, Agra, Fatehpur Sikri, and Jaipur are the places that are mostly included in Golden Triangle Tour.
---
---
STAFF'S PICKS &
Related Posts