Scuba Diving in Kerala
Posted On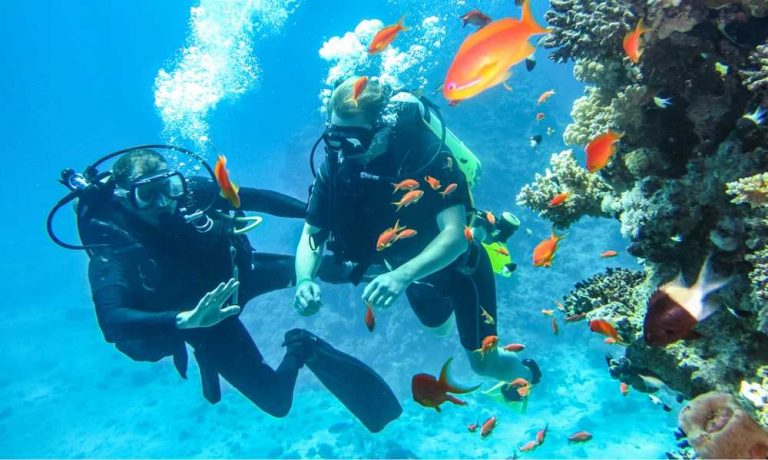 The sea life is something that has always fascinated me. I am definitely a water child. I am really intrigued about what happens underwater and how that life is different from ours. And that is not only with me, I think many of us have the same curiosity.
So, I did some research on your behalf.
The ocean covers over 70% of the Earth's surface. Humanity has only explored 5% of it. It's exciting to think about how much more there is to learn. Scuba diving is useful in these circumstances.
While tropical places have the greatest coral reefs, stunning marine life, and vivid sea animals, India has several coastal areas where you could do the same. One of them being our very own Kerala!
There is no better spot to go in Kovalam if you want to go on an adventure with marine life or just explore the underwater environment.
The Bond Safari Kovalam has established an underwater adventure firm, and the sea world of Kovalam is available for exploration, even for the aquatically challenged! Instead of bulky scuba equipment, you'll be diving in a 'Bond' submarine, a self-propelled underwater scooter tied to a buoy, with your head encased in a helmet that allows you to breathe normally. It is considered to be the country's first of its sort.
The best part about Scuba diving is that you don't really need any skills or swimming knowledge to experience the beauty of the underwater world.
What's noteworthy about the sea around Kovalam is that it has rather calm seas and is teeming with a variety of marine life.  If you're lucky, you could see anchovy and silver moony shoals, Bluefin trevaly, the occasional Moray eel, puffer fish, groupers, box fish, sergeants, pipe fish, butterfly fish, rabbit fish, and so on. All you need to remember is that this is their world. We're dealing with real wildlife, not animals from a theme park. 
Another scuba diving service in Kerala is "Scuba Cochin," which I believe specializes in freshwater diving, mostly for learning the fundamentals of diving rather than actual ocean diving.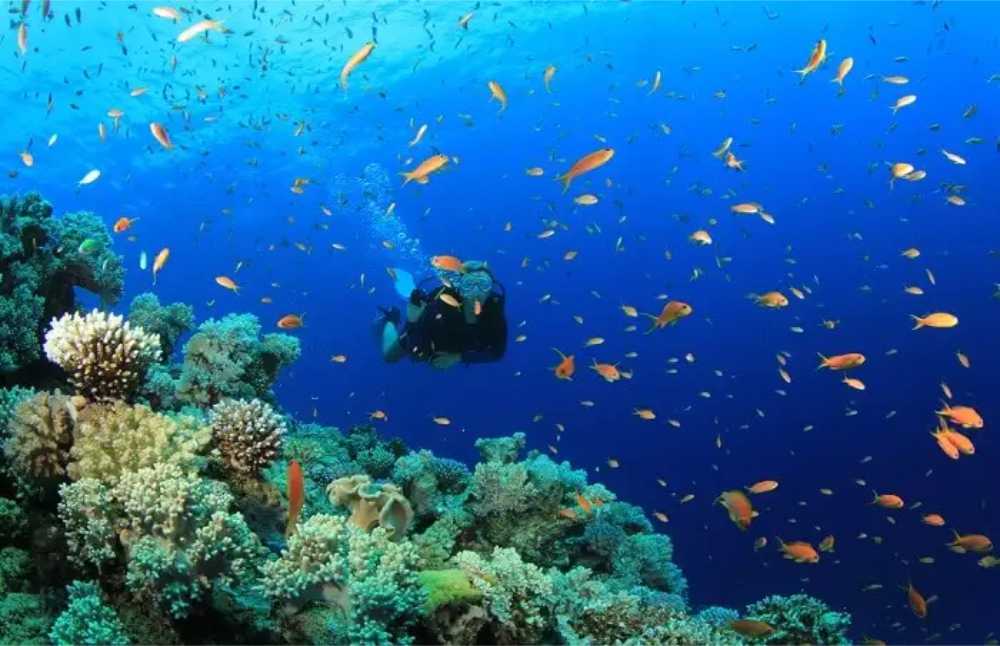 Best Time to Do
Kerala is one of India's most popular tourist attractions. In this God's own land, a gorgeous atmosphere will provide you with more than you could have hoped for! Despite the fact that this state has good weather all year, the best time to visit this region for a fun-filled dive trip is from September to February. The month of March sees a minor shift in the weather, and the summer heat is not ideal for travellers.
Price
Adults pay Rs. 6,000 for each submarine adventure, while youngsters pay Rs. 4,500. Because only 12 people can fit in one boat, it's better to reserve ahead of time. Each tour from Bond Safari's headquarters on Beach Road to the sea and back should take around three hours.
How to reach
The nearest airport to Kovalam would be Trivandrum airport. You may plan a ticket to Kerala since it is the quickest way to go to this paradise, and reserving ahead of time can help you save money. Flights like Vistara, Jet Airways, and Indigo are available to get you to your destination.
The Trivandrum Central Railway Station is the closest railway station to Kovalam. The train station, which is only 15 kilometres from Kovalam, is excellently connected to all of the state's and country's major cities, making it a suitable alternative.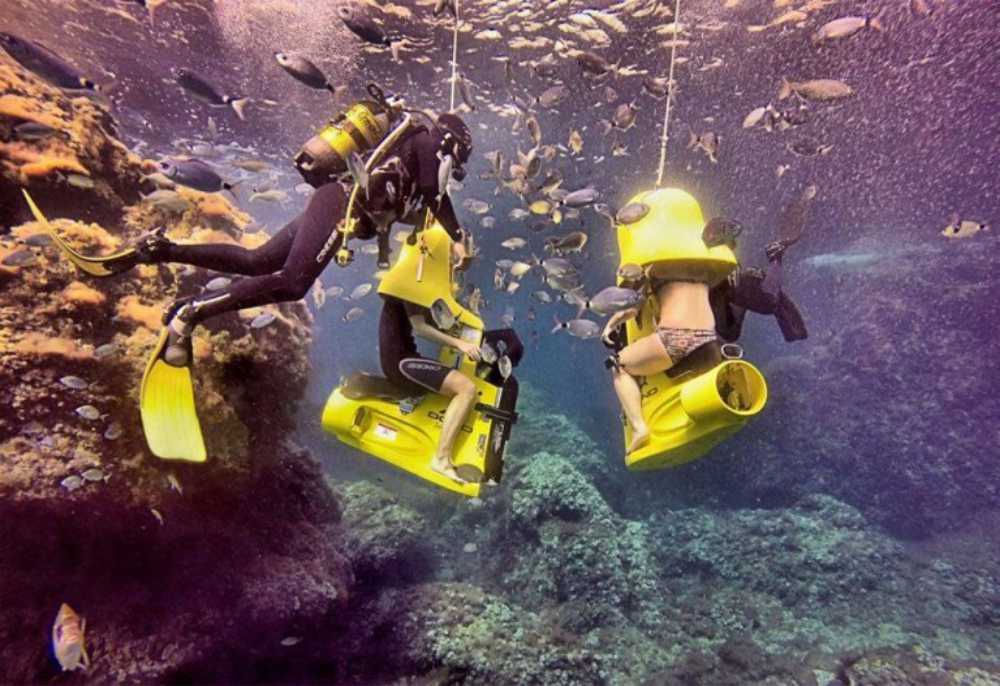 Conclusion
If you are looking for something adventurous, scuba diving is the best option for you in and around Kerela. Whether you are a lover of the sea or just someone looking to have an adventurous and fun time in Kerela, Scuba diving is a great option.
FAQ's
Where else in India can I go scuba diving?
Other than Kerala, some of the best sites in India for scuba diving include Goa and the Andaman & Nicobar Islands.
What is the maximum depth for this dive?
06 meters/20 feet for confined session 12 meters/40 feet for open water.
Is a diving license required for scuba diving in Kerela?
No qualifications are necessary for scuba diving in Kerela, however basic training is suggested.
---
---
STAFF'S PICKS &
Related Posts