Rajasthan Trip Planning and Travel Guide
Posted On April 1st, 2020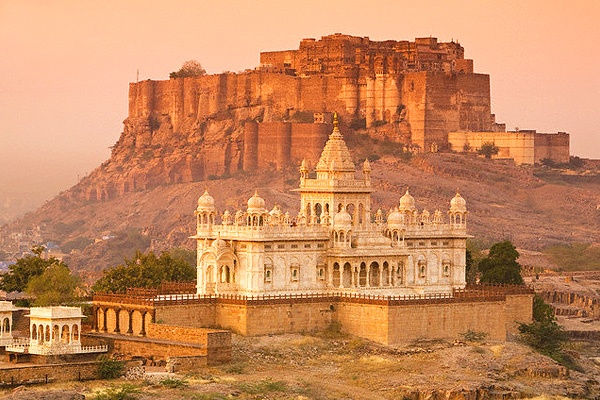 Rajasthan Trip Planning and Travel Guide
The upcoming children's school holidays means you need to take them out on a holiday for a week or more. But India is such a vast country with countless options for travel and holidays, so where can you take them? No matter what options your family, suggests, the best is to travel to Rajasthan. If you have about 10-12 days for a holiday, may we suggest seeing all the most popular and highly visited cities and towns of this royal state?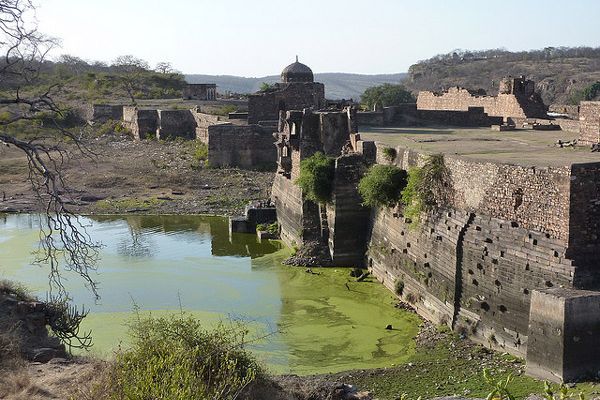 If you want to go back in time to the days of kings and queens, war and peace, dynastic rule and traditionalism, you should really visit the royal state of Rajasthan. Today, you will find beautifully kept palaces, forts, museums, lakes and a lot of serenity, dignity and aristocratic style that is absent everywhere else. To step back in time, if only for a short time, why not visit Rajasthan? If you don't know what to expect from a typical holiday there, take a look below at the sample tour of a comprehensive Rajasthan tour package that you can enjoy.
If you are a medium-sized party of holidaymakers, first engage a 9-Seater Minibus that will take you wherever you want to go throughout your holiday.When in Jaipur, the capital city of Jaipur or the Pink City, you will visit the famed Amber Fort and even enjoy an elephant ride that will give you a panoramic view of the whole city!! Later, visit the City Palace museum, Albert Hall museum, situated in Ram Niwas Garden, and drive past the HawaMahal and stop at Jal Mahal, in the midst of the Man Sagar Lake. Go shopping for clothes, jewellery and more.
Also visit Pushkar, a sacred town, where you can pay your respects at the holy Pushkar Lake and the famous Brahma temple. From here, your next stop will be Jodhpur or the Sun City. Later, visit Mehrangarh Fort, UmaidBhawan Palace and JaswantThada.  Next morning, drive down to Udaipur or the "City of Lakes". Here, take a relaxing boat ride on the serene Pichola Lake.Udaipur city, better known as the "Venice of the East" and the "City of Lakes" is the perfect family holiday destination. Visit the largest royal complex of this regal state, the City Palace and then move on to see the Jagdish temple. Then, take a fascinating drive through the old city and reach FatehSagar Lake and visit the Saheliyon-Ki-Bari or the Courtyard of the Maidens.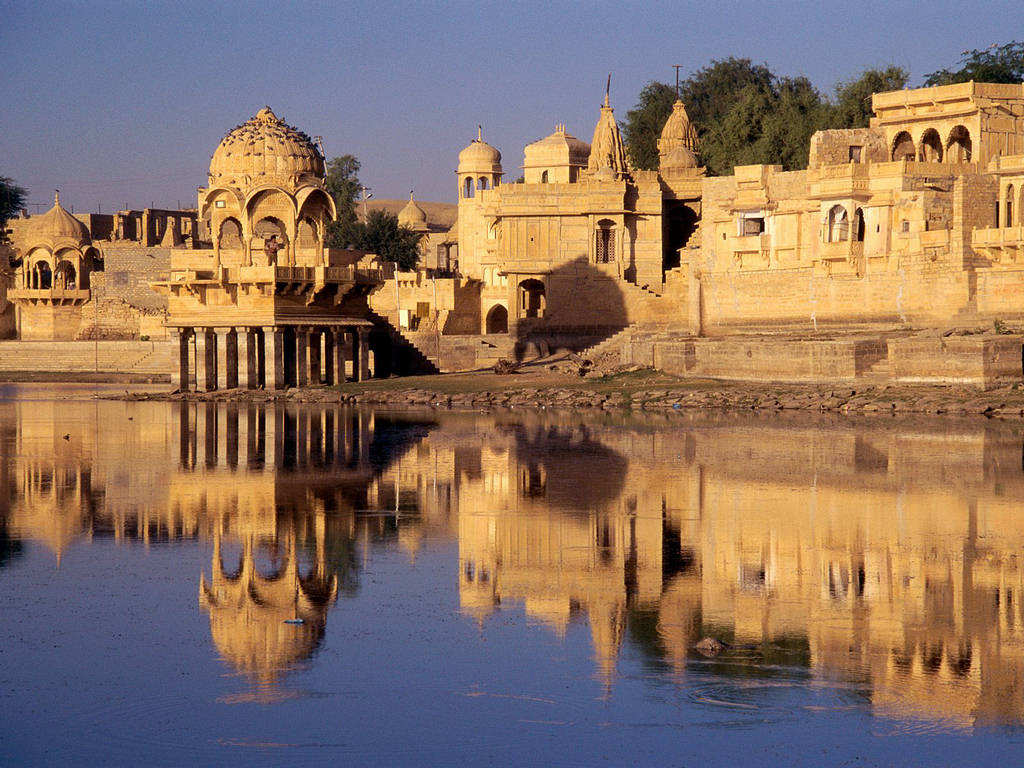 After sunset, visit Monsoon Palace and later shop for wall hangings, folk toys, hand printed textiles, jewellery and much more. After you finish sightseeing this city, your holiday comes to an end and you can depart from this beautiful city with delightful memories of your stay and promises to return very soon. You may board your train for your return journey or take a flight home.All your holiday, you will also enjoy some magnificent landscapes, fascinating history and deeply entrenched culture. Regional arts and crafts with artisans working closely at their art are also sights not to be missed.
And if you choose to take a wildlife tour, you will come across the rich collection of animals, birds and reptiles, apart from the lions, tigers and other wild cats. Apart from this family holiday, you can also choose to undertake other kinds of holidays such as a Heritage tour, a honeymoon tour, a pilgrimage tour, an adventure tour, a luxury train tour, a wildlife tour, a solo woman tour, a tribal tour, village tour, food tour, or a specific three-day tour such as a Ranthambhor National Park tour. The options are unlimited, you take your pick.
For all these tours, you need the expertise of a tour operator that takes every little detail into account to make your trip absolutely perfect. A company that gives you a comfortable mini bus to ride in and all the modern amenities in it. For a Rajasthan Tour Plan to work out perfectly for you, the timing of things to do and see within each day also has to be perfect, giving you enough leeway in case you need more time to see a particular sight or go lose yourself in the maze of shopping.  Factors like these can be taken into account by seasoned and expert tour operators with vast experience of actual travellers, their needs and expectations. For this reason, proper planning is the need of the hour, something that is honed with years of practice and weeding out what doesn't work from what actually does.
In such scenarios, referrals from others who have enjoyed holidays from a good and reputed tour operator company from the best advice. So, may we suggest the tour operator Japji Travel ? We are widely experienced in the travel domain and can draw up a plan especially for you, depending on your special needs and interests. If Rajasthan is your area of interest, we will not only give you a customized itinerary but also give you handy tips and advice for getting around, shopping, dining, etc. A road trip with us will put you in touch with good drivers, courteous and knowledgeable about the route, people, events, dos along the way and much more. They drive steadily and are always ready to help. They also know several restaurants and wayside cafes on the highway where one can get a good meal inexpensively and use restroom services too. They also accommodate your requests by taking you shopping at reasonably priced places and trying to get you a good bargain. By travelling with us , you align yourself with a reliable and solid company with sufficient number of years in the business and a good professional reputation. And unlike our competitors, when you book with us you stand to gain hefty discounts which you can spend on your holiday. So, what are you waiting for? Get in touch with japjitravel.com today and set the ball rolling for your upcoming holiday.
---
---
STAFF'S PICKS &
Related Posts