Place to visit in Ujjain On your Next Spiritual Trip
Posted On January 31st, 2023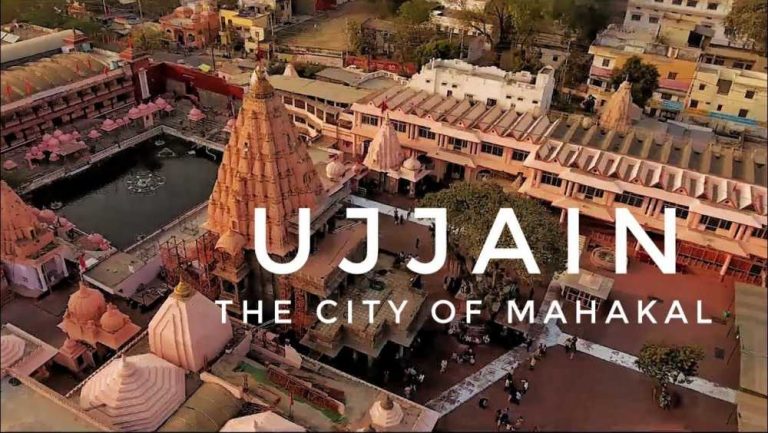 Ujjain, the city, where you can calm your mind and soul. Ujjain the holy land of Madhya Pradesh, where you will find peace, above all the world chaos.
Simhastha (Kumbh Mela), one of the world's largest religious gatherings, is held on the banks of the Shipra river once every 12 years in the holy city.
This holy land is a home for 100 and more temples in the city, that is belong to different era's and numerous period of time.
For Especially Hindu people the place is so important because it is the home of Mahakaleshwar jyotirlinga, that is one of the twelve jyotirlinga shrines of God Shiva. It is also known as the educational city of India, as it is the hub of various scholars.
The enormous prosperity of Ujjain in terms of religion, architecture and education make them the topmost tourist attraction among local's and foreigner's. The city is located near to Indore, which is approx. 52 km away and also the nearest Airport Adda.
Places you can visit when arrived at Ujjain.
Mahakaleshwar Temple: – It a temple where you can find one of the 12 jyotirlinga's of God Shiva, that is divine. The temple has very magnificent and marvelous view and Interior. The temple is standing in just wooden pillars, that made this temple one of the greatest and holy places.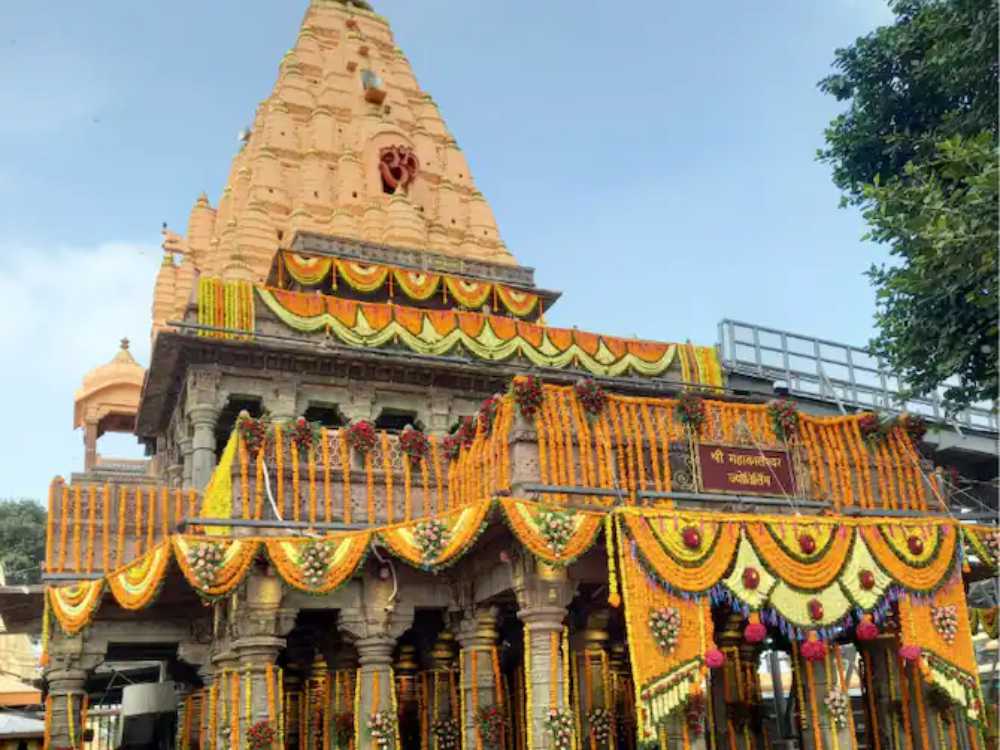 Timing are different to the Hindu Calendar, as are
Chaitra to Ashwin –Timing
| | |
| --- | --- |
| Morning Pooja | 7:00 am to 7:30 am |
| Mid-Day Pooja | 10:00 am to 10:30 am |
| Evening Pooja | 5:00 pm to 5:30 pm |
| Shri Mahakal Arti | 7:00 pm to 7:30 pm |
| Closing Time | 11:00pm |
Kartik to Falgun- Timing
| | |
| --- | --- |
| Morning Pooja | 7:30 am to 8:00 pm |
| Mid-Day Pooja | 10:00 am to 11:00 pm |
| Evening Pooja | 5:30 am to 6:00 pm |
| Arti Shri Mahakal | 7:30 am to 8:00 pm |
| Closing Time | 11:00 pm |
Kal Bhairav Temple: – After visiting the most famous temple, you can visit the Kal Bhairav temple. It is said in puraan the journey will be declared incomplete if you don't visit the deity Kal Bhairav, the avatar of God Shiva. The Tantra cult, a secret religious, that is related to dark magic, to have ties to the Kal Bhairav Temple.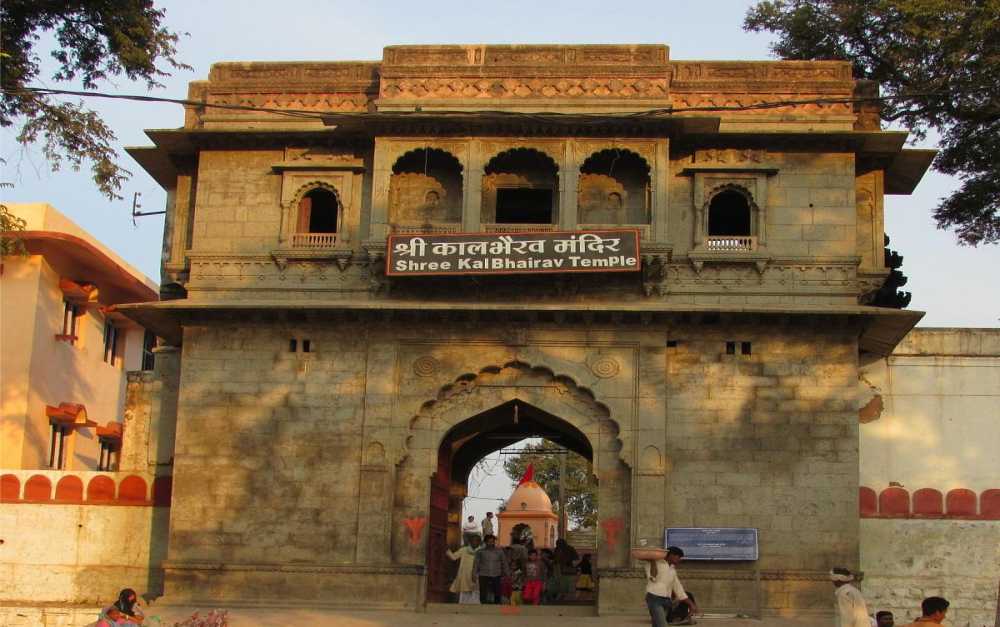 | | |
| --- | --- |
| Timing | 24 hour |
| Entry Charge | Not Applicable |
Ram Ghatt:- The one most famous tourist attraction in Ujjain. It is nearby Harsidhi Temple. It is a popular tourist spot near the Shipra River. It is regarded as one of the oldest bathing ghats and a major venue for the Kumbh Mela.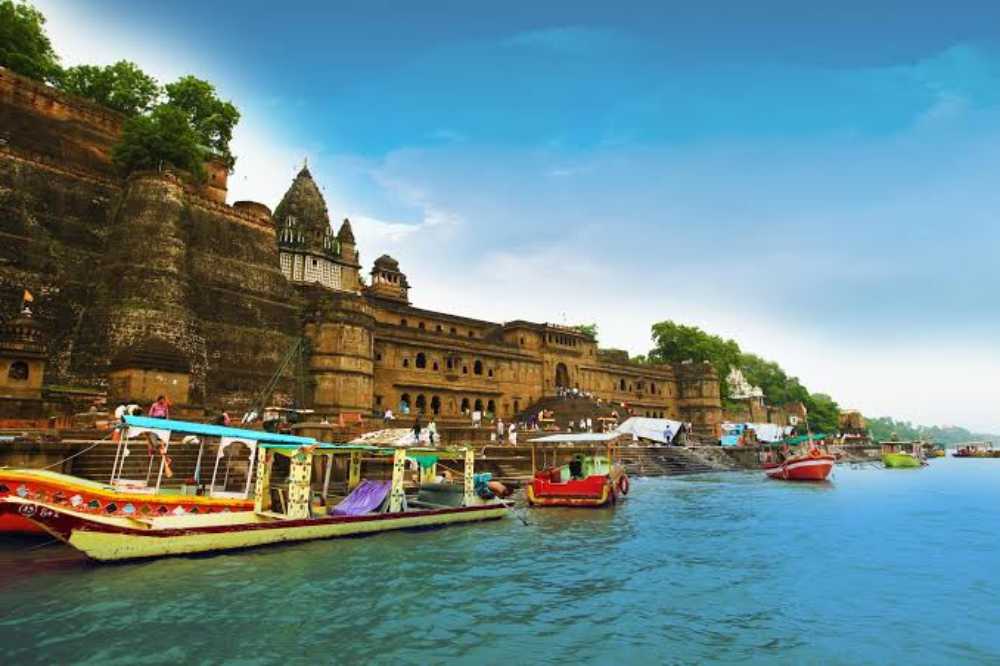 The ghats attracrs number of devotees in the place, all day. Every day at 8:00 pm, the evening aarti ritual is a great way to extinguish your spiritual thirst.
| | |
| --- | --- |
| Timing | 24 hour |
| Entry Charge | Not Applicable |
Harsiddhi Mata Temple: – Located near Rudra Sagar Lake. It has one of the 51 shaktipeeths in India. According to the Shiva Purana, it is the location where Mata Sati's elbow fell as Lord Shiva lifted Goddess Sati's burning body from the sacrificial fire.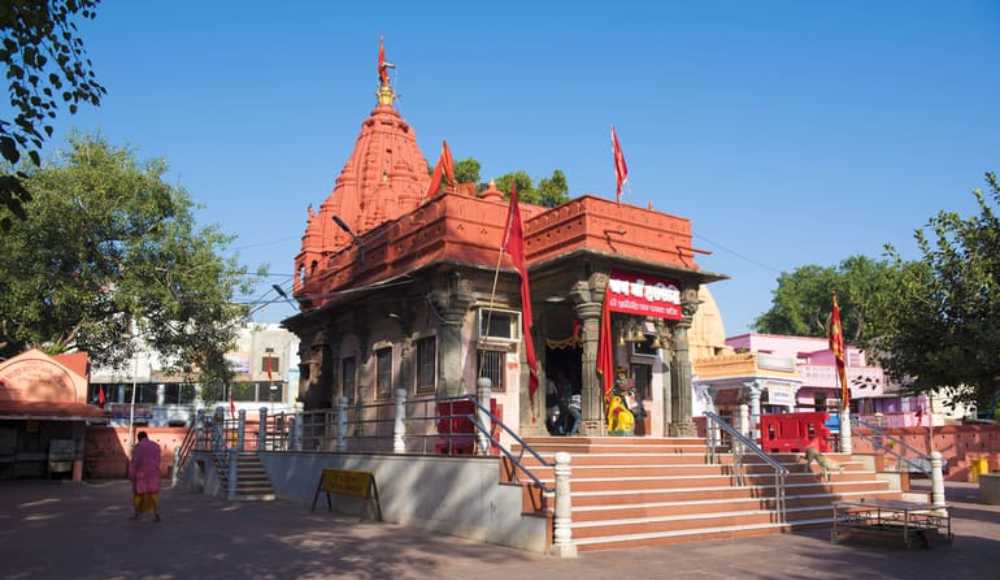 | | |
| --- | --- |
| Darshan Timing | 5:00 am to 7:00 pm |
| Morning Arti Timing | 7:00 am to 8:00 am |
| Evening Timing | 6:30 pm to 7:00 pm |
| Entry Charge | Not Applicable |
Sandipani Ashram: – This Ashram located on the banks of the river. It is believed that Guru Sandipani used to taught lord Krishna, his brother balram, Sudama and his friends. They also believed, that Guru Sandipani engraved 1 to 100 numbers in the stone by himself. The stone is found near by the Ashram.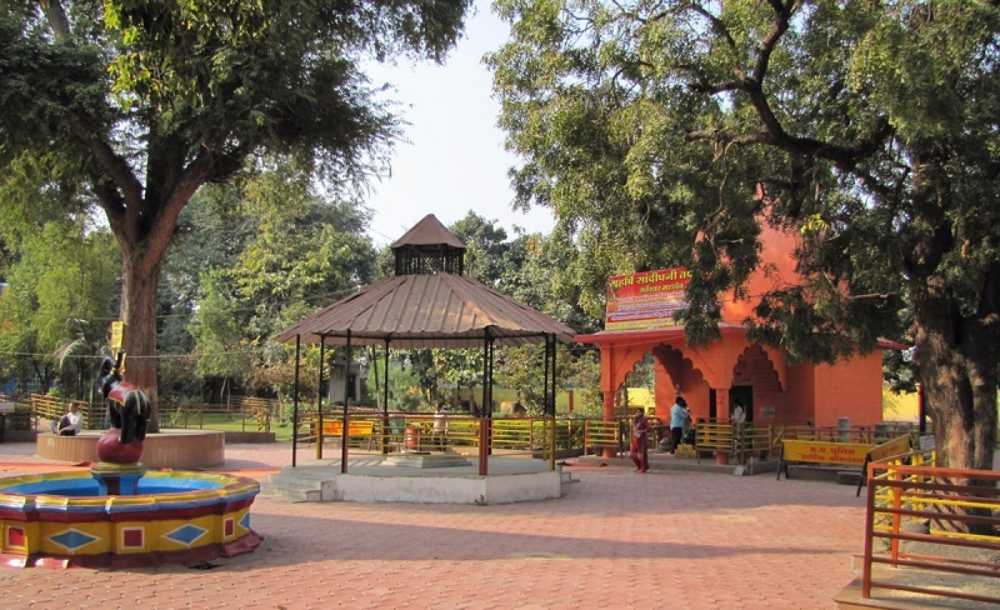 | | |
| --- | --- |
| Timing | 9:00 am to 7:00 pm |
| Entry Charge | Not Applicable |
Mangalnath Temple: – Location Mangalnath Marg on Hill. The Mangalnath Temple is dedicated to Lord Mahadeva and stands over a broad length of the peaceful waters of the Shipra River. Matsya Purana considers this temple to be the birthplace of Mangal Graha.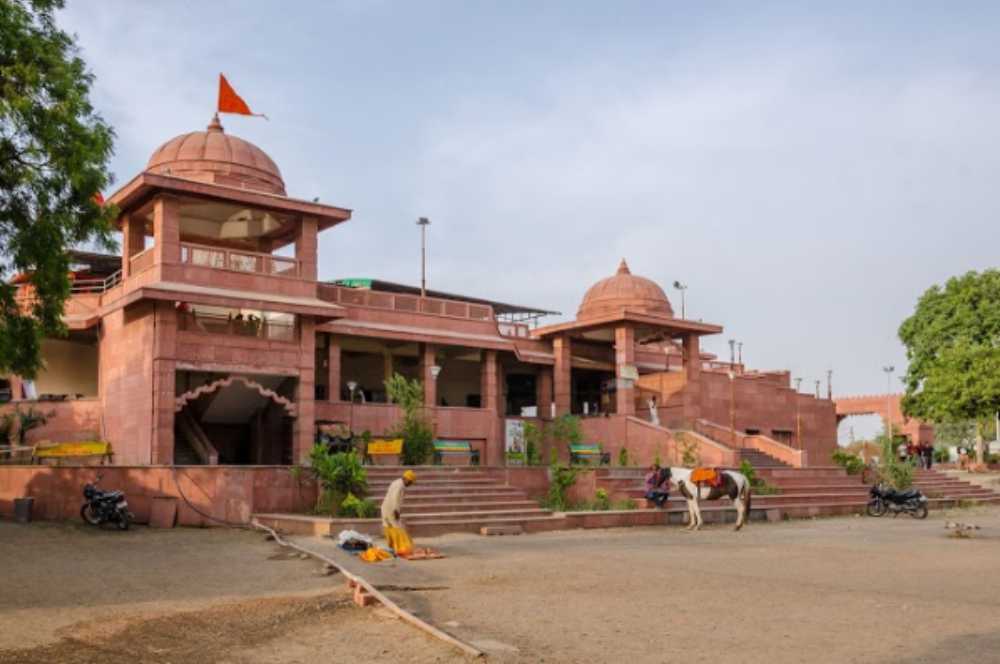 | | |
| --- | --- |
| Timing | 4:00 am to 8:00 pm |
| Entry Charge | Not Applicable |
Chintaman Ganesh: – This temple is very marvelous, and dedicated to Lord Ganesha. It is found to be the largest temple of Lord Ganesha. It was built during the era of 11th and 12th when paramas rules over the malwa region.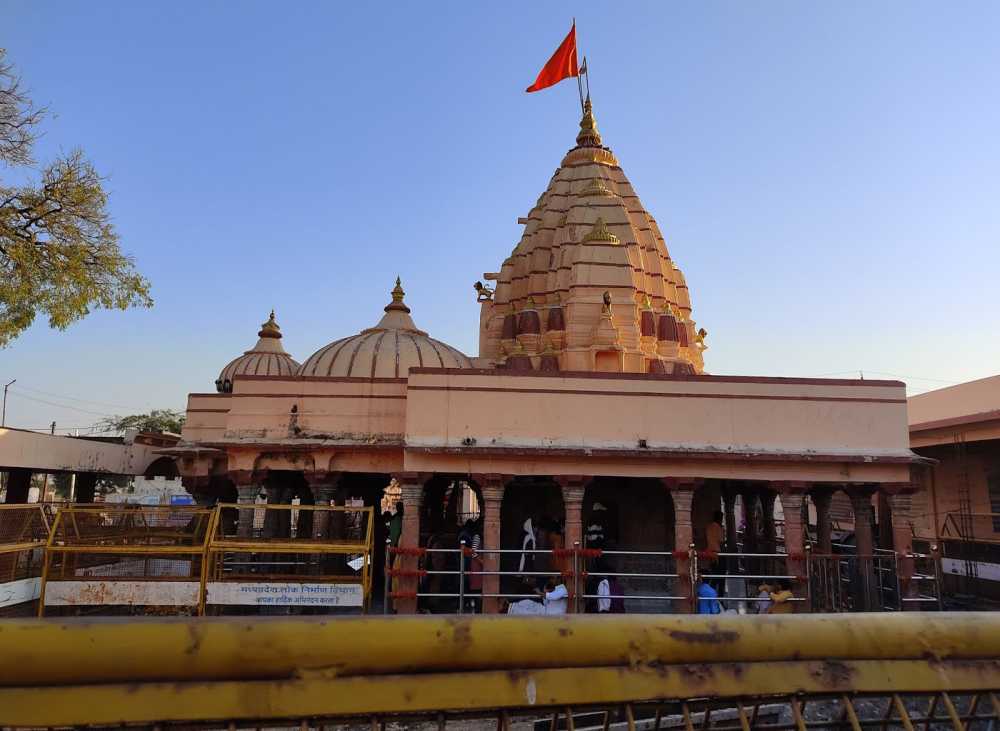 | | |
| --- | --- |
| Timing | 5:00 am to 10:00 pm |
| Entry Charge | Not Applicable |
Gopal Mandir: – It is located in the big market city of Ujjain. It comes the second largest temple of the city after Mahakaleshwar temple. This temple houses a silver-coated two-foot-high marble statue of Lord Krishna. The idol is a work of art in terms of architecture.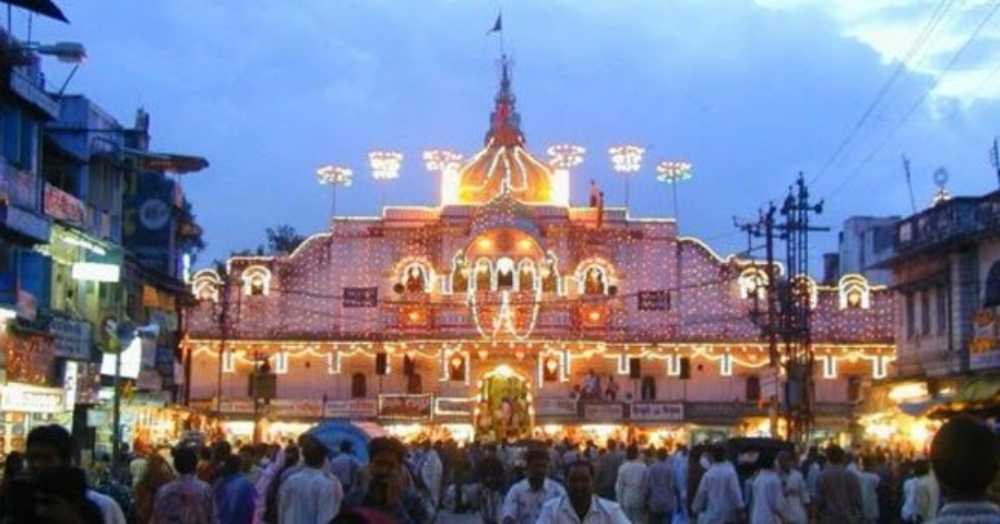 | | |
| --- | --- |
| Timing | 5:30 am to 12:00 pm |
| Entry Charge | Not Applicable |
Iskcon Temple: – This temple has its own significance, because the devotees still believed that lord Krishna and his mates takes education from Guru Sandipani Ashram. This temple is one of the most notable temple in India and that's the reason it is famous among so many tourists.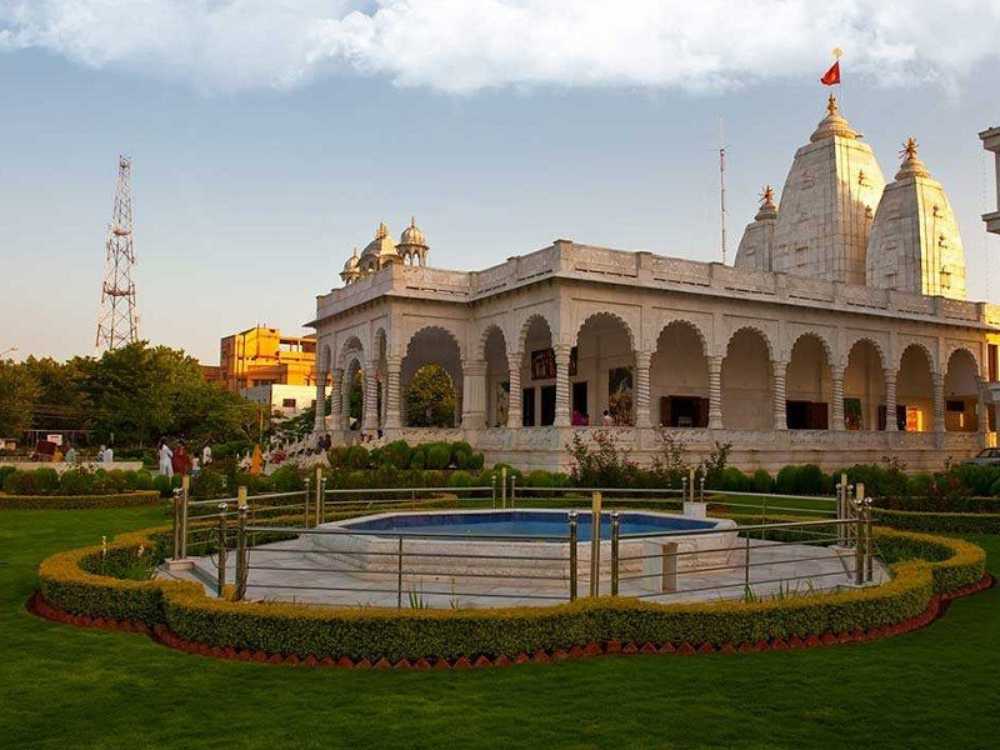 | | |
| --- | --- |
| Timings | 4:30 am to 5:00 am 7:30 am to 1:00 pm 4:00 pm to 9:15 pm |
| Entry Charge | Not Applicable |
Book tempo traveller in Delhi from Tempotravellerhire.in at most affordable price and make travelling together easy. Hire tempo traveller on rent in Ujjain Delhi & Out station.
Conclusion
Ujjain the holy city, and the top most tourist attraction. You can get a sight of a famous historical Hindu temple and well developed architecture. This place is gonna be definitely on your bucket list.
FAQ's
What is so unique about Mahakaleshwar?
The Jyotirlinga's there in Ujjain is only jyotirlinga's of mahakal that is facing south and other all jyotirlingas are facing south.
What is the best time you can visit Ujjain?
The best time to visit Ujjain during the month of October – March. The rest of the Months they are too Hot to handle.
How many day you required to explore Ujjain?
You need to required only 1 or 2 days to explore whole Ujjain.
---
---
STAFF'S PICKS &
Related Posts