Best things to do in Hong Kong
Posted On January 11th, 2023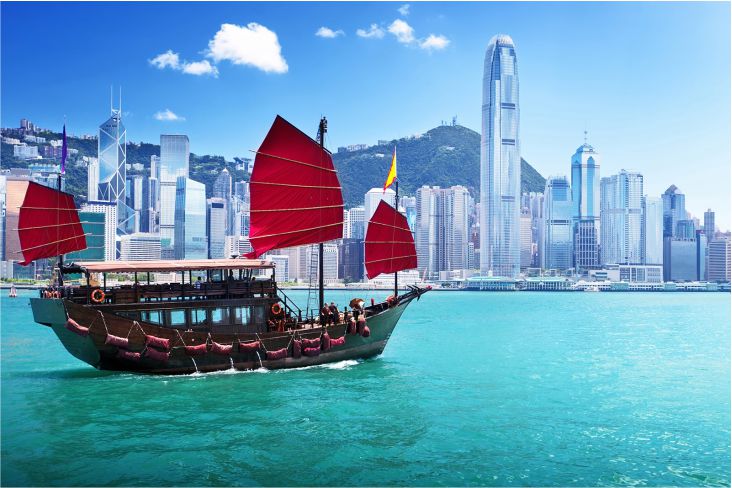 Hong Kong is home to many museums, exhibition halls, hiking places, cultural hubs, theme amusement parks, and shopping destinations. These attractions offer many exciting activities to make your vacation as wonderful as possible. The fun-filled, exciting things to do in Hong Kong provide tourists with a wholesome experience of the bustling cosmopolitan destination. The numerous tourist points and the things to do in Hong Kong listed below are all you need for a beautiful holiday in Hong Kong.
Famous Things to Do in Hong Kong
Every tourist must indulge in certain things to do in Hong Kong. You can have an experience that will always be remembered. Listed below are the best things that will make your trip more happening.
Disneyland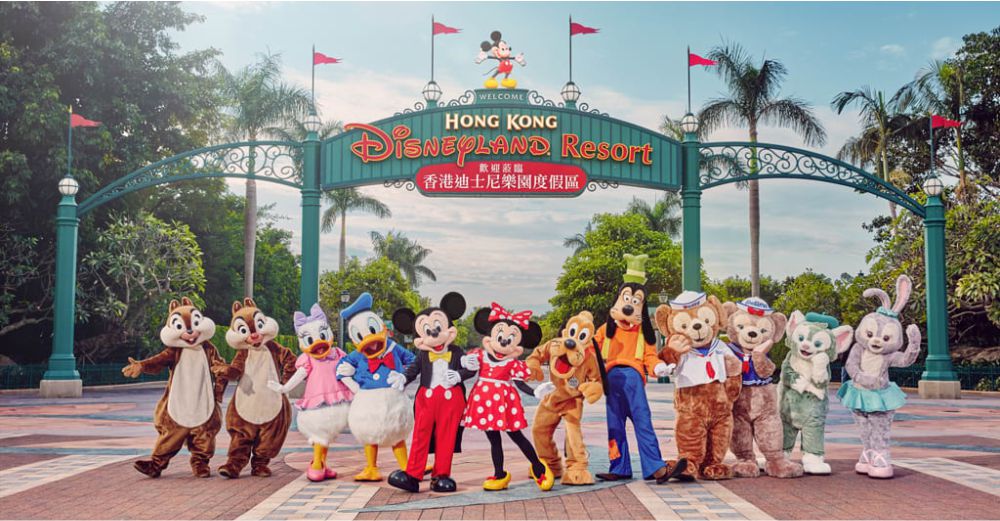 Head to Hong Kong Disneyland, an enormous kingdom that adults and kids love. Get a chance to meet famous Disney characters such as Mickey Mouse, Spider-Man, Duffy, and more. Here, you may also indulge in exciting experiences at the seven themed lands, fun facilities, and entertainment experiences. You can also indulge in exploring the jungles of diverse countries. Discover the magnificent museums, and enjoy the Night Parade, followed by stunning performances at Disneyland. You can visit the majestic Hong Kong Disneyland for a memorable experience with the famous Disney characters. A Disney artist will give a 20-minute instructional Cantonese session on how to draw a Disney figure.
Visit Fantasyland to meet famous Disney characters like Mickey Mouse, Donald Duck, Simba, Carl & Russell, Lilo, and Stitch. Explore Tomorrowland, where you can meet your favorite Marvel heroes and villains, including Iron Man, Black Panther, Spider-Man, and more. Take a tour of Tarzan's treehouse or take a jungle tour at Disneyland Park. Visit the Fantasyland at Cinderella's Carousel while riding with Dumbo and his giant ears through the sky. Get on one of the most thrilling rides in the famous Disneyland at Hyperspace Mountain, with a Star Wars storyline to add more excitement to your experience. Click pictures with your dear ones. Take back memories from the Karibuni Marketplace as you return home. Complete one of the best things to do in Hong Kong.
Lights Show and Cruise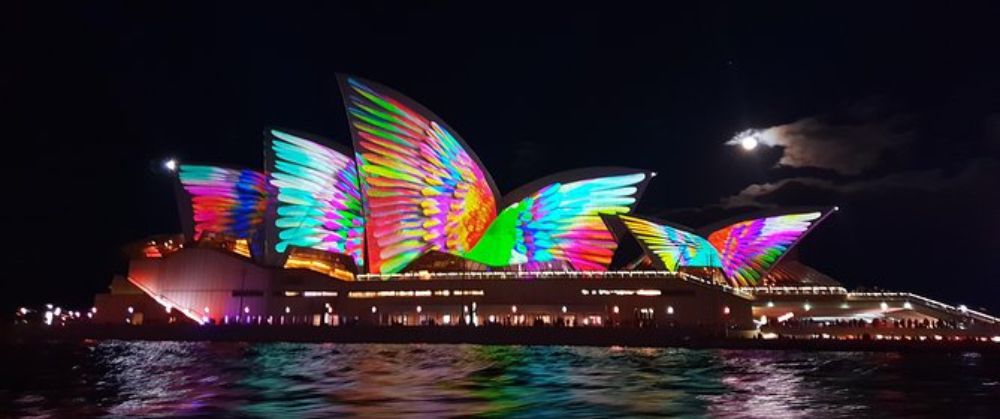 The unparalleled importance of the Symphony of Lights Show makes seeing it one of the best things to do in Hong Kong. This stunning mixture of technology and creativity is the world's most significant permanent light and sound show. It can be best seen during a cruising experience. The fascinating background of Victoria Harbour during the show makes it more appealing and is worth clicking on.
Ferry Ride at Star Ferry

A ferry ride is one of the must-try things to do in Hong Kong. This ferry ride is one of the famous things to do in Hong Kong if you want to enjoy the fascinating skyline of Victoria Harbour without spending much money. It is available on different routes and in other time slots, so you can choose what you want to see.
Visit Ocean Park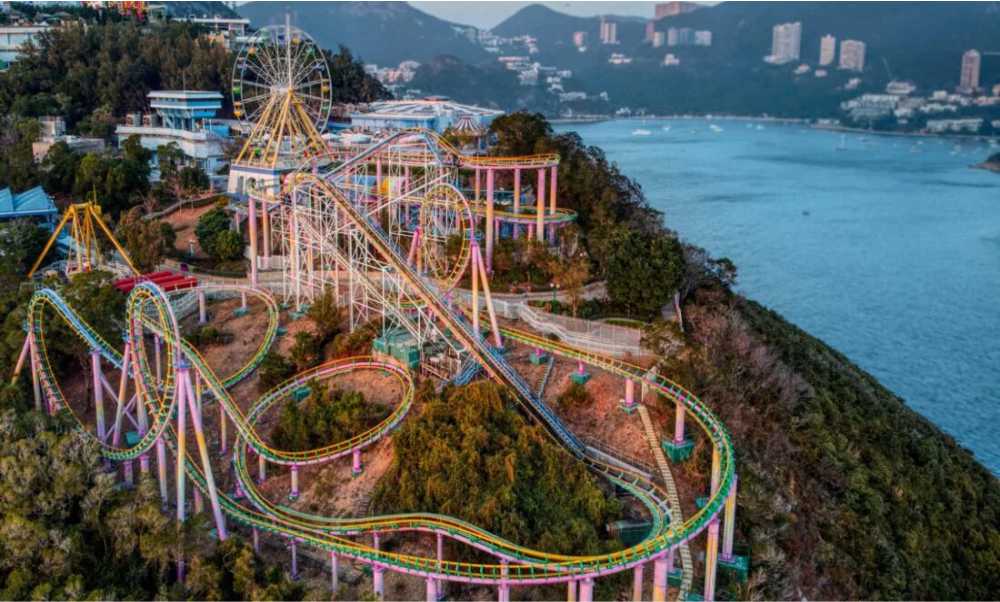 Ocean Park, one of the popular tourist attractions in Hong Kong, is an amusement park integrating a marine mammal park, an oceanarium, an animal theme park, and much more. Amusement, thrill, dining, and shopping – the ocean park combines all types of experiences for its tourists. Whether you are interested in fun sessions with dolphins and pandas or want to experience the thrill, Ocean Park houses some of the most stimulating things to do in Hong Kong.
Hike at Dragon's Back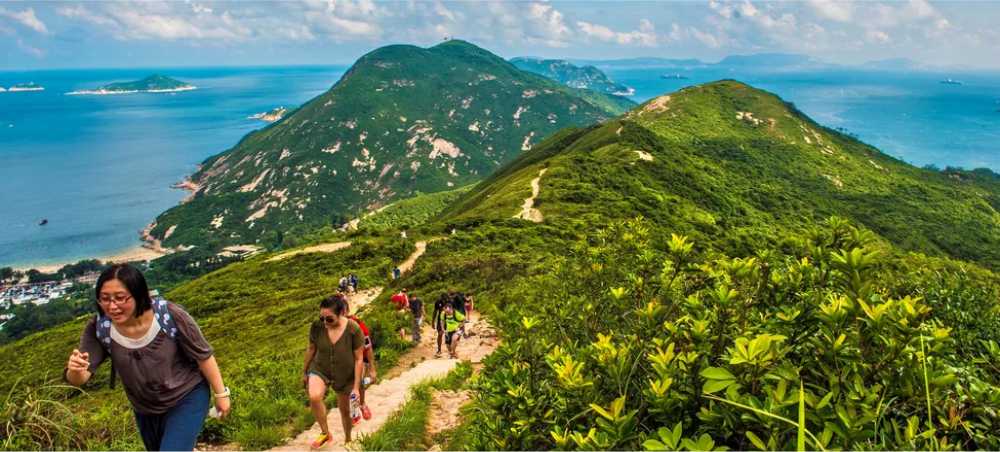 If you think a vacation is incomplete without a thrill, hiking at Dragon's Back is one of the most electrifying things in Hong Kong. It is claimed as the best hiking trail in Hong Kong. Dragon's Back guides you to a vantage point that offers the most stunning views of southern Hong Kong and its shoreline. It gives you the best opportunity for photography.
The Peak Tram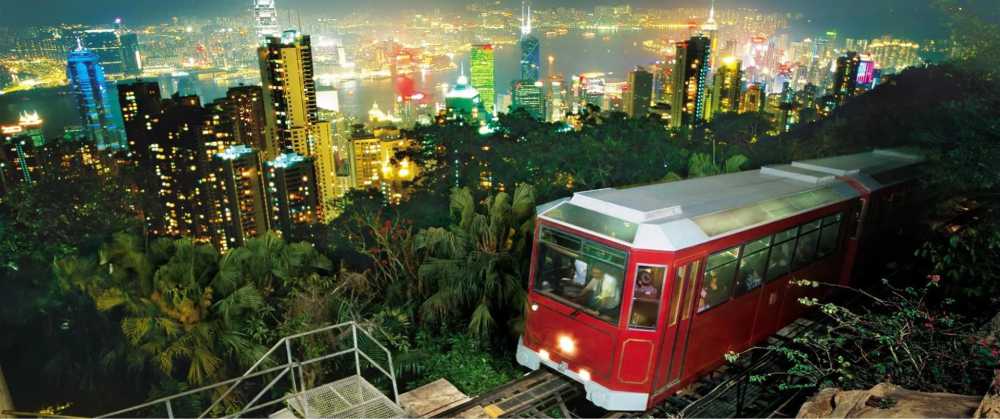 Many travelers claim that The Peak Tram is the most exciting way to view the natural wonders. This railway in Hong Kong takes you to The Peak, roosted at an elevation of 428 meters. During the ride, you will enjoy the region's mesmerizing greenery and the spectacular cityscape as seen from a height.
Observation Wheel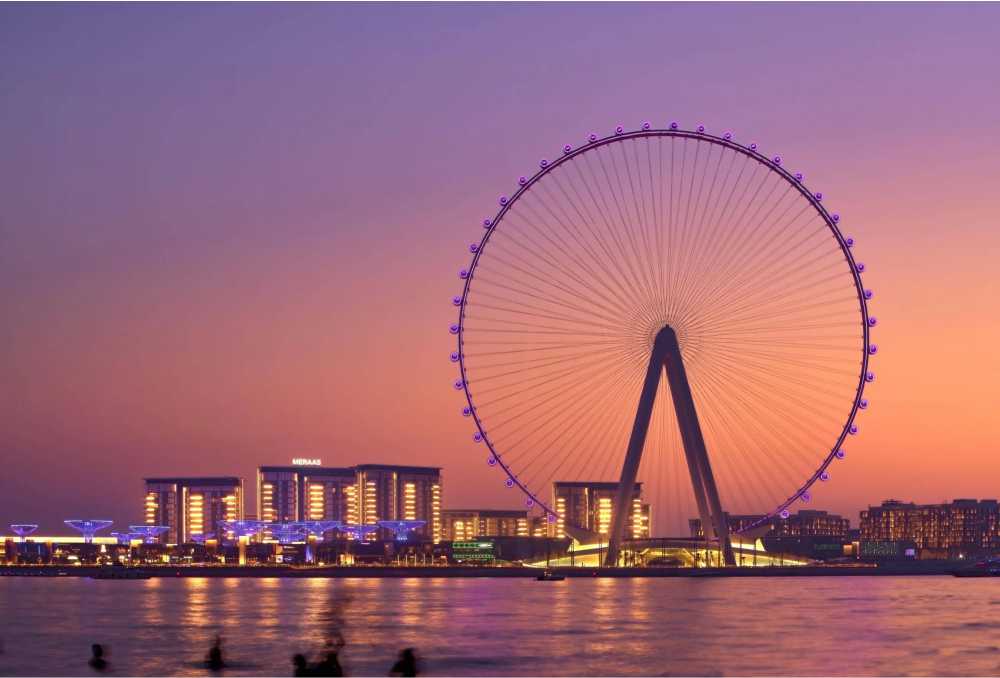 If you are interested in seeing a stunning view of Victoria Harbour, a ride on Observation Wheel is a must. It is designed to comfortably host up to 8 passengers and delight them in the majestic views. There are 42 glass cabins, including a VIP cabin. This is one of the best things to do in Hong Kong.
Cable Car Ride to Ngong Ping 360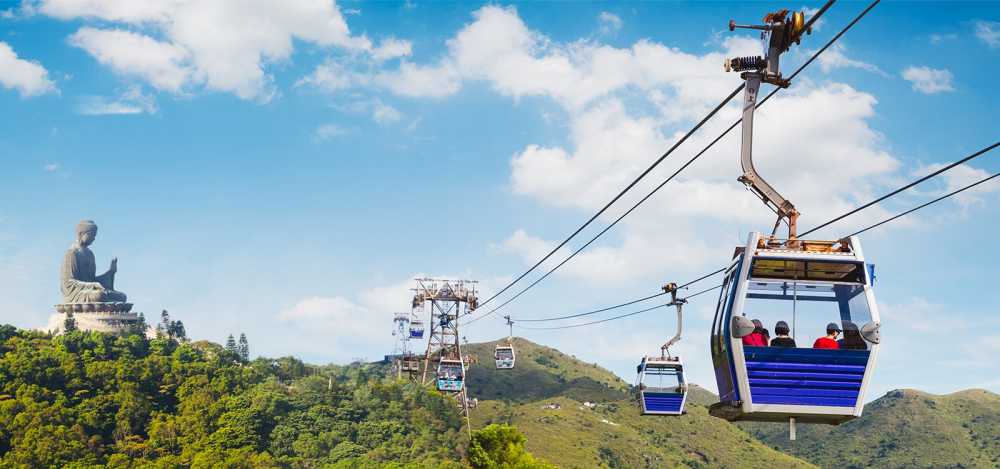 There is a gondola lift service joining Ngong Ping to downtown Tung Chun. Ngong Ping 360 is the most convenient means to traverse the two locations and a popular tourist attraction. The cabins are fully transparent, so one can enjoy the view of the island and the South China Sea. So if you are interested in admiring Lantau Island and its landmarks from a bird's perspective, this cable car ride is undoubtedly among the finest things to do in Hong Kong.
Tai Mo Shan Waterfalls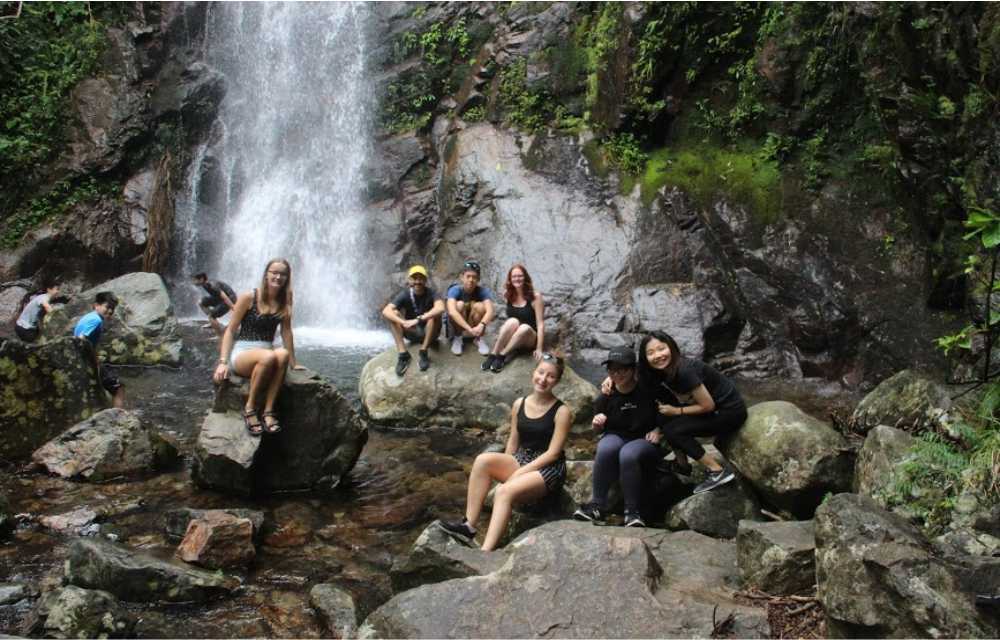 The forested slopes of Tai Mo Shan feature a charm of nature known as Tai Mo Shan Waterfalls. Several cascades are spread across a massive area in the mid of a lush green forest, attracting travelers and locals seeking an escape from the chaos. One has to hike through forests and villages to explore these stunning waterfalls.
Shop at Temple Street Night Market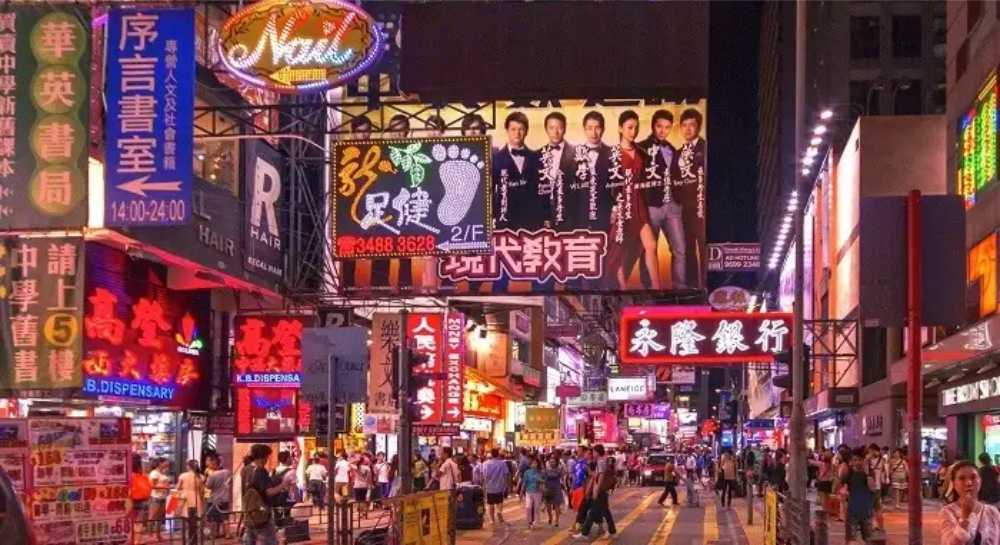 Temple Street Night Market is an iconic traditional market in Hong Kong. It offers various kinds of delights in the form of a range of local food items and all good products. Everything can be purchased here without burning a hole in your pocket, from fancy watches and electronics to clothing and souvenirs.
Hiking And Camping Tour at Sai Kung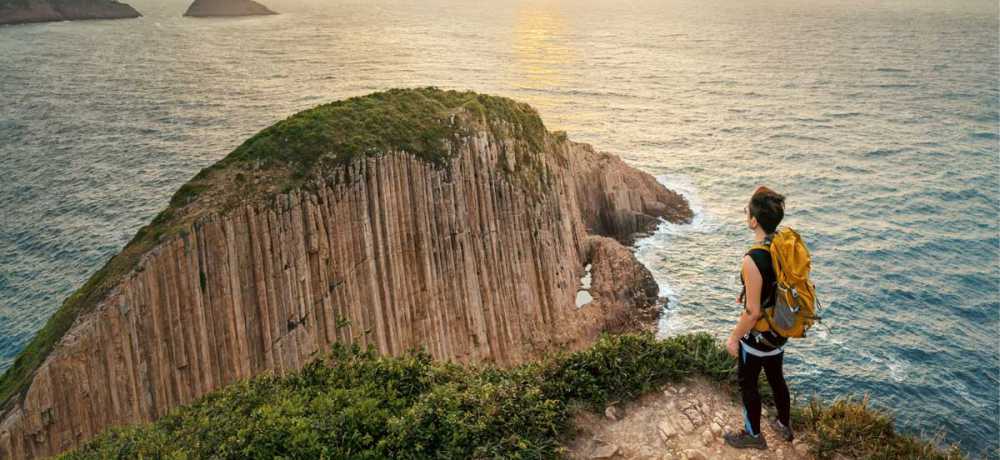 Ranked as one of the best things to do in Hong Kong, hiking and camping at Sai Kung is undoubtedly an experience worth taking. It takes you through the wilderness of National Geopark until you can see a stretch of blue ocean. It surely is one of the best things to do in Hong Kong.
Trekking at Sai Kung Peninsula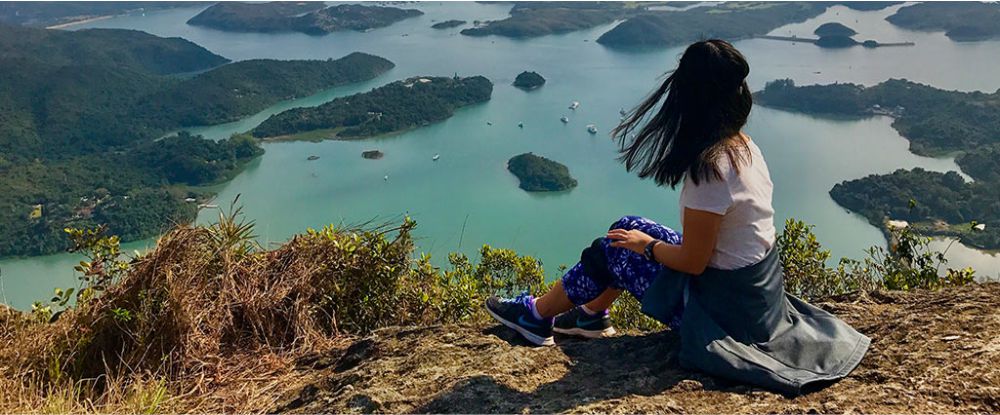 Trekking at Sai Kung Peninsula is one of those fun activities in Hong Kong that guarantees nature's tranquillity and adventure. It is also an excellent means to explore its new stretches. The journey is divided into delightful experiences, such as camping, hikes, sightseeing, and magical views, which are irregular to encounter.
Rock Climbing in Black Crag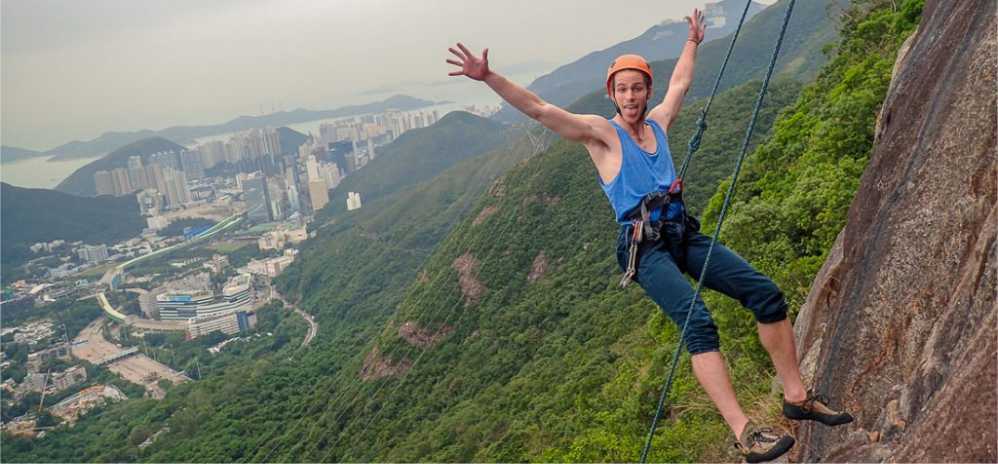 To add a sense of action and adventure to your vacation experience, rock climbing in Black Crag has to be one of the best things to do in Hong Kong. It is home to numerous rock formations ideal for this exhilarating sport. As you push yourself to achieve in this adrenaline-pumping adventure and climb to the top, you delight in the panoramic sights of Deep Water Bay Beach and Ocean Park.
Visit the ladies' market.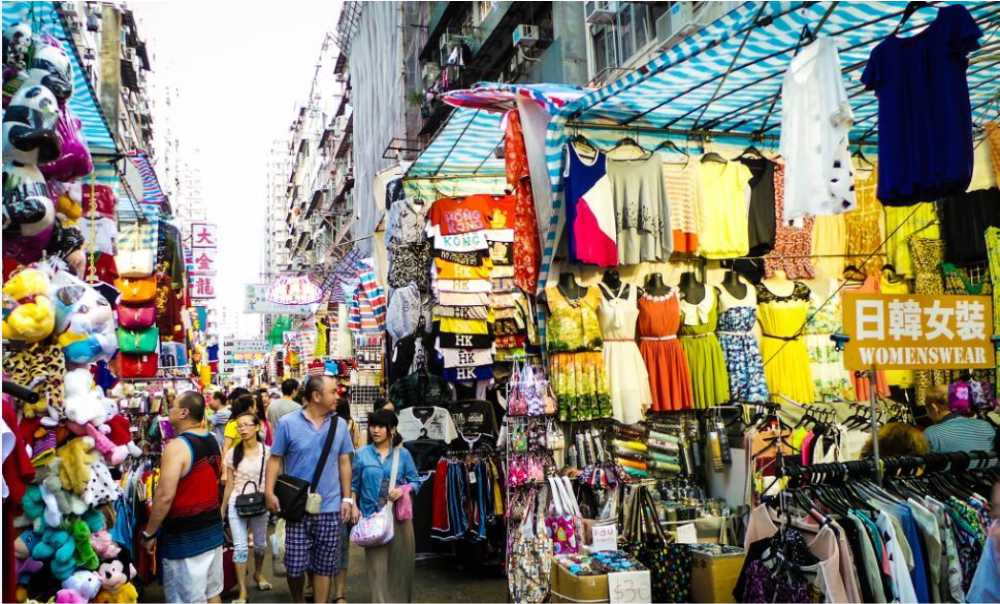 A stroll at the Ladies' Market is one of those Hong Kong activities that locals and foreigners love. The market, dotted with countless stalls and shops, has a wealth of products sold at reasonable prices. The vibrant products and neon signs make the market's already bustling atmosphere all the livelier. Whether you are hunting for bargains on clothes and fashion accessories or after high-quality souvenirs, this is where you need to be.
Enjoy a Day at Shek O Beach

Golden sands, hillocks, and sparkling blue waters – Shek O Beach, due to its stunning scenery, is noted as among the best sites in Hong Kong. If you plan a picnic with family and friends, this beach is ideal for sunbathing, swimming, barbecuing, and other lighthearted beach activities. To add some thrill, you can also participate in paragliding, hiking, and windsurfing at spots like Big Wave Bay and Dragon's Back.
FAQ's
What are the best things to explore in Hong Kong?
The popular things to do in Hong Kong are visiting Victoria Peak, Po Lin Monastery, Happy Valley Racecourse, High Island Reservoir East Dam, etc.
Why is Hong Kong famous?
Hong Kong is considered one of the most glamorous cities and offers the best choice of luxury shopping. Alongside that, there is a vast option of culture and history to visit, along with tasting delicious dim sum.
How many days is enough for Hong Kong?
It's best to stay in Hong Kong for around three days, but if someone plans to visit Macau, then 4-5 days would be needed to catch the authentic vibe of the place.
---
---
STAFF'S PICKS &
Related Posts