Famous Cities to Visit in the UK
Posted On September 29th, 2022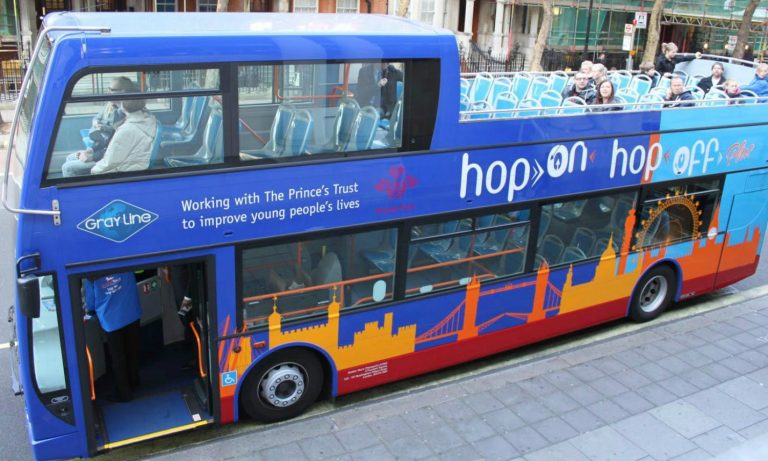 One of the most beautiful countries, the UK is flooded with tourists throughout the year. The country is a cultural and historical destination famous for its Scottish landscapes. It is also popular with the British royal family, the Beatles, and several castles and forts. You can catch a concert in London's streets. You can also take a train to visit the university towns like Oxford to witness its history and tradition. There are many places to see in the United Kingdom, but a few stand out. Read on to learn more about the ten places to see in the UK that you cannot miss.
10 Best Places in the United Kingdom for Your Next Vacation
There are a lot of places to see in the UK. Here's a list of the ten best where you can stop by for some picture-perfect memories.
London
London is a place of cobbled streets and hidden gems. You're bound to explore a new side of it every time you visit here. It is in the Southeastern area of Great Britain. London has something great for everyone, from history and culture to yummy food and good times. It is packed with conventional tourist spots. The perfect way to explore the city is to discover the nooks and crannies. It is known for its world-class cuisine, fashion statement, and superb shopping.
Various art galleries in London have preserved this city's rich culture and history. From giant shopping centers to world-class hotels and restaurants, you'll find everything in London to keep you on your toes. London tourism has significantly increased recently because of the new avenues it has added to its diverse cultural scene. You can feel the royal era by visiting Buckingham Palace. You can recreate the settings of your favorite movies at Warner Bros studio.
Edinburgh
Scotland's capital and the famous city is in the country's southeastern part. It is a small city with a size of 264 square meters only. That's why it's the Hilly Capital of Scotland. The renowned British writer Alexander McCall Smith personified Edinburg's beauty: "This is a city of shifting light, of changing skies, of sudden vistas. A city so elegant it breaks the heart again and again."
The city is renowned for its architecture, an ideal amalgamation of medieval and classical. Edinburgh castle is among the top names of most famous places in Britain.
Birmingham
The place is beautiful and filled with culture and history. It is also a city that serves the regions of the West Midlands. The city is a center of higher education, and is a significant economic driver. It is the only major British city with a Muslim majority.
Birmingham has a wide range of cultural attractions, making it a very diverse and unique city. Some of the city's major attractions include the Birmingham Repertory Theatre, the largest in Europe. It also has the National Sea Life Centre, located in the city center.
Cambridge
It is a city with many parks and spaces suitable for outdoor activities like walking, cycling, etc. Mainly known for the University of Cambridge, this city is known to have the most significant number of monumental structures. It is one of the most famous places to visit in England.
When in Cambridge, one can find themselves in the magnificent greenery of the Botanic Gardens. Take university tours, the list of which is endless in this city of academia. Feed their internal bibliophile at one of the many libraries found in the town.
Oxford
Oxford is known for the university it houses, the famous University of Oxford. There is massive culmination of captivating architecture and academic supremacy. This makes it impossible for people to forget the site.
The charm of this place is not limited to universities. It has libraries, castles, and even prisons that one can visit to learn more about the site. It is precisely what makes it one of the most iconic places in England.
When in Oxford, one cannot run out of things to do. Besides lining up your day with university tours, you can also visit the Botanic Gardens at Oxford. If you are a Potterhead, you can gladly explore the shooting locations of the best movie ever.
Manchester
The Museum of Science and History and People's History Museum are some popular attractions here. It is home to some of the latest independent groups and artists. People visiting Manchester can discover the city's record stores known for their iconic selection. Tourists can taste locally brewed coffee and beer. In Manchester, summers are conveniently warm and are therefore favored by most travelers.
Canterbury
Canterbury is often called the "Garden of England' due to its stunning countryside, coastal scenery, villages, and cosmopolitan city life. It is filled with an incredibly diverse array of landscapes ranging from rugged mountains to glaciers. It also has spectacular coastlines to open tussock grassland to virgin rainforests.
Canterbury is flooded with beautiful churches, chapels, and cathedrals. It also houses historically significant attractions ranging from world-class museums to art galleries and Norman-era castles. If you're a big foodie, then the restaurants, cafes, and bakery shops here will present an array of cuisines. It also has the best shopping complexes and mega marts.
If you're looking for some best things to do in Canterbury, you should explore the art galleries. It is home to ethnographic exhibits and natural history specimens. You should visit the pubs and bars here known for their lively ambiance and unlimited booze and entertainment.
Bath
The city of Bath receives its name from its Romanian baths. Unlike many other cities in England, Bath is the only one famous for its relaxing aura. Known for relaxation purposes ever since it was founded, the city is, to date, filled with an air of comfort. It puts anyone and everyone visiting it at ease.
Rondo Theater hosts many independent productions. The Jane Austen Centre at Georgian townhouse aims to educate people about Austen's life in Bath and more. Watching horses race at the popular Lansdowne Hill are some of the outstanding tourist attractions in Bath.
Bristol
Bristol is a thriving coastal city in southwest England. Bristol's old city-center port, the Harbourside, is at present a famous cultural hub. Here, the M Shed Museum shows local social and industrial history. Cafes, boutiques, and cultural institutions, like the modern art museum The Arnolfini, have been added to the harbor's 19th-century warehouses.
This place is a bustling and colorful city known for its innovative architectural marvels. Like Banksy's graffiti art and the Clifton Suspension Bridge. It is a city on the river Avon in the southwest of England. It is a must-see than any other English location. Especially if you're a culture vulture because the city is so vibrant and culturally diverse.
Cornwall
This is one of the awesome places to visit in the United Kingdom. It is home to around four hundred beaches where you can enjoy kayaking and boating. The picturesque steep-cliffed coves and vast stretches of shores make it seem like a perfect haven on Earth.
You can also go for swimming, sailing, paddle boarding, and surfing. You can also roam in the sub-tropical gardens, home to lush flora and fauna.
What are the best cities to stay in the United Kingdom?
Norwich, Winchester, Bristol, and Cardiff are the best cities to stay in the UK.
What is famous in the UK?
London Eye, Big Ben, and Buckingham Palace are famous in the UK.
When is the best time to visit the United Kingdom?
May to March is considered the best time to visit the UK as the weather remains pleasant, and the parks seem to bloom with greenery.
---
---
STAFF'S PICKS &
Related Posts